The scene outside a planned speech by Turkish President Recep Erdogan, currently in Washington, D.C. to attend the Nuclear Security Summit, descended into chaos on Thursday.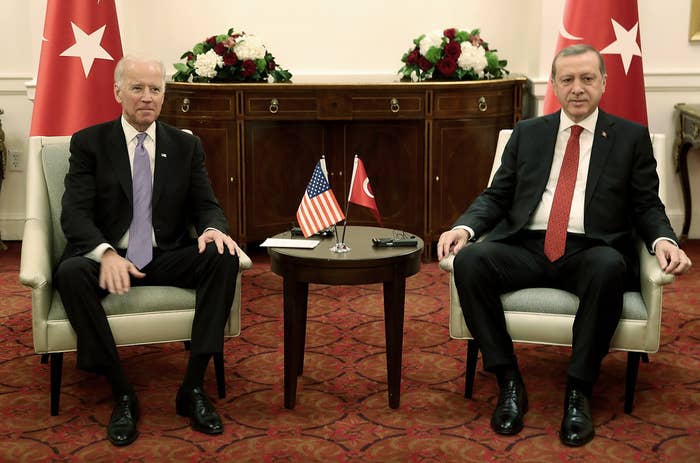 Erdogan was scheduled to speak at the Brookings Institution, a foreign policy think tank, about his country's goals as it approaches its 100 year anniversary.
Ahead of Erdogan's arrival, protestors began gathering outside of Brookings, holding banners decrying the lack of press freedom's in Turkey, as well as the ongoing fight between the Turkish government and Kurdish nationalists.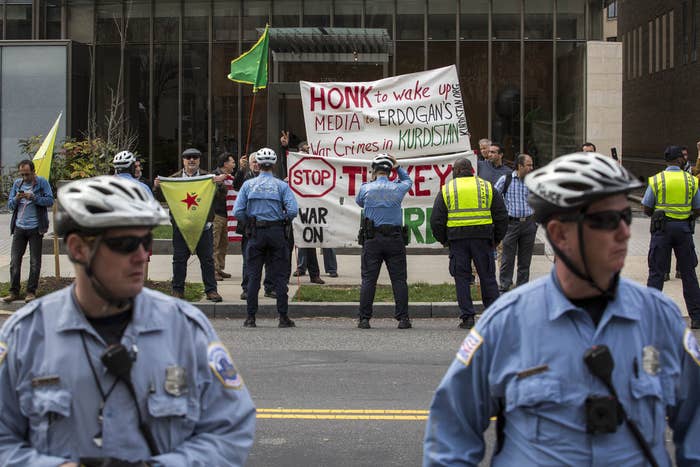 It was still an hour before Erdogan was scheduled to arrive when Turkish security began assailing the protestors and the journalists attempting to cover the event alike.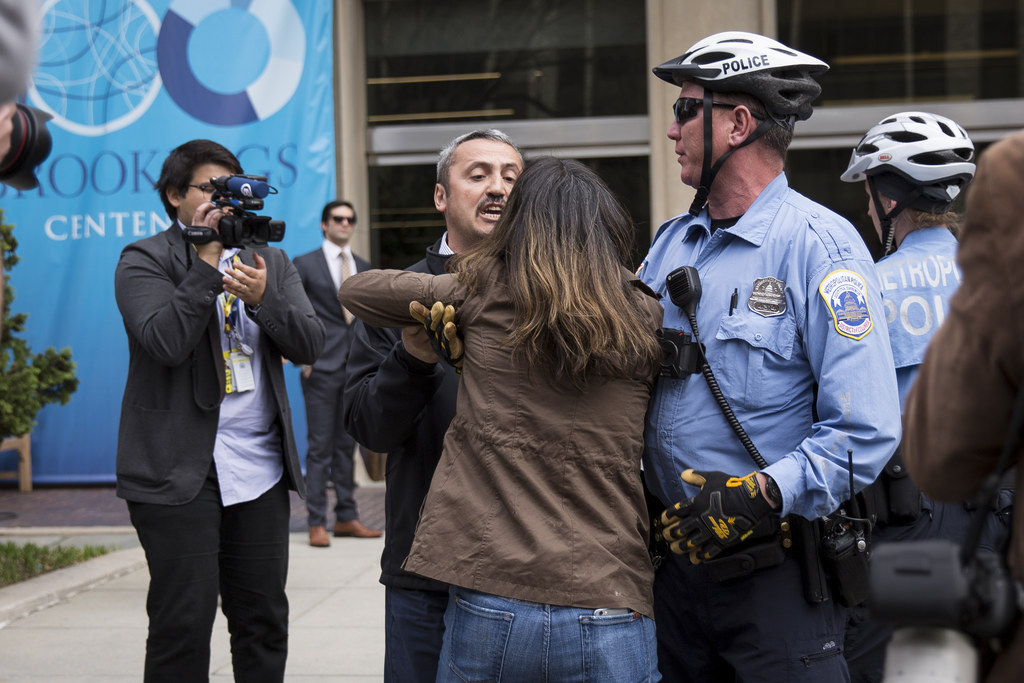 One of the journalists Erdogan's security detail harassed was Amberin Zaman, a journalist and scholar with the Woodrow Wilson Center for International Politics.
Zaman was eventually confronted more directly with some present reporting that the security officers physically pushed her back from the venue.
Brian Reeves, a researcher at Brookings, managed to film some of the chaos from a window at the venerable institution.
Inside the event, Turkish security tried to remove several journalists from scene before Brookings' own security intervened.
Erdogan's security did manage to forcibly remove at least one Turkish journalist, Adem Yavuz Arslan.
By the time BuzzFeed News was able to reach the event, no further members of the press were being allowed into the building.
A surge in D.C. police presence managed to separate the anti-Erdogan protestors from his supporters. But, Foreign Policy reports, Turkish security clashed with D.C. police, angered that the officers wouldn't remove the protestors.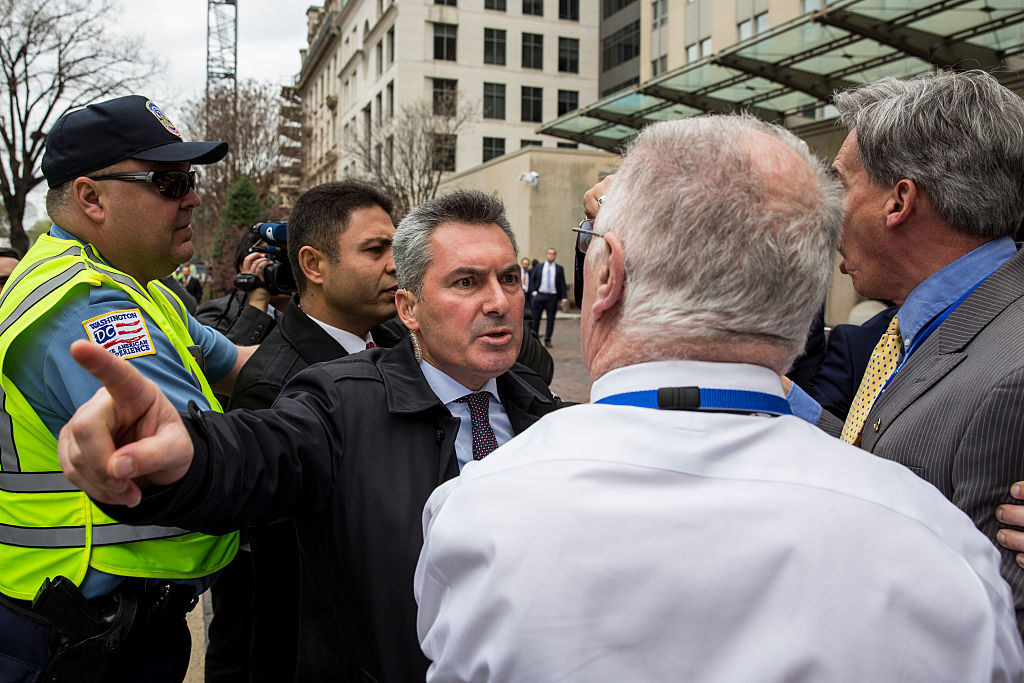 The chaos continued in the form of occasional scuffles, such as this incident where a pro-Erdogan woman was punched as she was crossing the street.
Thomas Burr, president of the DC-based National Press Club, released a statement slamming the president and his security guards, who referred to as "guests in the United States."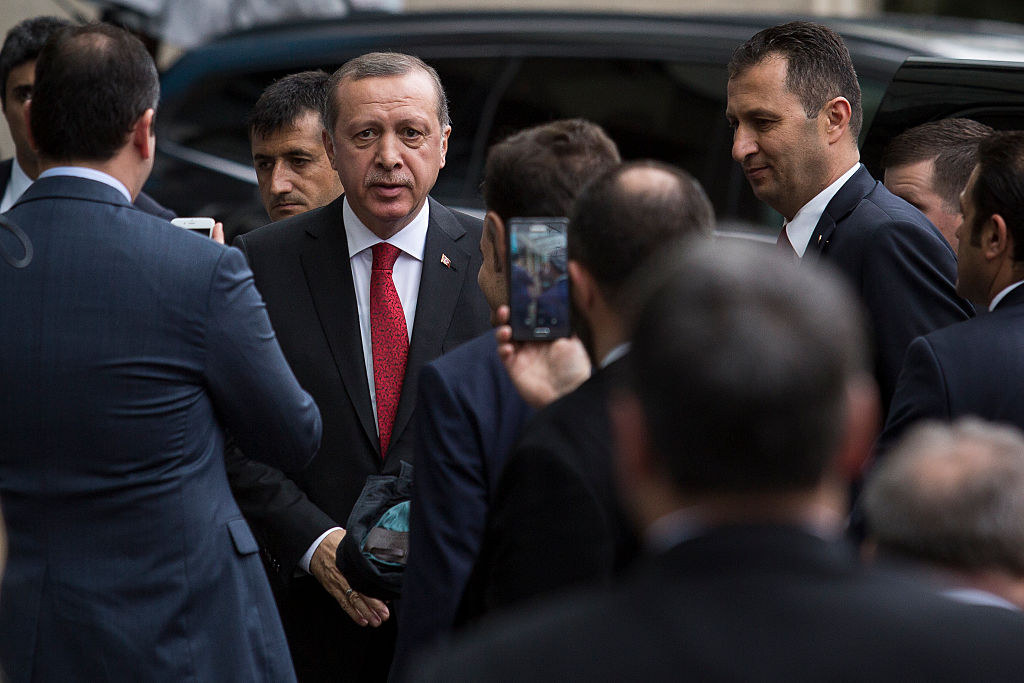 "We have increasingly seen disrespect for basic human rights and press freedom in Turkey," Burr added. "Erdogan doesn't get to export such abuse."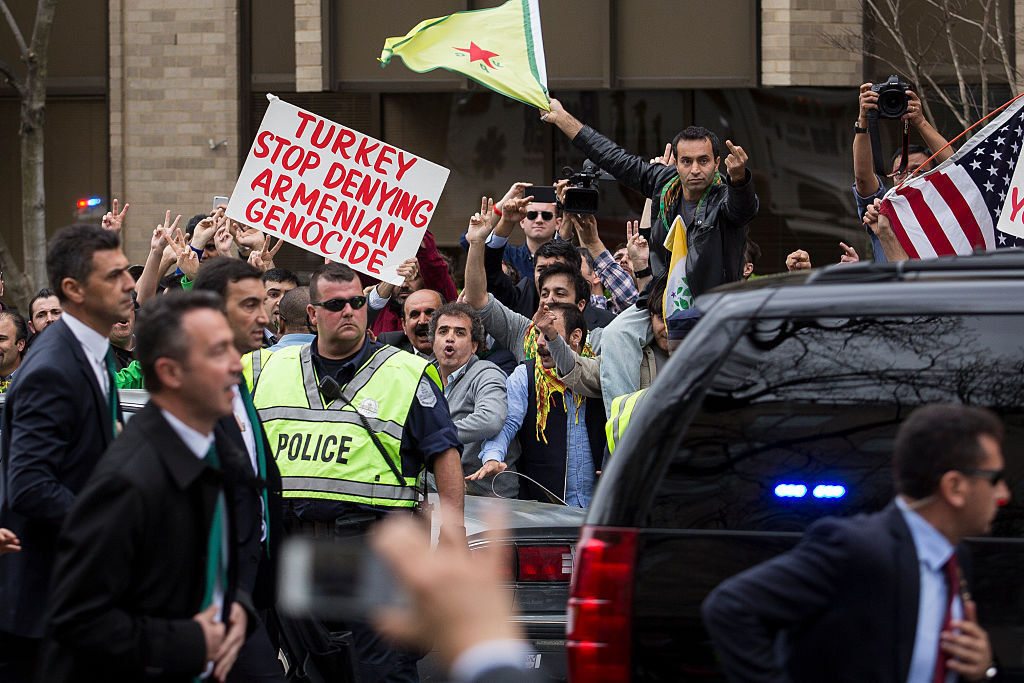 Amnesty International, whose staffers alongside volunteers participated in the protest, also issued a statement condemning the Turkish security officer's actions.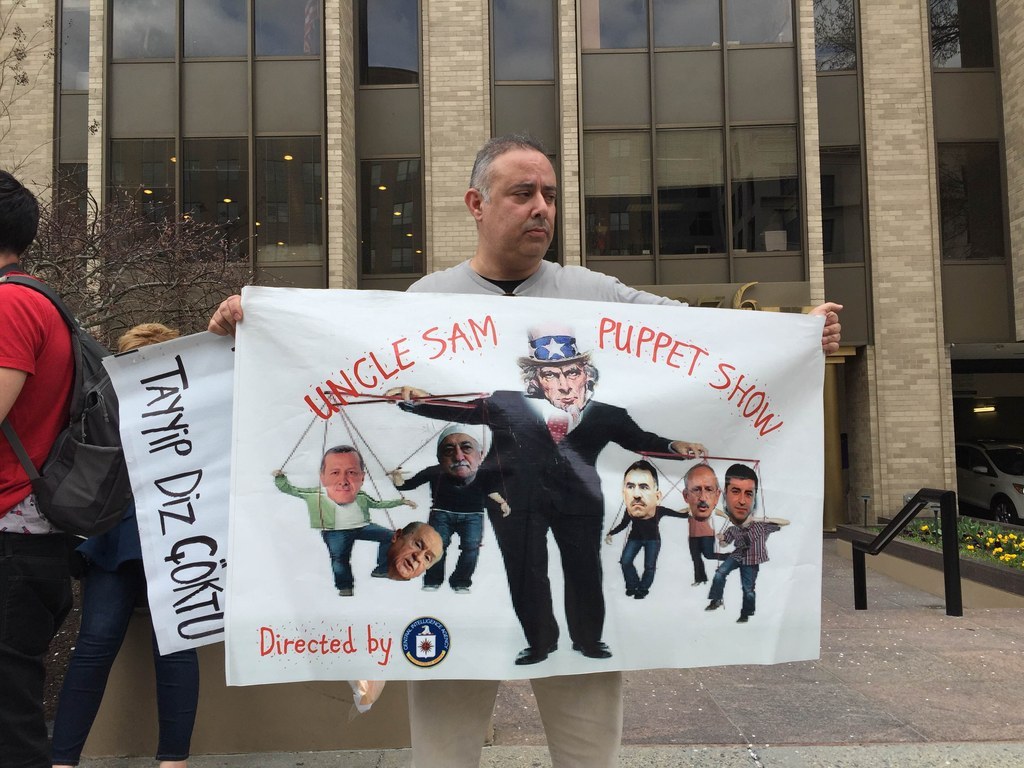 Erdogan's trip had already drawn controversy before today. On Wednesday, his security detail attempted to literally yell loud enough to drown out protestors. This video went viral in Turkey, with clever internet users remixing the footage.