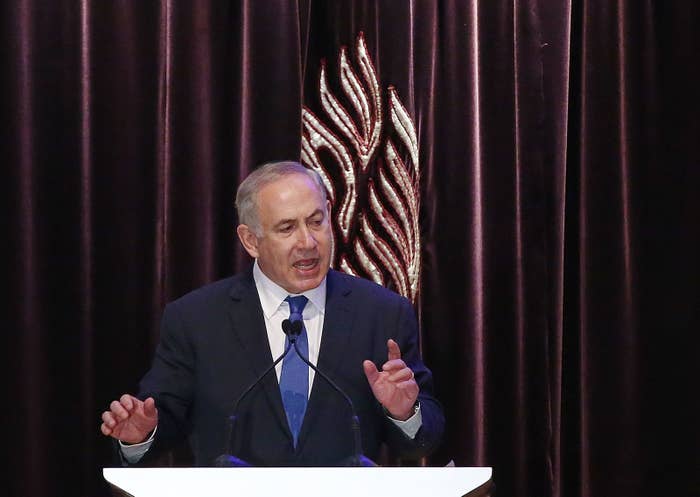 NEW YORK — A researcher with Human Rights Watch was denied entry into Israel earlier this week with the country's government calling the human rights organization "propaganda."
Omar Shakir, HRW's Israel and Palestine director, learned officially on Monday that he had been denied a visa to enter Israel after months of waiting for news about his application. Visa applicants are told that they will receive a decision at most 60 days after they submit their paperwork to Israeli Ministry of the Interior, which screens people attempting to enter the country.
Shakir was hired last July, when his visa application was submitted, and was meant relocate to Israel to start his work on the ground in October. But the lengthy wait has caused him to hold off on digging into his research, keeping him in temporary housing in New York City, and forcing him to cancel scheduled meetings with Israeli officials.
"We have had Israeli counsel throughout process in Tel Aviv who've been checking in periodically, and we were given updates as to where it stood, but nothing substantive," Shakir told BuzzFeed News in a phone interview.
Last week, he was told unofficially that his application had been rejected. Then on Tuesday, the group received a letter from the interior ministry, citing the Israeli Ministry of Foreign Affairs, that gave them the reason behind the rejection.
"The opinion received from the Ministry of Foreign Affairs noted that, for some time now, this organization's public activities and reports have engaged in politics in the service of Palestinian propaganda, while falsely raising the banner of 'human rights,' and therefore recommended denying the application," an English translation provided to BuzzFeed News of the ministry's letter, which was originally written in Hebrew, read.
A spokesperson for the Ministry of Foreign Affairs did not immediately respond to a BuzzFeed News request for comment.
Mark Toner, acting State Department spokesperson, told BuzzFeed News in an emailed statement that he "would note that every country sets its own immigration and visa laws."
"That said, we strongly disagree with that characterization of HRW," Toner continued. "HRW is a credible human rights organization and even though we do not agree with all of their assertions or conclusions, given the seriousness of their efforts, we support the importance of the work they do. We reference HRW reports in our own reporting, including our annual human rights reports."

Human Rights Watch strongly objected to the characterization, pointing out in a press release its role in sharing the 1997 Nobel Peace Prize, that it has had a presence inside Israel for the last thirty years, and the fact that it maintains access to the majority of the countries that it reports on. Cuba, North Korea, Sudan, Uzbekistan, and Venezuela were listed as some of the few countries where their work is blocked.
"This decision and the spurious rationale should worry anyone concerned about Israel's commitment to basic democratic values," Iain Levine, deputy executive director of program at Human Rights Watch, said in a statement provided to BuzzFeed News. "It is disappointing that the Israeli government seems unable or unwilling to distinguish between justified criticisms of its actions and hostile political propaganda."
The White House did not immediately respond to a request for comment on the denial for Shakir's visa. Shakir is a US citizen and has traveled to Israel three times in the past prior to his work with Human Rights Watch.
Human Rights Watch now has 45 days to file a challenge or petition in district court, Shakir said, a move that the group intends to make.
CORRECTION
Omar Shakir learned on Monday that his visa was denied. An earlier version of this post misstated the day.