This Is How Many Journalists Were Killed For Reporting Last Year
Sixty-nine reporters were killed in the line of duty this year, according to the Committee to Protect Journalists' annual report.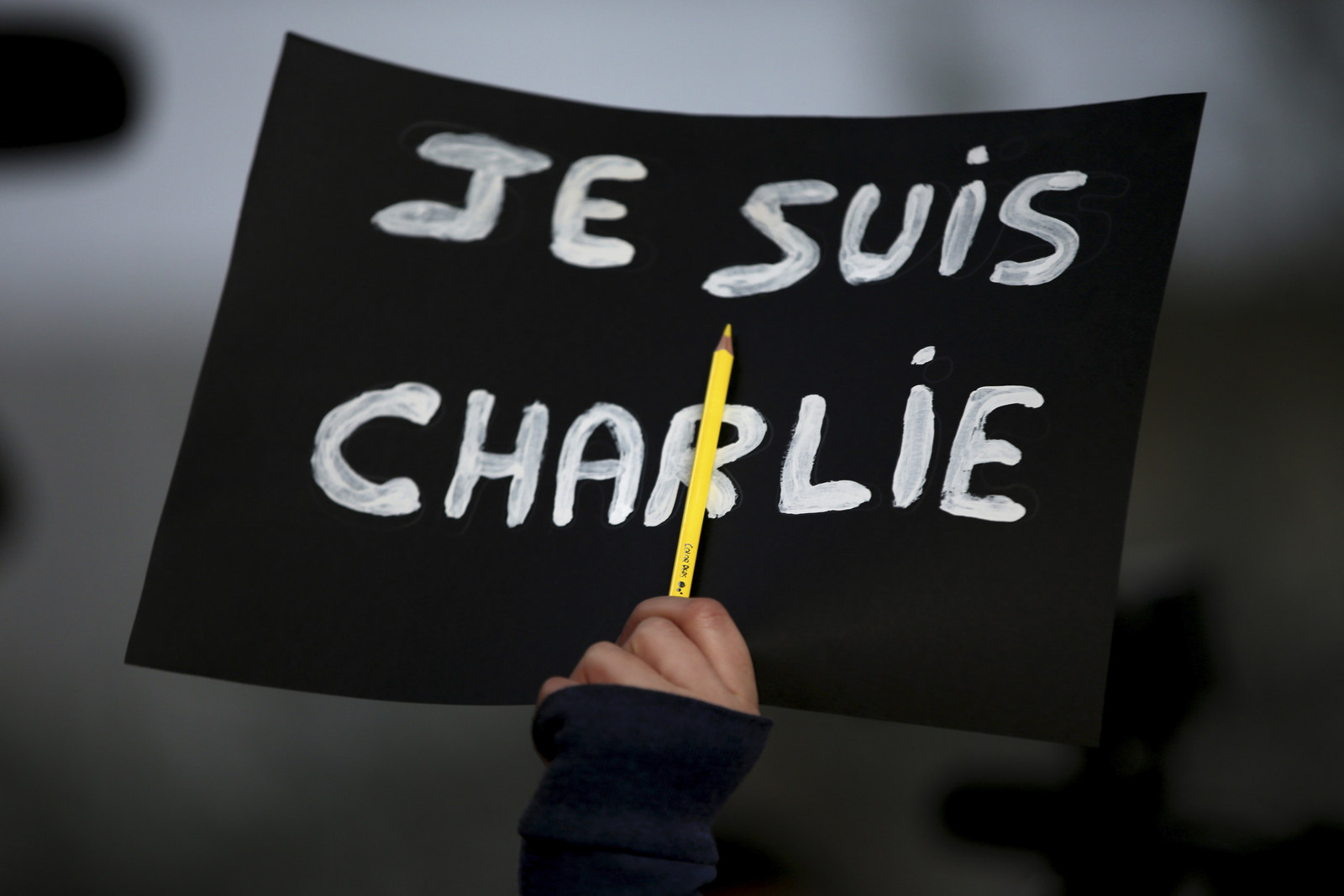 Nearly half of the 69 journalists killed in 2015 died at the hands of militant Islamists, according to a newly released report.
ISIS, al-Qaeda, and groups with similar ideologies were responsible for the deaths of 28 journalists killed over the last year, or 40% of the total, according to the Committee to Protect Journalists (CPJ). The group's annual report tallies the number of reporters killed in the line of duty, defined by the CPJ as "those murdered in reprisal for their work as well as those killed in combat or crossfire or on other dangerous assignments."
Eight of those homicides occurred in France during the attack on the Charlie Hebdo headquarters in January. (That attack, carried out by al-Qaeda in the Arabian Peninsula, made France the second-most deadly country for journalists behind Syria.) The others include killings carried out by the Taliban and al-Shabaab in Pakistan and Somalia, and an uptick in the homicide rate of secular bloggers in Bangladesh.
Syria itself has actually seen a decline in journalists killed, though the CPJ credits both the lower number of reporters actually traveling into Syria to work and the increased difficulty in confirming local journalists' deaths inside ISIS territory.
Another third of those killed in retaliation for their reporting died "at the hands of criminal groups, government officials, or local residents," the CPJ reported. That includes a case in Brazil where a radio host was killed during his radio show, an act attributed to retribution for his reporting on corruption.
The CPJ is investigating another 24 deaths for possible inclusion in the final tally for 2015. The total number is higher than last year, but lower than the 70 reporters who died in the line of duty in 2013.
The full report and all of the CPJ's data for 2015 can be read on the committee's website.