Iran Just Blew Up A Fake American Aircraft Carrier
The country's military exercises come weeks ahead of a deadline for finishing up talks between Iran and global powers over its nuclear program.
The Iranian Revolutionary Guard Corps (IRGC), Iran's elite military unit that reports directly to Ayatollah Khamenei, on Wednesday held military drills in the strategic Strait of Hormuz. The target? A mock-up of a U.S. aircraft carrier.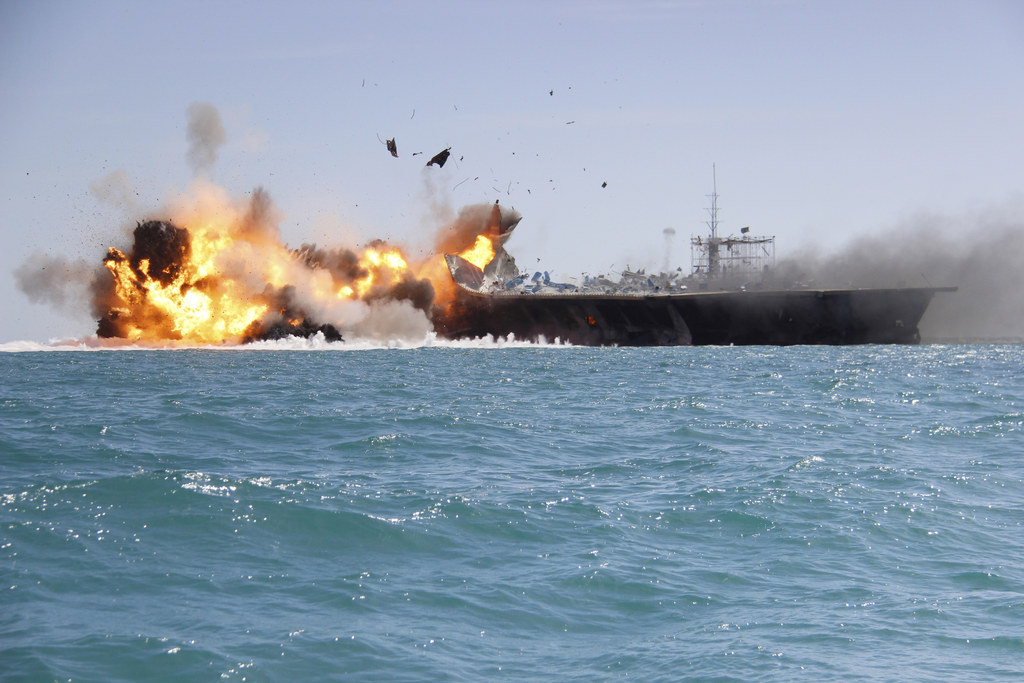 Though it has held drills of this size before, the latest — codenamed "Great Prophet 9" — was the first to target a fake aircraft carrier. The drill involved Iran's vaunted speedboats to attack the replica, along with missiles fired from on-shore.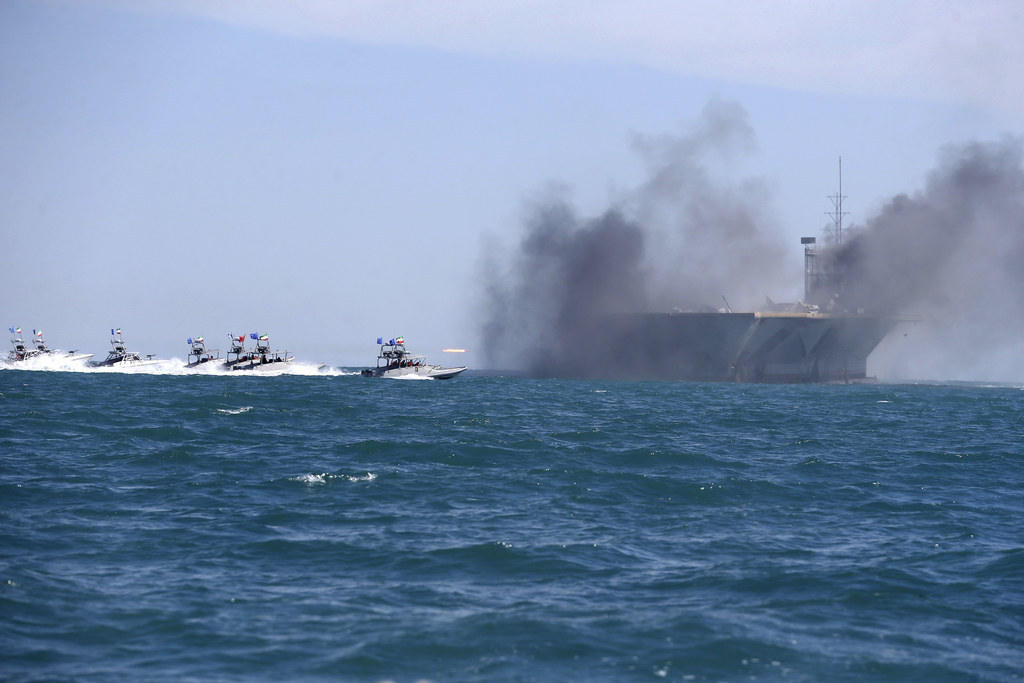 "American aircraft carriers are very big ammunition depots housing a lot of missiles, rockets, torpedoes and everything else," the IRGC's naval commander said, adding that a direct hit by a missile could set off a large secondary explosion.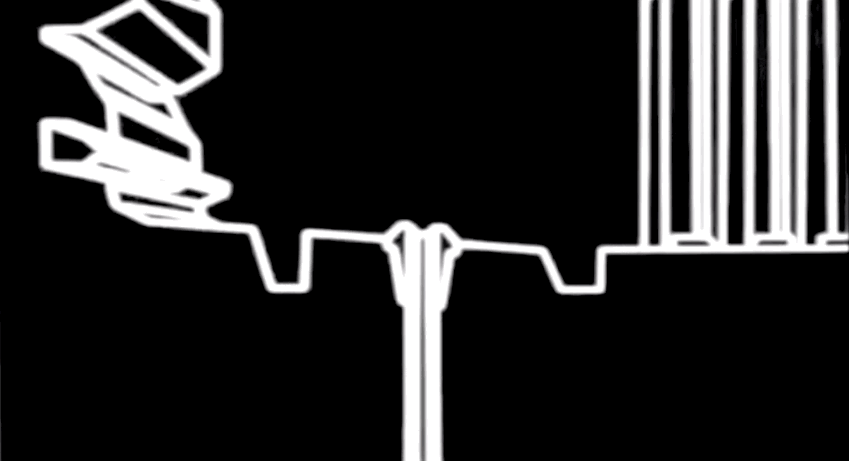 The footage didn't show exactly how the model was destroyed, but did come complete with fiery aftermath and triumphant music.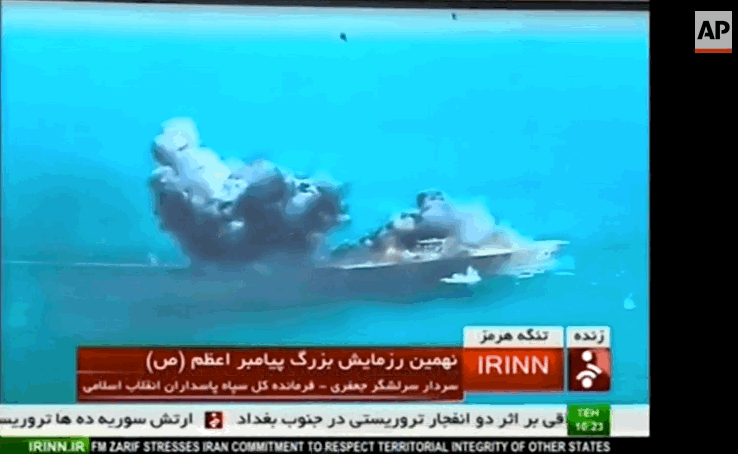 In reality, the last time a U.S. aircraft carrier was sunk during combat was all the way back during World War II.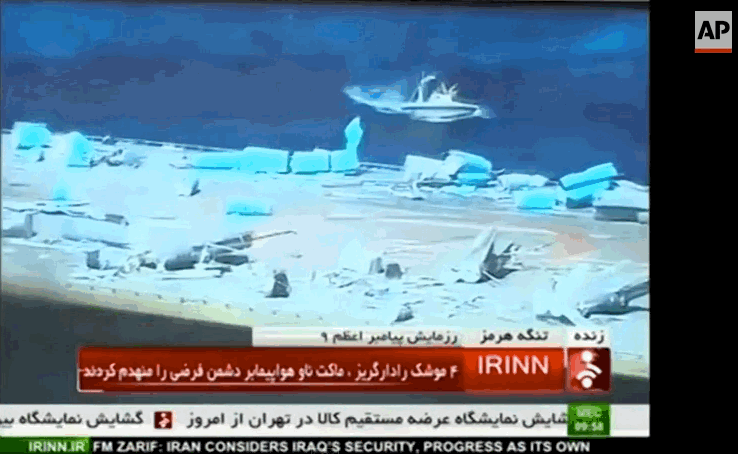 The drill came just weeks ahead of the final deadline for talks between Iran and the United States, United Kingdom, France, Russia, China, and Germany over Tehran's nuclear program.
The Associated Press reported that Cmdr. Kevin Stephens, the spokesman for the U.S. Navy's 5th Fleet in Bahrain, said they were monitoring the drills, but downplayed the simulated attack on the carrier, saying the U.S. military was "not concerned about this exercise."