This is the scene in Vienna where Iran is in the midst of serious negotiations with the United States, acting as part of a group of countries called the P5+1, over Iran's nuclear program.
And this was the scene on Friday in Tehran, as part of the country's annual Quds Day demonstrations. Every year since the Iranian Revolution in 1979, Iranians have demonstrated in support of Palestinian statehood on the last Friday of Ramadan.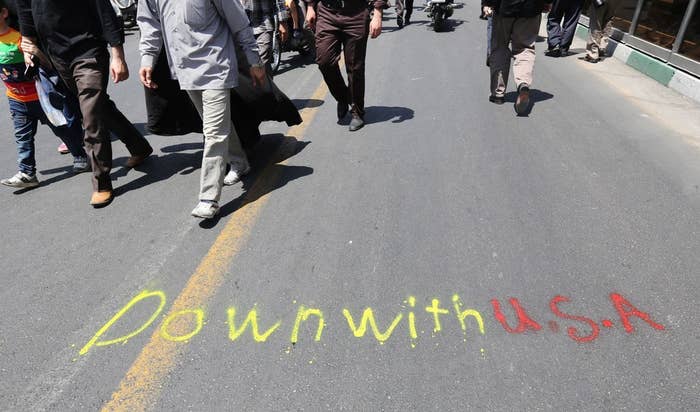 Al-Quds, by the way, is the Arabic name for the city of Jerusalem, which is part of the reason why there's so much anti-Israel and anti-American imagery around the demonstrations. Like these flags being burned, for example.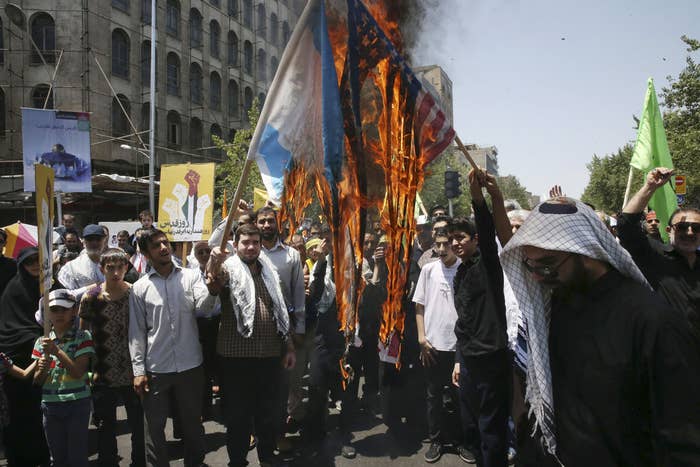 Or this American flag, doing triple duty with the words "Down with America" in English, Farsi, and Arabic, on it AND the stars replaced with Stars of David.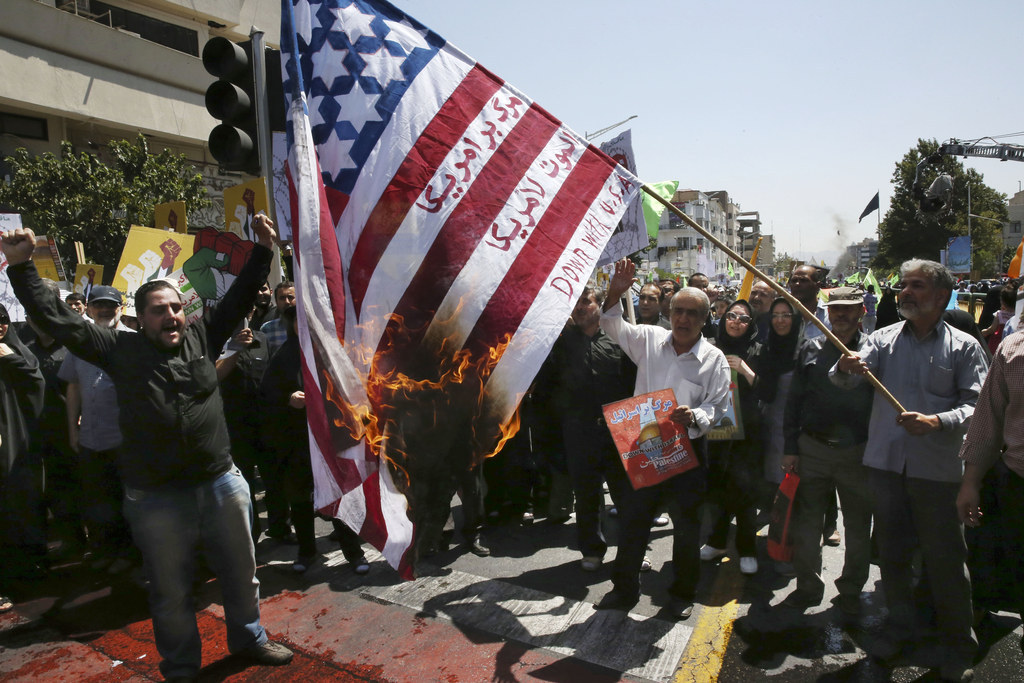 Or these flags of the United States, Israel, Saudi Arabia, and the United Kingdom, all going up in smoke.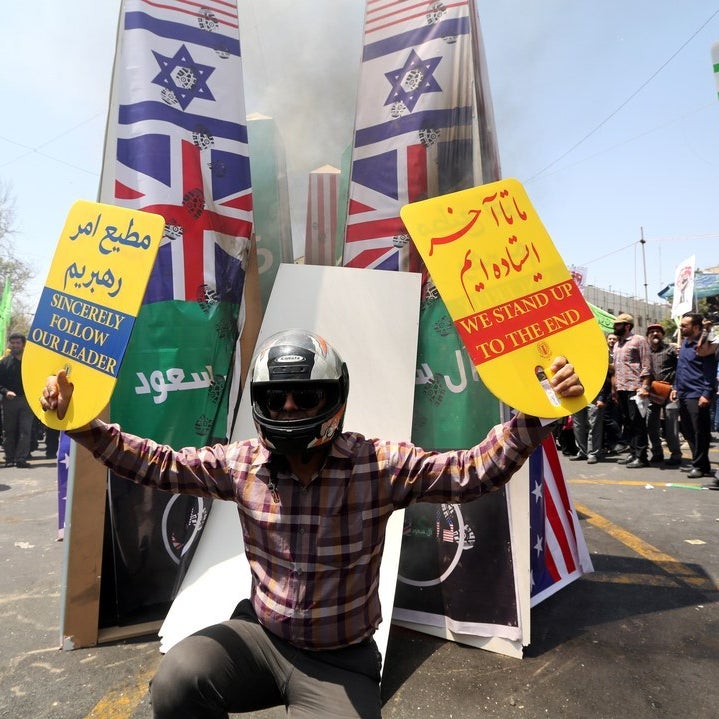 Flags aren't the only thing that were set on fire during the demonstrations. These dummies representing U.S. President Barack Obama and Israeli Prime Minister Benjamin Netanyahu also proved extremely flammable.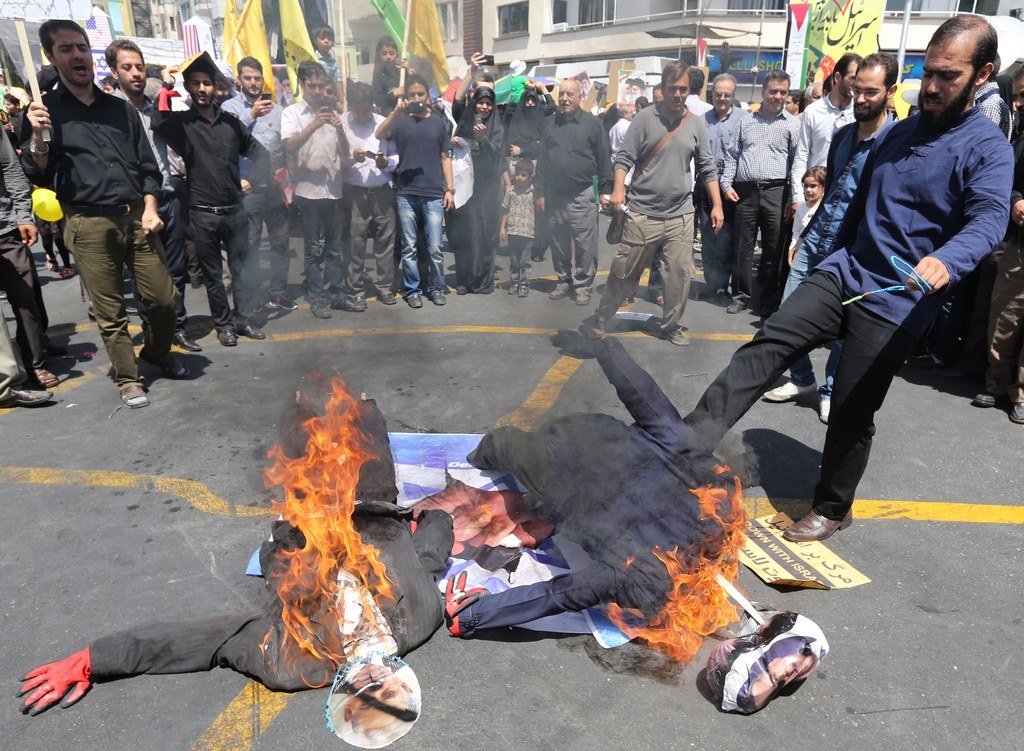 The New York Times' reporter in Iran, Thomas Erdbrink, tweeted out several photos from the rallies including this guy holding a katana for some reason...
And these people being cooled off in the summer heat by a fireman, also shouting "Death to America."
The nuclear negotiations also made an appearance at the rally, as this sign equating the countries negotiating with Iran — often called the P5+1 — with Israel was proudly displayed.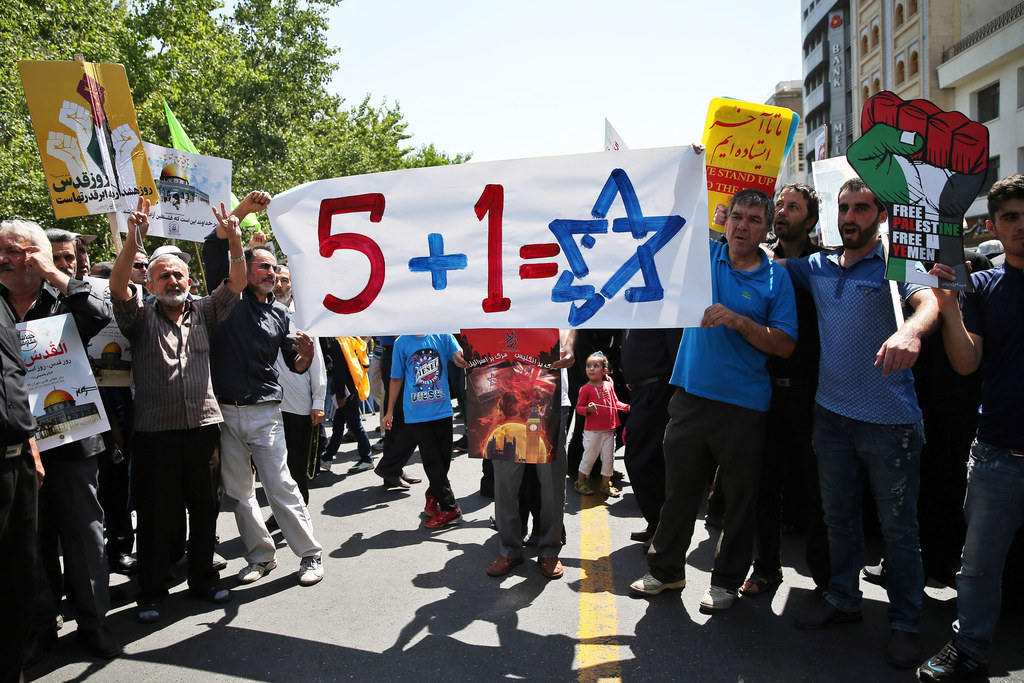 Iranian President Hassan Rouhani, whose election and support for diplomacy gave the nuclear talks a jump start, was also on-hand for the day's festivities.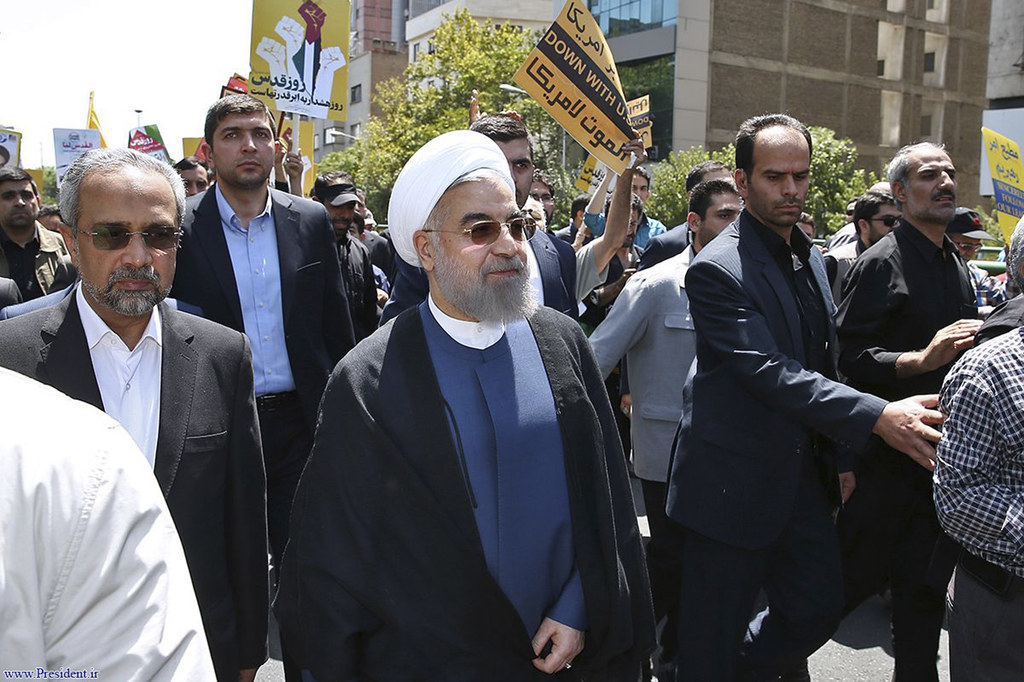 So...here's hoping the Iranian negotiation team has fun this weekend.