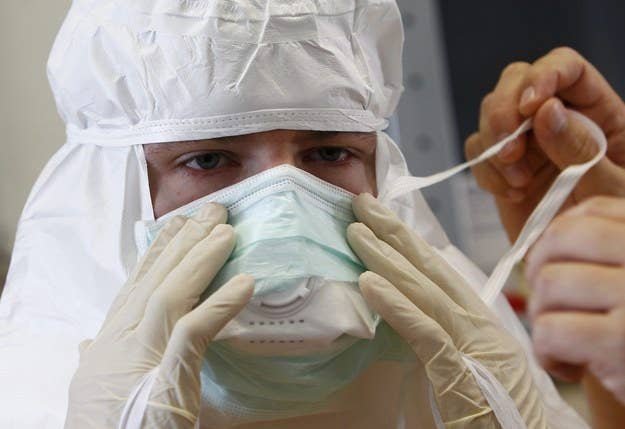 1.
Panic about students from Ebola-free countries attending your local school.
An elementary school in a New Jersey suburb of Philadelphia made headlines Monday after parents expressed concerns over two Rwandan students who were supposed to start classes later this month.
The two children from Rwanda — which is thousands of miles away from the Ebola-affected nations in West Afirca — were due to start Oct. 20, according a note provided to teachers. Despite that distance, the students were taking their temperature three times a day in hopes of catching any Ebola symptoms before they were contagious.
But when parents grew concerned that they didn't receive a similar note, the students were told to stay at home for the next 21 days.
"Tell us when we come into the door. Don't smile in my face and have a secret like that," said parent Kristina Dickerson to Fox 29.
Across the country in Portland, Oregon — which is about as far from Philadelphia as Rwanda is from the epicenter of the Ebola crisis in Liberia, Sierra Leone, and Guinea — a local high school refused to accept 18 students on an exchange program with the World Affairs Council.
The students were from the Republic of Congo, Niger, and Cote D'Ivoire, none of which have experienced an Ebola outbreak. Instead, they went to another local high school, where fellow students were flabbergasted about the panic that had surrounded the African youth.
2.
Fire anyone who is related to someone who might have potentially had contact with a possible Ebola victim.
TMZ reported last week that the decision of NBC medical correspondent Nancy Snyderman to ride along for takeout got a woman fired from her job as a maid. The reasoning: Snyderman broke a quarantine after her return from West Africa to join in the food pickup. Snyderman's driver went in to get the food at the Peasant Grill. The chef has a sister named Vilma. Vilma is a maid for two people, and her employers thought she was clearly is at risk of spreading Ebola.
"We've learned 2 homeowners who had been using Vilma for years freaked out because they feared her brother might have exposed her to the virus," TMZ wrote. "So the 2 homeowners told Vilma she could no longer work with them ... until further notice."
3.
Block off access to the Pentagon because a woman gets sick on a bus.
Last Friday, the Pentagon — "out of an abundance of caution" — shut down a parking lot and building entrance for most of the day after a woman was found "ill and vomiting." Though early reports indicated that the woman had been to Africa recently, that was later proved to be untrue. Instead, she was just a passenger on a Defense Department-contracted bus who got sick.
"It was a story about a middle aged lady who has some quite unrelated medical concerns. She's probably guilty of having the stomach flu," Steve Morgan, the woman's boss, told Defense One. "And may even have been guilty about being black when the problem is in West Africa. There is no story. There really is no story. That's it."
4.
Make your own homemade Ebola-prevention suit.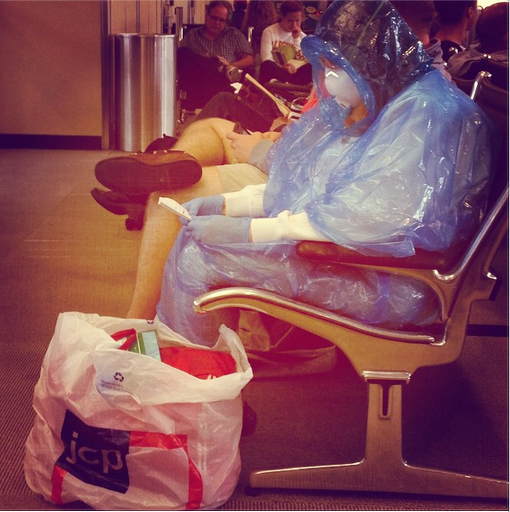 6.
Totally ignore what scientists say are the best methods to prevent Ebola and enact a flight ban.
The internet is now filled with articles explaining just why a flight ban on countries affected by the Ebola outbreak wouldn't work. Despite that, politicians and pundits continue to say that a ban on flights to or from Liberia, Sierra Leone, and Guinea would help protect Americans.
The U.S. came close to appeasing that crowd on Tuesday, when the Department of Homeland Security announced that all people flying from those countries would have to fly into one of five international airports where enhanced screening is taking place. But approximately 94% of all travelers had already flown into these airports, with maybe nine per day flying elsewhere.
7.
Cancel the appearance at your university of anyone who is from the African continent.
The University of South Florida last week canceled the visit of 14 journalists from African countries who were due to take part in a program organized by the State Department. Running the program under the current atmosphere of Ebola-related worries, the university explained, would have "negatively impacted the positive effects that the program has had on our Murrow Visiting Journalists, our students and faculty, and our community in the past."
Meanwhile, an award-winning Liberian journalist was disinvited from speaking at the University of Georgia, after the school promoted her appearance just last week.
8.
Lock any and all sick passengers in your airplane's bathroom.
A woman who got sick on an American Airlines flight from Dallas to Chicago was "told by a fight attendant that given current public health concerns she'd have to stay in the bathroom for the flight's remaining 45 minutes," said Martha Selby, a University of Texas professor who was on the flight.
"They told her to stay in the bathroom, and she stayed in the bathroom," Selby told the Houston Chronicle. "They said, 'We can't let you out.'"
American Airlines denies that the passenger was ordered to stay in the lavatory, let alone that the incident had anything to do with Ebola. "There were no concerns related to Ebola," American Airlines spokeswoman Michelle Mohr said. "Our crew saw a very sick woman that probably had food poisoning or something. She was so sick that she asked to remain in the lavatory for the duration of the flight."
9.
Tell your employee to not come to work because she lived near an Ebola patient.
As BuzzFeed News reported:
City, county, and Centers for Disease Control and Prevention officials never moved to formally quarantine Correia, and after the initial shock wore off, it seemed like things might get back to normal.

Instead, her employer called and told her not to come into the office for 21 days — the same length of time healthcare workers who handle Ebola patients are isolated. When Correia initially spoke with BuzzFeed News on Monday, she had just finished working her first week from home.

"I feel out of my mind a little bit," she said. "I feel very isolated and rejected and powerless."
10.
Believe that the Ebola crisis is worse in the United States than in West Africa.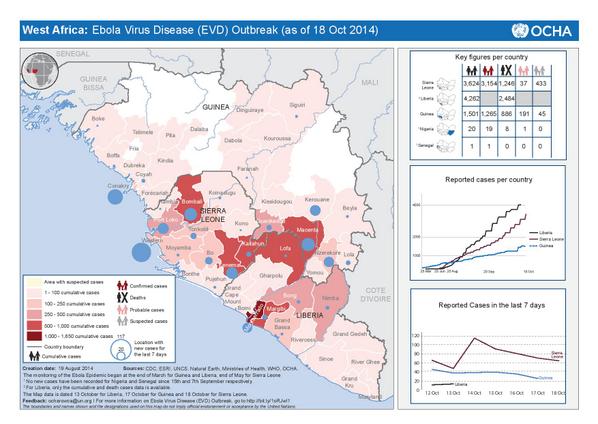 Number seven on this list incorrectly listed Georgia State University, rather than the University of Georgia, as the school that disinvited a Liberian journalist.