You may remember them from their early days in 2012, when they were less about catchy music and more about protesting the rule of Russia's President Vladimir Putin.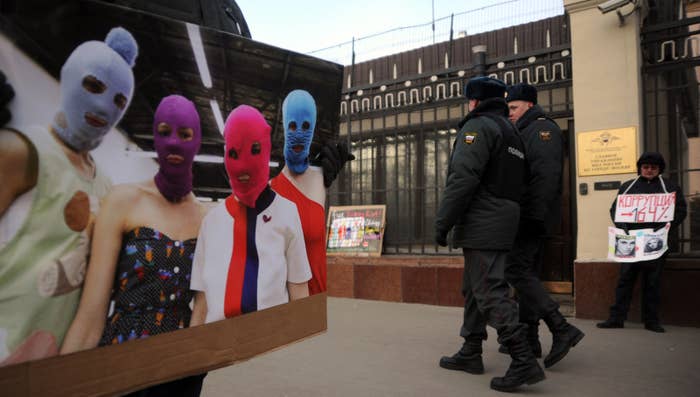 The music video for Tolokonnikova's new song, out Wednesday, titled "Police State," grapples with some of the issues the original collective protested — and features some graphic violence against stuffed animals.
As well as some indoctrination of small children wearing Pussy Riot masks, set to a jangly tune that's reminiscent of Matt and Kim's "Daylight" days.
Tolokonnikova says the song — from the Nice Life record label's playlist/compilation: Nice Life Winter '18 — is meant to inspire listeners to take action and organize.