The Israeli And Palestinian FIFA Delegates Just Shook Hands
It came after a deal was brokered preventing a vote on suspending Israel from soccer's governing body.
While FIFA, the soccer world's governing body, was busy dealing with the corruption scandals that erupted this week, another issue had been lurking threatening to disrupt its annual Congress: the question of Israel's membership in the body.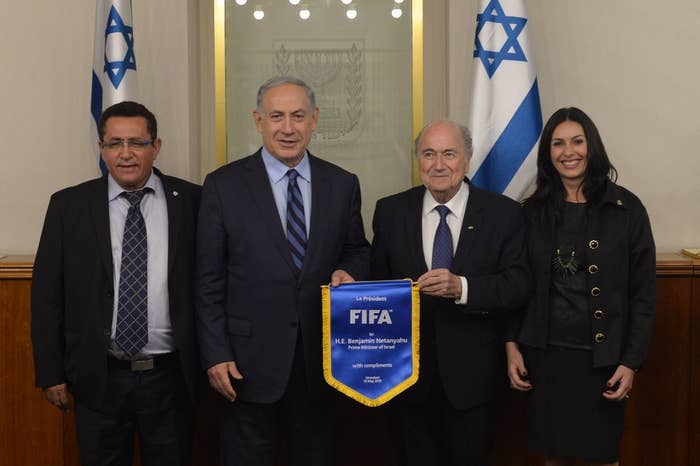 The showdown at the Congress is the culmination of ongoing fights between the Israeli and Palestinian Football Associations (IFA and PFA, respectively) over the movement of Palestinian players and five Israeli teams based in settlements in the West Bank.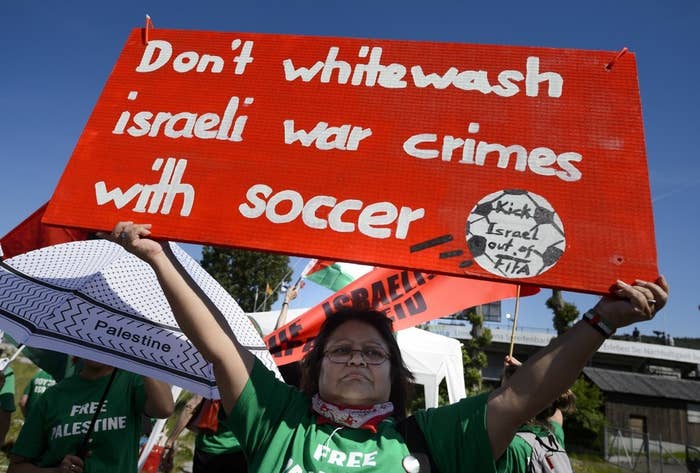 After negotiations led by beleaguered FIFA President Sepp Blatter failed to achieve a breakthrough earlier this month, Palestine seemed determined to push ahead with a vote in the FIFA Congress to suspend the IFA.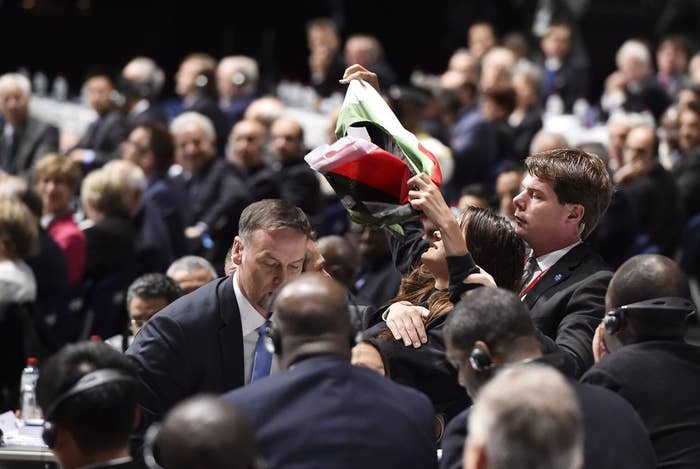 At the 11th hour, however, a deal was brokered to prevent a vote from happening after all. "I decided to drop the suspension but it does not mean that I give up the resistance," Rajoub said on Friday.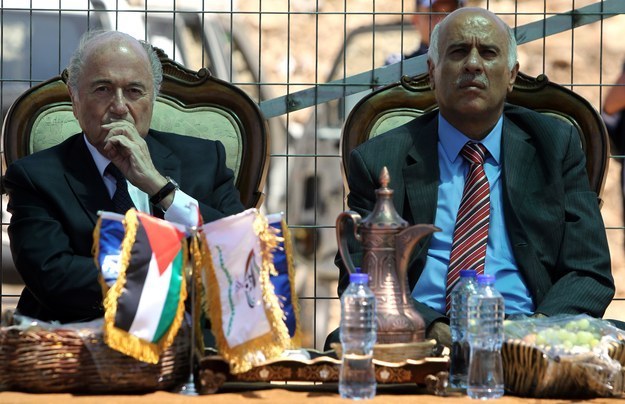 As part of the deal, Palestine presented a new proposal to establish a new "multilateral monitor group" made up of international observers to help facilitate the movement of Palestinian players. It won by a landslide.

After the vote was done, it remained unclear exactly what this new committee would do, aside from take over the Israeli-Palestinian issue from FIFA's Executive Board, and the composition would be settled at some point before the end of the Congress.
But that didn't matter, because it was done and both sides seemed to be relatively satisfied with the outcome.
"And now," Blatter announced in his Swiss accent as IFA head Ofer Eini approached Rajoub, "ZE HANDSHAKE!"