Watch NATO's Foreign Ministers Actually Link Arms And Sing "We Are The World"
Diplomacy at its finest.
Yesterday, the foreign ministers of the 28 countries that make up the North Atlantic Treaty Organization (NATO) met in Antalya, Turkey to discuss matters of vital importance, like the situation in Ukraine and their support of Afghanistan.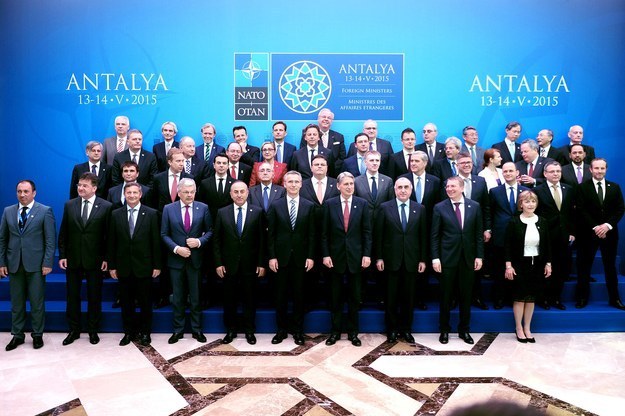 It was a Very Serious Affair, as these things tend to be, full of speeches and warnings to Vladimir Putin and what have you. At least during the day...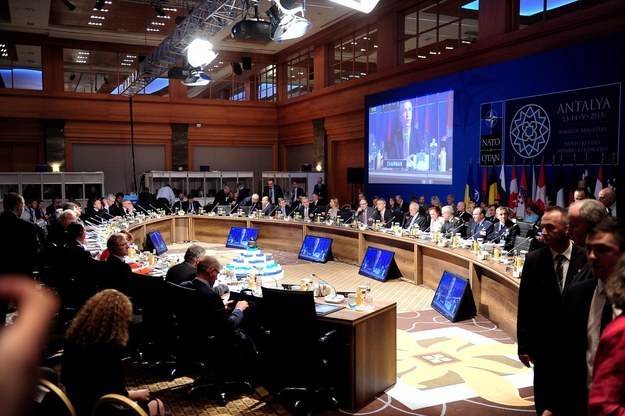 According to the Hurriyet Daily News, the song was the Enbe Orchestra's idea, proposed to Turkish Foreign Minister Mevlüt Çavuşoğlu — "for peace" — when he took the stage to thank the band.
You can easily spot Çavuşoğlu front and center, singing loudly and encouraging everyone else to join in.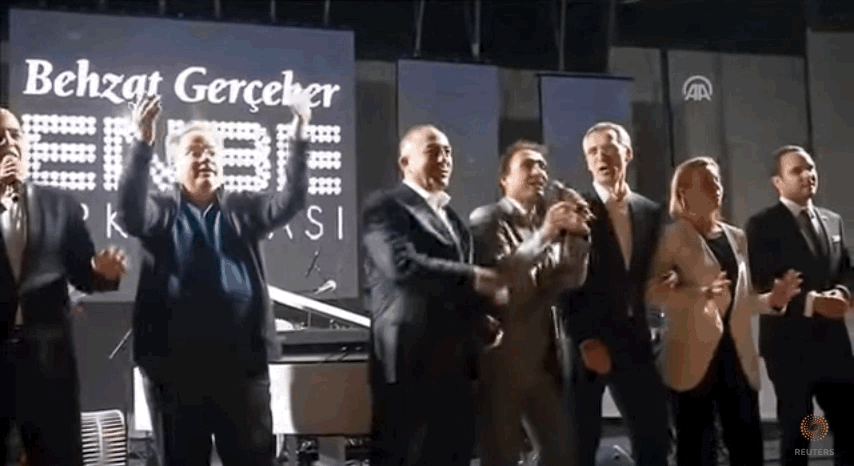 You can also see NATO Secretary-General Jens Stoltenberg (the tall guy with the glasses) and European Union Foreign Policy Chief Frederica Mogherini jamming on stage next to the main singer.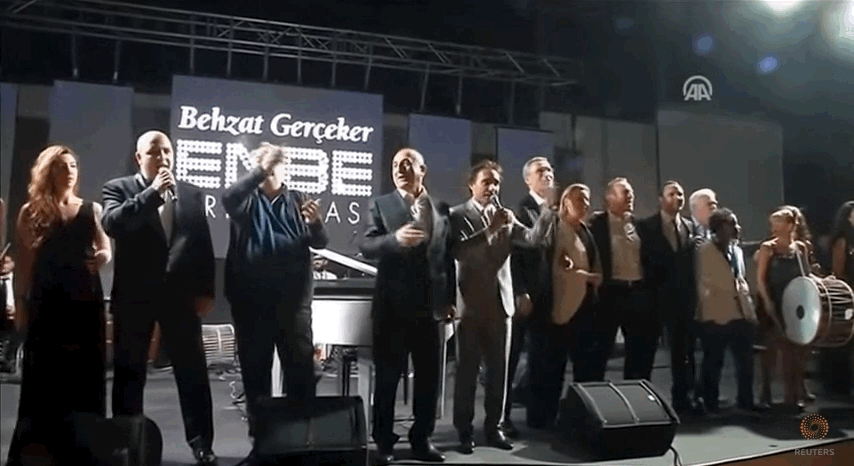 At one point Çavuşoğlu linked arms with his Greek counterpart — and the first to join him on stage — Nikos Kotzias in what was likely a recent high point in Greek-Turkish relations.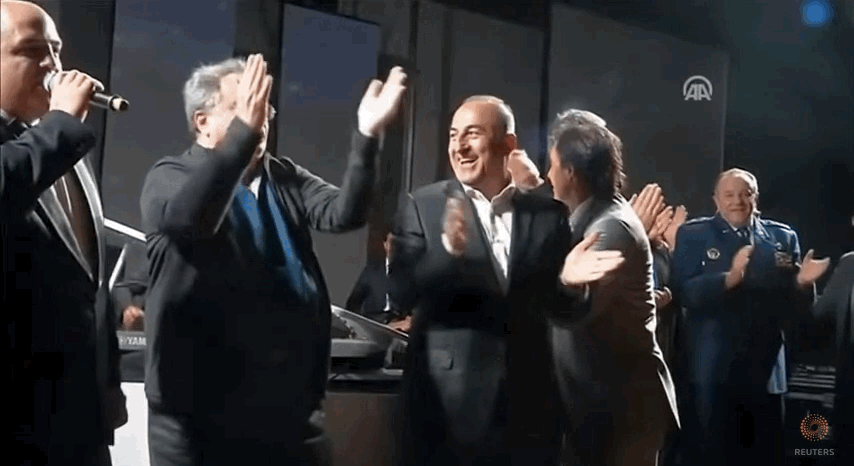 It wasn't just the foreign ministers enjoying the impromptu lovefest — the delegations' other members joined in from the floor.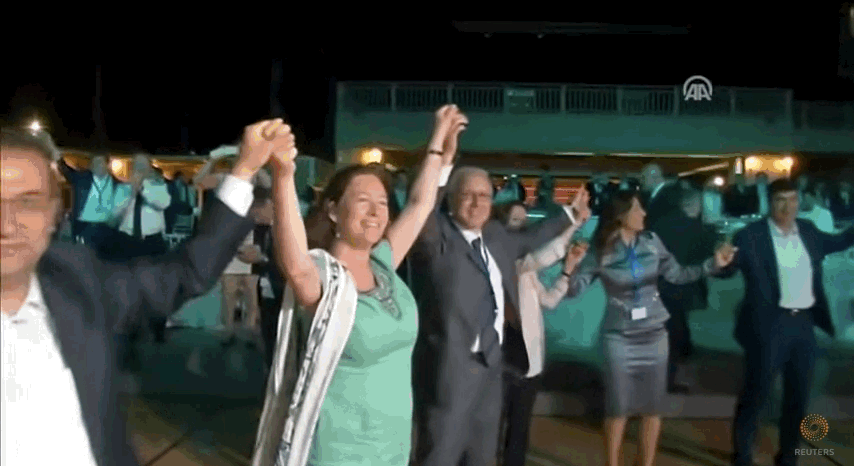 Unfortunately, US Secretary of State John Kerry had already left for a meeting in Washington by the time the singing began. We can only assume his FOMO was flaring up really badly as he flew over the Atlantic.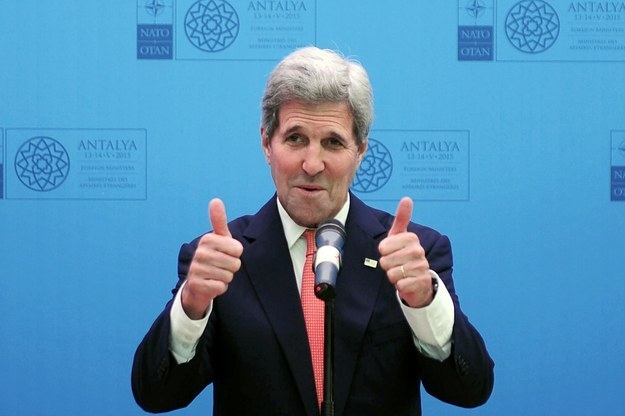 In fact, Canada's mission to NATO made it clear on Twitter that maybe it was better that Kerry wasn't there, given his recent choices in musical gestures for peace.