Here's An Application For Joining Al Qaeda
It's one of the documents that was found in Osama bin Laden's documents, declassified and released on Wednesday.
Have you ever wondered just how Al Qaeda vetted its new recruits prior to Osama bin Laden's death in 2011? Now, thanks to a set of documents released on Wednesday, you don't have to wonder any more.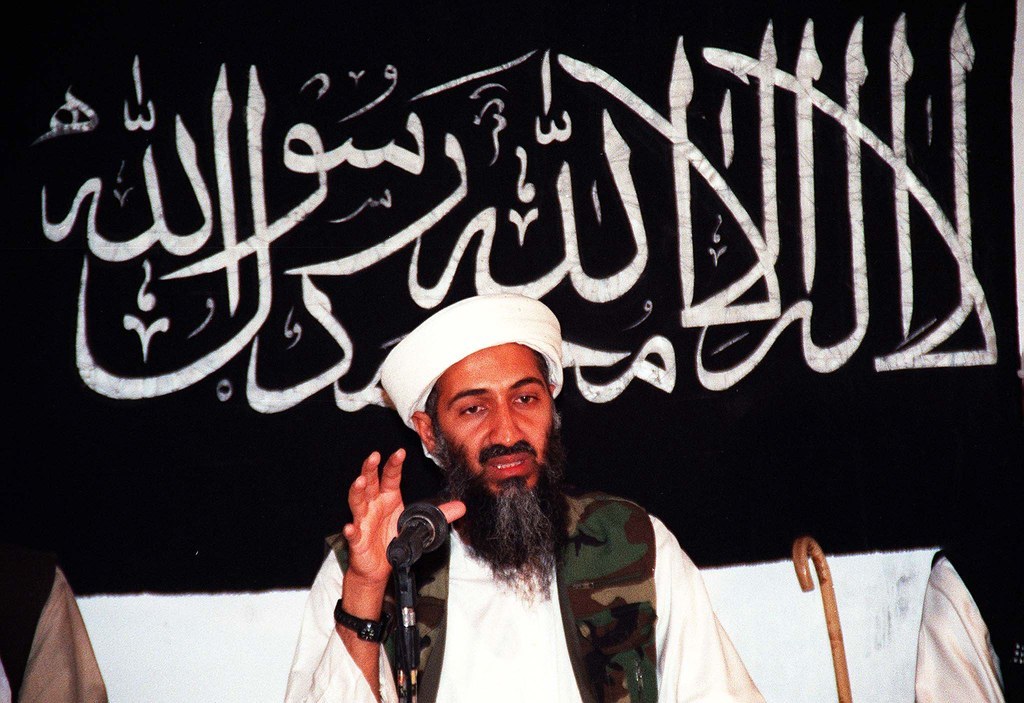 Among the documents released — along with bin Laden's English-language bookshelf — is one called "Instructions to Applicants." The translated version of the form includes mundane questions like "any hobbies or pastimes?" and "science or literature"?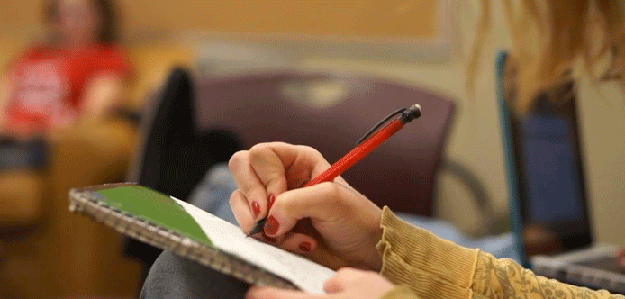 But it also asks less benign questions such as "Do you wish to execute a suicide operation?" and asking who the organization should contact in case the applicant ends up as a martyr.
The documents were released through the Office of the Director of National Intelligence and presented in their raw form, without context. Because of that, it's unclear just how these documents were distributed, if at all, when they were in circulation, or who reviewed them once received.
You can check out the full application to join up with Al Qaeda here.
Download PDF
odni.gov
And here's the original Arabic version, complete with watermark. According to ODNI's translator, the seal reads "The Security Committee – al-Qa'ida Organization" and "O ye people of faith, be vigilant."
Download PDF
odni.gov
Also among the documents the ODNI released are several pieces of correspondence between bin Laden and his family, including letters to and from his daughters and what he calls his "will" to his wife.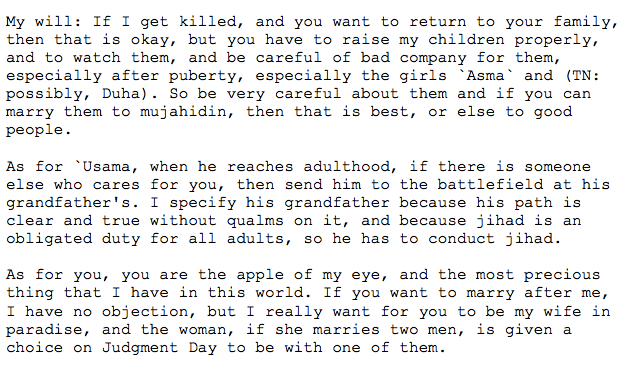 There's also some fun bits of mundanity, including a set of notes from a meeting on Al Qaeda's external operations. The undated notes indicate that things were going less than swimmingly for the global franchise at the time.