Here's A Picture Of John Kerry With A Wanted War Criminal
Oops.
Secretary of State John Kerry was in Egypt today for a forum on how to improve the Egyptian economy and encourage foreign investment.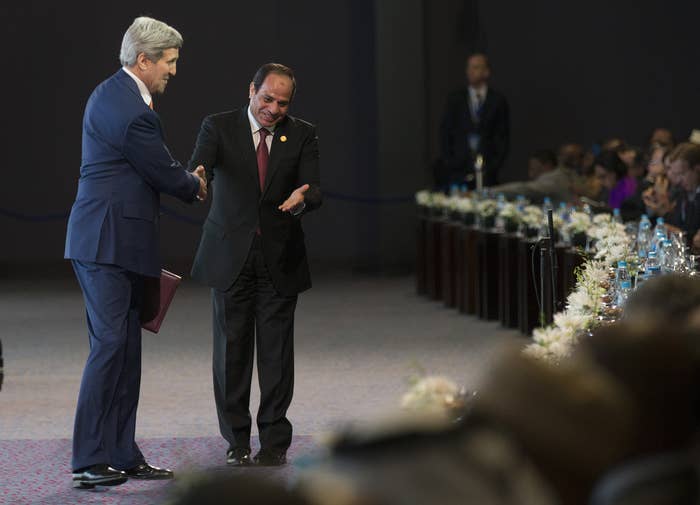 Sudanese President Omar al-Bashir was also there. He's got an arrest warrant out in his name from the International Criminal Court (ICC) for crimes against humanity and war crimes.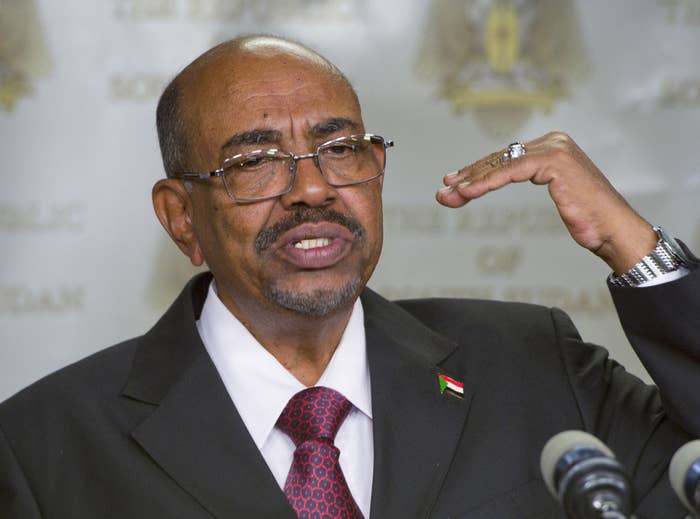 The two men took part in this group photo.
The U.S. is not a member of the ICC, but when Bashir tried to attend the United Nations General Assembly in New York last year, the visa request was denied.
¯\_(ツ)_/¯