It Looks Like Iran's Top Special Forces General Is In Syria Now
So that's sure to be great fun.
Pictures of General Qassem Soleimani, one of Iran's top military leaders, began to circulate on Twitter on Tuesday, claiming that the commander was in Syria to take the lead on Iranian military operations there himself.
Iran has long deployed senior commanders, including Soleimani, to Syrian and Iraqi battlefronts. But Soleimani — as head of the Iranian Revolutionary Guards' Quds Force — has a particular reputation that follows him wherever he goes.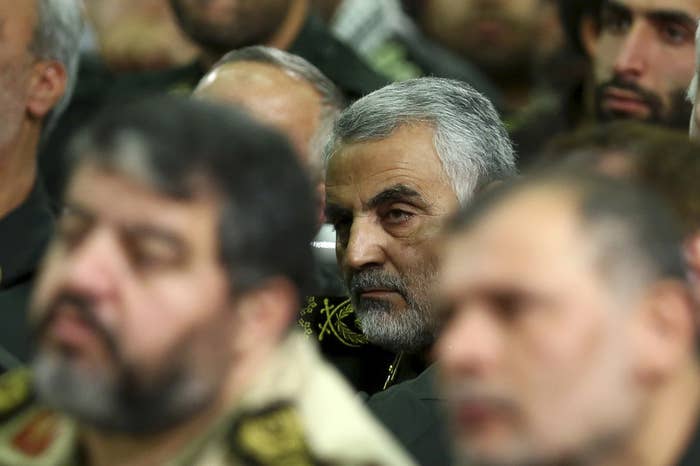 Soleimani's alleged presence in the city of Latakia, following the reported the deaths of two senior commanders in Syria, shows how deeply vested Iranians are in preserving Assad, who provides a conduit for shipments of weapons to Hezbollah in Lebanon.
Russia's intervening in the conflict appears to have energized flagging morale for the Syria campaign among both Iranians and Hezbollah, which has suffered tremendous losses fighting against various rebel groups in defense of Assad.
That renewed enthusiasm could be seen in the pictures circulating of Soleimani, like this one showing soldiers crowding the general to take pictures of and with him.
Borzou Daragahi contributed reporting to this story.