If you've been paying close attention to world news lately, you probably feel kind of like this.
And it's probably for that reason that outgoing Secretary of State John Kerry brought his dog, Ben, in for his final press briefing at the department.
"Finally, someone with some intelligence at the podium," one reporter joked, prompting Kerry to sic his ferocious beast on the unlucky soul.
Kerry then had a ruff time negotiating with Ben to settle down and behave but, being a non-state actor, the ambarkssador doesn't play by the normal rules of diplomacy.
Ben has been a known entity around the State Depawtment for awhile now, even tweeting under the handle @Diplomutt.
The last time he was hanging out at Foggy Bottom was back in 2014 during "Take Your Child to Work Day," where Kerry had a bone to pick with him over his refusal to display pupper etiquette.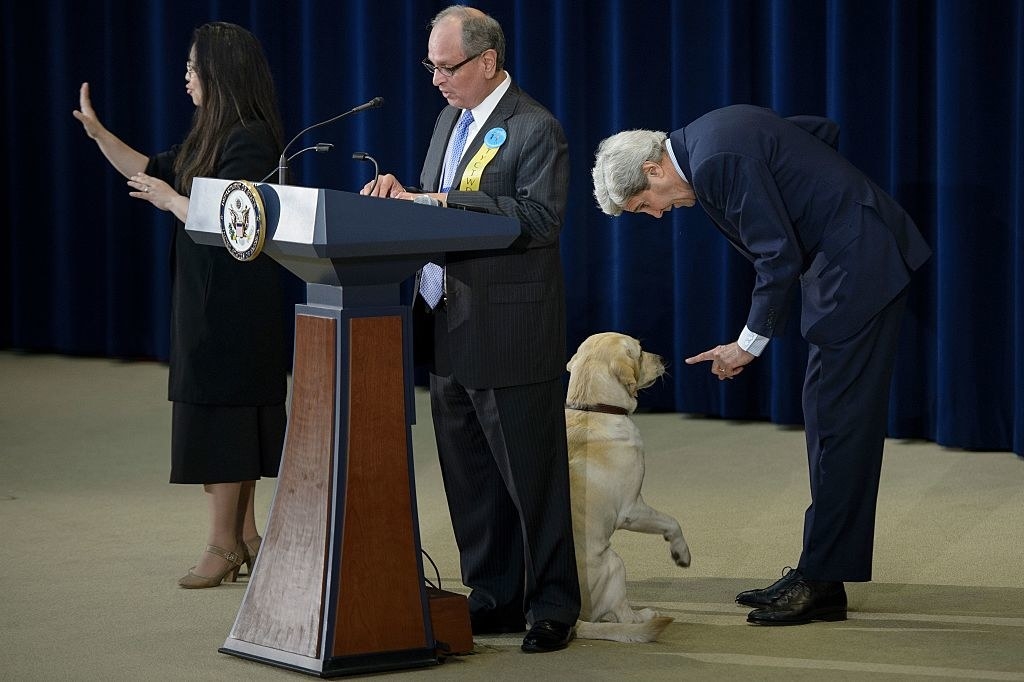 Ben was sometimes a little too honest about his thoughts on Kerry's speeches, but they never found themselves hot around the collar.