This is Mikheil Saakashvili. He has what one would generally describe as a colorful history, one that led on Tuesday to a clash between his supporters and police that took the internet by storm.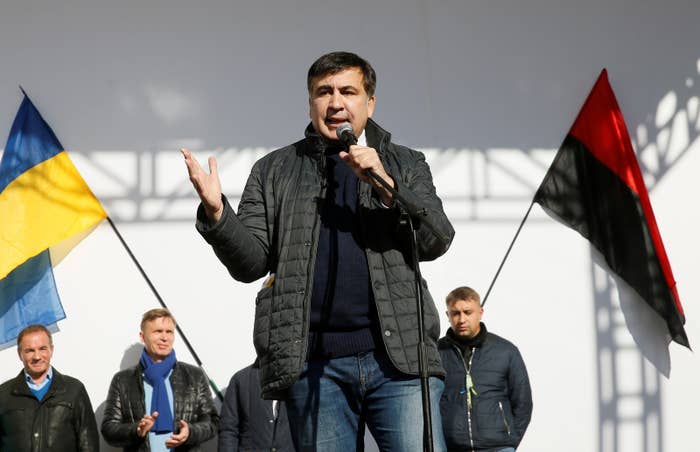 Then, in 2015, Ukrainian President Petro Poroshenko — who, to put it insanely mildly, also has had a less than friendly relationship with Russia — invited Saakashvili to be a regional governor.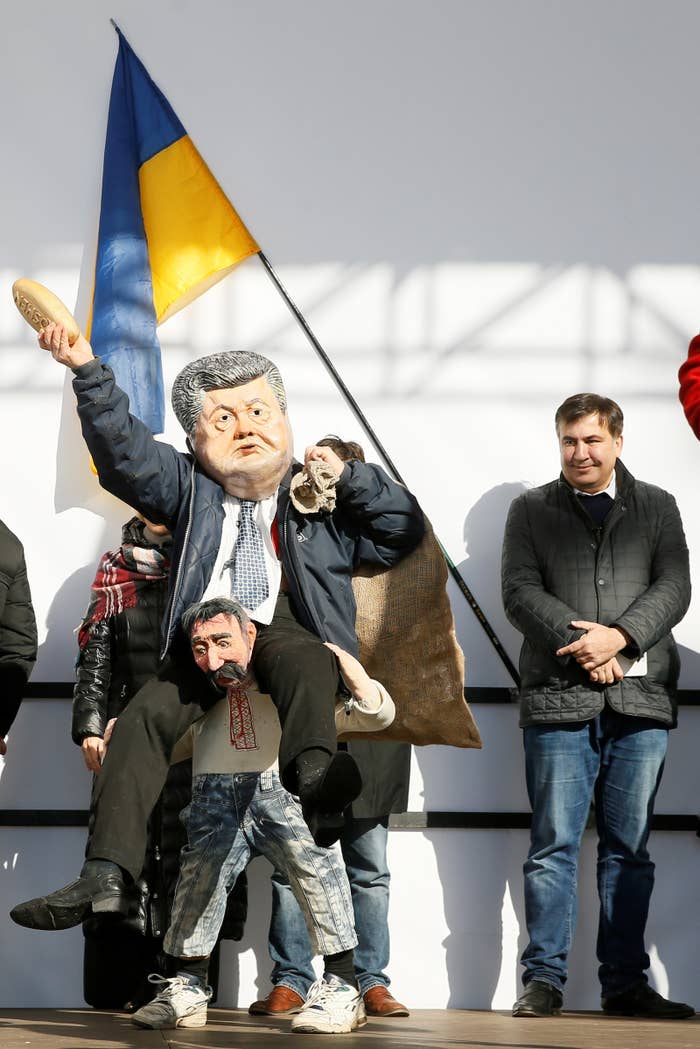 He has spent the time since as an outspoken opponent of the Poroshenko government, with the government going so far as stripping Saakashvili of the Ukrainian citizenship he'd been granted to run Odessa.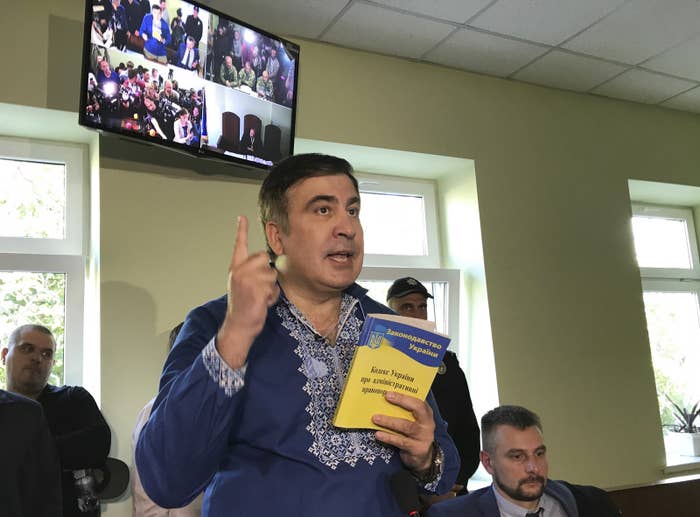 On Tuesday, things came to a head when police and supporters gathered outside of Saakashvili's apartment as the authorities conducted a raid.
The police and supporters of Saakashvili clashed outside the apartment almost from the jump. It seemed sure, though, that the firebrand would be in custody soon.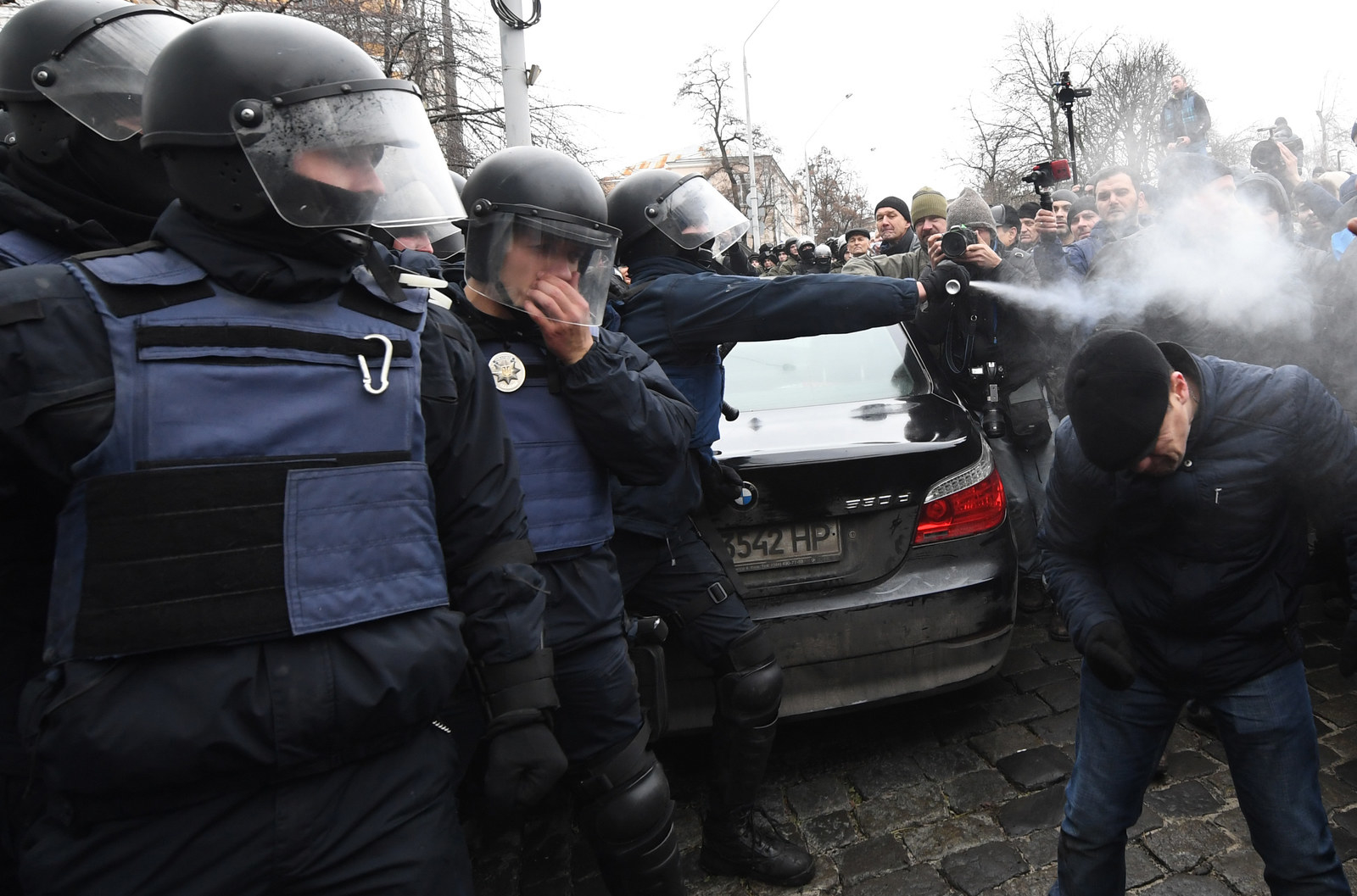 PLOT TWIST: HE MANAGED TO ESCAPE TO THE ROOF OF THE BUILDING.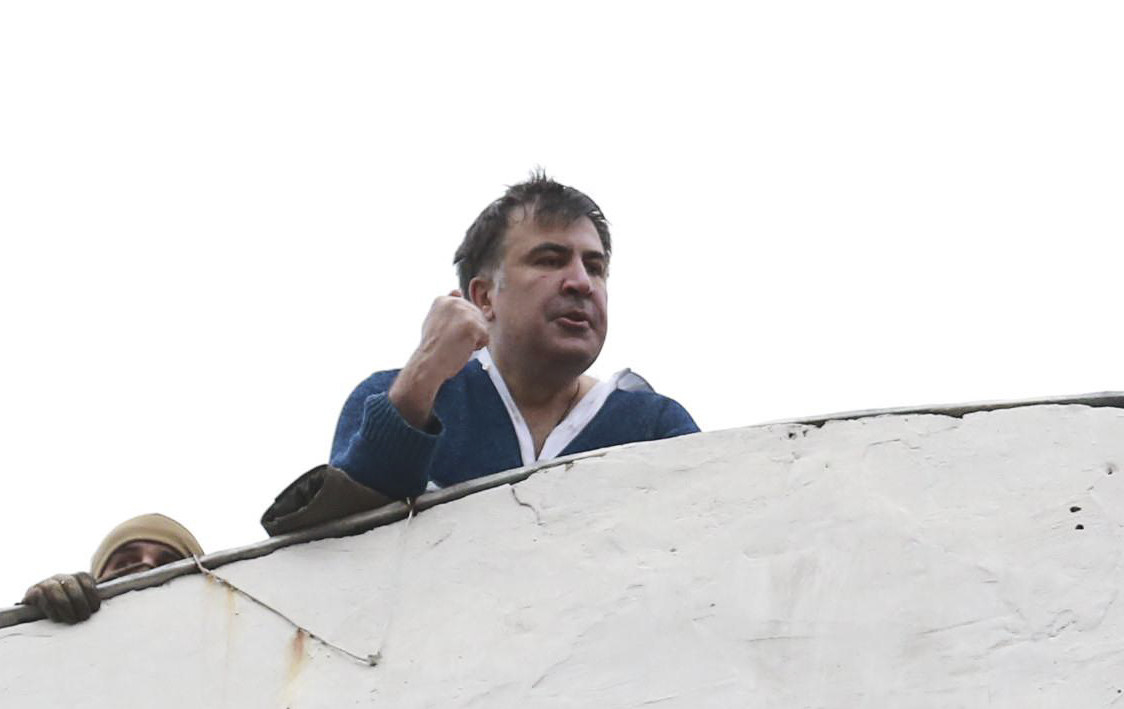 Eventually, the police managed to get him off the roof, out of the building, and into the police van waiting in the streets.
BUT WAIT. The crowd wouldn't let the van pass in an all-out struggle between people and machine!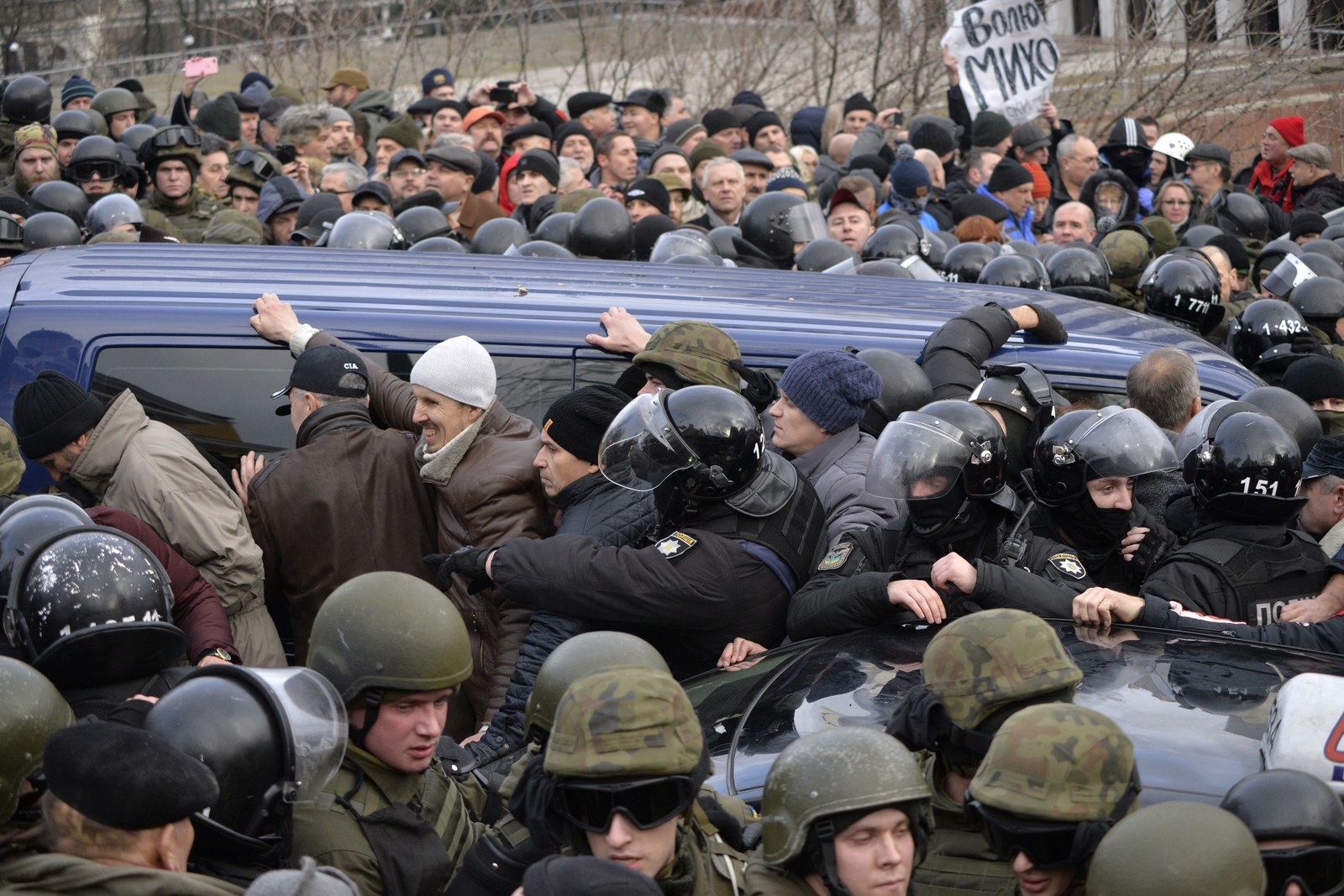 A drone managed to capture footage as Saakashvili wriggled his way out of the confinement of the van with the aid of his supporters, standing around like a fleet of less than gentle Ukrainian doulas.
Same, Mikheil. Same.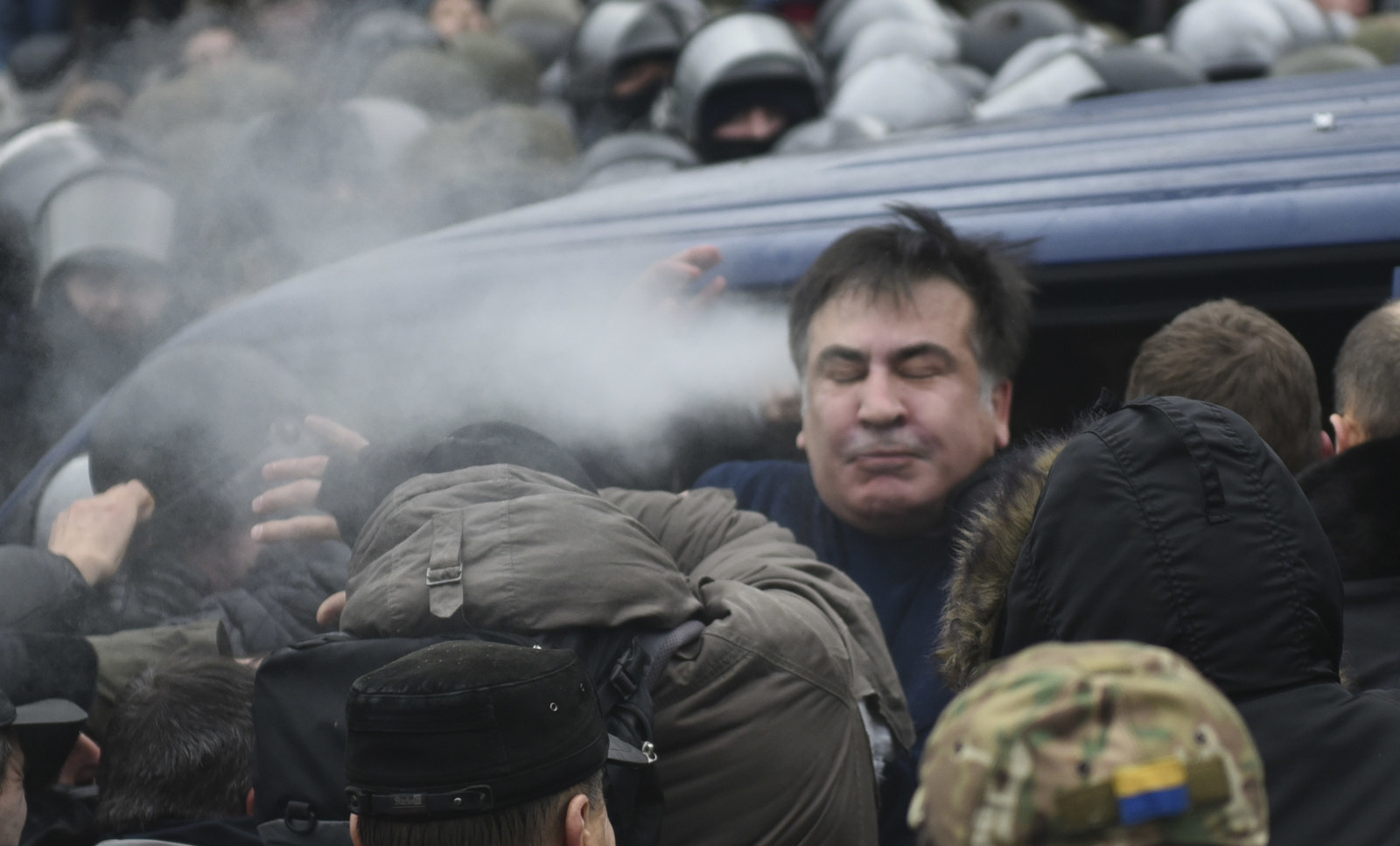 While all this was happening, the crowd had been pulling up bricks and stones to form barricades in the streets, either trying to prevent more police from assisting or staging a Black Sea version of Les Miserables.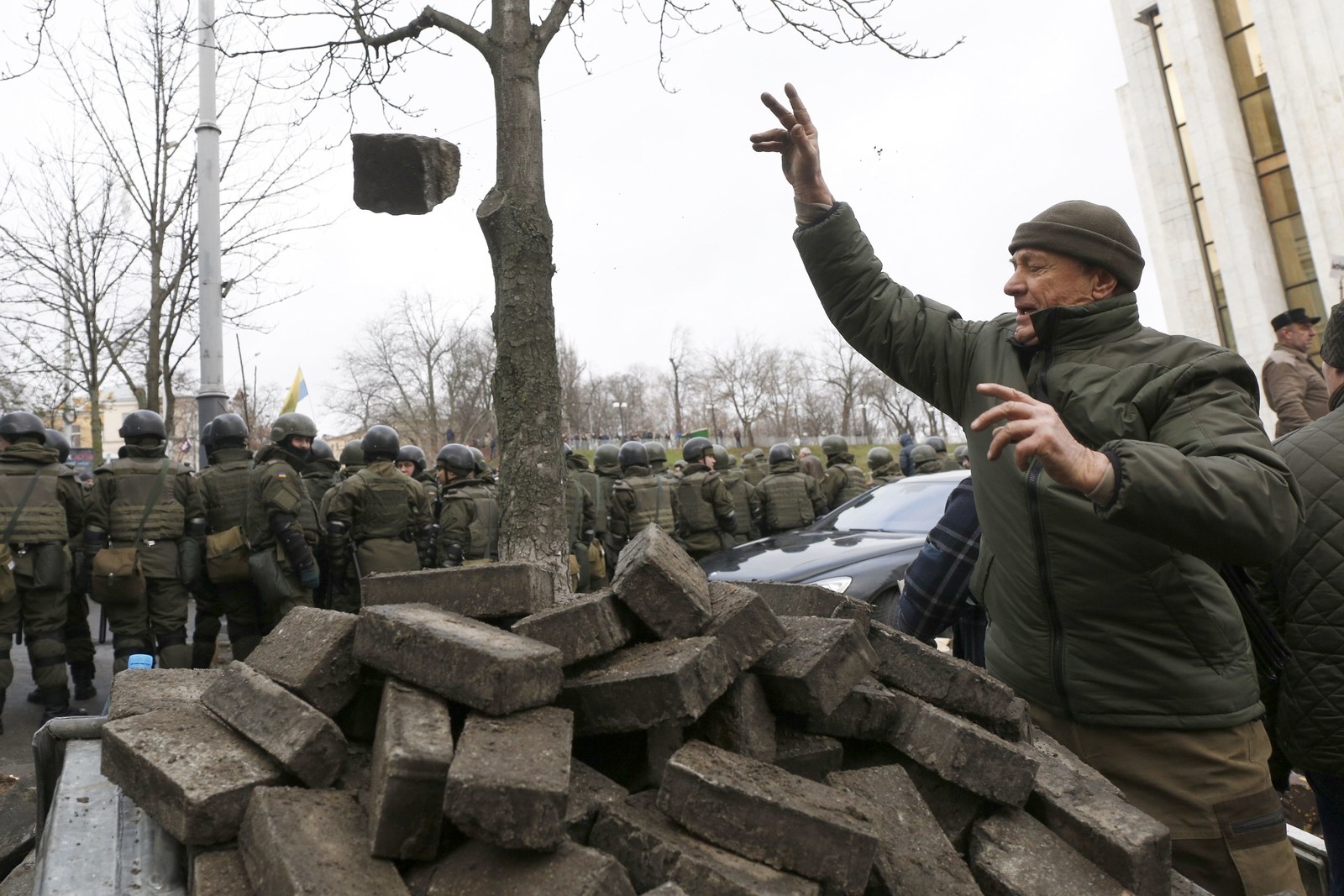 Once freed, Saakashvili led his team of liberators on a march to Ukraine's Parliament building, all the while calling for the removal of Poroshenko from power.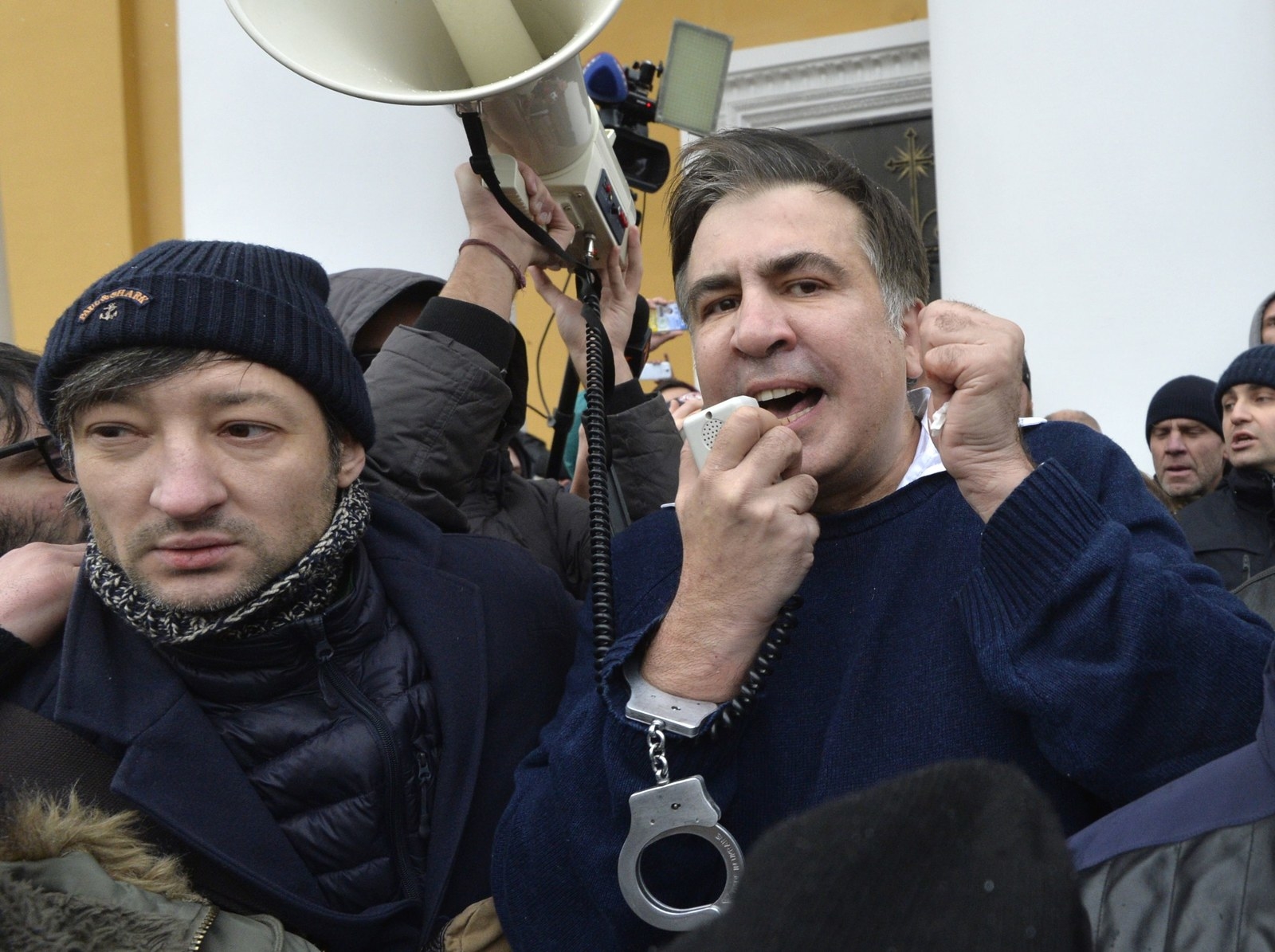 The timer is still running though: Yuriy Lutsenko, Ukraine's prosecutor-general, has given him 24 hours to turn himself in.