Freed Journalist Slams Al Jazeera After Release From Egyptian Prison
"The way they dealt with our security situation before the arrest and the epic negligence they portrayed during the arrest has given the prosecution more firepower," Mohamed Fahmy said.
Al Jazeera journalist Mohamed Fahmy was scheduled for deportation to Canada following his release from an Egyptian prison earlier this month, before a newly launched retrial cut that plan short.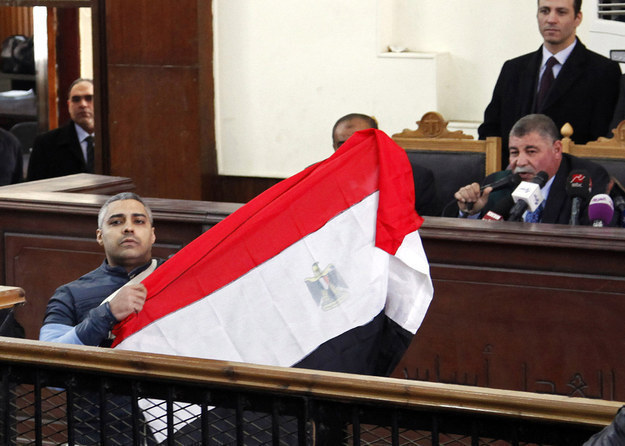 Now he's going public with allegations that Al Jazeera failed to heed security warnings ahead of his arrest, alongside three colleagues.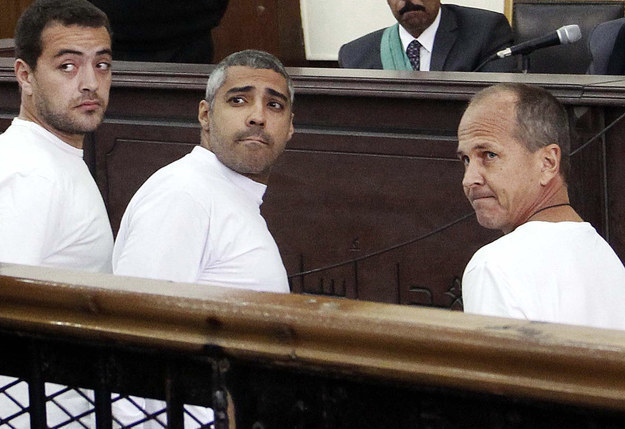 "The way they dealt with our security situation before the arrest and the epic negligence they portrayed during the arrest has given the prosecution more firepower," Fahmy told Sky News on Monday.
"When I was hired as bureau chief, labor law number one is that you're supposed to tell your staff what kind of dangers they're going to see," Fahmy said during the interview. "And I'm not talking about the dangers me and you face on the ground as journalists. I'm talking about not providing a safe working environment, no press passes, no licenses for equipment, and opting to challenge the Egyptian government by working from the Marriott."
Fahmy was arrested with Australian citizen Peter Greste and Egyptians Baher Mohamed and Mohamed Fawzy in December 2013 (Fawzy was later released).
The Egyptian government maintained that the journalists had been meeting with members of the Muslim Brotherhood in a hotel room in Cairo. Qatar — the host country and owner of Al Jazeera — is a major supporter of the Muslim Brotherhood. Following the military's overthrow of Brotherhood-supported President Mohamed Morsi in 2013, Egyptian President Abdel Fatah el-Sisi launched a crackdown of its patrons and supporters. while Egypt was already criticized for attacks on the press, many saw a political angle to Sisi's campaign against Al Jazeera.
Fahmy said he had repeatedly warned headquarters about the consequences of defying the Egyptian government.
"It was very hard for me to contest that when the prosecutors showed me the footage on the internet," he continued. "I said, 'I have emails here that says I'm warning the company not to do so, and I'm telling them not to do so, and they're still continuing to do so.' And I would like Al Jazeera not to be accountable for that."
Following his Sky News appearance, Fahmy took to Twitter to highlight some of his main grievances against the network.
Fahmy also said he has wound up paying most of the legal fees for his detention and court dates himself.
Fahmy was originally sentenced to seven years behind bars before he was allowed free on bail. Though Fahmy appeared in court on Monday for his retrial, the trial was delayed due to prosecution witnesses not showing up.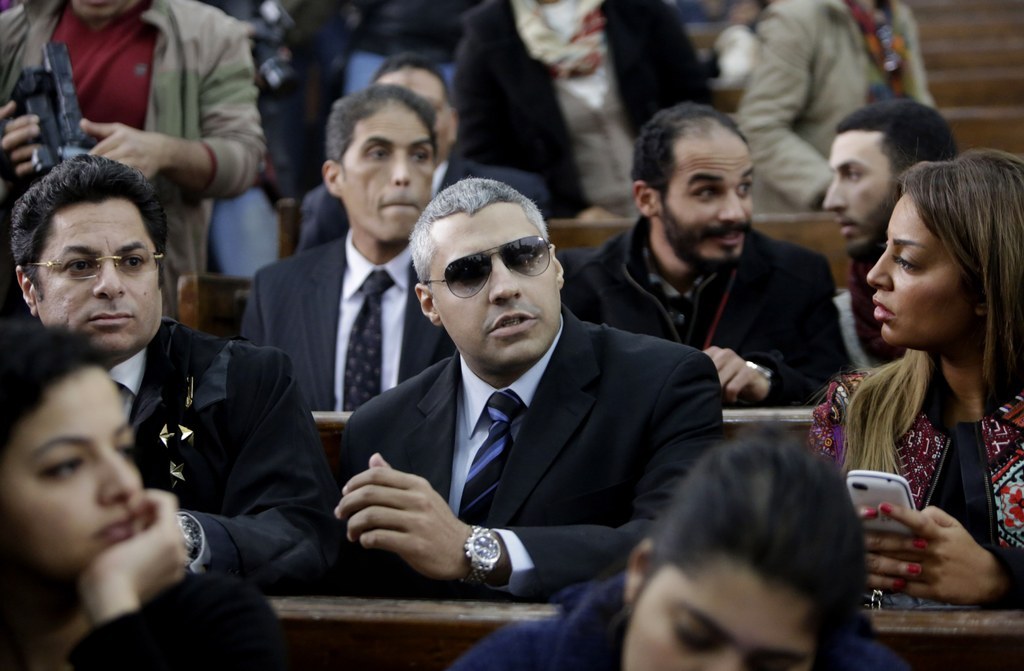 When reached for comment, an Al Jazeera spokesman attributed what Fahmy had said to "strain" and "duress."
"Fahmy lost his liberty over 400 days ago," the spokesman said in an email to BuzzFeed News. "People reporting what he is saying should be mindful of the strain and literal or effective duress under which he may be speaking. It is telling that he is detailed in his criticisms of everyone other than those holding him.
The spokesman also said that critique should be focused primarily on the Egyptian authorities for arresting Fahmy and that the network takes "the safety of our journalists more seriously than anything else. Our actions are guided by this, and decisions are always taken in consultation with our in-country teams. Everything can be scrutinized in hindsight but the fact is that Mohammed Fahmy was implementing our operations on the ground and was happy to do so. He could have stopped work at any time if he had concerns."