Prince William Just Had A Very Important Meeting With President Obama
A truly historic sit-down between the future ruler of the United Kingdom and the leader of the United States.
Prince William, the Duke of Cambridge and the future successor to the British crown, met on Monday with President Obama, current leader of the United States of America. With such heavyweights, there must be much to discuss!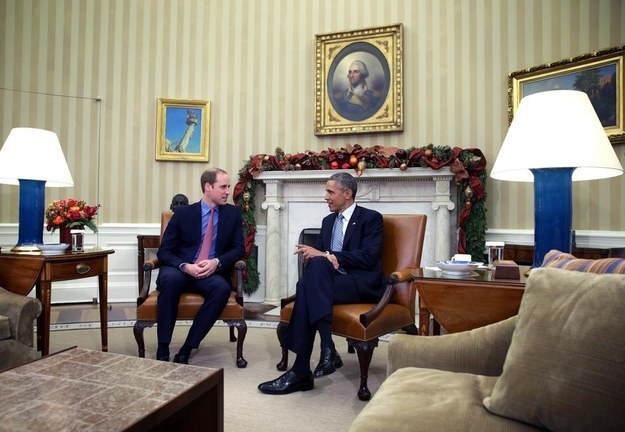 The second in line for the throne is in town "to take part in the third Biennial Meeting of the International Corruption Hunters Alliance (ICHA 2014), hosted by the World Bank." So maybe the two talked about combating illegal animal trade in wildlife parks, as William is expected to in his speech. But for now the exact subject of their talks remains a mystery, aside from the "chaos" surrounding the birth of William's son Prince George last year.
"The President and Prince William talked to each other, but didn't address the press," according to the pool report. "The President gave us a little 'Nice to see you. Thank you.' as we were pushed out, while Prince William kept to himself."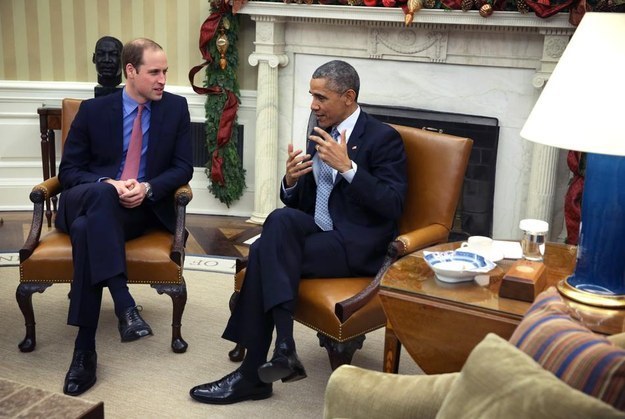 Among the issues that we have no idea whether the two men actually discussed but we can easily imagine happening:
The close call of the Scottish independence referendum
The rise of ISIS and the recruitment of Western fighters
How the fall in oil prices will affect the North Sea's extraction operations
The perils of leadership
How to manage a declining empire
Whether Ed Miliband has ever lived down his own meeting with Obama
Whether William's grandmother, Queen Elizabeth II, enjoyed the customized iPod Obama gave her in 2009
The proper spelling of "alumin(i)um"
Why cricket never caught on in America
BuzzFeed News will be monitoring the foreign policy fallout from this historic meeting very closely moving forward.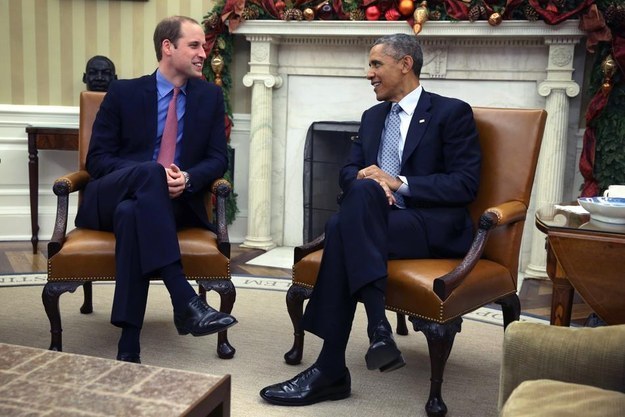 Prince William is second in line for the throne, after his father Charles, the Prince of Wales, not third as this article previously stated.