Burning Books Is Apparently Now A Thing In Russia
Authorities in Komi burned dozens of textbooks because they were "alien to Russian ideology."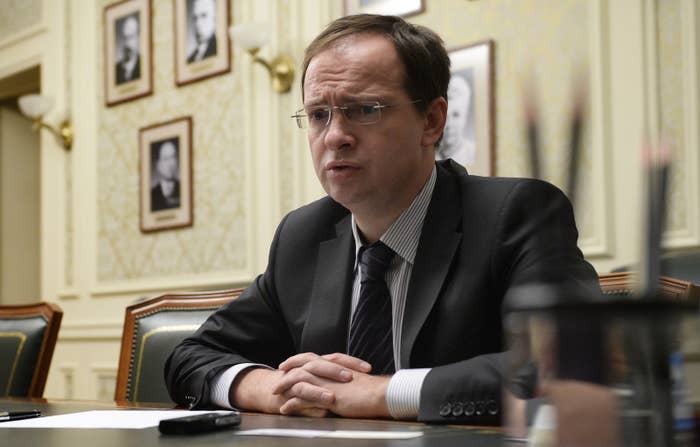 Russia's culture ministry is scrambling to distance itself from local authorities in a northwestern republic who have burned a set of books whose publication was funded by a Western philanthropist.
Last month, authorities in the republic of Komi burned 53 textbooks housed at the Vorkuta Mining and Economic College because they were full of ideas "alien to Russian ideology," local website 7 x 7 reported. Among them were textbooks on logic, French surrealism, and criminology.
All the books destroyed were published as part of the Soros Foundation's "Renewal of Humanitarian Education" project inside Russia. According to a letter from the local ministry of education, another 400-odd books were ready to be destroyed via shredder.
Culture Minister Vladimir Medinsky was quick to rebuke the local authorities for their actions. Burning books is "completely unacceptable," he told local news outlet Meduza because it "looks terrible and provokes strange historical associations." Several groups associated with Soros, whose founder George Soros has been highly critical of the Kremlin, have been labeled as "undesirable" by the Russian government.
"It's significant that the Russian culture minister has condemned the book burning in Komi as 'completely unacceptable,'" said Leonard Benardo, Regional Director for Eurasia, at Soros's Open Society Foundations. "But that this was possible in the first place underlines the closing of intellectual freedom in Russia today – a trend that urgently needs to be reversed," he told BuzzFeed News by email.
The books that were destroyed weren't exactly flying off the shelves, according to Yeleva Vasilyeva, director of the library where the books were confiscated. "These books were brought here a very long time ago," she told 7 x 7. "I've been working here 11 years and the books were brought before I arrived. Nobody ever borrowed them, they were actually kept in a storeroom."