Republican candidate Donald Trump on Thursday kind of sort of definitely praised Egyptian President Abdel Fattah al-Sisi for staging a coup.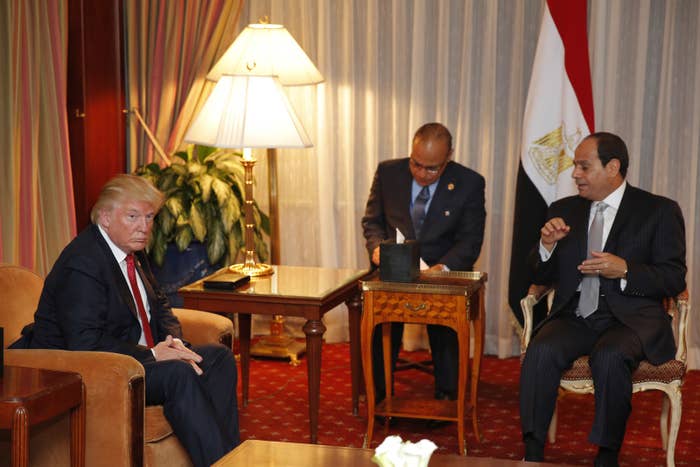 While speaking with Fox Business's Lou Dobbs, Trump said: "He's a fantastic guy. He took control of Egypt. And he really took control of Egypt."
video-cdn.buzzfeed.com
Now if you — like Trump — appear to be immune to irony, that is — in fact — a very ironic thing to say.
You see, whether Trump knows it or not, Sisi literally took control of Egypt, in the form of a coup d'etat in 2013. He was appointed head of the junta before becoming president.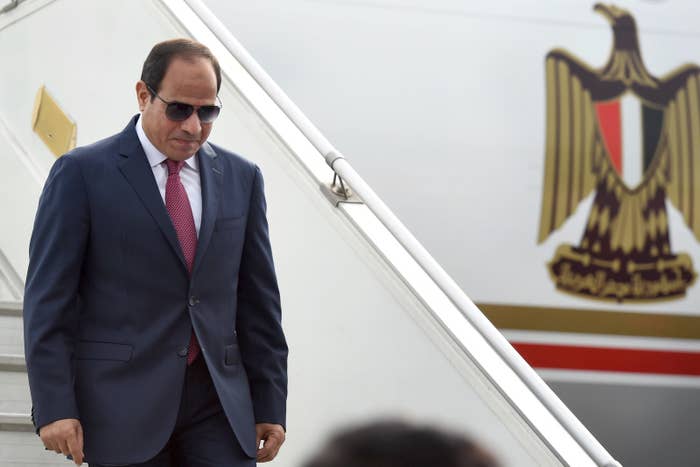 And there you have it: pure, unadulterated irony.