Videos posted of the aftermath showed emergency workers attempting to extinguish still-smoldering tents.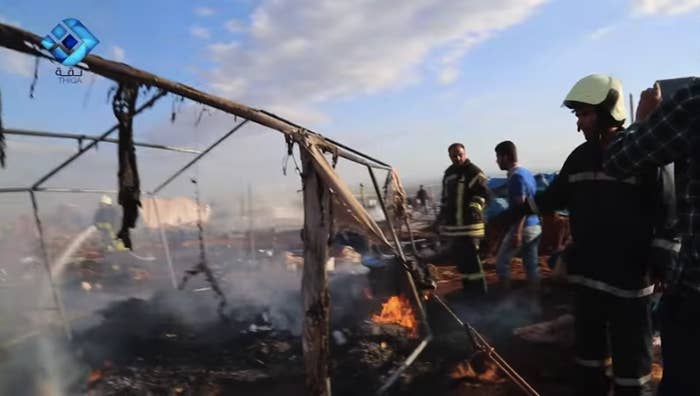 A video posted by the province's Civil Defense Unit showed what appeared to be another bombardment after the first had commenced and emergency workers were in the field.
White House spokesman Josh Earnest said it was too soon to tell whether the airstrike had been carried out by the Syrian government or Russian forces, the AP reported, but no U.S. or coalition planes were in the region.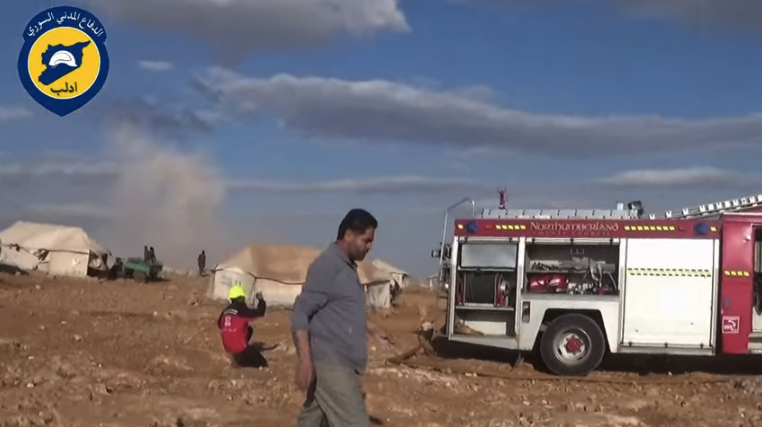 U.S. Ambassador to the U.N. Samantha Power tweeted that she was "thinking of the victims" of the bombing.
On the same day, Russian President Vladimir Putin virtually introduced a concert that took place in the ancient Syrian city of Palmyra as a show of solidarity with the country's government.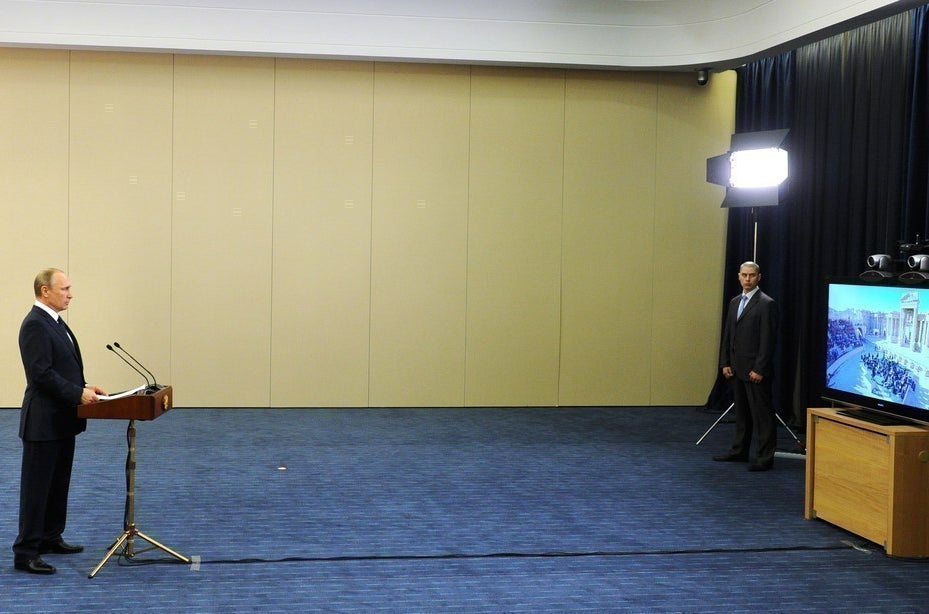 "This attack took place against the backdrop of a concert in Palmyra, a tasteless attempt to distract attention from the continued suffering of millions of Syrians," Hammond's statement continued. "It shows that there are no depths to which the regime will not sink. It is time for those with influence over Assad to say enough is enough."
Meanwhile, a 48-hour ceasefire in the Syrian city of Aleppo was due to expire either on Friday or Saturday, depending on when it began — a fact that neither Russia nor the U.S., who negotiated the deal, agree on.