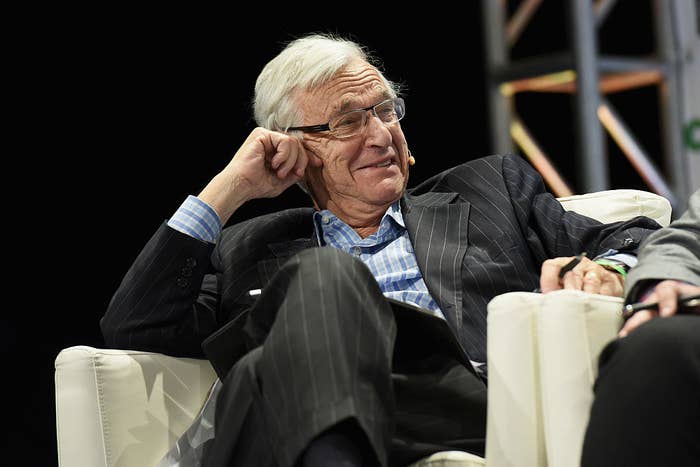 Venture capitalist and Democratic Party fundraiser Alan Patricof tried to reach his friend, then-Secretary of State Hillary Clinton, to give her a heads-up before a story linking him to a Russian spy ring went live, a newly released email shows.
The email exchange — obtained by Citizens United through the Freedom of Information Act and litigation and provided to BuzzFeed News — took place in 2010, between chief Clinton advisor Huma Abedin and Dennis Cheng, the deputy chief of protocol at the State Department.
In the email, Cheng wrote to Abedin to inform her that Patricof had spoken to him in an attempt to connect with Clinton. "Did you speak to him within the last day or so?" Cheng asks Abedin. "I just spoke to him — he wanted to give HRC a heads up about the Russian spy article before it broke."
The article in question, which had gone up the previous afternoon, revealed that Patricof's finances were handled by a company named Morea Financial Services. The federal government had just charged a vice president at the company who went by the name Cynthia Murphy with espionage, naming her as an alleged Russian spy. The complaint against Murphy and the rest of the ring listed a target who fit Patricof's description as a potential source for information about US foreign policy and rumors from within the White House.
"He left a message for Cheryl and may have tried to call you yesterday," Cheng continued, likely referring to Cheryl Mills, Clinton's chief of staff at the State Department. "He wants to make sure she knows that he is okay, nothing to worry about on his end, etc."
"I didn't hear from him," Abedin replied. "Will make sure she knows."
Murphy and nine other spies were subsequently deported to Russia. Patricof today works at Greycroft Partners, where he invests early in start-ups. Abedin and Cheng are currently serving on Clinton's presidential campaign as an advisor and national fundraising chair, respectively.