CIA Declassifies Report On 9/11, Blanks Out Saudi Section
[............]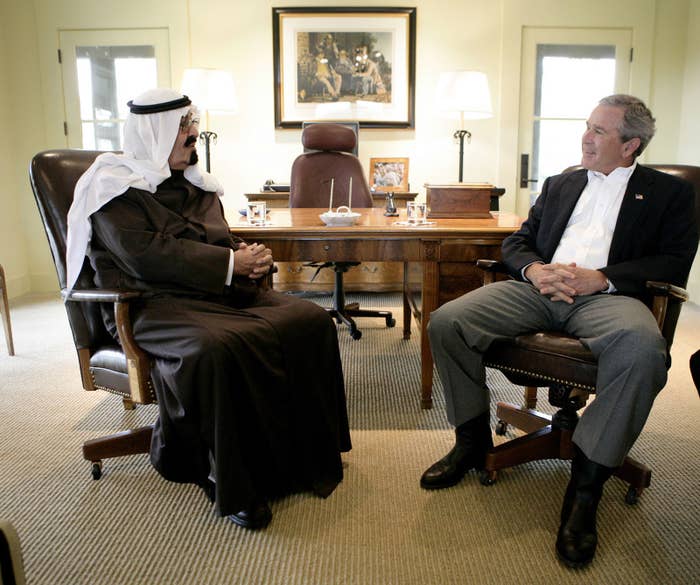 WASHINGTON — A newly released report from the CIA blocked out all but a few sentences of the section related to investigating Saudi Arabia's potential ties to the September 11 attacks.
Following the release of the final report of the Joint Inquiry between the House and Senate Intelligence committees on the attack in 2002, the CIA charged its inspector general with producing its own report on the failures in the lead-up to the al-Qaeda attacks.
When the 435-page report — which was finished in 2005 — was dropped on Friday evening, the section titled "Issues Relating to Saudi Arabia" was mostly redacted. Just a few sentences remain, including: "[T]he team encountered no evidence that the Saudi Government knowingly and willingly supported al-Qa'ida terrorists." It also says that a few individuals within the CIA did speculate that "dissident sympathizers within the government may have aided al-Qaida."
Read the full report here.
The CIA Inspector General's report was based on Congress' report on the attack. An earlier version of this article stated that it was based on the independent 9/11 Commission's report.