Vladimir Putin Just Proved Himself As The World's Best Bro
Putin and his prime minister are pumping iron, grilling meat. You know. MAN THINGS.
We all know that Russian President Vladimir Putin is a ~man's man~, what with the being a hockey god, and judo champion, and tamer of tigers, and all that.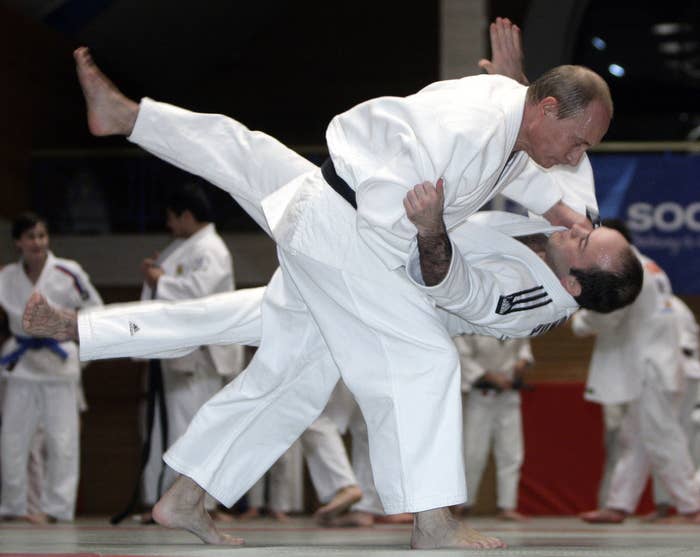 But now he's showing his penchant for the softer side of ruggedness with his main bro, Russian Prime Minister (and former placeholder president) Dmitry Medvedev.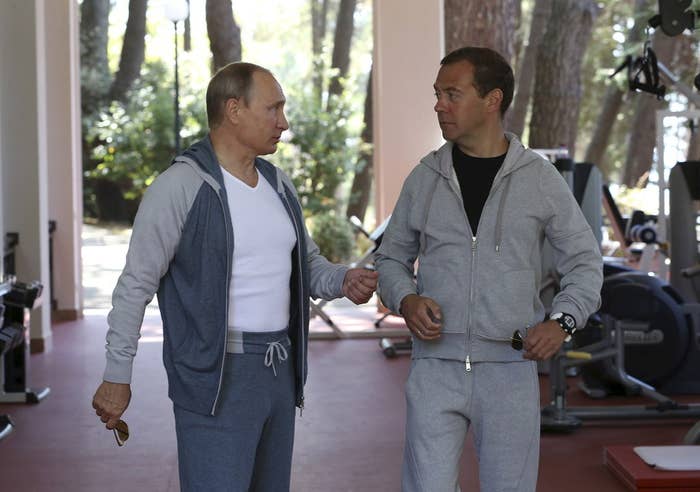 The more cynical of people would say it's a stunt to shore up Putin's approval numbers, after they took a slight dip in August from record highs.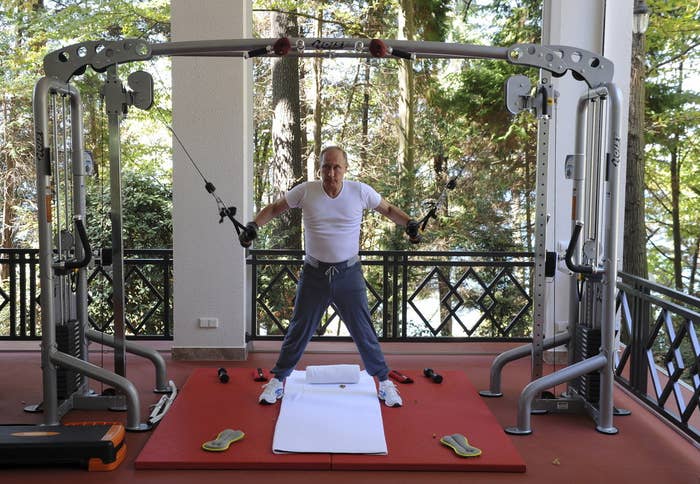 But not us. No, we know that you can see the genuine friendship that can only grow when a man asks another man to rule a country for a few years before taking over again.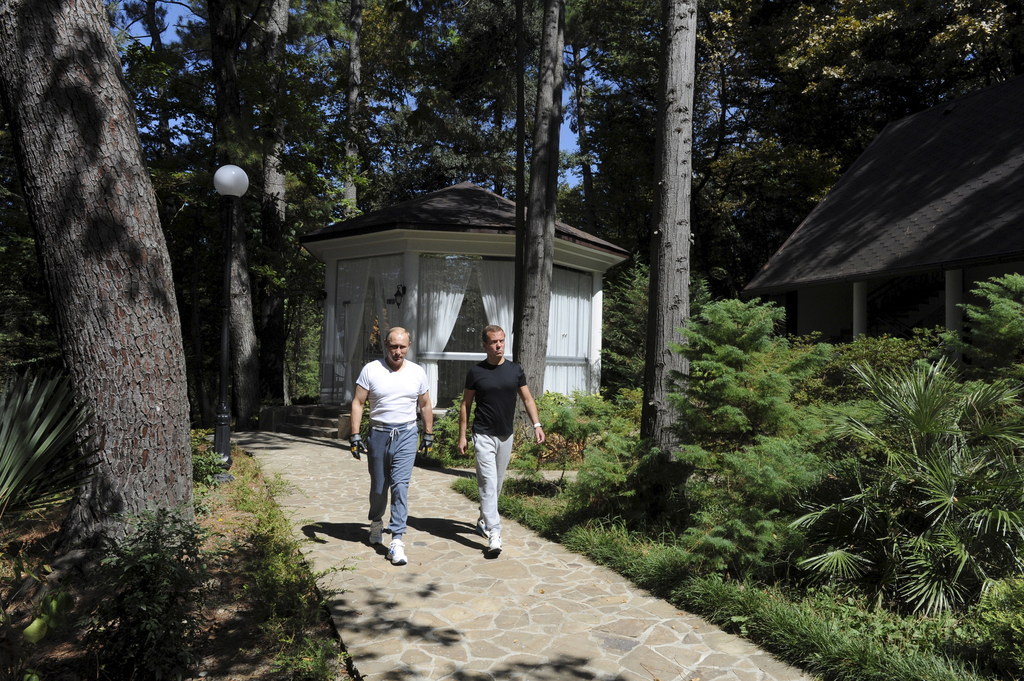 For one it's clear that Putin is an exercise genius. Look at him use the lowest setting possible on this machine to conserve his mighty strength for later. We're sure Medvedev was grateful for Putin's knowledge.
We're also willing to bet that Putin brought in his second-favorite bro Steven Segal to train with Medvedev at some point. Because look at this technique.
And any bro knows that you should utilize any excuse possible to touch another bro. Like this gentle back/butt pat/caress Putin gives Medvedev. That's just, like, in the bro code or something.
After an intensive workout that somehow leaves your white t-shirt completely unstained and you with no need to shower, there's nothing a pair of bros loves more than meat cooked over an open flame.
(Weird that the guy who cooked the meat was somehow left out of the video. How very bizarre.)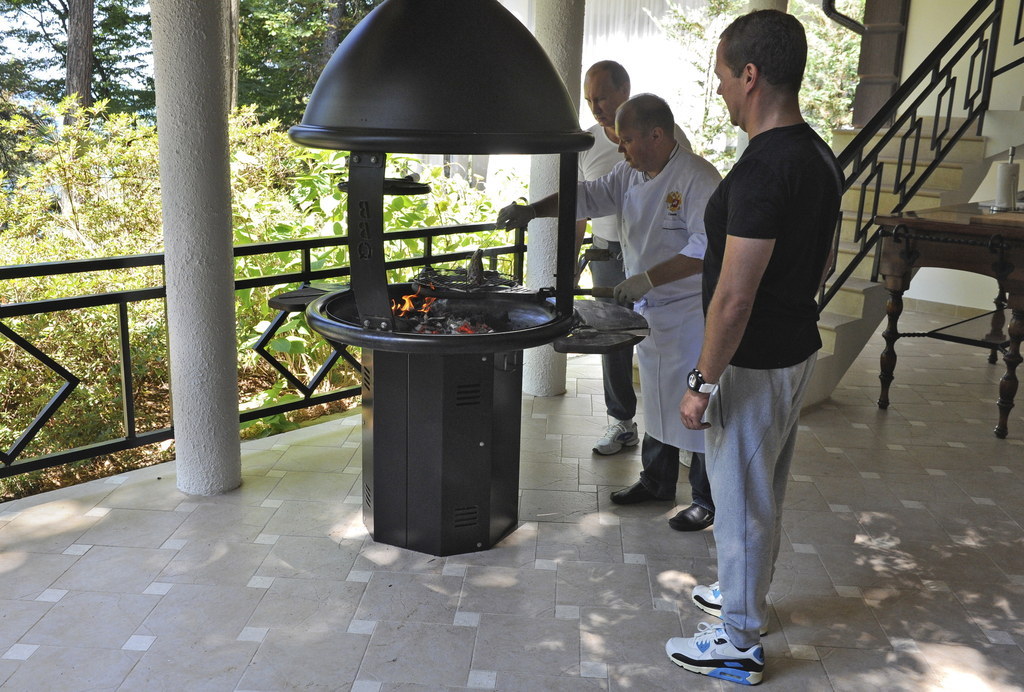 Putin is well aware that nothing says that bros can't be civilized, though, as this fancy teapot used for coffee to go along with the unadorned meat displays.
#ClassyBros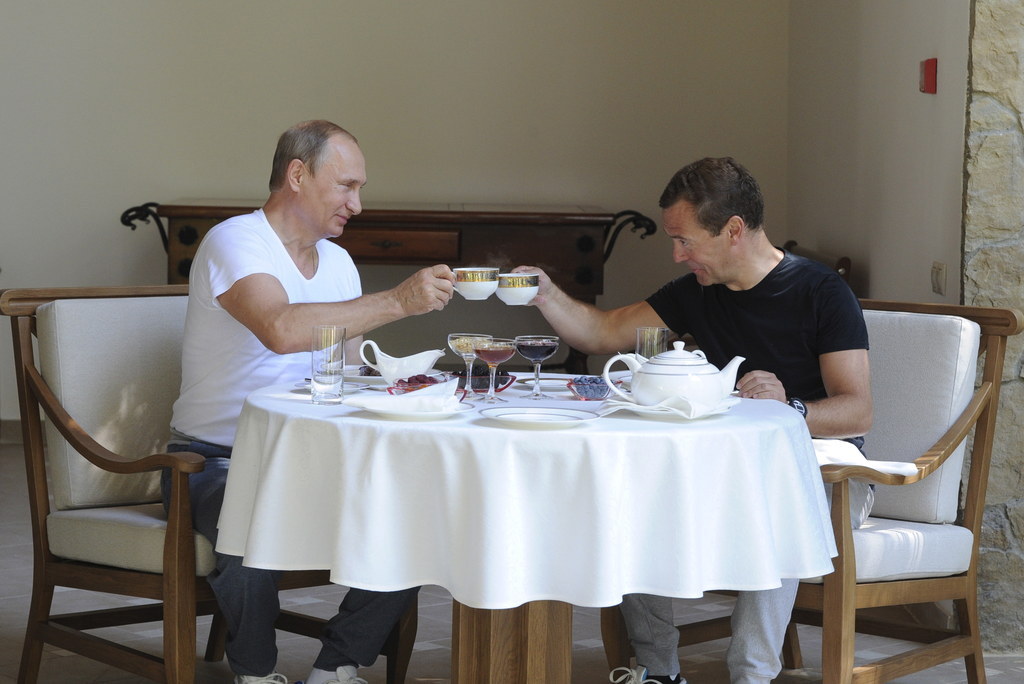 There are some philistines out there who saw fit to create memes based on the very real affection that Putin and Medvedev have for each other. But we strive to show you the unadorned depths of platonic passion these two have for each other.