A Brazilian Judge Realized That Banning WhatsApp Was A Really Dumb Idea
The blockade of the app that 93% of Brazil's internet users depend on for their communication needs was supposed to last 48 hours but was lifted after only 12.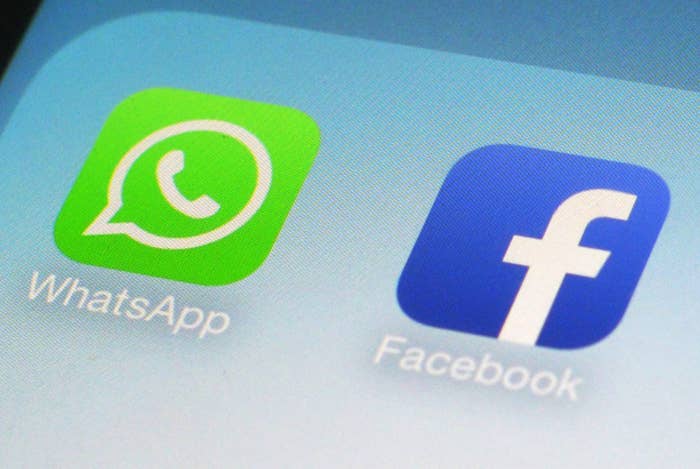 A Brazilian judge on Thursday overruled a previous court order that telecommunications companies block popular messaging service WhatsApp for 48 hours, citing the impact that the ban had on millions of users.
Judge Xavier de Souza of São Paulo said in reinstating access to the app that it was "not reasonable that millions of users be affected by the inertia of the company." Instead, he suggested that the company pay a fine for failing to cooperate with the courts in provide investigators with information relating to a criminal court case.

According to Brazilian newspaper O Globo, the original order was handed down on Wednesday from the 1st Criminal Court of São Bernardo do Campo in São Paulo, Brazil, due to an unnamed petitioner seeking an injunction against the company. All Brazilian telecommunication companies — including Oi, Vivo, TIM and Claro — had to block users from accessing WhatsApp for the next two days starting at 9 p.m. ET.

"Because WhatsApp did not respond to a court order of July 23, 2015, on August 7, 2015, the company was again notified, with there being a fixed penalty in case of non-compliance. As yet the company did not attend the court order, the prosecution requested the blocking of services for a period of 48 hours, based on the law [...], which was granted by Judge Sandra Regina Nostre Marques," the court said in a statement.

WhatsApp founder and CEO Jan Koum, whose company was purchased by Facebook in October 2014, posted that the company was "disappointed in the short-sighted decision to cut off access to WhatsApp, a communication tool that so many Brazilians have come to depend on, and sad to see Brazil isolate itself from the rest of the world."
As TechCrunch has pointed out, 93% of Brazil's internet users use WhatsApp to help avoid some of the highest phone plan prices in the world.
Messaging service Telegram boasted on Twitter that more than 1.5 million Brazilian users had signed up since the court order was handed down.
Brazil's telecommunication companies have been lobbying for months to have WhatsApp declared illegal for avoiding the regulations that they face. But Telebrasil, the organization that serves a bridge between the Brazilian government and the telecoms, lamented that the court's actions were not in the interest of the telecoms, particularly as they would be blamed by customers for the lack of service.
The head of Brazil's National Telecommunications Agency, John Rao, likewise said in a statement that blocking WhatsApp "is not the solution as it is disproportionate and affect millions of users."