Famed celebrity chef and star of CNN's Parts Unknown, Anthony Bourdain may be in hot water after he managed to cook up some trouble with the Azerbaijan government recently.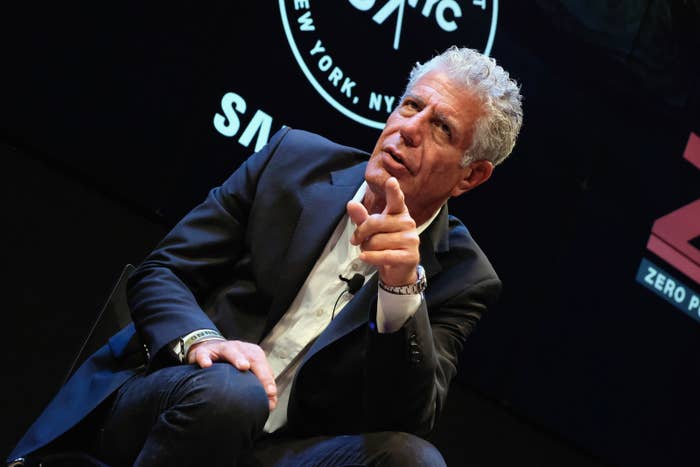 While filming an episode focused on the cuisine and cultures of Armenia last week, Bourdain posted this picture to his Instagram, showing him about to board a military chopper.
The flight was necessary to get Bourdain into the region of Nagorno-Karabakh, an enclave inside Azerbaijan's borders that Armenia claims is its territory — a dicey situation, if you will.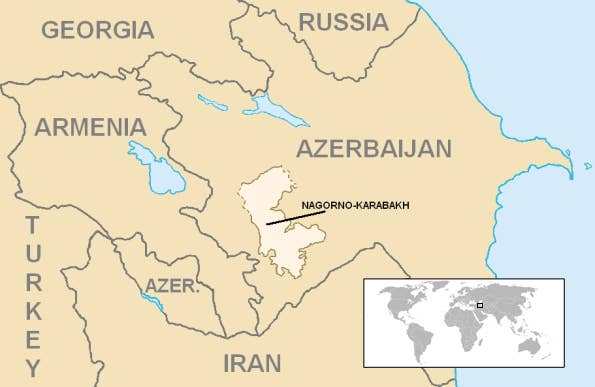 The episode only just finished shooting, so it's not clear yet exactly what Bourdain did while in the region, but he took time on Twitter to shout out the lead singer of System of a Down* for getting him to go in the first place.
But you know who was steamed about the whole thing? Hikmet Hajiyev, a spokesperson for the Azeri Foreign Ministry, who roasted Bourdain on Twitter in response.
The tweet may have just been an appetizer for the trouble Bourdain is in. Hajiyev later told Azeri news agency APA on Oct. 19 that Bourdain's trip was being "investigated" and that "a decision will be made after the investigation."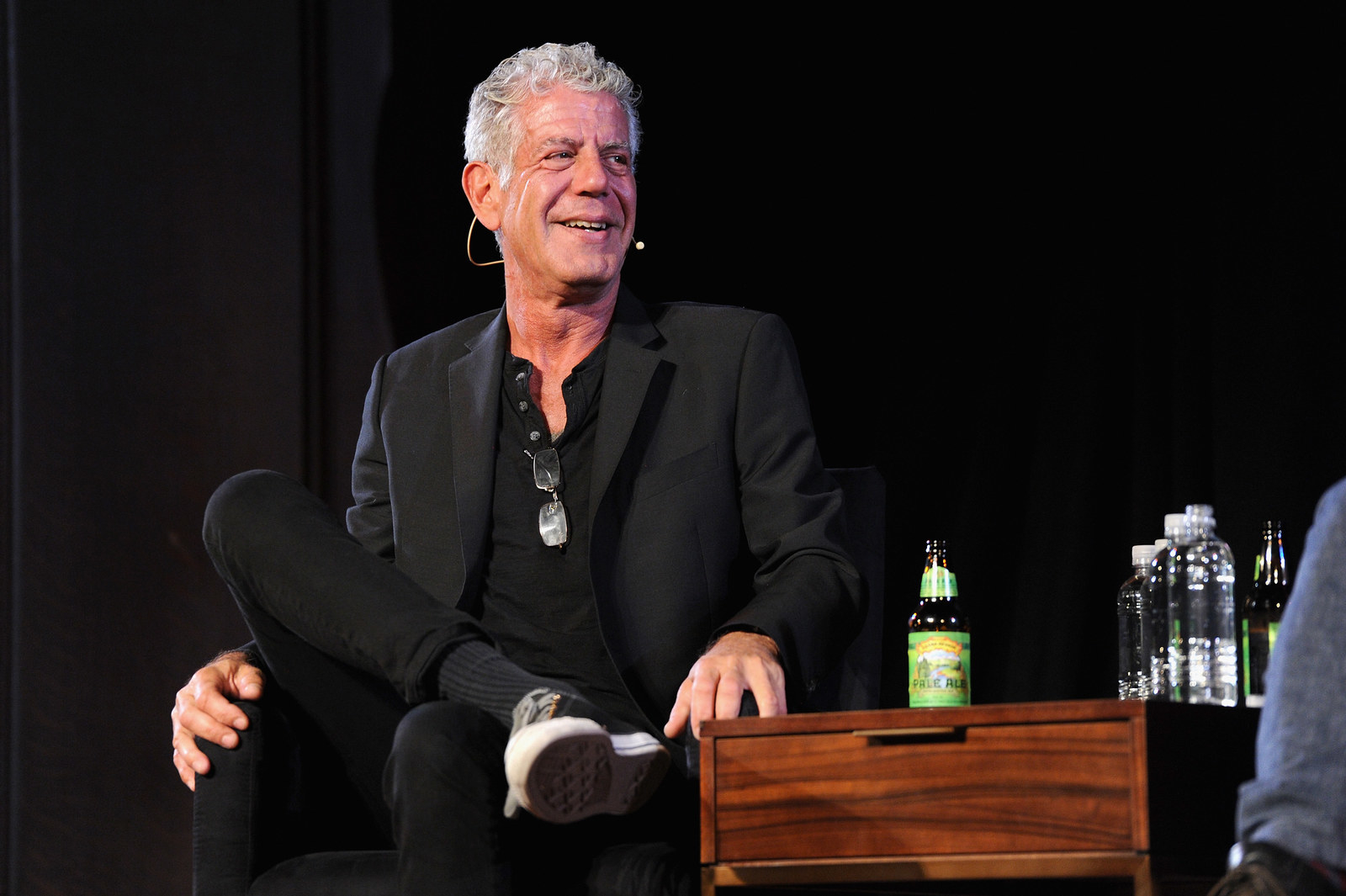 And now, according to Russian news outlet RIA Novisti, Bourdain's goose may already be cooked.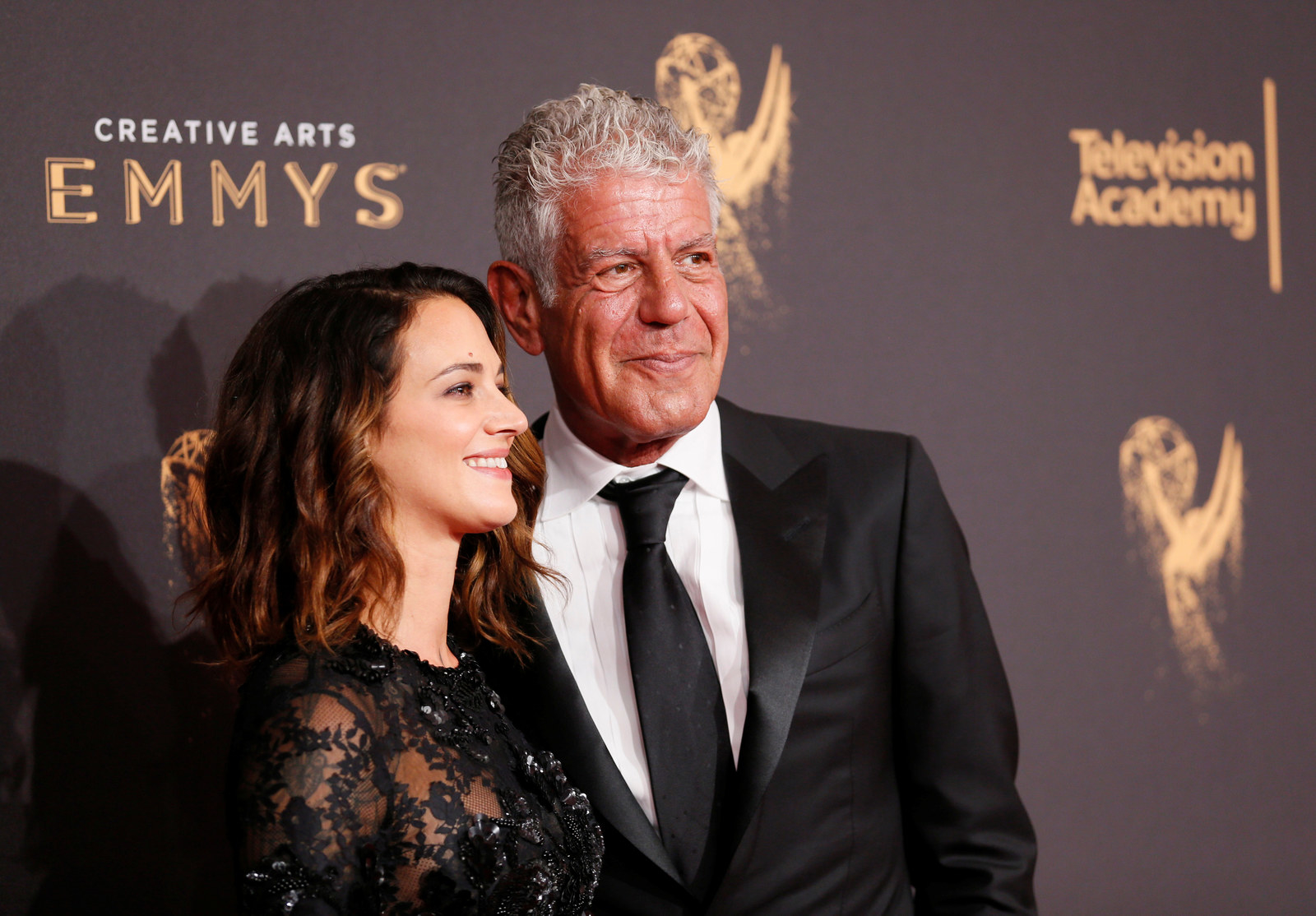 BuzzFeed News confirmed that scoop on Wednesday. "We confirm that for violation territorial integrity and sovereignty, as well as laws of Azerbaijan, A. Bourdain has been blacklisted," Hajiyev wrote in a DM on Twitter.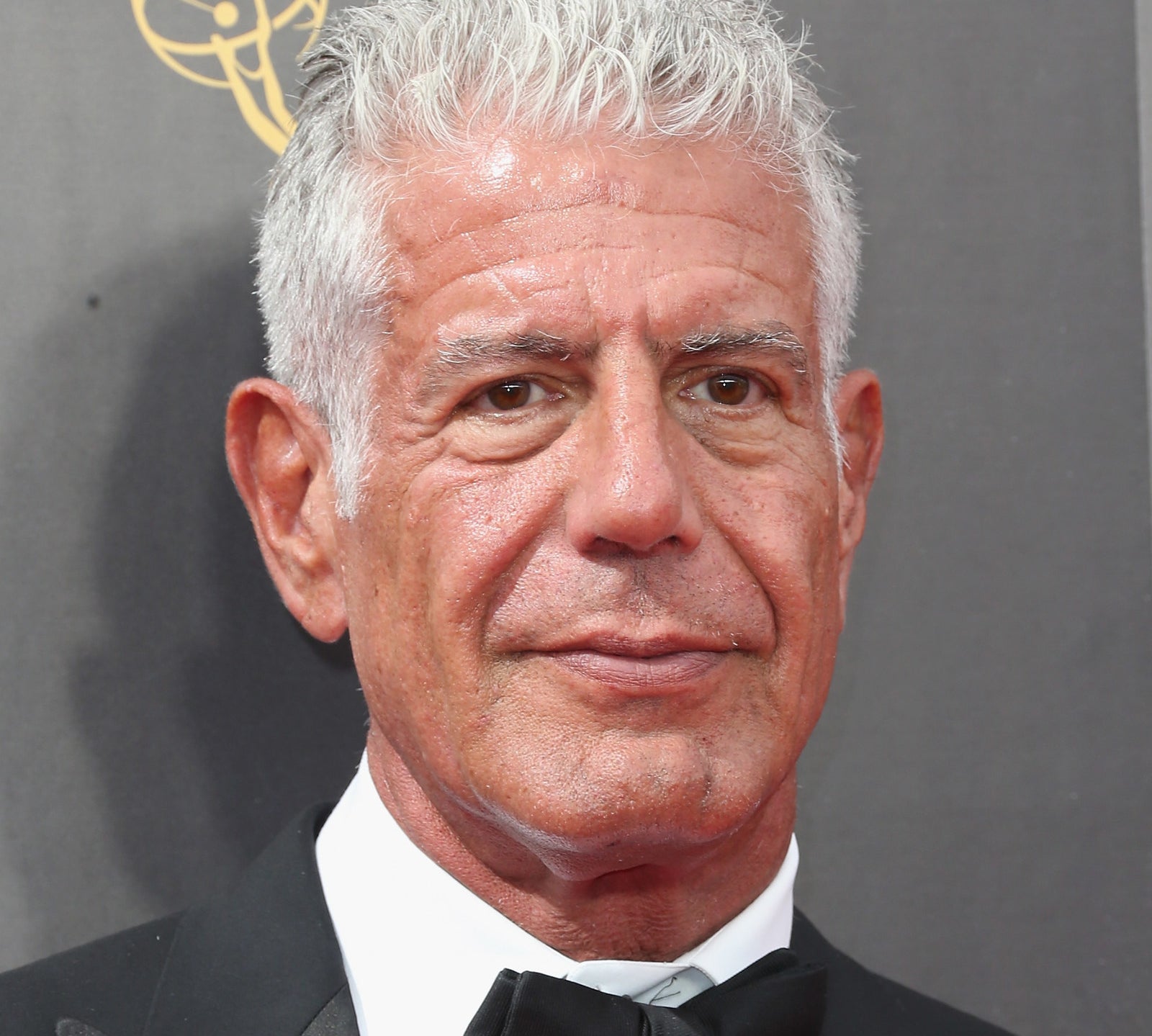 In the meantime, an assistant with Bourdain says that the chef has no comment.