The Auschwitz-Birkenau State Museum in Poland is defending its decision to install a set of "showers" outside the infamous concentration camp to help tourists cool off from the summer heat.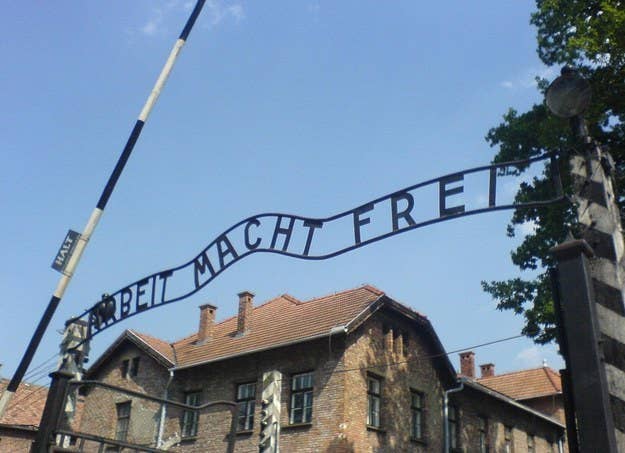 The showers are located near the entrance where visitors line up to hand over their entry cards. The site is directly exposed to the sun's heat, the museum insisted in a Facebook post defending their installation.
"Something had to be done" following a period of tourists fainting in the heat, the museum said, adding that the "safety and health of visitors are our priority during the period of extreme heat."
At least one Israeli tourist complained about the mist-spraying showers, telling the Jerusalem Post that "they looked like the showers that the Jews were forced to take before entering the gas chambers."
It is really hard for us to comment on some suggested historical references since the mist sprinkles do not look like showers, and the fake showers installed by Germans inside some of the gas chambers were not used to deliver gas into them. Zyklon B was dropped inside the gas chambers in a completely different way - through holes in the ceiling or airtight drops in walls.