Armenian Police Blast Protesters With Giant Water Cannons
The demonstration against massive energy price hikes was not well received in Armenia's capital.
This was the scene late on Monday, as demonstrators gathered in Yerevan, Armenia's capital city, to protest against a massive hike in electricity prices. The march to the president's residence was blocked, leading to protesters sitting in the street.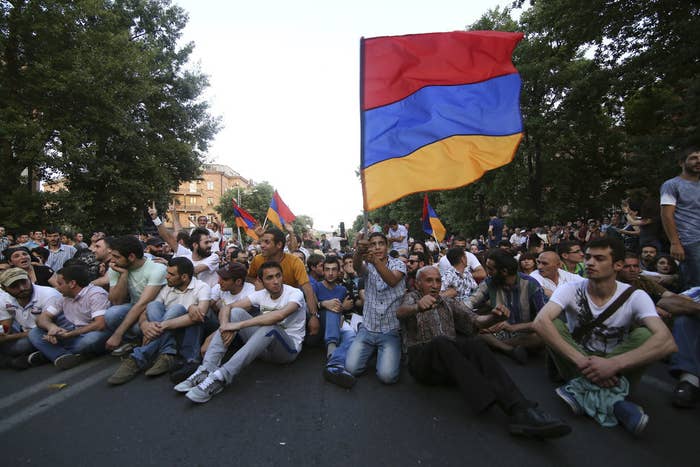 That was Monday. This was the scene on Tuesday. Riot police deployed massive water cannons to disperse the nearly 5,000 demonstrators who had gathered in downtown Yerevan.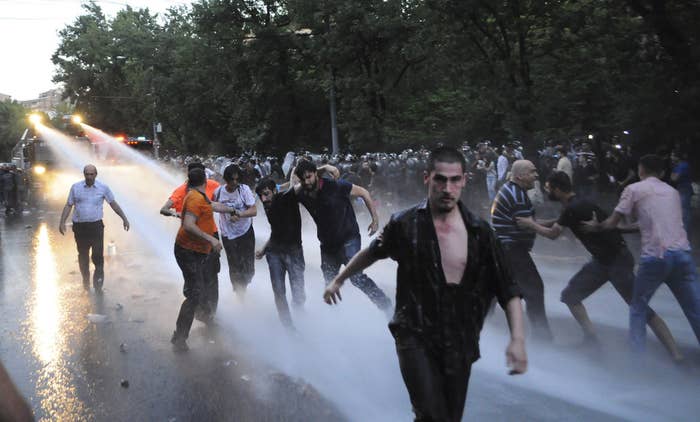 If you're wondering just how bad those water cannons could actually be, watch this video of the streams throwing people from their feet as though they were rag dolls.
At issue is the Armenian government's decision to hike the the electricity rates at the national power company — Electric Networks of Armenia (ENA) — around 17–22% per household. This comes after a 10% increase in prices last year.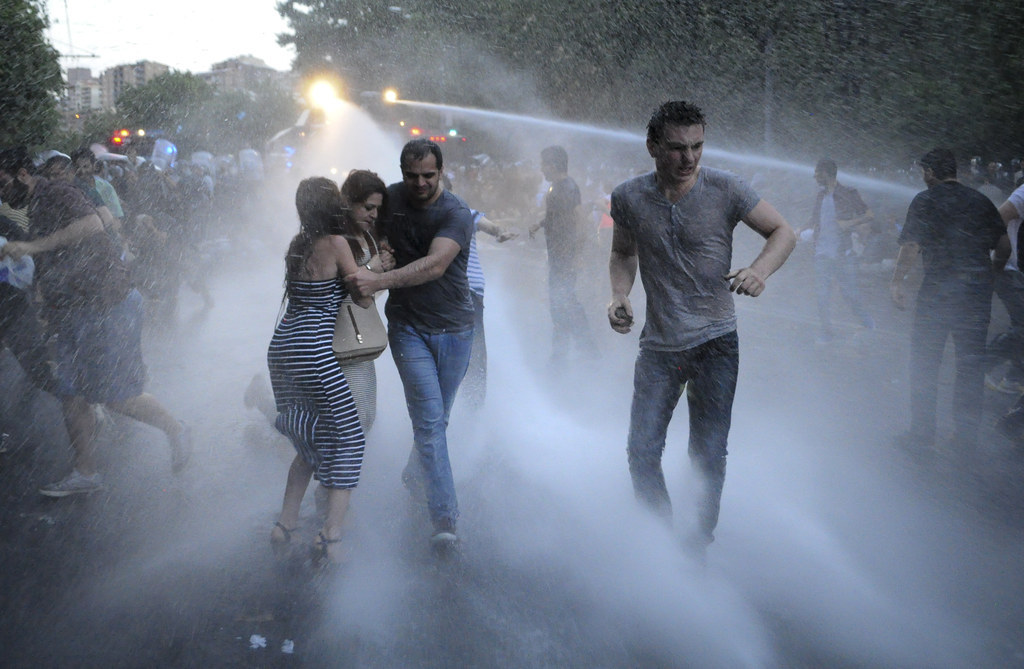 RFE/RL reported that witnesses saw demonstrators "roughed up and chased, with some of them injured in the scuffle. Many demonstrators were also detained and taken to police stations in vehicles. Journalists were among those detained."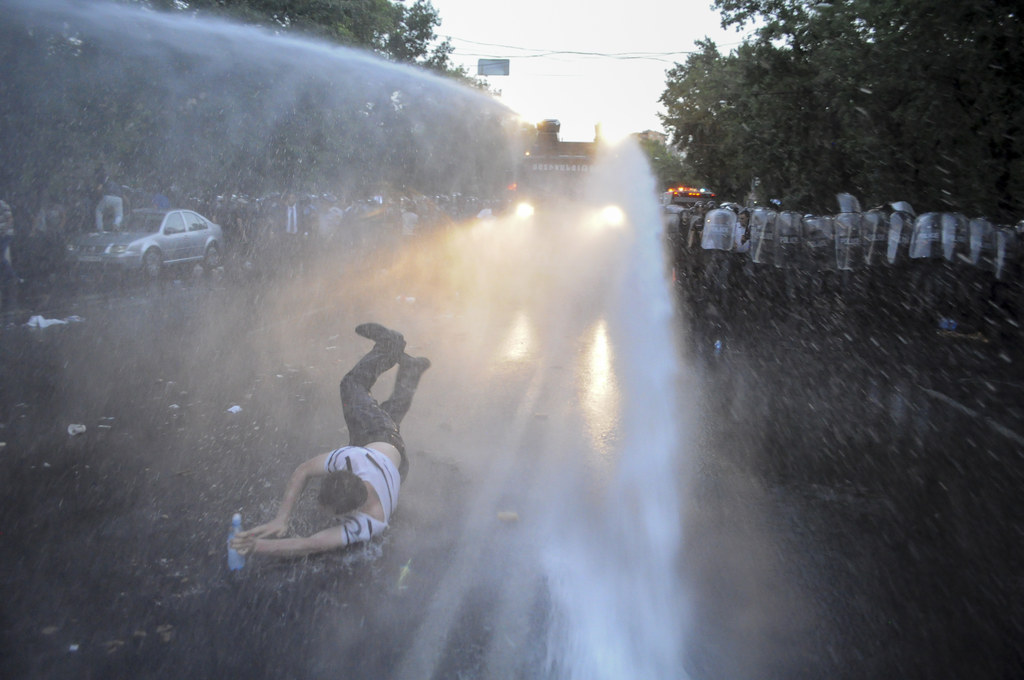 Around 200 protesters were arrested following the police action, with several demonstrators and police alike among those injured. The activists who organized the protest, who recently blocked a hike in bus prices, have said they'll return later Tuesday.