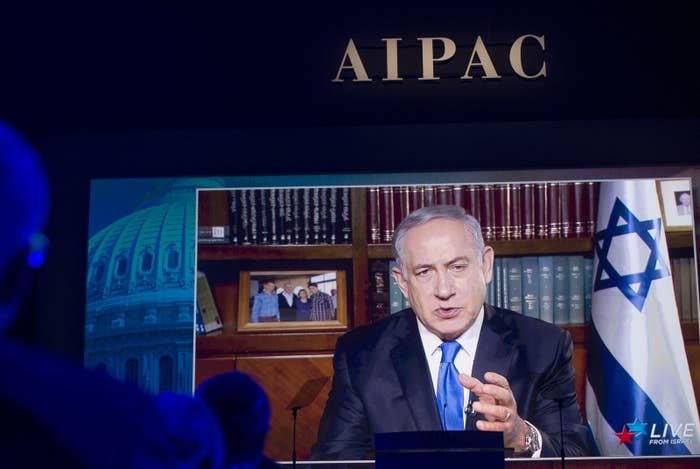 The website of the American Israel Public Affairs Committee (AIPAC) has removed a reference to the two-state solution from the page on its website devoted to the peace process.
The "two-state solution" refers to the principal that at the end of peace talks between the Israelis and Palestinians the result will be two independent states that share a border: Israel and Palestine. Since 2002, the two-state solution has been official US policy when mediating between the two parties.
A page on AIPAC's website about the peace process previously listed the two-state solution as the top talking point on a list of five. At some point since July, the latest version of the page captured on archive.org, the page was edited to remove the reference to the two-state solution.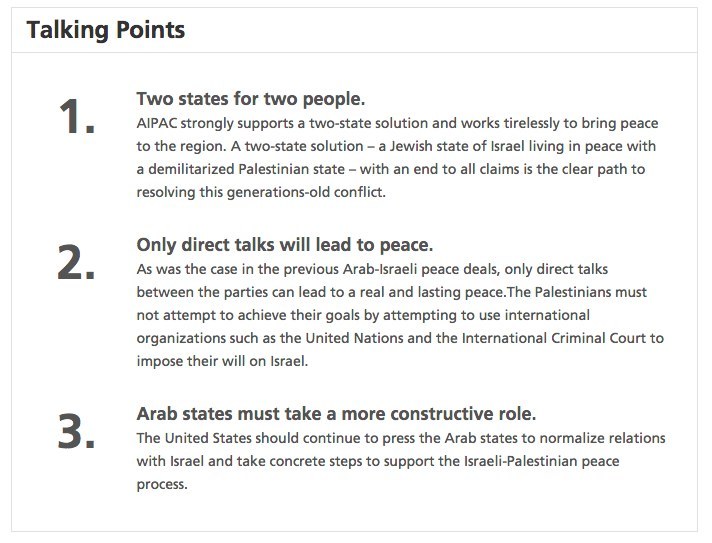 "Our position has not changed on two-state solution," AIPAC spokesperson Marshall Wittmann told BuzzFeed News when reached by email. "We continue to support a two-state solution," he said, referring to the change as part of a routine reorganization of the website.
Wittmann pointed to references to the policy that remain elsewhere on the site, including the mission statement that says that the group is dedicated to "the promotion of a negotiated two-state solution — a Jewish state of Israel and a demilitarized Palestinian state." A fact sheet from March — before the change in talking points took place — that is also still available on the site specifically refers to the two-state solution as well.

President-elect Donald Trump, however, has not made his policy toward the peace process entirely clear. His speech to AIPAC's annual conference omitted any reference to the two-state solution. And the Republican Party platform, drafted this summer with input from the Trump campaign, also does not include any reference to the two-state solution or an independent Palestinian state.