The International Organization for Migration (IOM) is refusing to comment on the apparent unmasking of one of its workers as the owner of a Twitter account that denied the starvation of civilians in Syria.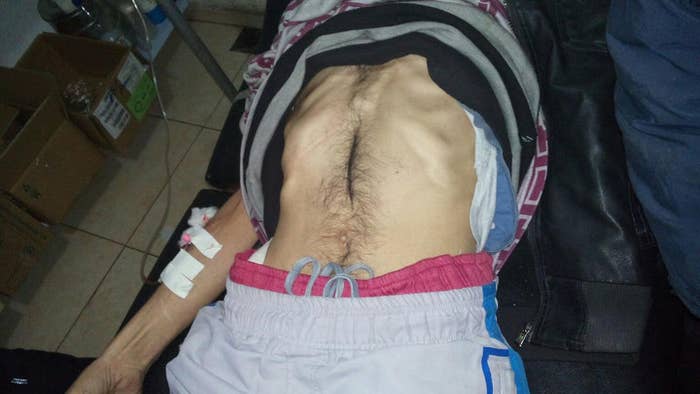 Artist and activist Molly Crabapple on Friday night accused a press officer named Taryn Fivek of denying the starvation of civilians in the Syrian city of Madaya, posting screenshots on Twitter.
Fivek is listed on LinkedIn as a Public Information Officer with the IOM, which is not a part of the United Nations but works closely with it, currently working on supporting Syrian refugees resettling in Canada.
The account Crabapple said was run by Fivek operated under the name Emma Quangel with the handle @EMQuangel. The author posted multiple tweets on the Syrian crisis and other issues related to the Middle East.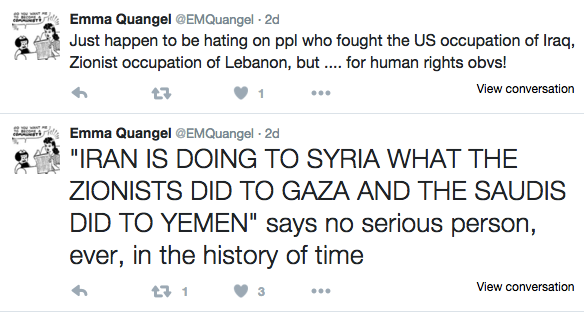 The account, which has since been deleted, voiced support for Hezbollah — an armed group that acts a proxy for Iran — as well as for the Syrian government.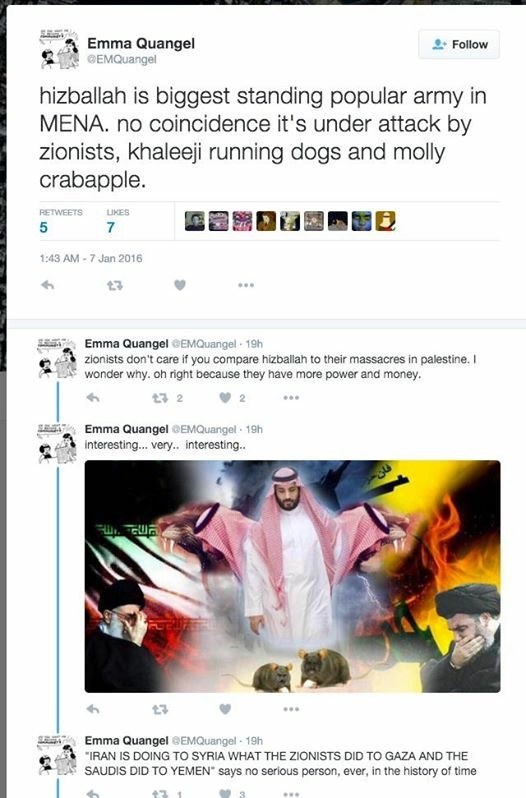 The account also retweeted a long stream of tweets denying the starvation of civilians in Madaya.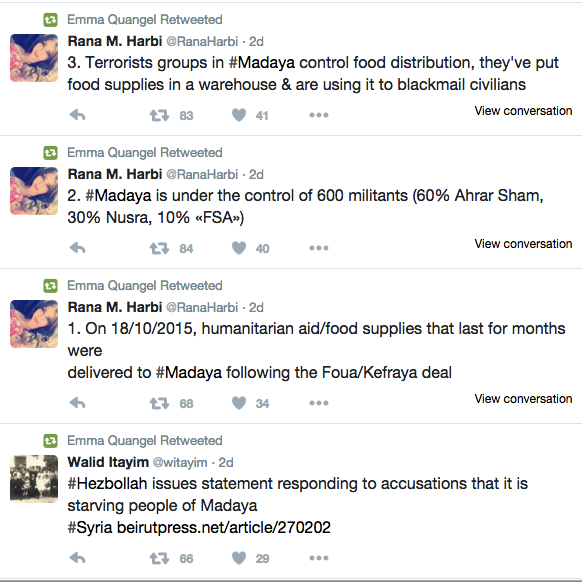 Emma Quangel also ran a site known as Manyfesto, which has also since been taken down, that described itself as a "blog about neoliberalism, imperialism, and the atomization of society."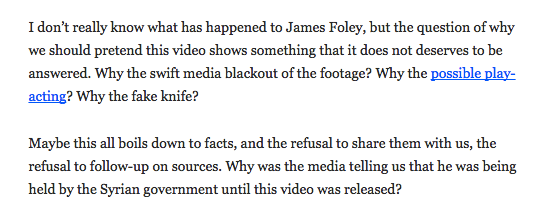 The blog was connected to the @M_anyfesto account and at one point hosted a tweet that linked to the LinkedIn of Taryn Fivek.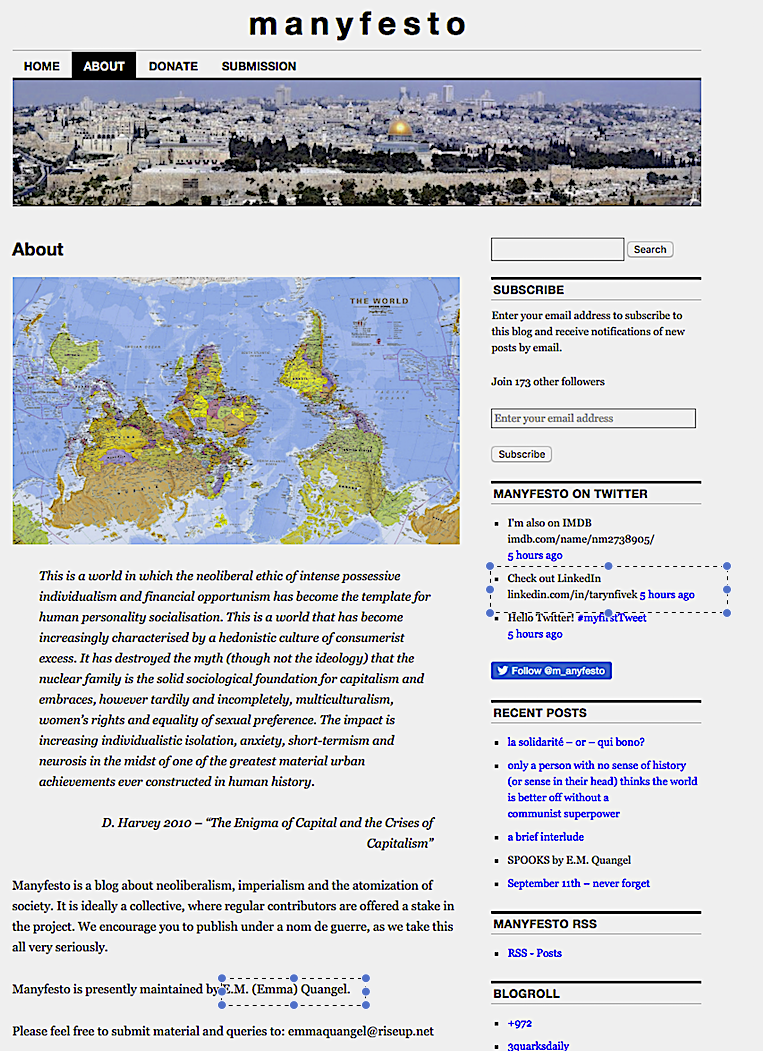 BuzzFeed News has reached out to Fivek for comment on the website and Twitter account and will update this story if she responds.