Okay, 2016, you've outdone yourself. Because for all the weirdness in the world, it's hard to top what's going on in the presidential scandal engulfing South Korea right now.
THIS SCANDAL HAS EVERYTHING:
To really get at the situation, you have to go back to the 1970s when Park Chung-hee was the head of the military junta running South Korea.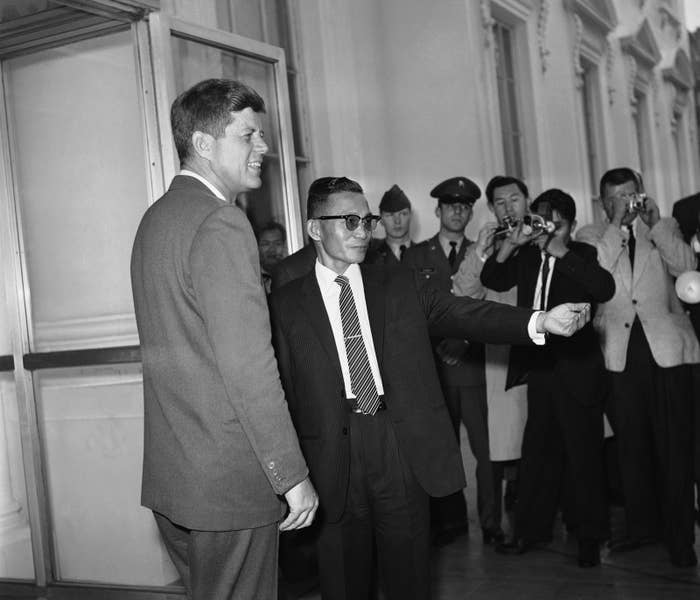 While Park was in charge, he got pretty close with a man named Choi Tae-min, who was the head of something called the Eternal Life Church. (He called himself a "Future Buddha" to give you a sense of how legit it was.)
Fast-forward to 2013: Park Geun-hye has stepped out of her father's shadow and been elected president of South Korea. All things considered she was pretty popular at the time.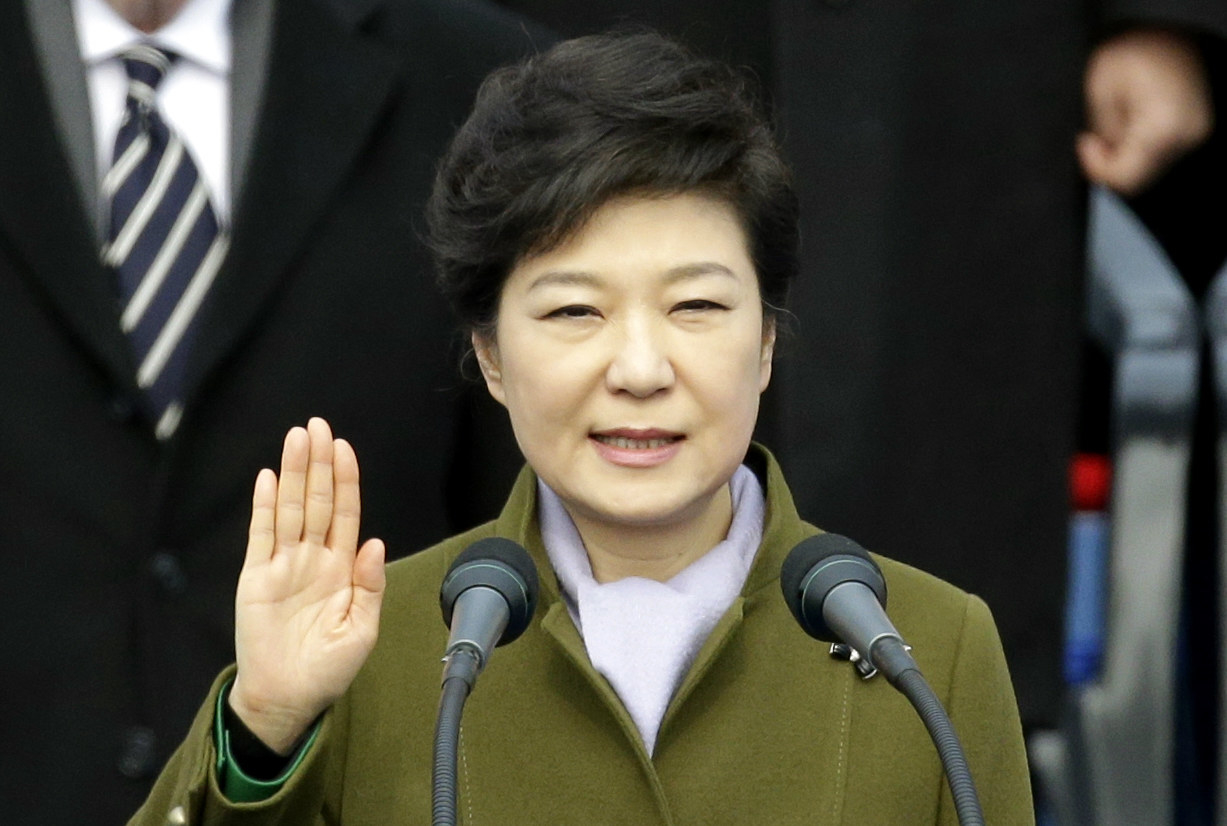 But little did the people of South Korea know that Choi's daughter — Choi Soon-sil — was secretly advising Park all along.
As it turns out, she kept Choi on as a confidante, letting her edit several important speeches, including one that laid out Park's plan for eventual reunification with North Korea.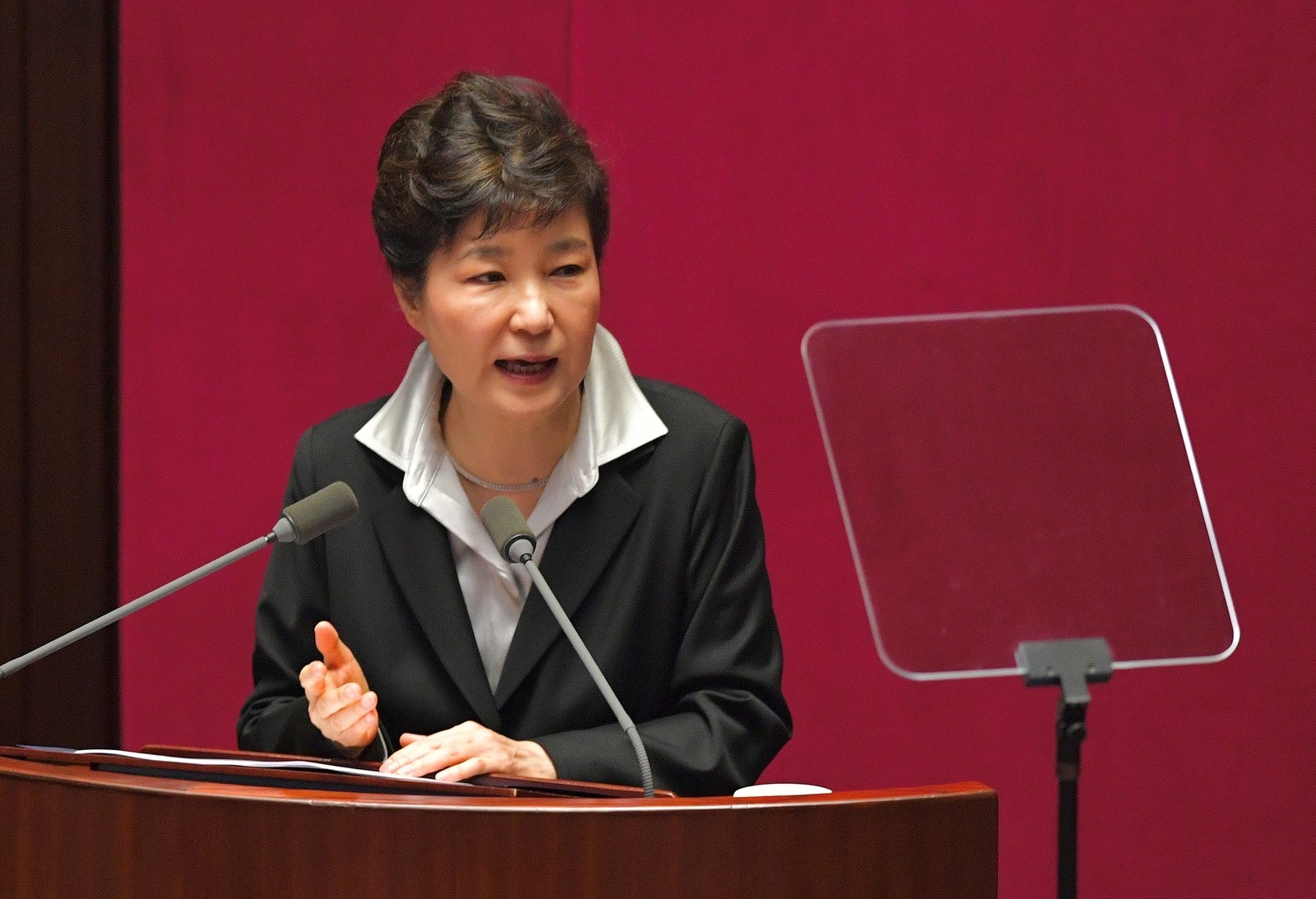 In recent weeks, opposition lawmakers have also begun to slam Park — who has about a year left in her term — for her connection to Choi and Choi's use of those ties to enrich herself.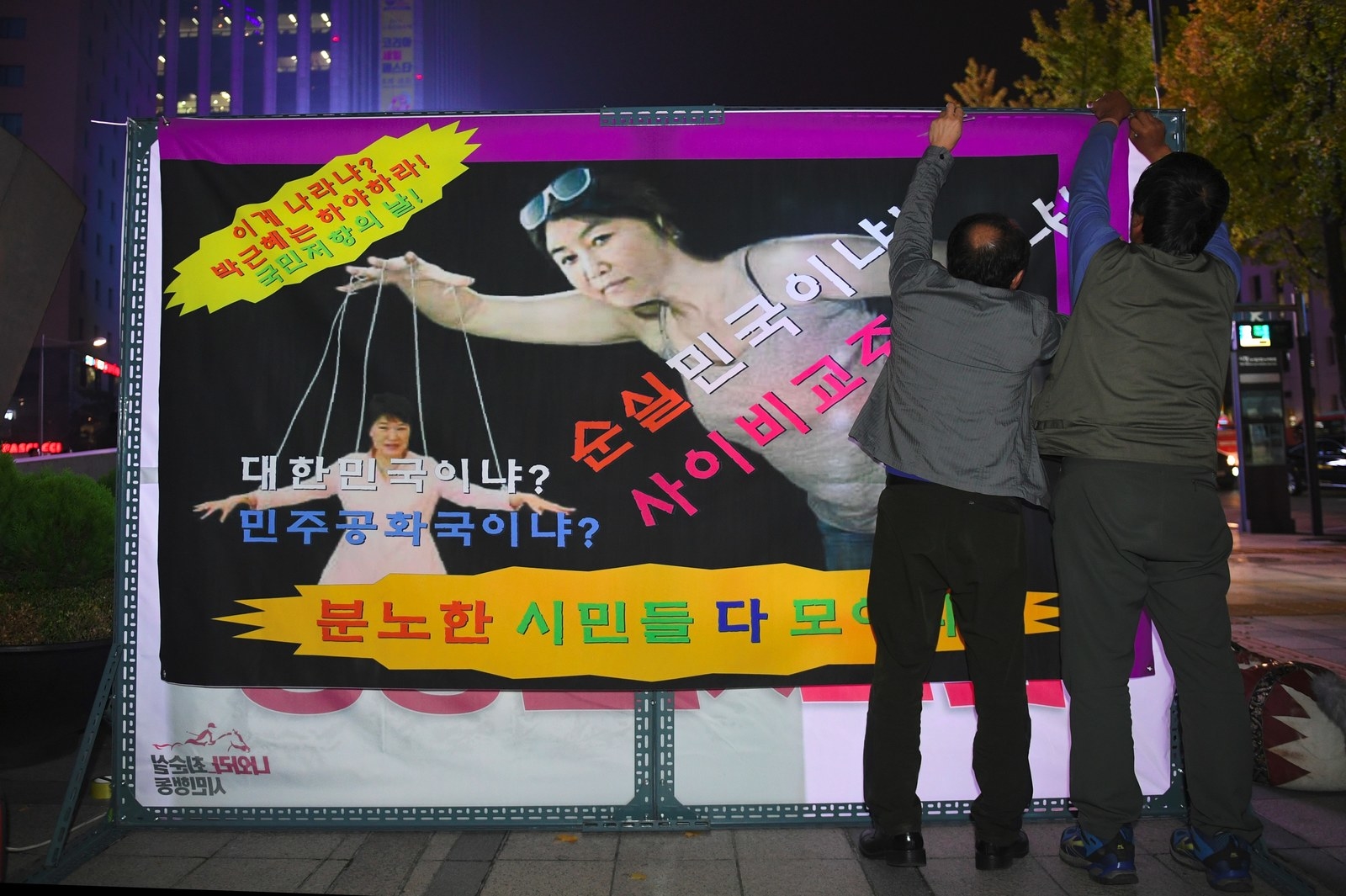 Some of that money was allegedly siphoned off from the foundations to pay for Choi's daughter — Chung Yoo-ra — to get equestrian training.
Oh, and Choi is also accused of forming a cabal of unofficial advisers to Park dubbed "the Eight Fairies" because sure, why not bring in something so clearly misogynistic into this?
Last Tuesday, Park offered a public apology to the nation for letting Choi edit several of the speeches she's delivered while in office — but avoiding the corruption charges.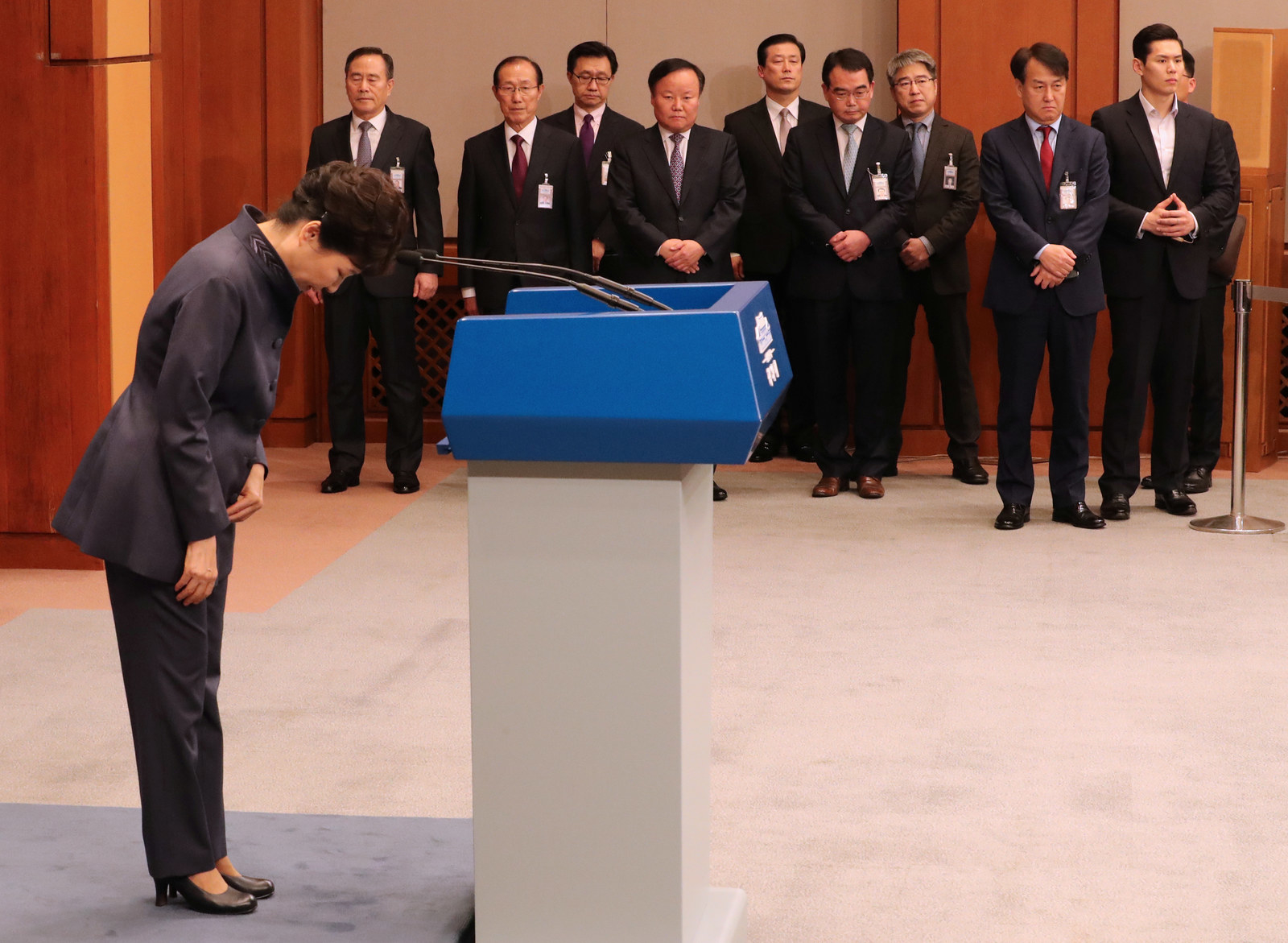 So on Saturday, she fired 10 of her closest aides — including her chief of staff, but sparing her national security advisers — in an effort to tamp down on the outrage.
Neither the on-air apology nor the firings stopped thousands of people from taking to the streets on Saturday, demanding that Park resign over the scandal.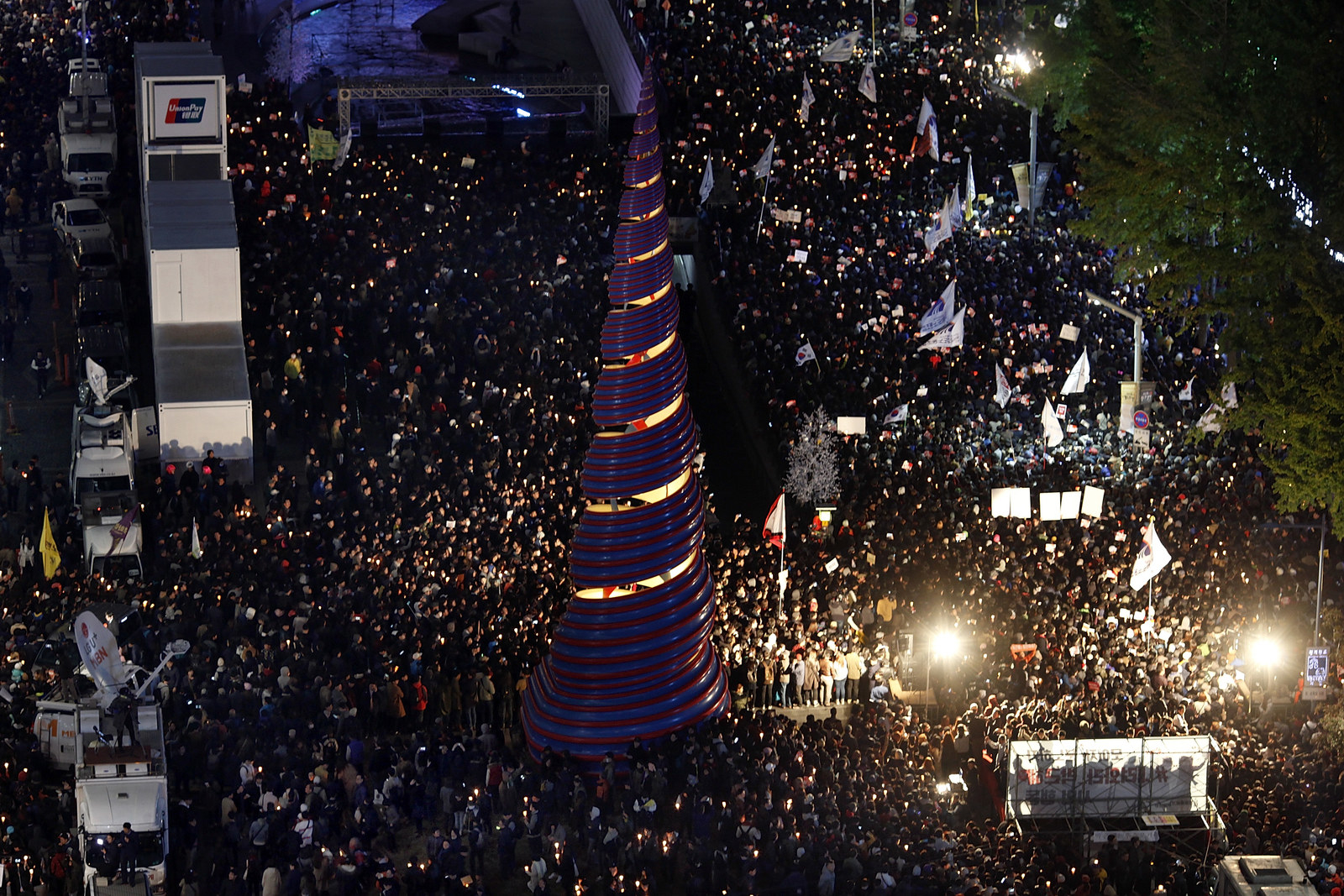 Then things got even more insane when Choi finally turned herself over to prosecutors on Monday. "Please forgive me," she called out to reporters gathered around her. "I've committed wrongs for which I deserve to die."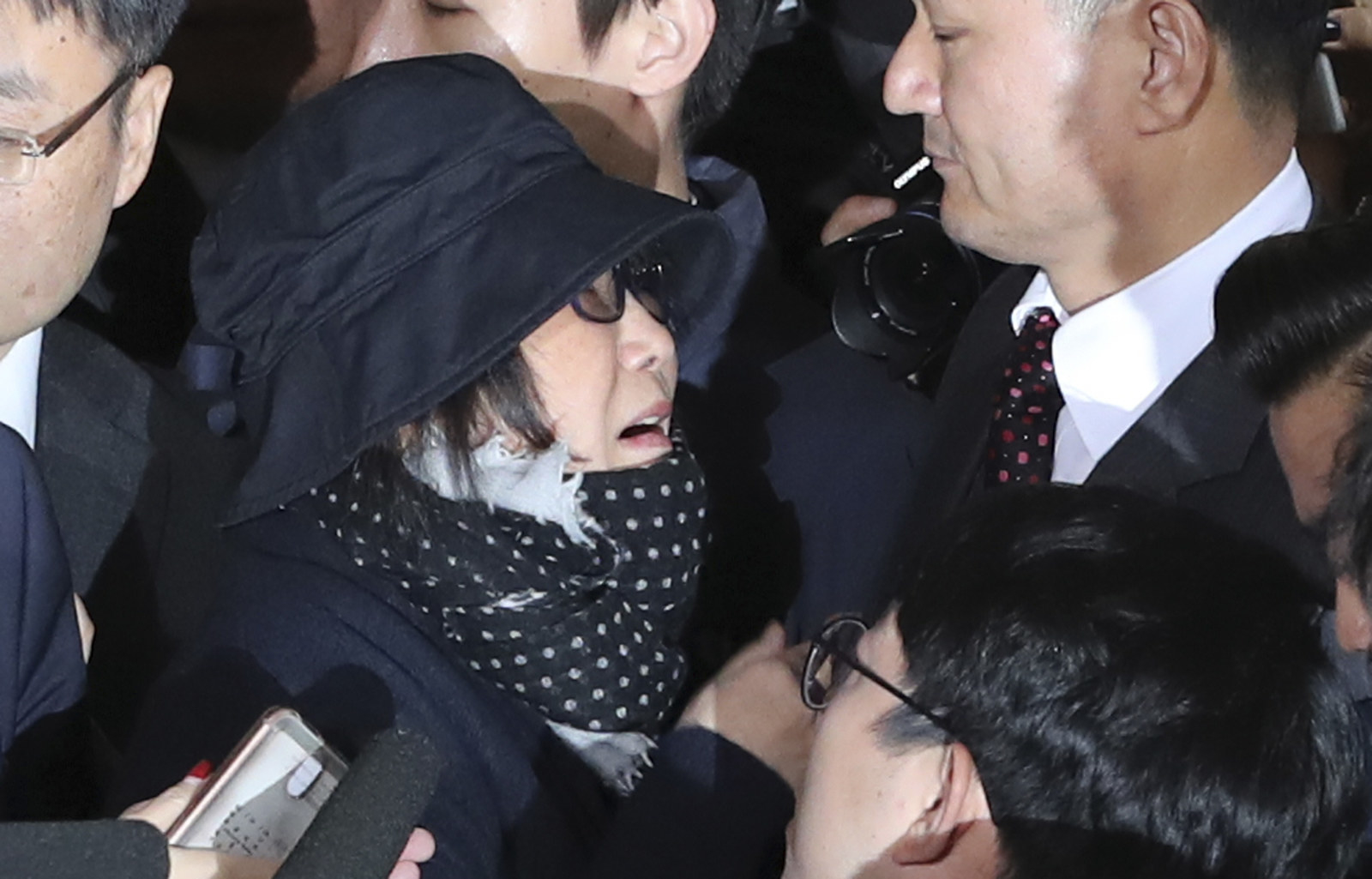 And if that wasn't enough, on Tuesday a guy RAMMED AN EXCAVATOR through the gates of the prosecutor office on a mission from a rural South Korean town to kill Choi.
Park's approval numbers have plummeted over the last few weeks, so this may well bring her down. In the meantime, we're just going to have to wait to see how many more levels of strange this scandal will have.