A New Campaign Turns Tehran Into One Big Art Gallery
All of the Iranian capital's 1,500 billboards now depict famous foreign and local artists' works, part of a campaign to get more Iranians to museums.
Something is a little different in Tehran as of Thursday. In the Iranian capital, these sorts of signs — which is what many would expect to see — weren't what most Iranians found themselves looking at.
Rather than selling goods or promoting "Death to America," the city's billboards instead all now depict works of art.
In all 1,500 billboards in the Iranian capital, owned and operated by the city, have been transformed into canvases displaying local and foreign artists' works.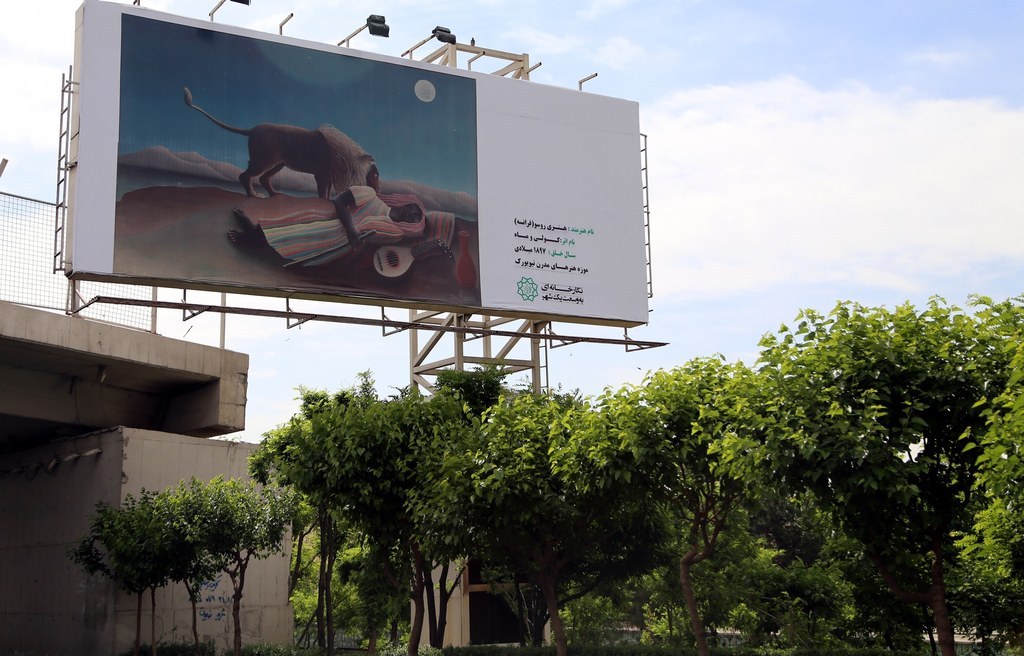 It's all part of a campaign called "A Gallery As Big As a Town," supported by Tehran's mayor, Mohammad Baqer Ghalibaf, who "loves art, especially in recent years he has developed a deep love for artistic works," one official told the New York Times.
So far Tehran's residents seem to be enjoying the change in view. "My usual morning route has become a big adventure for me," one cab driver told the Times. "Now, in my taxi we discuss paintings and artworks."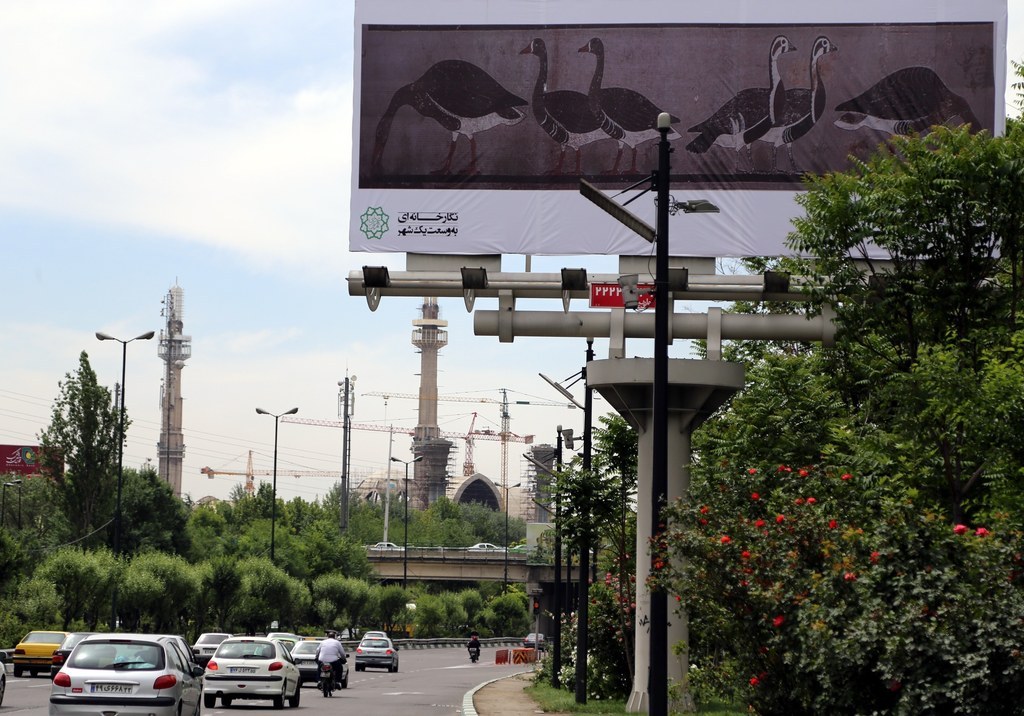 Among the works that are now on display include Munch's "The Scream," Hokusai's "The Great Wave," and Magritte's "The Son of Man," along with works from local artists.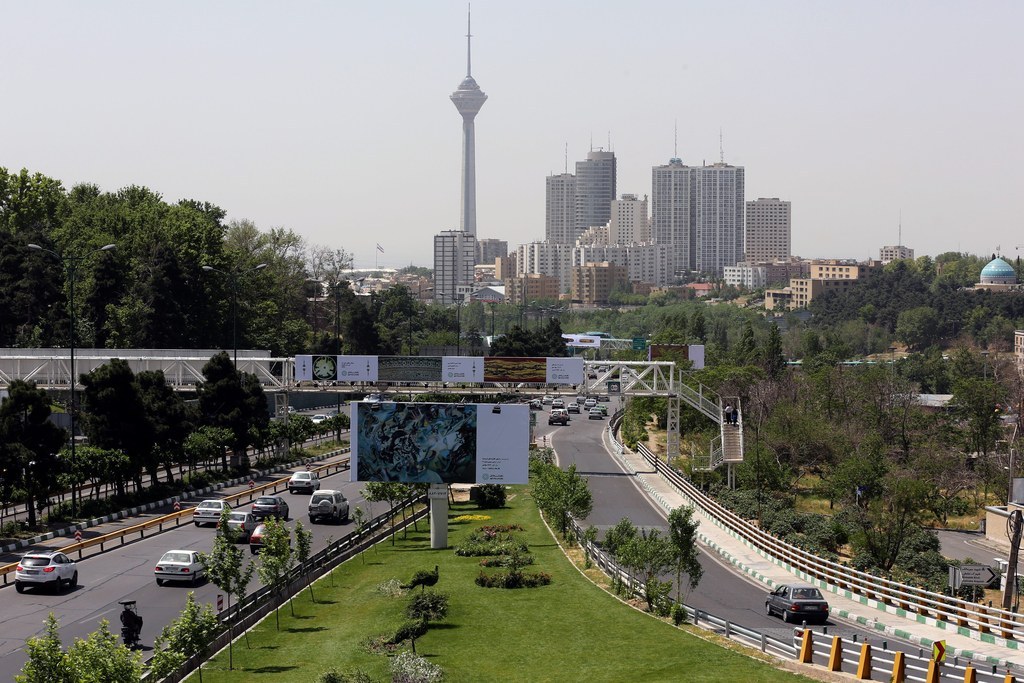 "We were free in choosing the works but there was a general guideline. We wanted both Iranian and world art pieces and finally some 70% of the billboards are from Iran and the rest from the outside world," the project's head told the Guardian.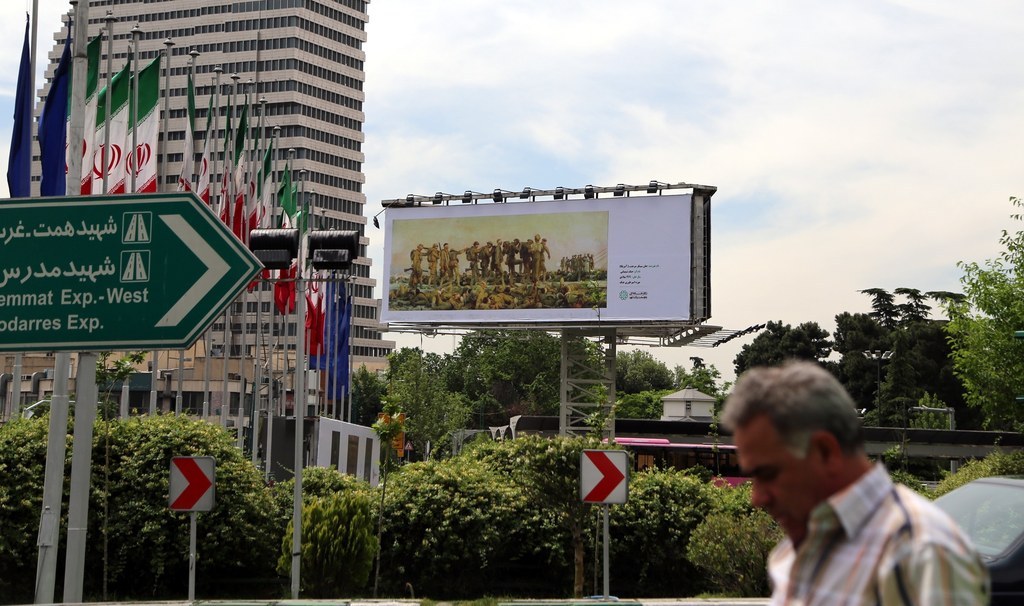 But despite this campaign's desire to inspire a love of the arts, being an artist in Iran is still less than rewarding at times. All galleries must be pre-approved by the government before opening to the public. Even then, you can still be shut down.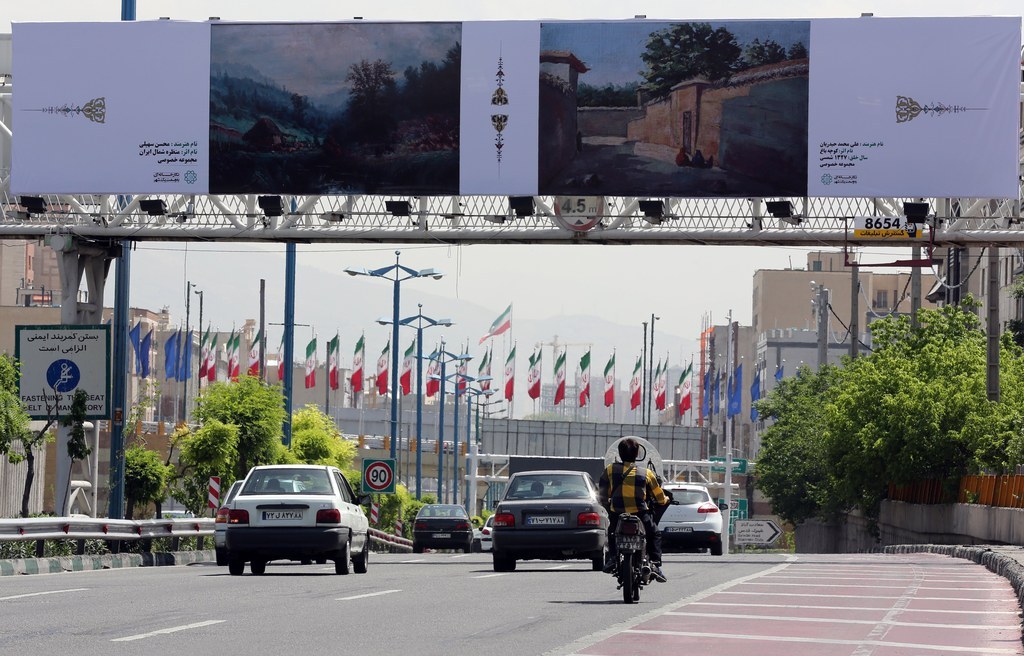 As the Guardian points out: "A prominent Iranian art journal recently asked 100 art experts to name Iran's top artists. Eight out of ten selected are exiled."