This is Gollum, the sometimes ally, sometimes pitiable figure, sometimes outright creep in the Lord of the Rings books and movies.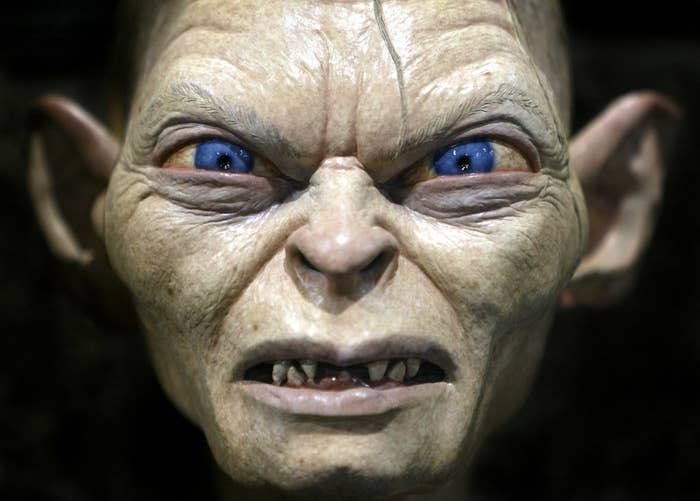 This, on the other hand, is President Recep Tayyip Erdogan of Turkey.
Now, some people believe that Gollum is the true hero of The Lord of the Rings: Frodo was about to keep the One Ring for himself and all would have been lost if Gollum hadn't bitten it from Frodo's finger and fallen into Mount Doom's lava.
But ~some people~ don't quite adhere to that view and see Gollum in a different light. And that's exactly the issue currently being debated in a Turkish court.
Dr. Bilgin Ciftci, a physician in Aydin province of Turkey, posted this meme, showing Erdogan looking an awful lot like Gollum, to his personal Facebook. He was fired from his hospital and subsequently arrested for "insulting a public official."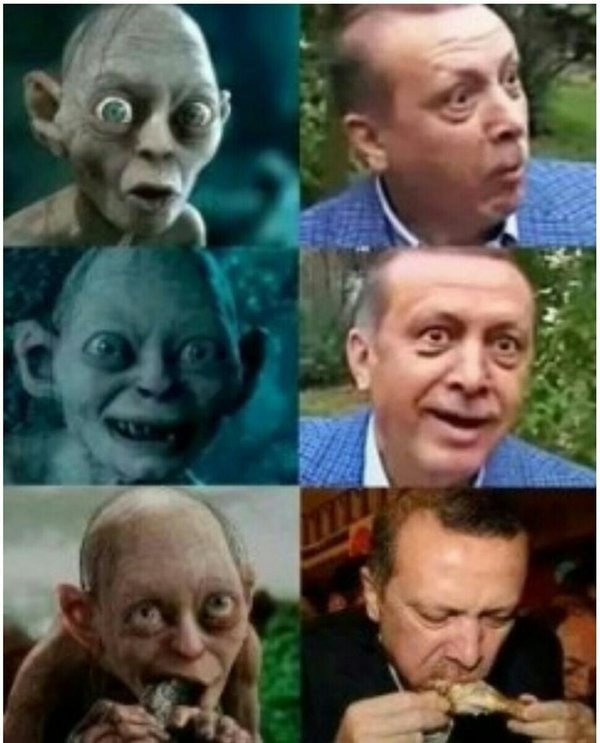 But it turns out, according to Today's Zaman, literally nobody involved in this case has actually seen any of the movies.
Like, at all.
The chief judge gave the decision after Hicran Danışman, a lawyer representing Çiftçi, asked him whether or not he had seen the movie series "The Lord of the Rings." Saying that he had seen only seen parts of them, the chief judge postponed the hearing until Feb. 13, 2016. Danışman stated in a previous hearing that neither the prosecutor nor the chief judge had seen the movies, even though the character of Gollum was at the center of the case.
And so the court is bringing in some ~experts~.
Figuring out whether Gollum is an insult, according to the Dogan News Service, will involve bringing in "two academics, two psychologists or behavioral scientists, and an expert working on cinema-television pieces."
So we're looking forward to seeing what they have to say in February.