People gathered at a small vegan café in the Georgian capital of Tbilisi on Sunday hoping to enjoy a screening of the cartoon series Rick and Morty in peace. Instead, they found themselves facing down nationalists who objected strongly to their vibe.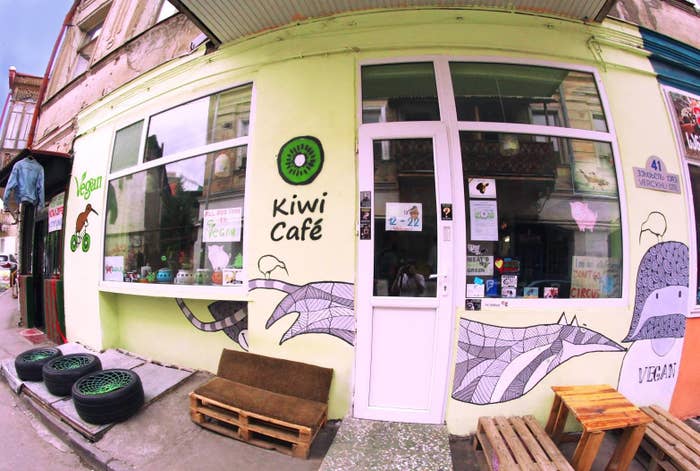 The café, which relayed the full story on Monday in a lengthy Facebook post, claimed that several men disrupted the viewing — pulling out all the stops, including meat and cigarettes.
A scuffle soon broke out, the post continued, as employees began trying to push the intruders out the door. The fight continued into the street, where, the post read, one of the attackers brandished a knife. Soroush Negahdari, a de-facto manager at the Kiwi Café, told BuzzFeed News on Tuesday that no patrons were hurt though several employees had minor injuries. He also provided these exclusive screenshots from a video of the incident: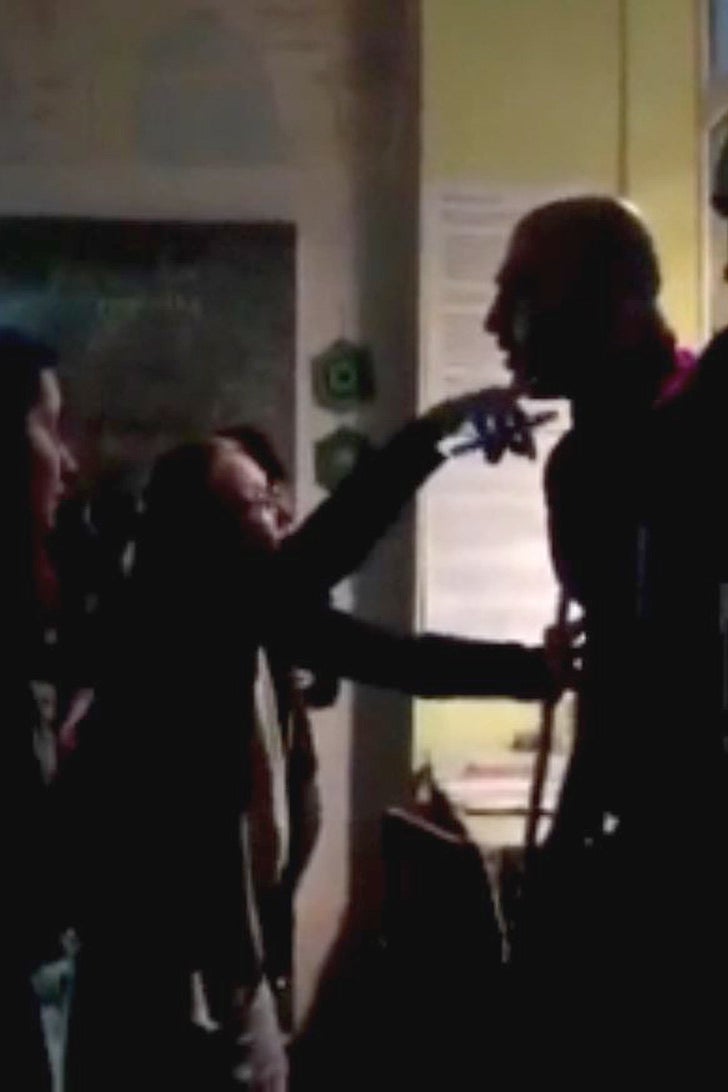 Negahdari told BuzzFeed News in a Skype call that the whole thing happened so quickly that nobody present thought to take photographs. He said a friend had, however, shot a short video and sent him screenshots showing patrons confronting the disruptors. He also said that a neighbor of the café had security cameras that should have caught the altercation, but told police that footage had been erased.
Though initial reports had employees blaming Georgian nationalist group Georgian Power for the confrontation, the group denied any involvement in a statement posted to Facebook.
Negahdari said he agreed that no official members of Georgian Power were present that night. He told BuzzFeed News he believed they were instead members of another nationalist group called the "Bergmann Group."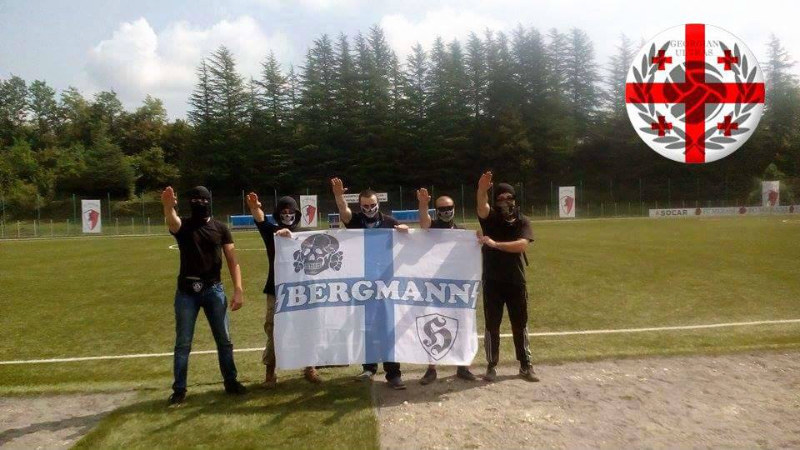 The Tbilisi police are investigating the incident, according to local media reports, but the café managers seem less than impressed with the officers' conduct during their initial visit on Sunday.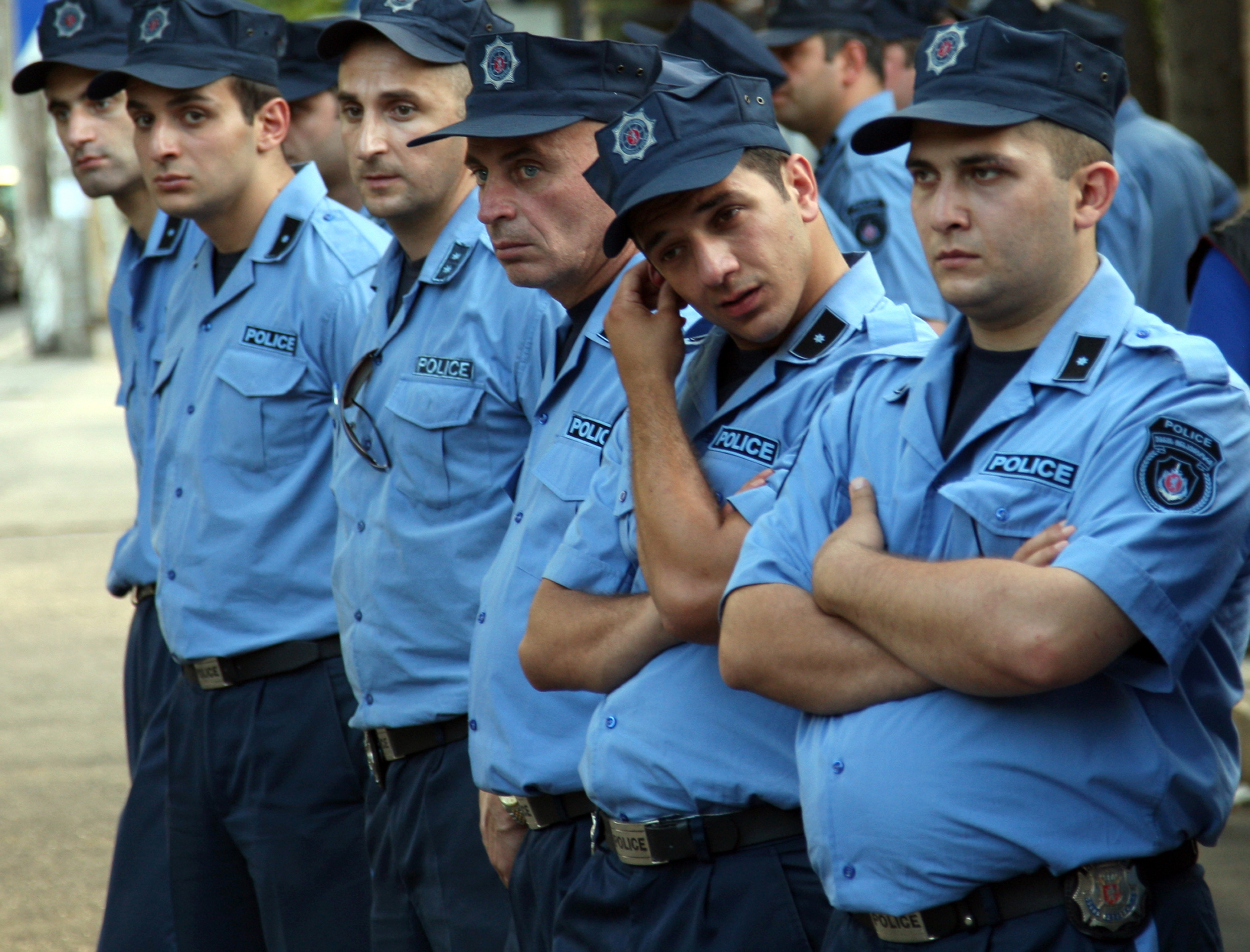 Kiwi Café, which operates as a co-op with no real owner per se, posted a fundraising request for help during "these trying times."