Meet The Londoners Asking Scotland To Reject Independence
BuzzFeed News asked these anti-independence demonstrators in Trafalgar Square why they are saying "naw" to this week's Scottish independence referendum.
Anti-Scottish-independence campaigners held a rally on Monday evening in London's Trafalgar Square, with thousands of people gathering to express their hope that the United Kingdom would remain United.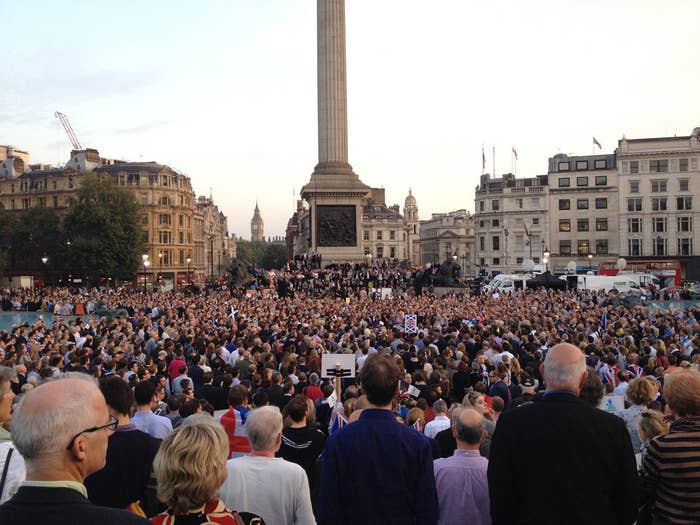 BuzzFeed News spoke to many of the rally's attendees, who ranged from Scottish to English and all other kinds of British.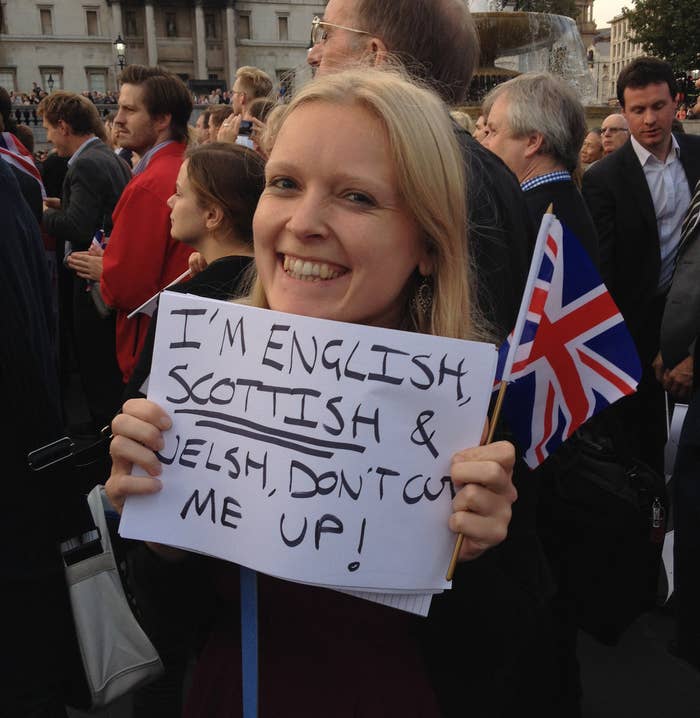 The crowd included many Scottish people currently living and working in London. While some were registered to vote in Thursday's referendum, many are not able to take part.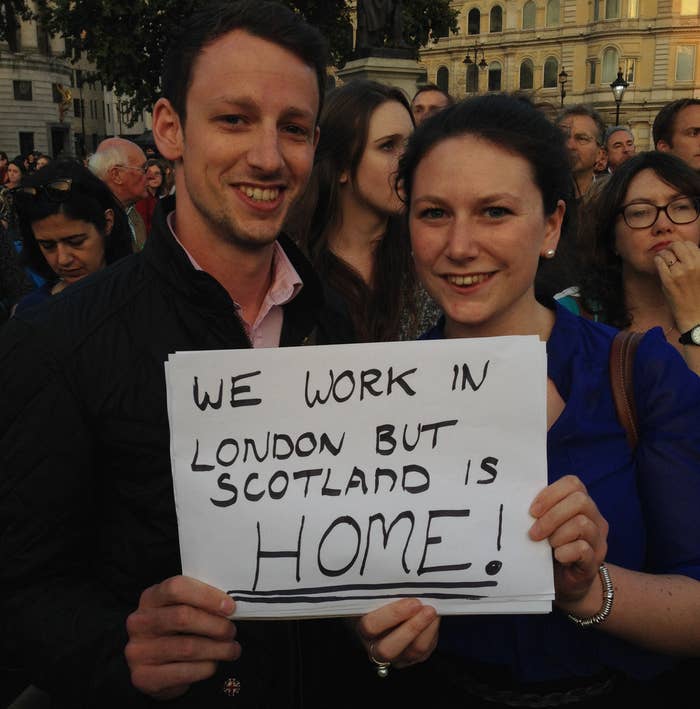 Many Scottish residents of London who took part in the rally thought it was not fair that they were not able to vote in the referendum.
"I'm very pissed off about not being allowed to vote," said one young Scottish woman, who works in PR and, in the spirit of PR, did not want to give her name. "And that's me being polite about it."
Another anonymous Scot agreed, saying the referendum was "the first bit of democracy I've heard of where I don't get to vote".
Tom Gillingham, 25, is Scottish but works in London. He told BuzzFeed News: "I shouldn't have to 'suffer' being a Scotland fan in sport and not get to vote."
He then added the quotation marks around "suffer" in my notes, because he also works in PR.
These Scottish lads think London is very much a part of "their" country.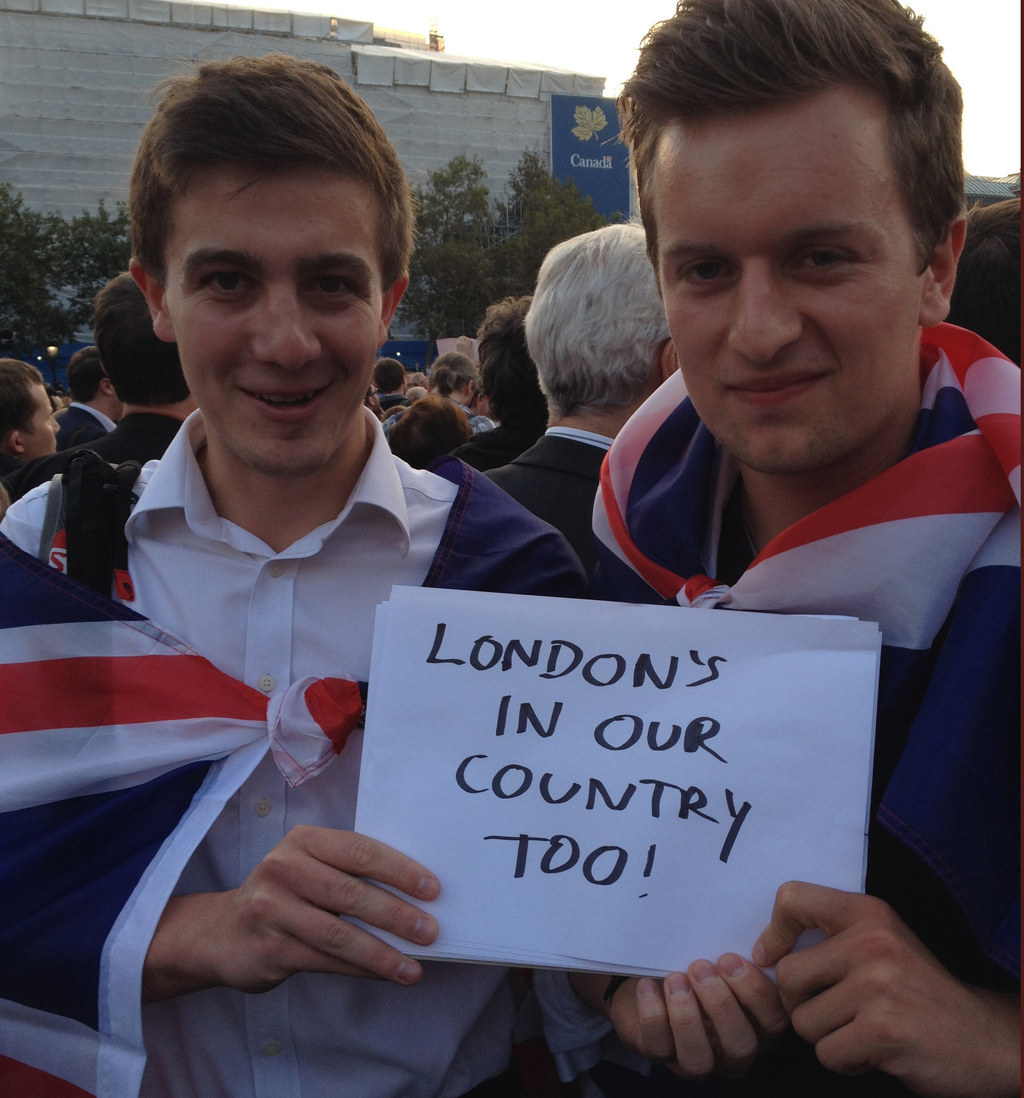 So do these Scottish lasses.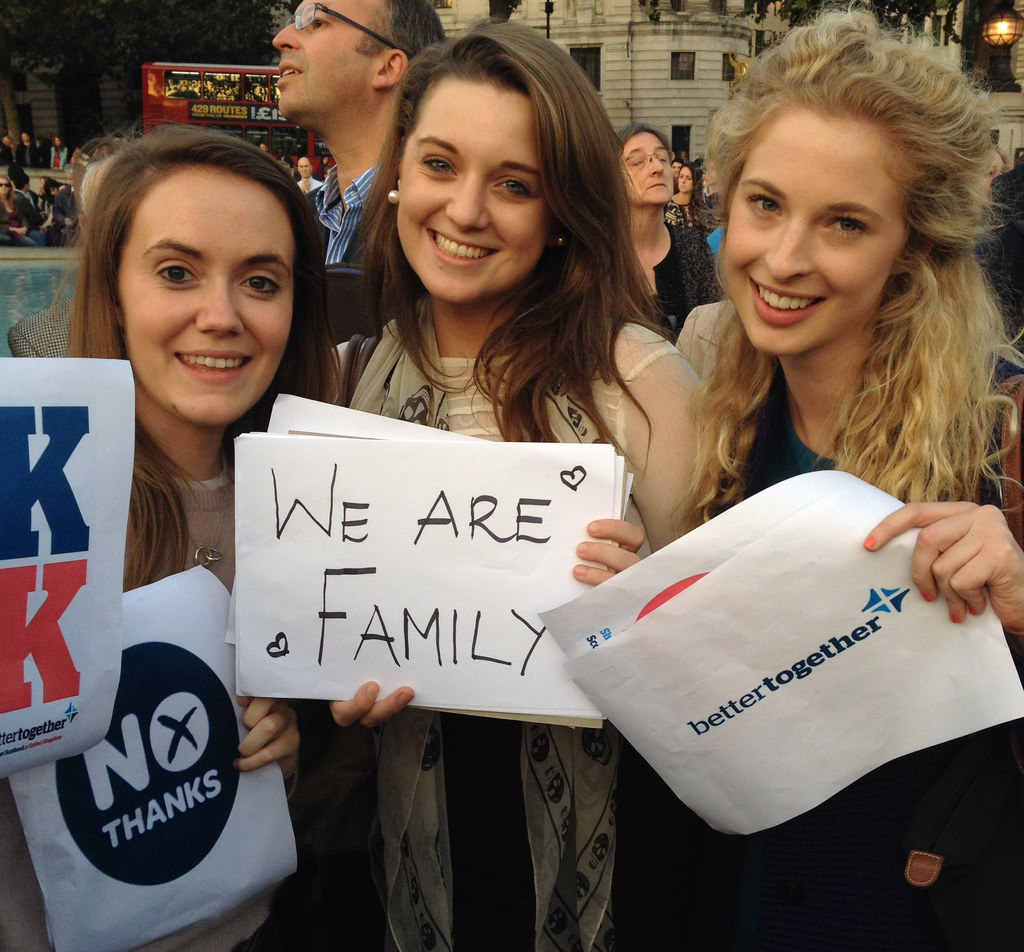 This Englishman was concerned about the future of haggis in Britain.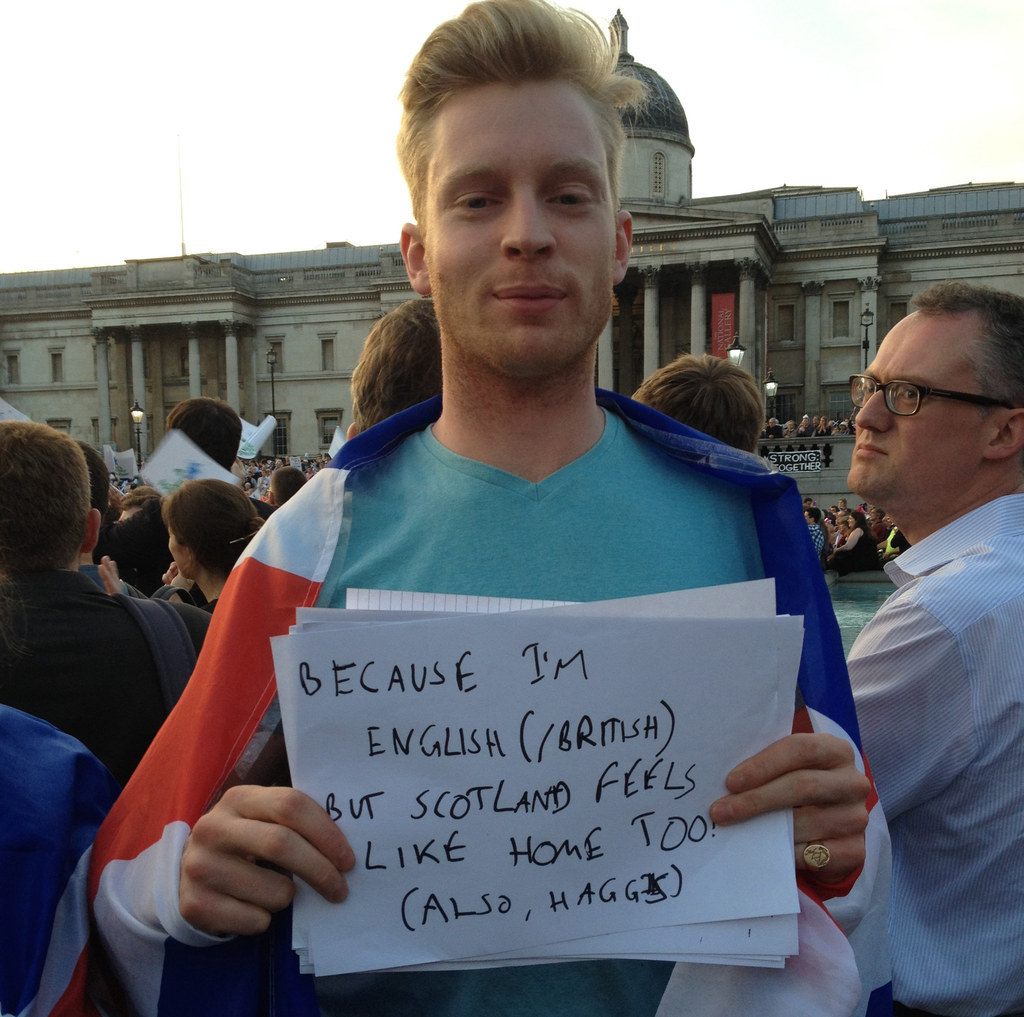 Caroline Booth is Scottish but is living "temporarily" with her family in London.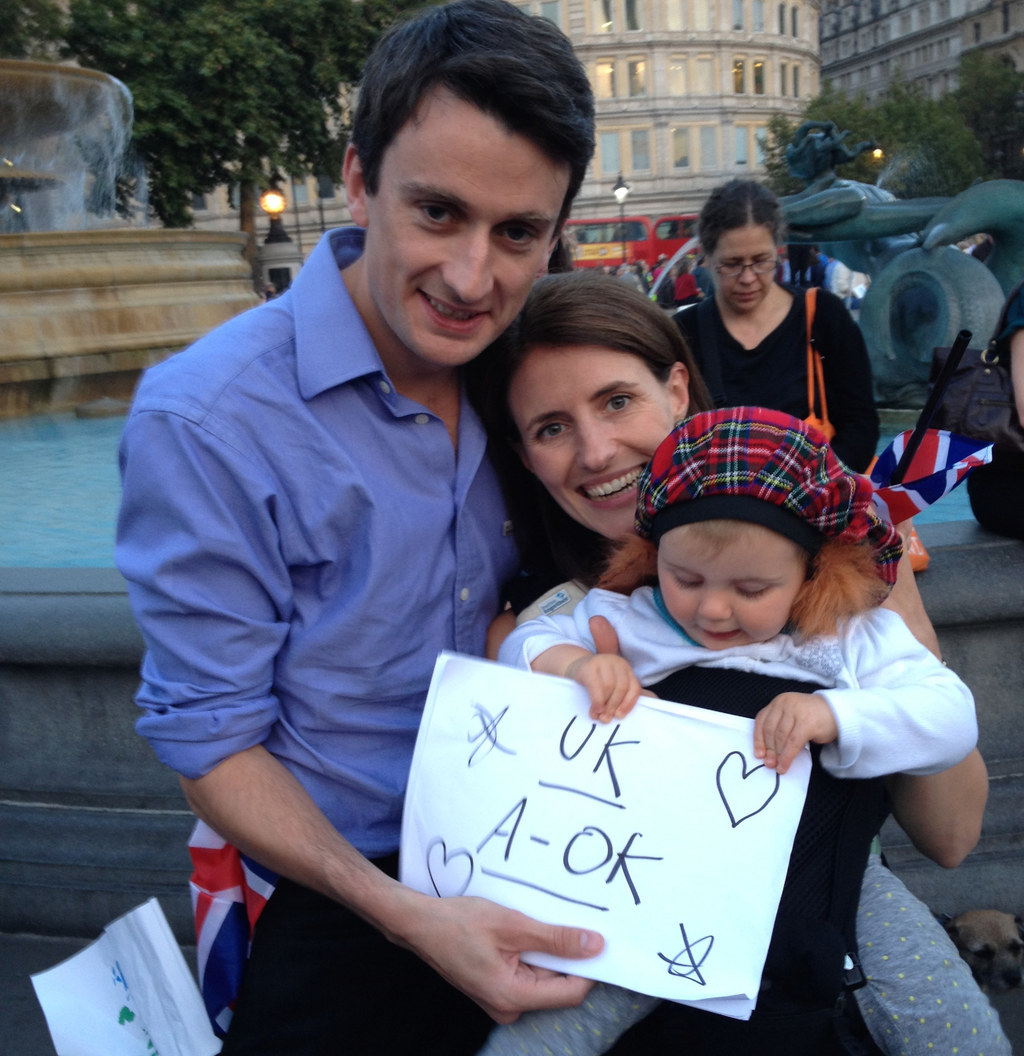 This Canadian man remarked at the civility of the crowd. "In Canada we would be much more rowdy," he said, surprisingly. "In Canada, they'd say 'fuck off'. And they'd probably punch you in the States."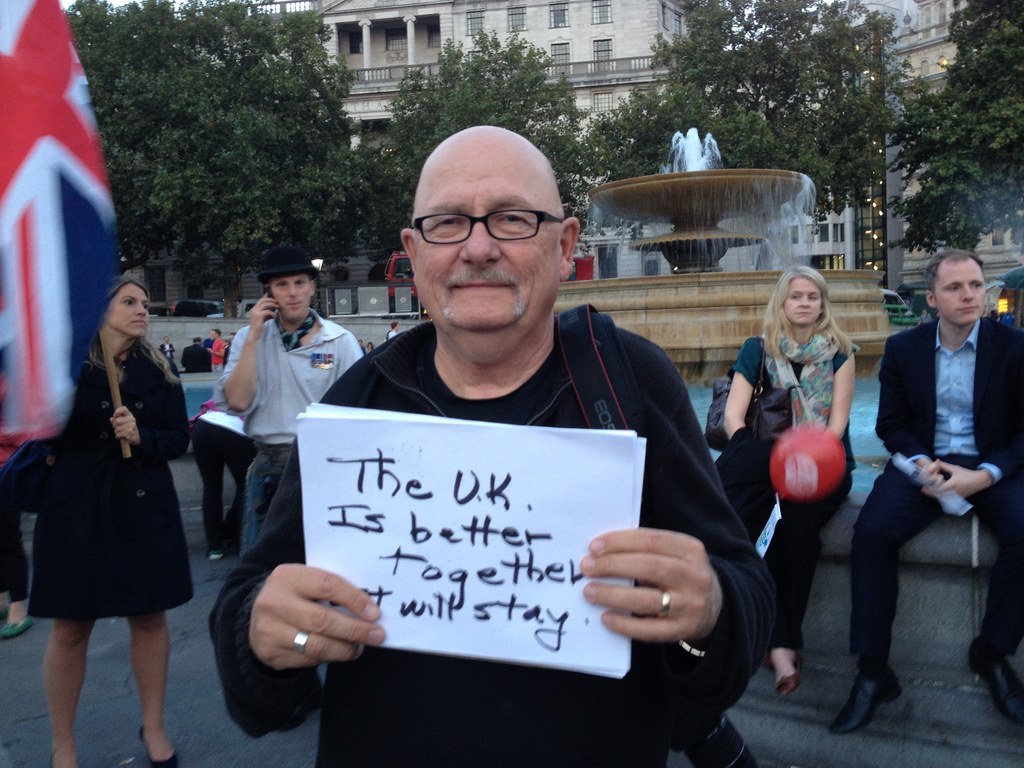 This Belgian couple came to the rally because they're worried about separatist movements in their own country.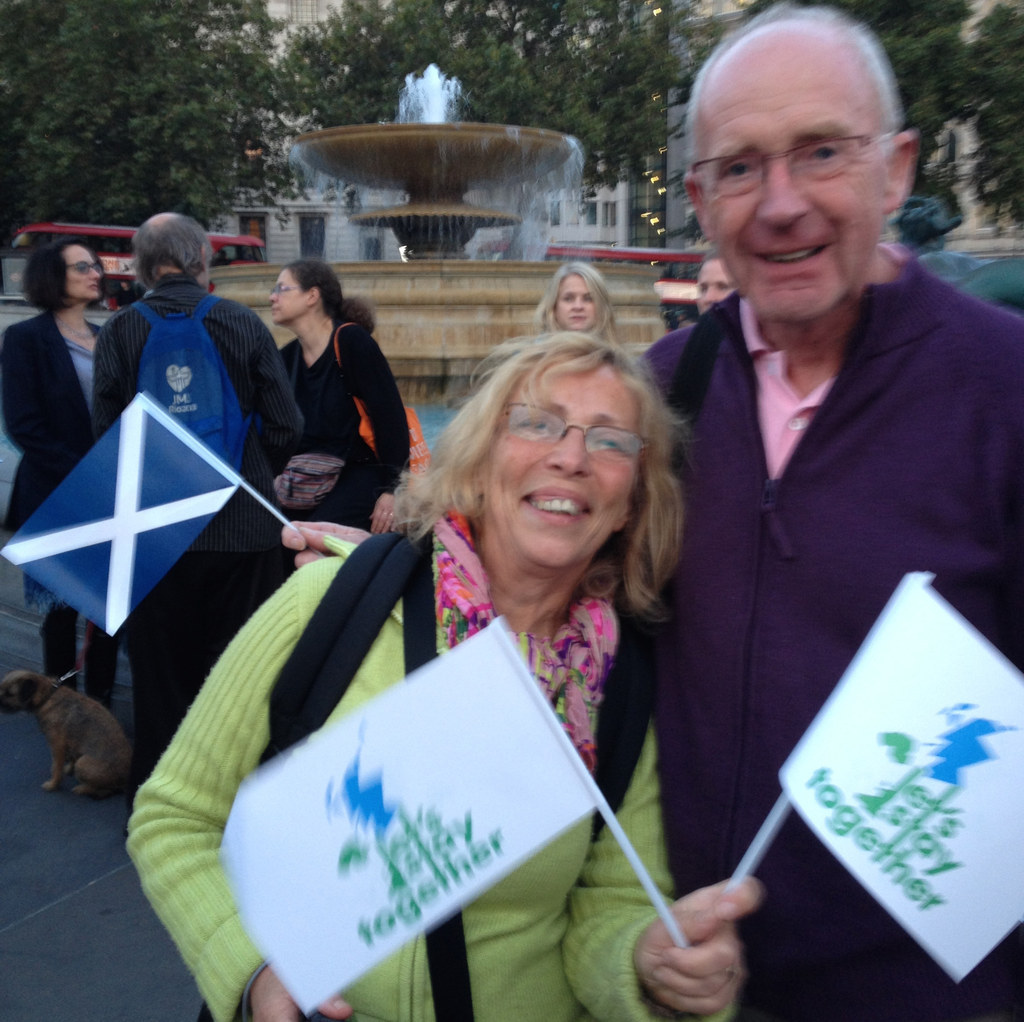 Another Scottish woman shared her sentiments.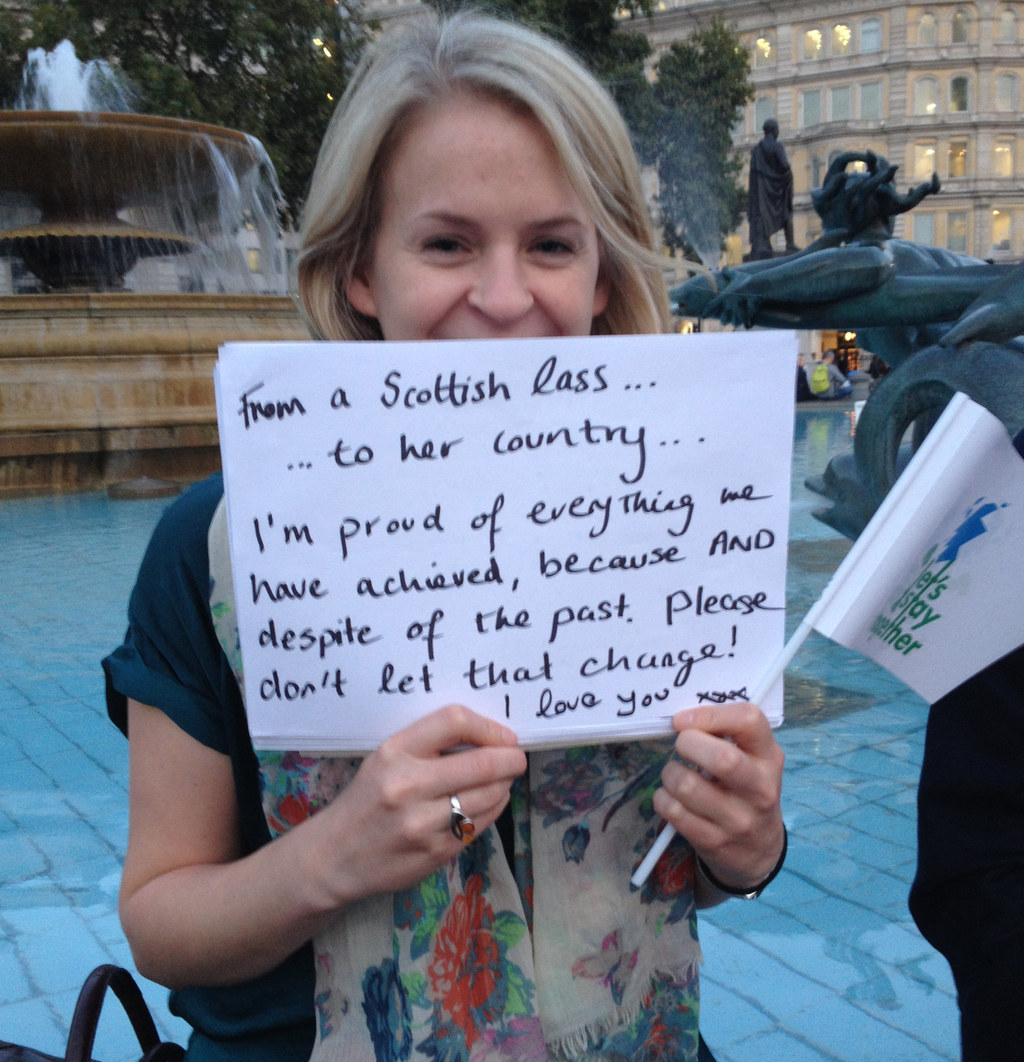 Meanwhile, her partner wrote a message that he worried was "more militant".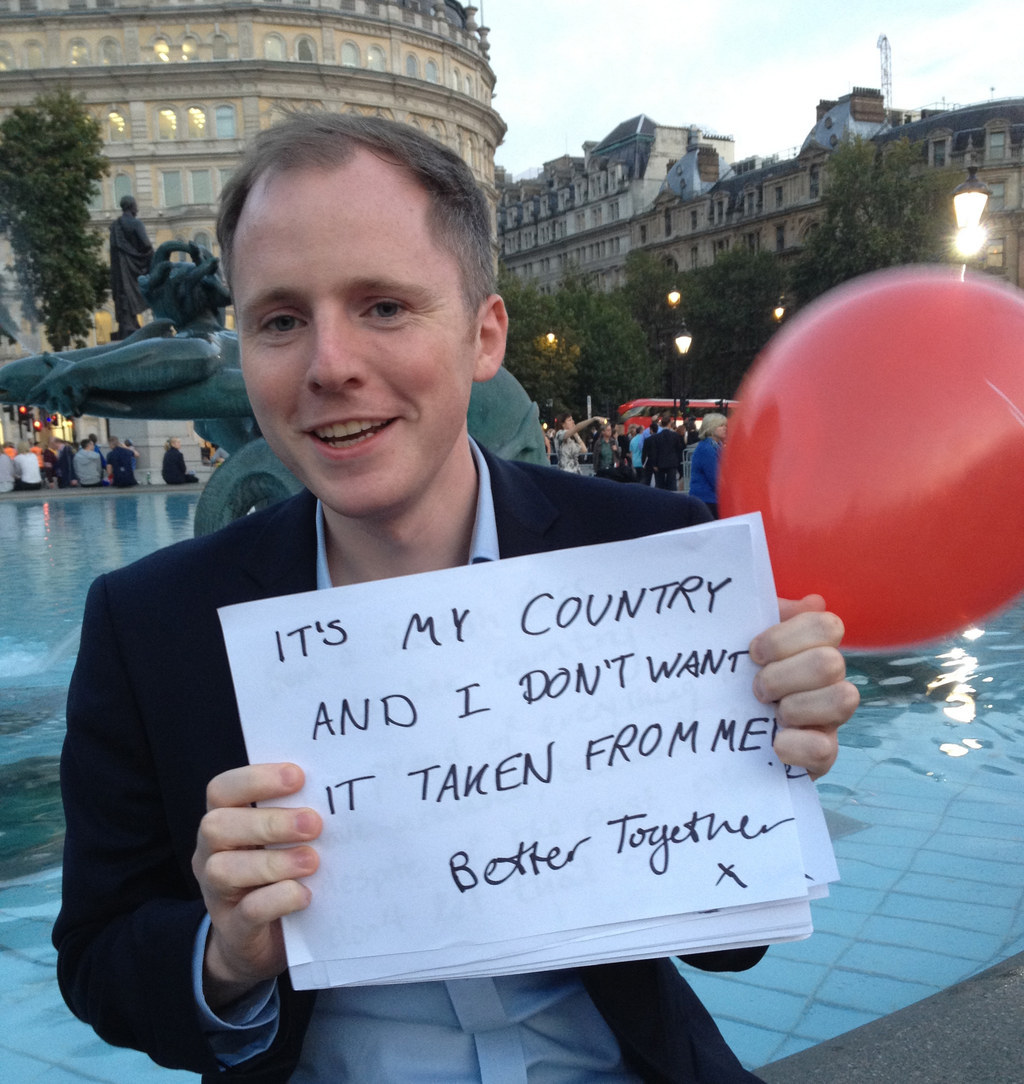 These Scottish women don't trust the leaders of the Yes camp at all.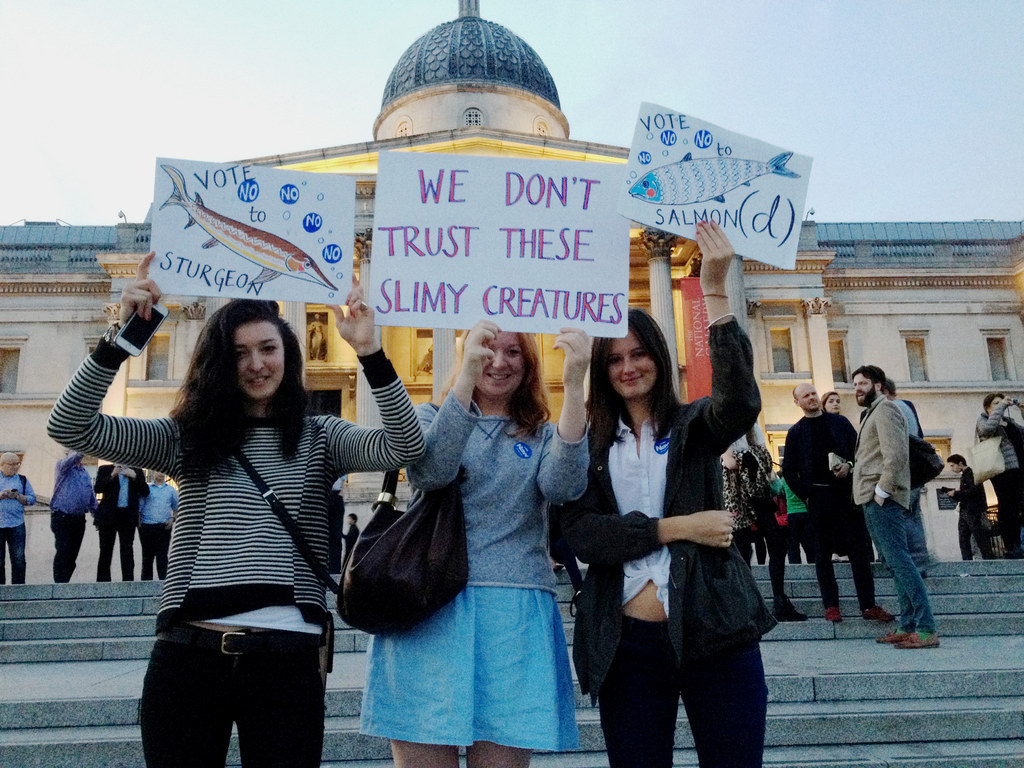 Then he took this selfie of us taking a photo of him taking a selfie of us taking a photo of him taking a selfie of us, forever.