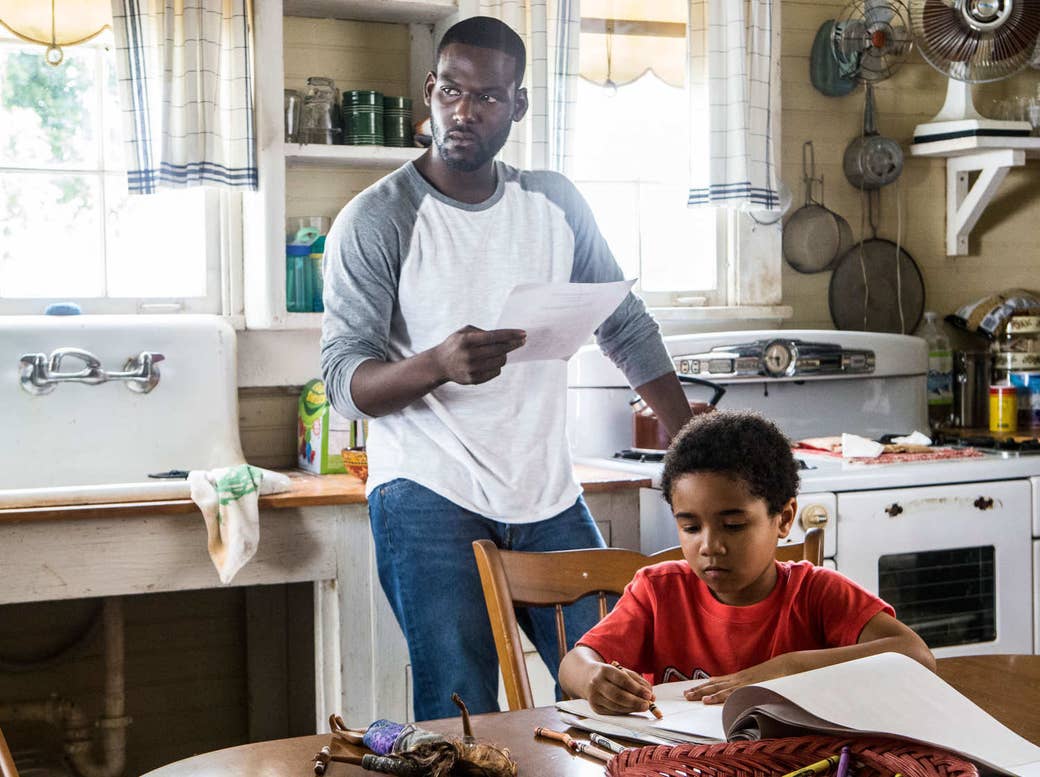 The youngest of the three Bordelon children on Ava DuVernay's Queen Sugar, Ralph Angel, played by Kofi Siriboe, just wants to take care of his son, but he keeps hitting walls. When the children inherit their family's Louisiana sugar cane farm after their father Ernest's death, his sisters don't trust him to manage it. When he wants to sign his son Blue's permission slip for a field trip to the zoo, Blue's teacher informs him his signature isn't effective authorization because his aunt, Violet, is Blue's legal guardian. "When do I get out, Aunt Vi?" the formerly incarcerated father asks later with tears in his eyes. "I did my time. When am I done?"
Queen Sugar, which airs on Oprah's OWN network and is produced by DuVernay, follows the Bordelon family first introduced in Natalie Baszile's novel of the same name. The three bereaved children convene in New Orleans to make sense of their new lives and land. Charley (Dawn-Lyen Gardner), Nova (Rutina Wesley), and Ralph Angel disagree on keeping the farm and running it themselves at first, but Ralph Angel's commitment to his father's wishes and insistence that he will put in the work himself win over his sisters.
As the show progresses, Ralph Angel proves himself to be dedicated, if also a bit temperamental. He works hard to ensure the land will be cultivated, even when his sisters seem more inclined to give up. Still, Ralph Angel cannot succeed. He is haunted by the effects, material and emotional, of having previously been incarcerated. Queen Sugar does not reveal the reason for Ralph Angel's jail time, but its impact reverberates throughout his life. He cannot work on managing the farm full-time because he needs to submit a regular pay stub per the conditions of his parole, his aunt Violet (Tina Lifford) is Blue's legal guardian, and the threat of being jailed again looms large every time Ralph Angel's temper flares.
Queen Sugar and13th both offer a uniquely humanizing lens on the criminal justice system.
Ralph Angel's struggles to both re-enter society after being incarcerated and to regain the respect and agency he needs to run the farm according to his late father's wishes are part and parcel of a larger critique DuVernay makes of the criminal justice system. Queen Sugar excels at navigating the most personal effects of the prison-industrial complex, painting a picture of the ways in which incarceration holds people back from fulfilling promises they've made to themselves and to others. In Ralph Angel's case, there is redemption to be found; but for so many others, incarceration is an insurmountable hurdle. DuVernay's empathetic portrait of the Bordelon family, and Ralph Angel's internal conflicts in particular, lays bare the human consequence of an inhumane system.
In tenderly depicted fictional scenes, Queen Sugar grants life to the thesis of DuVernay's Netflix documentary, 13th: that the criminal justice system functions to effectively detain and disenfranchise black people at alarming, disproportionate rates — and the disenfranchisement does not end upon release. DuVernay's documentary incisively analyzes the forces that keep black people in the grips of the prison system. Taken together, the documentary and television series offer an accessible, uniquely humanizing lens on the criminal justice system and its attendant War on Drugs.
Along with Selma, which tells the story of the historic Alabama march for civil rights, the two works showcase a director committed to using her rapidly expanding platform to inspire, inform, and embolden audiences to effect change. Rather than shy away from injustices affecting black Americans in search of more "universal" storylines as her career trajectory exposes her to new viewers, DuVernay actively chooses to spotlight complicated narratives that insist on collective redemption. In the case of her recent documentary 13th, DuVernay's goal is clear: "Viewers should be uncomfortable and walk out of there thinking, 'Fuck, I gotta do something,''' she told the New Republic. But Queen Sugar eases viewers into that realization more gently: First you fall in love with its characters, then you want them safe. DuVernay insists you think about why they're in peril — and how many others are entangled in the same thorns beyond your screen.
13th, which takes its name from the amendment that abolished slavery, opens with a damning, if also widely known, acknowledgement, culled from a speech President Obama gave to the NAACP last July: "the United States is home to 5% of the world's population, but 25% of the world's prisoners." A host of experts on American history, social progress, and legal practices appear onscreen throughout the documentary's 100-minute run, outlining the ways in which incarceration effectively constitutes a "loophole" in the amendment. But perhaps the most consequential sequence in the film is that in which DuVernay makes clear the legislation and political willpower that birthed the modern War on Drugs — and how many Americans have been complicit in its growth in the time since its inception. Speaking with the New Republic, DuVernay acknowledged 13th's didactic ambitions: "the hope is that this documentary is a primer about black liberation theory for people who might not have ever heard of some of these ideas before. There is value to having it all in one place, in the documentary. You start to see connections."
Positing that the law-and-order era of the Nixon years emerged as a direct backlash to civil rights advances made in the '60s, 13th quotes Nixon himself: "America's public enemy number one in the United States is drug abuse. In order to fight and defeat this enemy, it is necessary to wage a new all-out offensive." With his law-and-order rhetoric, Nixon recruited Southern whites, many of them former Democrats, into the Republican party's base by playing on their thinly veiled racist sentiments. The resulting alliance was central to punishing the people Nixon most despised.
Or, as Nixon advisor John Ehrlichman said in a 1994 Harper's magazine interview quoted in the film, "The Nixon campaign in 1968, and the Nixon White House after that, had two enemies: the antiwar left and black people. You understand what I'm saying? We knew we couldn't make it illegal to be either against the war or black...but by getting the public to associate the hippies with marijuana and the blacks with heroin, and then criminalize both heavily, we could disrupt those communities. We could arrest their leaders, raid their homes, break up their meetings, and vilify them night after night on the evening news. Did we know we were lying about the drugs? Of course we did."
On Queen Sugar, a 17-year-old boy named Too Sweet (Isaac White) has been detained in jail indefinitely. Arrested for possessing a small amount of marijuana, he cannot afford to hire a lawyer — and there are no public defenders available to take his case on. After a beating, Too Sweet is taken to the hospital, where Nova, a journalist who senses a story, visits him and stares at his wounds with a catalytic mixture of horror and righteous indignation. As she develops a friendship with him, Nova realizes his circumstances are as unremarkable as they are unfortunate.
She becomes determined to both help him as an individual and to use her platform as a reporter to usher in political changes that will keep other black people out of similar circumstances, especially after speaking with another prisoner carrying out an excessive sentence because he was forced into a plea bargain. Her investment only grows throughout the season, perhaps fueled in part by her regrets about not supporting her brother Ralph Angel during his incarceration. But if the personal is political, then Nova's politics only wreak havoc on her personal life.
Nova's lover, Calvin, a married white police officer, both resents her indignation and doesn't understand it. "You want to take on this whole system with your article?" he asks in the fifth episode. "The whole system all because of one boy who broke the law?"
His words echo the rhetoric Nixon's campaign and presidency imprinted in America's collective understanding of drug crimes: Drug users are criminals who deserve to be punished without mercy. The law is above all. The law is fair.
"This whole system you're talking about, it's built and funded on the backs of black bodies," Nova says before effectively ending their relationship.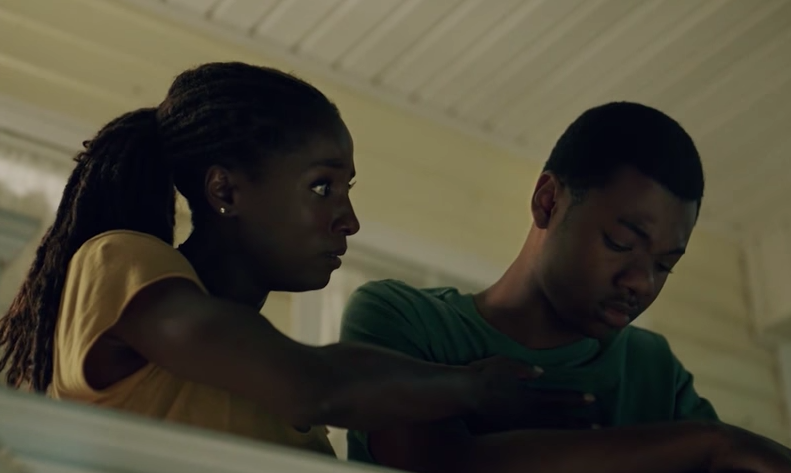 That Nova's commitment to getting Too Sweet some form of justice would affect her romantic life, too, is hardly surprising. She is the only Bordelon sibling not written into the novel and the show's most obviously social justice–minded character, perhaps an avatar for DuVernay herself. Her relationship with a white police officer both causes internal conflict for Nova, the justice-seeking reporter, and for the people around her. When she dates a Black Lives Matter activist (Reagan Gomez) at one point in the season, what eventually comes between the two is Nova's refusal to apologize for loving a man who represents the very system she fights.
By the time Nova and Calvin reconcile in the finale, she has already appeared on television alongside Dr. Melissa Harris-Perry to discuss her article and incarceration. More than Calvin's decision to leave his wife, it's his unexpected gestures of support for her work and belief that bring the two back together. When he tells Nova he's ensured charges against Too Sweet have been dropped, the revelation proves to her that Calvin believes her work — and her life — matter.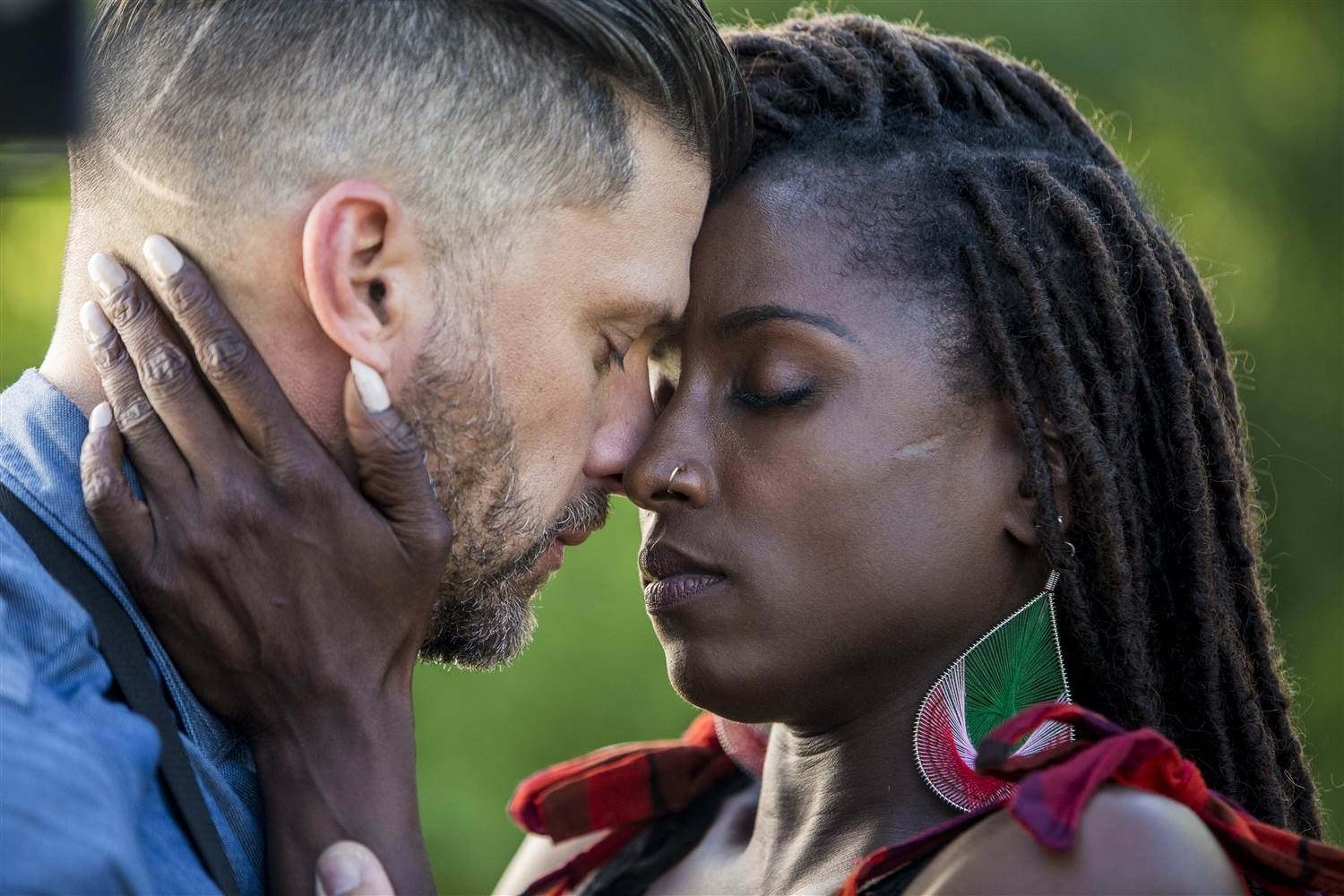 For Ralph Angel, redemption and a path forward come from within his own family. His aunt Violet's willingness to trust in him again proves transformative, granting him the internal calm to focus on the dream he inherited from his father. And for Too Sweet, it's Nova's kindness and a friend's watchful eye that keep him safe even and especially after Calvin ensures his charges will be dropped.
With depictions of Black Lives Matter protests and campaign strategizing hewn throughout, Queen Sugar both condemns the effects of the criminal justice system and makes evident the only glimmers of hope to be found in fighting its harm: The people most affected by it are the ones best poised to dismantle it, and their support networks are invaluable. Countless shows have tried to tackle the criminal justice system, but Queen Sugar reminds us we are all we got. And with impressive ratings and a platform that will only grow in its second season, the show brings that message to diverse audiences whose familiarity with the criminal justice system might be cursory. It ushers in the kind of quiet, personal change that moves viewers to undertake the work highlighted in 13th; it forges connections. DuVernay may be handing the second season off to showrunner Monica Macer, but the arcs she's established have built the foundation of a powerful show. From a roster filled with women directors to character development that intimately explores impersonal systems, she's created a blueprint for television that can transform the world it reflects.
As Oprah herself continues to expand her forays into addressing social issues on OWN, Queen Sugar's second season could be an especially important vehicle for her channel to distinguish itself as a network covering a breadth of black of experiences — everything from Madea to marijuana legislation and more. If DuVernay's dedication to the multifaceted storytelling of Queen Sugar's first season is any indication, those depictions will be complex and catalytic. Even without DuVernay at the helm, they will uncover the messiness and possibility in black life; they will reveal chains — and challenge viewers to help break them.
Want more of the best in cultural criticism, literary arts, and personal essays? Sign up for BuzzFeed Reader's newsletter!
If you can't see the signup box above, just go here to sign up for BuzzFeed Reader's newsletter!