A state lawmaker in Oklahoma refused to meet with Muslim constituents unless they replied to a questionnaire asking if they beat their wives. A Nebraska state senator suggested that any Muslim wanting to enter the United States be forced to eat pork first. And a Rhode Island legislator advocated herding Syrian refugees into a camp, writing in an email that Muslims seek "to murder, rape, and decapitate anyone who is a non-Muslim."
Those are among dozens of examples of state and local Republican politicians and officials publicly attacking Islam in 49 states since 2015, typically with impunity, according to a BuzzFeed News analysis. Some elected officials shared hate-filled social media posts urging violence against Muslims, while others used subtler, loaded language to smear Islam as they opposed mosque-building projects or wrote bills aimed at what they portrayed as the threat of Sharia.
The anti-Muslim rhetoric in virtually every state reflects the general coarsening of political speech in the anything-goes era of President Donald Trump, who's lashed out at Mexicans, Muslims, African Americans, women, and other targets. Still, the jabs at Islam are set apart by their sheer ugliness as well as by companion efforts aimed at restricting Muslim civil liberties and immigration. Muslim groups worry that politicians' unchecked vilification of a religion followed by more than 3.3 million Americans opens the door for even bigger blows than the travel ban.
"It has become an acceptable plank within the Republican Party to demonize Muslims," said Robert McCaw, government affairs director for the Council on American-Islamic Relations, or CAIR, the nation's largest Muslim advocacy group. "Policymakers take ideas and turn them into action. That can endanger communities like American Muslims if Islamophobic sentiment is turned into law."
Muslims have no reason to believe the White House will take the lead in addressing the inflammatory language, which in some cases amounts to hate speech. Trump, who's also disparaged Islam, last month nominated CIA director Mike Pompeo for secretary of state despite his long history of bashing Islam and associating with anti-Muslim bigots.

Trump then picked an even more rabid anti-Islam figure as his new national security adviser: John Bolton, former UN ambassador and chair of the Gatestone Institute, a nonprofit that hypes the threat of Islam through debunked stories about "Muslim mass-rape gangs" and attempts to create an "an Islamist Colony" in the United Kingdom.
Bolton started work this week, but Pompeo requires Senate confirmation, with a hearing scheduled for Thursday. Religious and civil rights groups opposing Pompeo gathered Monday on Capitol Hill to urge senators to vote no, saying Pompeo's record of anti-Muslim actions should disqualify him from representing the United States on a world stage. Pompeo's critics stressed that he was not an anomaly, but part of a broader nativist agenda pushed by the Trump administration. "Folks who are espousing this hateful rhetoric really are being rewarded by being nominated into these top positions," said Hoda Hawa of the Muslim Public Affairs Council, one of several advocacy groups at the briefing on the Hill.

The endorsement of anti-Muslim rhetoric by a president is chilling for many Americans who say their own histories show where dehumanization leads.

David Inoue, executive director of the Japanese American Citizens League, said the stakes go up when it's elected officials — not schoolyard bullies or racist neighbors — vilifying a group. In an amicus brief to the Supreme Court opposing Trump's travel ban, the league invoked the mass incarceration of Japanese Americans during World War II in calling for Muslims to be protected from "arbitrary, discriminatory, and harmful treatment."
The endorsement of anti-Muslim rhetoric by a president is chilling for many Americans.
"People try to make someone not American because of the religion they follow, the way that they dress, the way they look, and that's exactly the discrimination that led to the incarceration of Japanese Americans," Inoue said. "The difference now is that there are enough of us who recognize the threat and are willing to stand together. Back then, there really weren't others to stand with us on a national stage and say, 'This is wrong.'"
Several Jewish advocacy groups also have spoken up for Muslims in recent years. The briefing in Washington opened with Rabbi Jack Moline, president of the Interfaith Alliance, calling on senators to question Pompeo about his stances, starting with: "Are you biased against Muslims?"
The incidents BuzzFeed News examined came almost exclusively from Republican politicians, in a range of government posts: a Wyoming sheriff, the Ohio treasurer, a slew of state lawmakers. Republican National Committee spokesperson Michael Ahrens said "hate speech targeting any group is unacceptable, and it has no place in our political discourse," though he did not respond to questions about why the rhetoric is concentrated in the GOP or what, if anything, the party is doing to counter it.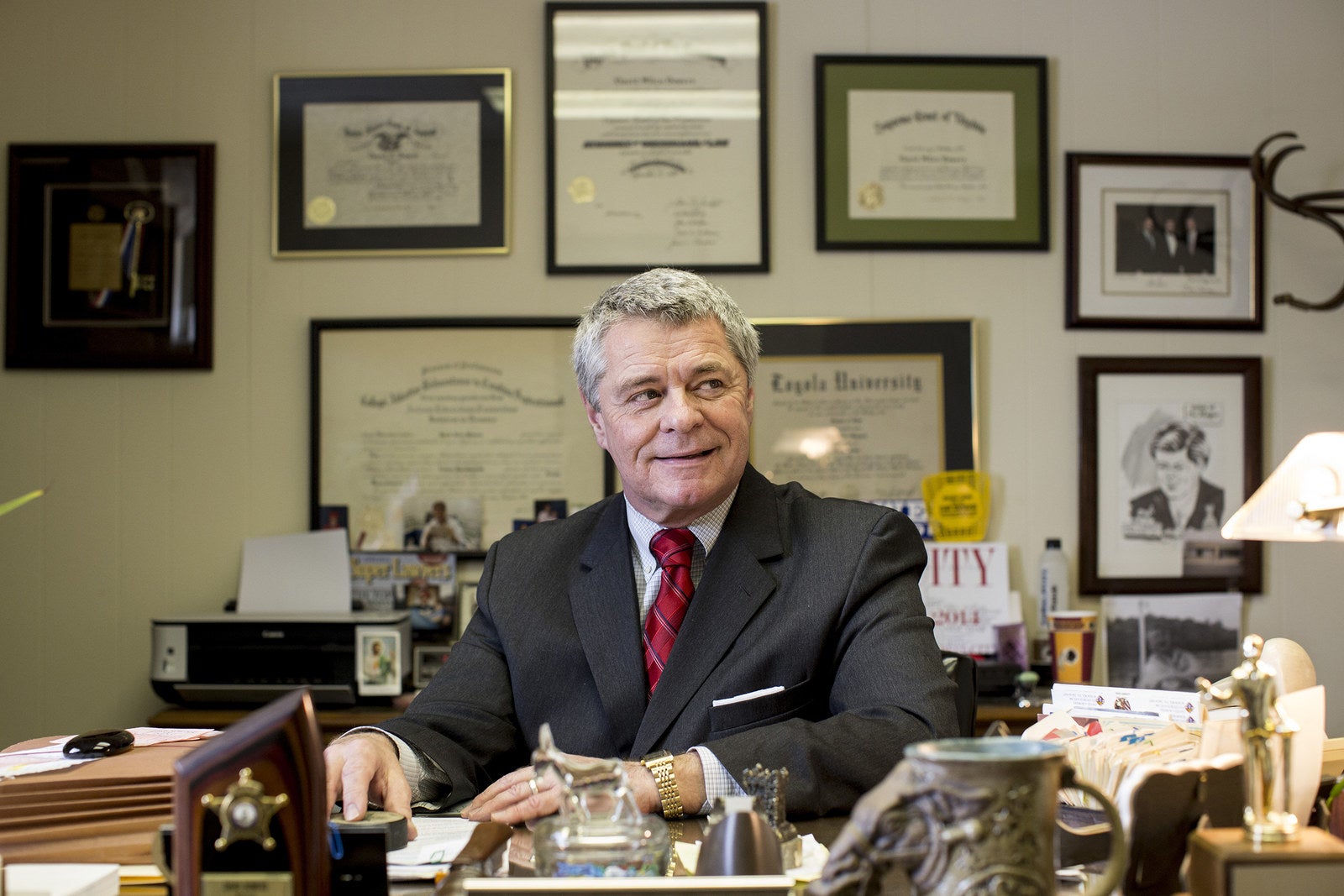 Only a couple of incidents with Democratic politicians could be found, including one involving David Bowers, a Virginia mayor who apologized for citing the internment of Japanese Americans in his defense of limiting refugee resettlement. He was also removed from a Clinton campaign committee.
BuzzFeed News found incidents involving Republicans since 2015 in every state but Utah, where in 2010 a state representative introduced (and later withdrew) anti-Sharia legislation, a tactic pushed by anti-Muslim organizations such as ACT for America. The count included anti-Muslim language in speeches and on social media as well as policies and legislation intended to block Muslim immigration and mosque-building projects. BuzzFeed News compiled incidents through a state-by-state search of local news reports, as well as from statements by advocacy groups. Only those with documentation, such as news coverage or an admission by the official, were included.
In some states, the incident was a one-off from a local official in a rural, conservative district. But many others had multiple senior leaders attacking Islam in repeated incidents dating back years, with no punishment from either political parties or voters. Some have since left office, but most are still in place or still involved in local governance.

Take Tennessee state Sen. Bill Ketron, who in 2013 made headlines by expressing concern over new sinks in the state capitol that he suspected were for Muslims to wash before prayers. In fact, they were for custodians to rinse mops. In 2016, he invited Dutch politician Geert Wilders, an icon of anti-Muslim extremism, to attend the Republican National Convention, where reports say he was greeted warmly by GOP stalwarts. The Tennessee ACLU, immigrant groups, and Muslim activists issued statements condemning Ketron's invitation to Wilders, but the lawmaker faced no official consequence for his self-described friendship with a man who's called Islam the "ideology of a retarded culture."
The lawmaker faced no official consequence for his self-described friendship with a man who's called Islam the "ideology of a retarded culture."
Paul Galloway, a longtime Muslim activist in Tennessee, said Ketron's rhetoric is scary, though the worst parts of his anti-Muslim bills usually end up so watered-down that the victories are only symbolic. During a legislative session a couple of years ago, Galloway recalled, the Muslim advocacy group he led at the time was simultaneously supporting one of Ketron's bills, which added officers to combat human trafficking, while working to defeat another, a terrorism-related bill that was seen as aimed at Muslims.
"He's really a mixed bag," Galloway said. "When he's not doing anti-Muslim, bigoted legislation, every now and then he passes some really good bills."
While most of the politicians used insinuation and coded language to raise suspicions about Islam, some of the rhetoric was shockingly overt. In January, South Dakotans representing different religions gathered at their state capitol for an interfaith celebration and asked Republican lawmaker Neal Tapio to pose for a photo. He agreed, but then launched into a tirade against Islam that continued even as the stunned visitors tried to drown him out by singing "America the Beautiful," according to video and local news reports.
In 2015, former Nebraska state Sen. Bill Kintner suggested that any Muslim wishing to enter the United States should be forced to eat pork first. The same year, Rhode Island state Sen. Elaine Morgan inadvertently sent an email to colleagues blasting Muslims as murderous and recommending that Syrian refugees be housed in camps; she later stood by her anti-refugee comments but said she'd sent the email before editing it to make clear she was referring to "fanatical" Muslims.

In 2016, New Hampshire lawmaker Kenneth Weyler said giving public benefits to "any person or family that practices Islam is aiding and abetting the enemy." Also in 2016, Jason Rapert, a state senator in Arkansas, said on Facebook that Muslims "wait for every opportunity to convert Americans to Islam or kill the infidels — that is what their holy book the Koran instructs them to do." In the same year, Florida lawmaker Tom Goodson asked a CAIR official who'd been lobbying against a bill aimed at refugees whether it was safe to ride the elevator with her. Goodson later said he was joking, but the CAIR official, Laila Abdelaziz, wrote on Facebook that the encounter was "not funny. It hurt."
In Alabama, at least four senior officials disparaged Islam or Muslims in recent years: the governor, a member of Congress, a state legislator, and a police chief. All are Republicans.
State Rep. Mack Butler last year asked on social media, "Have you noticed that we keep hearing how Islam is a religion of peace as they blow people up?" Alabama lawmaker Mo Brooks said in 2016 that Muslims want "to kill every homosexual in the United States." The same year, Gurley Police Chief Barry Pendergraft posted a video of himself with ammunition under the caption, "100 more bacon grease covered bullets in the box! This relaxes me so!!!"
In his State of the State address in 2016, then–Alabama Gov. Robert Bentley falsely said that a perpetrator of the deadly Paris attacks that year was a Syrian refugee (most of the assailants were French or Belgian citizens; two were Iraqis). Throughout that part of his speech, Bentley made false or overly broad statements to amplify the threat of Muslim refugees.
When even their governor smears them, who's left to speak up for Muslims in Alabama? Probably not the highest-ranking leader from the state: Attorney General Jeff Sessions, who received Senate confirmation despite 400 civil rights groups, 1,400 law professors, and 70 reproductive health groups protesting his record on race, immigration, and women's rights. Help also isn't likely to come from Sessions' former aide Stephen Miller, who's now a Trump adviser and an author of the travel ban that's mired in court battles.
One tactic that appears to be spreading is a sort of "vetting" process for Muslim citizens. Last year, Texas legislator Kyle Biedermann sent surveys to mosques and Muslim student groups across the state with loaded questions that linked Islam with terrorism and intolerance, such as asking whether they support protection for people who leave Islam, or agree with a ban on the Muslim Brotherhood. Muslim activists said the survey amounted to a "loyalty pledge."

In neighboring Oklahoma, state Rep. John Bennett refused to meet with Muslim constituents unless they replied to questionnaires that asked, for example, whether they beat their wives. Bennett also has called Islam "a cancer." A copy of the survey, obtained and released by CAIR, shows that it came from ACT for America, which has pushed politicians and law enforcement officers across the country to see Islam as inherently violent and incompatible with life in the United States. When constituents share those dim views of Islam, stunts such as the survey become useful for politicians, say analysts who monitor anti-Muslim hostility.
"The national campaign of bigotry was so raw, we know that it's inspired copycats who really want to capitalize on demonizing Muslims as a political strategy," said Scott Simpson, a spokesperson for Muslim Advocates, a nonprofit activist group focusing on legal issues.
The incidents compiled by BuzzFeed News are backed up by a report released in March from the Washington-based New America think tank. Researchers led by Robert McKenzie, head of the Muslim Diaspora Initiative, found "a significant increase in anti-Muslim activities since late 2015."
The project took a sweeping look at how anti-Muslim hostility has turned into violence, threats, and discriminatory laws and local ordinances across the country. The category on elected and appointed officials noted 73 incidents, many of them the same ones examined by BuzzFeed News, plus others that occurred earlier than 2015.
McKenzie said he was aware of the anti-Muslim rhetoric before starting the project, but nevertheless was struck by how "outright nasty" some of the incidents were.
As a Michigan native, McKenzie said, the one that's stuck in his head involves the village president of Kalkaska, about 230 miles from Detroit, who last July shared Facebook posts that called for the killing of "every last Muslim" and for nuclear weapons to be used on Muslim-majority cities worldwide. Village President Jeff Sieting, a vocal Trump supporter, refused to apologize and still holds office, though a campaign to remove him is gathering steam.
McKenzie said the comments reverberated beyond Michigan, home to the nation's largest Muslim enclave, and alarmed Muslim communities across the country. McKenzie said that's the part that isn't captured in the study: the anxiety he's heard from families who wonder what the trend means for their children's place in the United States.
"People are saying, 'Wait a minute. If candidate Trump can say this, and now-President Trump can say this, and the village president in Kalkaska can say this, who else can say this? And is this going to lead to our kids not being able to get into college or get a job?'" McKenzie said.
"If candidate Trump can say this, and now-president Trump can say this, and the village president in Kalkaska can say this, who else can say this?"
Tim Attalla, a Detroit-area attorney and Muslim community activist, read about the Kalkaska incident and decided to pay a visit — a trip of four hours each way — to let townspeople know that Sieting's remarks were inexcusable.
Attalla and other activists arranged to speak at a public gathering in Kalkaska. They set off for the rural, woodsy area with trepidation, he said, worried they'd be confronted by militia members operating in the vicinity. One Muslim woman who'd planned to go dropped out because her family had safety concerns.
Attalla said the event drew more than 100 Kalkaska residents, some of whom were embarrassed by Sieting's statements, and others who had genuine interest in learning about Islam beyond the stereotypes. He said he's still in touch with people there who are now part of the effort to remove Sieting from office.
"We just thought, 'If something happens to us, it's worth the risk to try to talk and reason with people, and to show them a side of the American Muslim community they might not know about,'" Attalla said of his refusal to let Sieting's attack slide. "It was worth the butterflies-in-the-stomach feeling."
In the past, such prominent Republicans as George W. Bush and Mitt Romney have defended US Muslims in the face of attacks from hostile parts of the party. No national figure is taking up that mantle now, Muslim activists lament, though they've identified a few allies on the grassroots level and have forced alliances with other marginalized groups to project a unified front.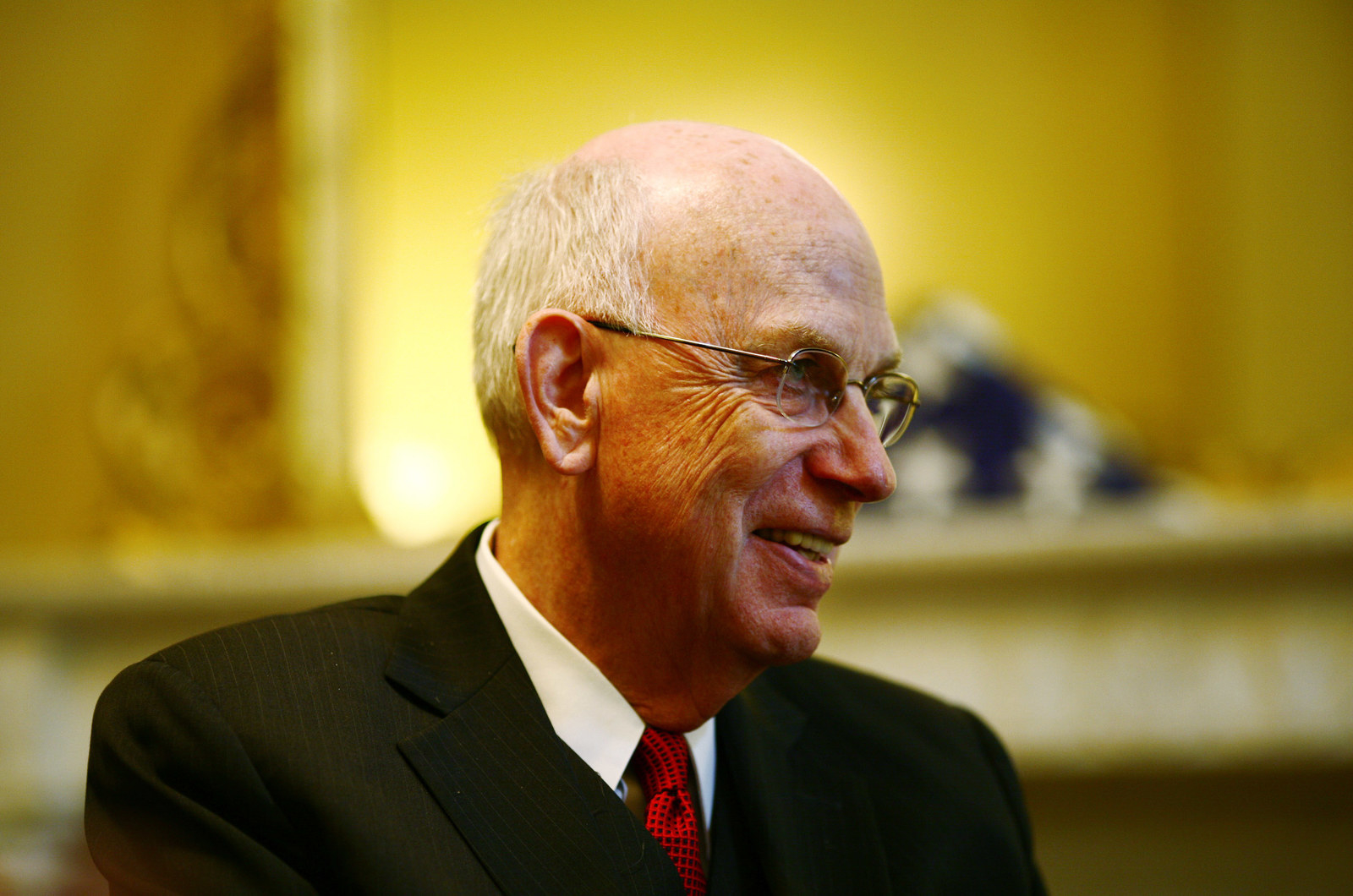 In 2016, a three-term Republican senator from Utah, Bob Bennett, drew relatives to his hospital bed to relay a final wish: to thank Muslims for being in the country and to apologize to them for the election of Trump, Bennett's family told the Daily Beast. After suffering a stroke that complicated his pancreatic cancer, the report said, Bennett, a Mormon, had become fixated on pushing back against the anti-Muslim rhetoric he saw spreading in his party.
Though rebukes are rare, some Republicans do speak out against politicians who disparage Islam. In California, the chair of the Orange County Republican Party publicly rejected the comments of Mary Young, a county GOP official and Trump campaign worker who wrote on Facebook: "I DO NOT WANT ANY TYPE OF MUSLIMS IN OUR COUNTRY, PERIOD!"
Last year, Iowa Republicans distanced themselves from Rep. Steve King, who regularly spouts openly racist and anti-Muslim views, after he advocated for racial purity and praised the anti-Muslim views of Wilders, the right-wing Dutch politician. In January, Thomas Kawczynski was fired from his post as town manager of Jackman, Maine, after saying that Islam was "not compatible with Western culture."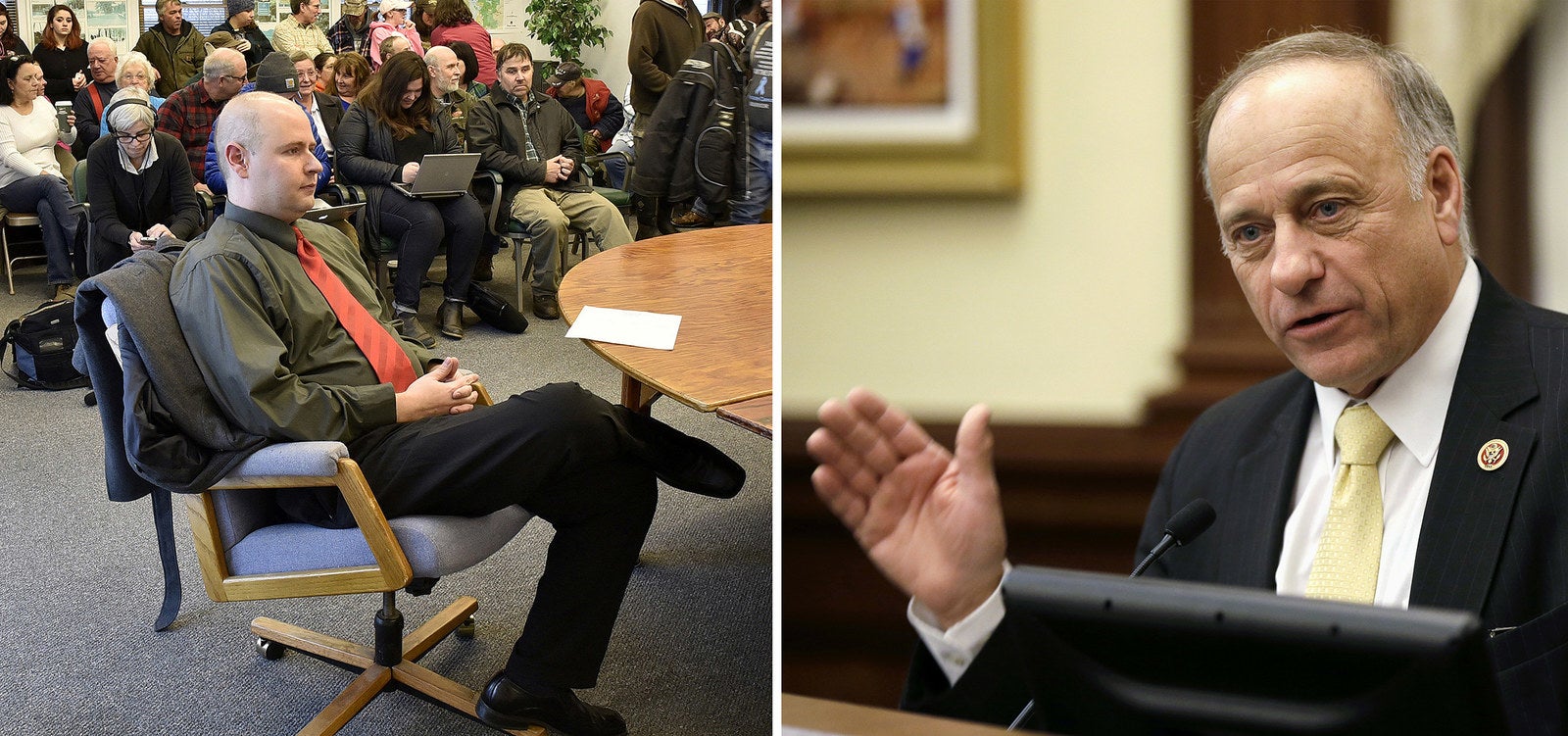 Researchers are reluctant to say outright that the emboldening of Trump and his anti-Muslim, anti-immigrant base caused the increase in hateful political speech, but the data suggest it was at the very least a contributing factor. The idea, promoted by right-wing outlets, that terrorist attacks such as ISIS bombings were the real catalyst is challenged by the data McKenzie's team compiled.
In one graph showing the correlation between anti-Muslim rhetoric and terrorist attacks, there's barely a blip after the Boston Marathon bombing in 2013 or the Charlie Hebdo attack in January 2015. Fast-forward to later in 2015, with its perfect storm of ISIS slaughter and then-candidate Trump's nativist speeches, and the graph shows a dramatic jump in officials' anti-Muslim rhetoric.
Those findings were echoed by Brian Levin, director of the California-based Center for the Study of Hate and Extremism, who studied the link between the hostile political rhetoric and the increase in hate crimes targeting Muslims. He said presidential election years typically show an increase in hate crimes, some spikes occurred after bombings, and the numbers sometimes rise because of local disputes such as mosque-building projects or an influx of refugees.
But even with those caveats, he said, it's clear political speech influences the numbers. When former president George W. Bush publicly defended Islam in the immediate aftermath of 9/11, hate crimes dropped, Levin said. And when Trump proposed a "Muslim ban," Levin said, "we saw a precipitous increase."
With little hope that Republican leaders will address the hostility toward Islam embedded in their party, Muslims say, one of the ways they're pushing back is by running for office themselves. Muslim candidates are seeking election in unprecedented numbers, from small-town municipal posts to governor.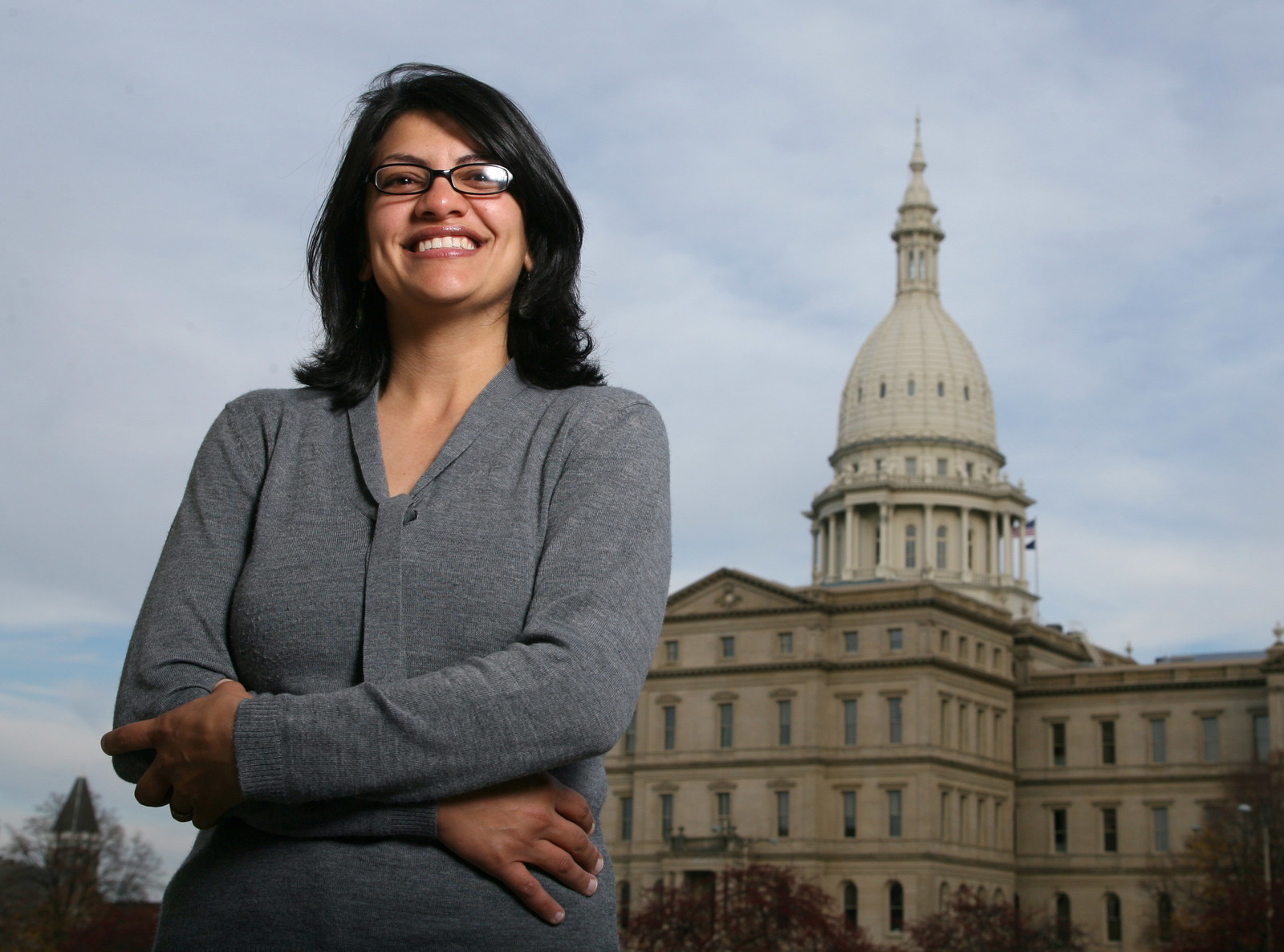 Rashida Tlaib, a Michigan Democrat who served six years in the state legislature until being term-limited in 2014, said she decided to reenter politics the day her son overheard her talking about attacks on Islam, and said, "Don't worry, mom, if anyone asks if I'm Muslim, I'll lie."
"That moment changed everything for me," Tlaib said. "I just can't afford to be out of the ring anymore."
"Don't worry, mom, if anyone asks if I'm Muslim, I'll lie."
Now Tlaib is running for a US House seat and, if she wins, she'd be the first Muslim woman in Congress. She said her years as a state lawmaker left her battle-hardened when it comes to dealing with anti-Muslim politicians. Tlaib said one colleague, ostensibly as a joke, asked her to produce a birth certificate to prove citizenship. And she's had knock-down, drag-outs over attempts to introduce an anti-Sharia bill for Michigan.
But Tlaib said not to underestimate the power of "direct human contact." She said she's been able to reach some Republican colleagues, pointing out gratuitous references to Islam in legislation or showing them how anti-Sharia bills address a threat that doesn't exist. One of her Republican friends, she said, is still a state lawmaker and texted her recently when an anti-Sharia bill was reintroduced. He told Tlaib he remembered her words and assured her the bill would fail. Tlaib said she almost cried at the message.
"It's not going to go away completely," she said of the anti-Muslim political talk. "But it can get better." ●