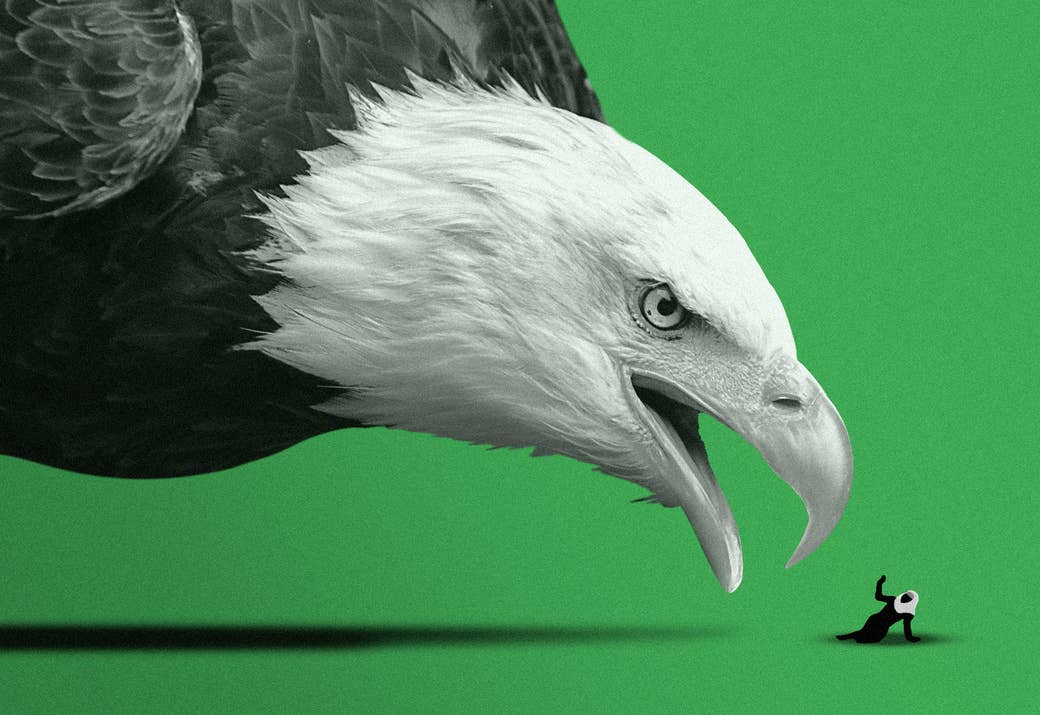 Melissa, a 25-year-old teacher in Southern California, was 12 when her parents brought her to the United States from North Africa. The move went smoothly, she said, until an attorney bungled their paperwork and their visas ran out, sticking the family with an unenviable label: undocumented Muslims.
Melissa grew up learning to scale back her dreams because of the family secret that limited her options for education and jobs. Then, like nearly 800,000 others, she found some relief under Deferred Action for Childhood Arrivals, or DACA, an Obama administration program that began in 2012 to offer protection from deportation for undocumented people who came as children.
Melissa said President Donald Trump's decision this week to phase out DACA returned her to the limbo she knew as a child, only this time she's much more conspicuous as a Muslim woman who wears a headscarf. She described it as like living with a helicopter hovering overhead, the bright beams of its searchlight trained on her, inspecting her religion and nationality.
"I have to be careful not to tell people about myself. I'm already visibly Muslim," Melissa said. "If I tell someone I'm undocumented, it's like, whoa. That puts me in a whole different corner."
Slapped with travel bans and deportation threats, undocumented Muslims say they feel like the most unwelcome people in the country. Muslims make up just a fraction of the estimated 11 million unauthorized residents of the United States, but they're at the nexus of the Trump camp's portrayals of brown foreigners as menacing invaders. Already on edge under an administration that's openly hostile to Islam, undocumented Muslims say they're now twice as vulnerable after the decision to rescind DACA.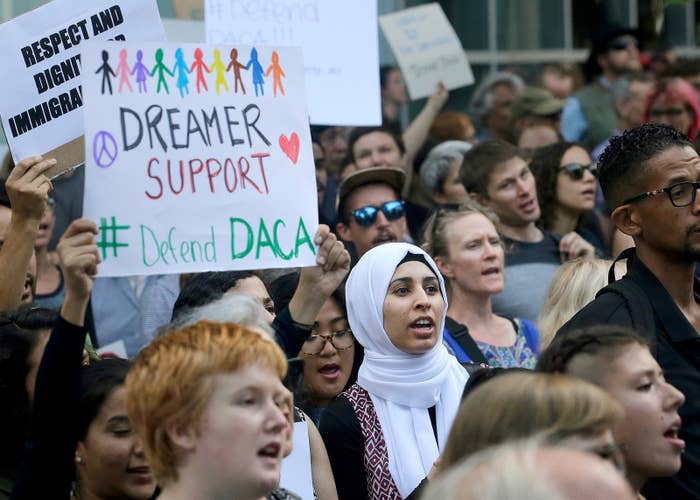 Even within Muslim communities, undocumented Muslims are largely invisible, with leaders traditionally regarding the debate as "a Latino issue" and prioritizing surveillance, travel ban attempts, and other policies that more squarely target US Muslims. Also, as in many other cultures, there's a stigma attached to being undocumented in immigrant Muslim circles, limiting social access and sometimes chances for marriage.
"You start believing the stigma. You start seeing yourself as second-class."
Now pressure from the Trump administration is pushing several Muslims in the DACA program to raise their voices in the national immigration debate, their stories showing the interconnectedness of the groups in Trump's crosshairs. Going public isn't easy, however, given the security and social implications. Some undocumented Muslims spoke to BuzzFeed News on the record, while others, such as Melissa, were eager to speak but asked to withhold their last names and identifying details to protect family members at risk of deportation.
"It's not talked about because they don't think it's happening," Melissa said of the typical Muslim response to undocumented people within their communities. "But not talking about it doesn't mean that it doesn't exist. It does mean that people feel left out. You start believing the stigma. You start seeing yourself as second-class."
US Muslim organizations are beginning to pay more attention to the undocumented among their ranks, a change for Muslim DACA recipients who said they're used to turning to Latino groups to figure out their legal standing. All the big Muslim advocacy groups issued statements this week condemning Trump's DACA decision, with a handful acknowledging that thousands of Muslims are at risk of deportation with the change, which is coming in stages over the next six months.
Most DACA recipients come from Spanish-speaking, predominantly Christian countries: Mexico is by far the frontrunner, followed by El Salvador, Guatemala, and Honduras. The only country in the top 10 with a big Muslim community is India, which analysts predict will have the world's largest Muslim population by 2050. Pakistan is much farther down the list of DACA recipients' countries of origin.
The advocacy group South Asian Americans Leading Together (SAALT) counts roughly 5,500 DACA recipients from India and Pakistan; statistically, many would be Muslim. SAALT said in a statement that about 6,000 immigrants from Pakistan and 17,000 from India are eligible for the program. But with the termination of DACA, the group added, "these individuals could face deportation at the discretion of the administration."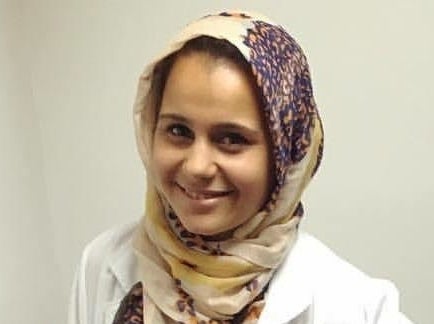 Hina Naveed, 27, is in that category. When she was 11, Naveed's family traveled to the United States from Pakistan on a desperate hunt for medical care for her critically ill sister. They found the help she needed, then overstayed their visas rather than risk disrupting the care to return to Pakistan.
The family's ordeal shaped Naveed's career. After witnessing lives upended in the pursuit of medical care, she went into nursing; she originally wanted to be a doctor, but her undocumented status made it impossible. She's now a nurse coordinator at a nonprofit foster care agency, working with children who have had traumatic experiences.
Naveed's experience with US immigration courts also planted the seed for her latest pursuit: She's going to a New York law school part-time in the evenings, with the goal of helping other families through this era of anti-immigrant policies. She said telling her own story without fear or shame challenges the narrow framing of the immigration debate, even if it raises eyebrows among some Muslims.
"I cannot represent all Muslims and I cannot represent all undocumented, but I can show that an undocumented person can look like this."
"Sometimes people say, 'How does your dad let you do that?' I joke around and say, 'If you talk to me for five minutes, you'll know no one can tell me what to do,'" Naveed said. "I cannot represent all Muslims and I cannot represent all undocumented, but I can show that an undocumented person can look like this."
This week the Council on American-Islamic Relations, the national Muslim advocacy group known as CAIR, sent out an email addressing undocumented Muslims' concerns. The letter distributed links for legal aid and dates for rallies in hopes of helping "many of our community members" who were eligible for DACA and now face uncertain futures.
Zahra Billoo, an attorney and executive director of the CAIR chapter in San Francisco, went a step further, tweeting a request for Muslim DACA recipients in the Bay Area to contact her privately.
"Here to help, support, and amplify your voices in this critical moment," Billoo wrote on Twitter.
In a phone interview, Billoo said the post was a search for Muslims who feel comfortable enough to add their stories to the DACA debate. Muslims' responses to immigration fights are evolving, she said, as they "begin to understand these are not just Latino issues."

There's still a lot of work to do, Billoo said, but she's noticing broader awareness about linking causes than she saw seven years ago during the showdown over Arizona Senate Bill 1070, which was once regarded as the most sweeping immigration law in the country. In its original form, authorities were required to determine the immigration status of people suspected of being in the country illegally, a practice critics saw as racial profiling.
"I remember one activist sending an email that said, 'What next? Are you going to support gay marriage?' I was like, what? These are civil rights issues."
Muslim groups such as CAIR took a strong national stance against the Arizona law, Billoo said, to the consternation of some US Muslims who thought it was outside their lane.
"The reaction, even from some activists in the community, was bewilderment," Billoo recalled. "I remember one activist sending an email that said, 'What next? Are you going to support gay marriage?' I was like, what? These are civil rights issues."
The future of DACA is still murky, given Trump's contradictory and often vague statements on the topic. The program was open to applicants who arrived in the US before age 16 and have been in the country since June 15, 2007; they had to be 30 or younger when DACA took effect in 2012. They're known collectively as "DREAMers" after the proposed DREAM Act, legislation that would've offered legal status for those who enroll in college or enlist in the military.
Trump said he would wind down DACA in six months, leaving time for Congress to come up with a solution. As it stands, the Department of Homeland Security said Tuesday that it would accept renewal applications for a month, then stop. Without a congressional solution, hundreds of thousands of people would fall out of status in the next year and be at risk for deportation.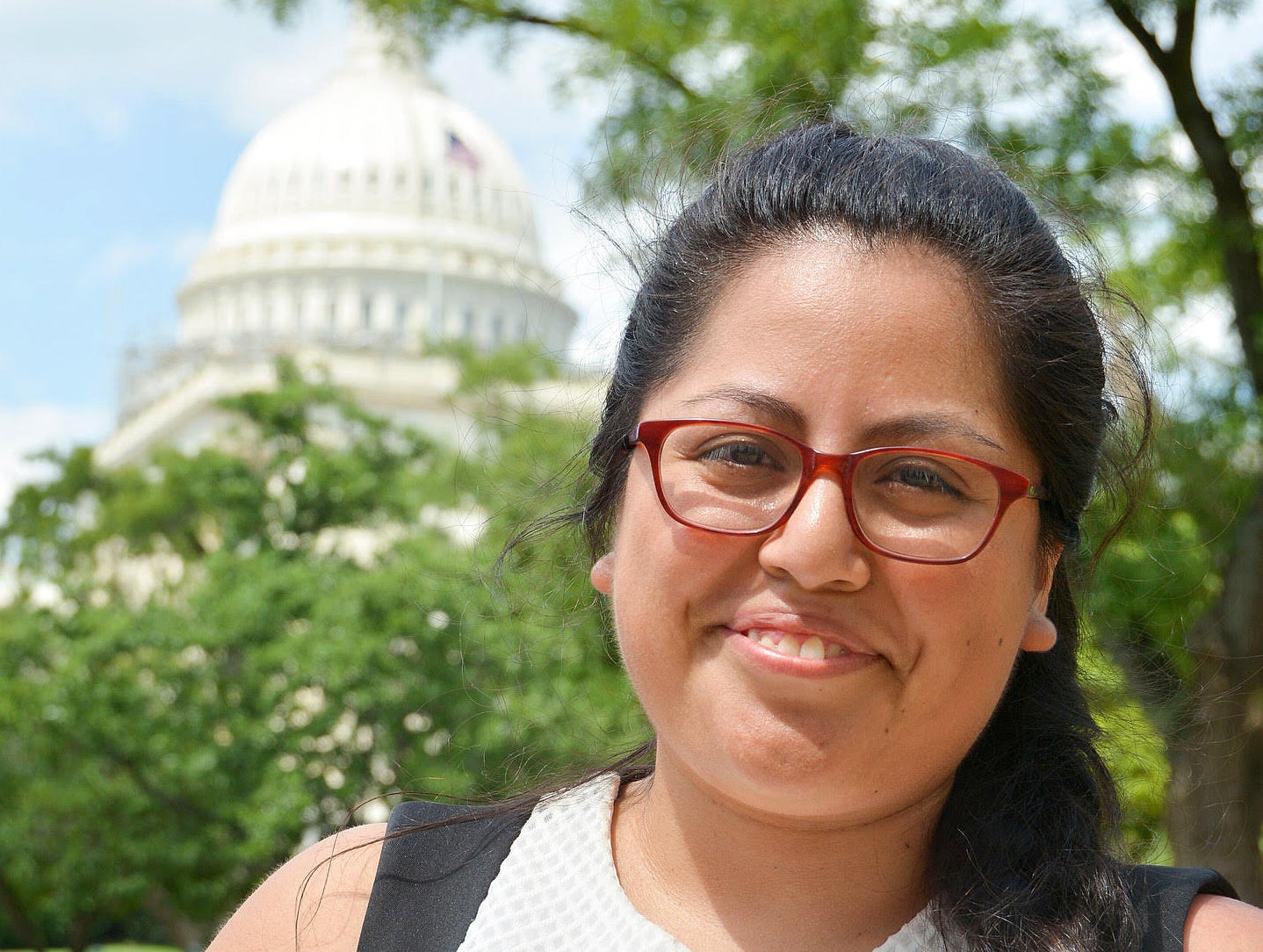 One who won't go quietly is Pamela Chomba, a Peruvian-born undocumented Muslim who's a manager at FWD.us, an immigration reform advocacy group founded by Facebook's Mark Zuckerberg. Chomba, 27, came to the United States with her parents in 2001 and converted to Islam around the same time, inspired by an Egyptian uncle.
Chomba said there's no time for hand-wringing and despair. As the clock runs out on DACA, she said, it's important to remember the program as a success on the path to immigration reform. If activists won once, she reasons, they can do it again, maybe even with wider support as more undocumented people raise their voices.
"It's important for me to talk about the different identities I represent, not just a Latinx activist. I'm also Muslim," Chomba said. "When things like this happen and different parts of your identity are put into question, it hurts. And it hurts that the representatives you believed in as part of your government are not fighting for the American values you grew up in." ●