On a steamy July morning, J.R. Grovner watched an elderly white couple get out of their car, douse themselves with bug spray, and stroll up to Behavior Cemetery, the burial place of his ancestors since the time of slavery.
"How do we get in?" asked the old man, looking for an opening in the fence.
"We don't let anybody in," Grovner replied. "People were taking stuff from the graves."
Grovner listened to the couple explain that they were from a nearby town, that they'd visited years ago, that they just wanted another look at the old headstones. He nodded, but stood his ground. In the not-so-distant past, this standoff in a forest clearing would've been improbable: a 38-year-old black man denying passage to older white people deep in rural Georgia. After a few seconds of uncomfortable silence, the couple trudged back to their car and drove away.
In the long history of trespasses against the black population of Sapelo Island, this was a small victory, and probably a fleeting one. Grovner is locked in a bigger fight to protect the land, as detailed in a federal lawsuit filed by him and several other black residents — known collectively as "the descendants," whose families stayed after emancipation and built a self-sufficient community from the unforgiving wilderness of this barrier island off the southeastern coast.
This historic community is quickly vanishing, the lawsuit claims, because Georgia officials are depriving islanders of water, trash collection, schools, and fire protection enjoyed by the majority-white population of the mainland. Last month, five more descendants joined the suit, which says the lack of basic services and the tax hikes of recent years are a violation of civil rights, with the ultimate goal of pushing out black residents in favor of the developers eyeing this sleepy outpost as the next Jekyll or St. Simons, bustling island resorts farther down the coast. That scenario would spell the end of a rich cultural heritage that was kept alive for generations by the descendants of enslaved West Africans.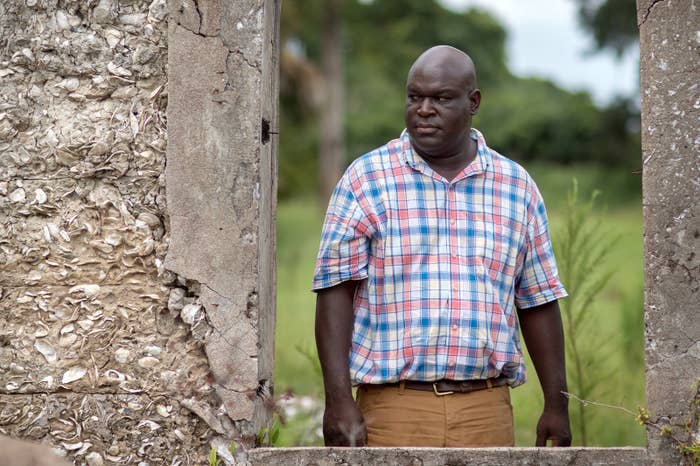 "These actions have the purpose and effect of driving the last intact Gullah-Geechee community from Sapelo Island and into history books," the lawsuit states.
The survival of black families on Sapelo traces back to an enslaved Muslim named Bilali Muhammad, an educated man who despite bondage led one of the nation's earliest Muslim communities and wrote what's believed to be the first Islamic text produced on American soil. And yet few in Georgia, let alone the nation, know this religious significance because Islam was omitted from the telling of early America, historians said. Only now are some islanders beginning to reach out to US Muslim groups, realizing that wider awareness of the island's place in Islamic history might draw fresh support, particularly from Muslims looking to counter Trump administration portrayals of Islam as a newly arrived invading force.
The descendants are praying for relief through the courts, but the numbers are against them.
Bilali Muhammad's hundreds of descendants endured through slavery, hurricanes, tropical diseases, and tobacco heir R.J. Reynolds Jr., who owned most of the island in the 1930s and snatched up black residents' land by luring them into small enclaves with promises of electricity and housing. Over time, the Islamic customs introduced by Muhammad merged with Christianity until only vestiges remained: 19th-century graves arranged to face Mecca, an heirloom prayer carpet now used as a window shade, or how, to this day, some old-timers go to church and sit with men on one side and women on the other, as if in a mosque.
Grovner and other descendants say this singular culture, preserved mainly because of the island's remoteness, is nearing extinction as black families are driven out and replaced by white vacationers. When they think of all the miseries their forebears survived, it's hard to accept that their latest — and perhaps final — battle is against suburban families who want a pretty place to kayak on the weekend.
The descendants are praying for relief through the courts, but the numbers are against them.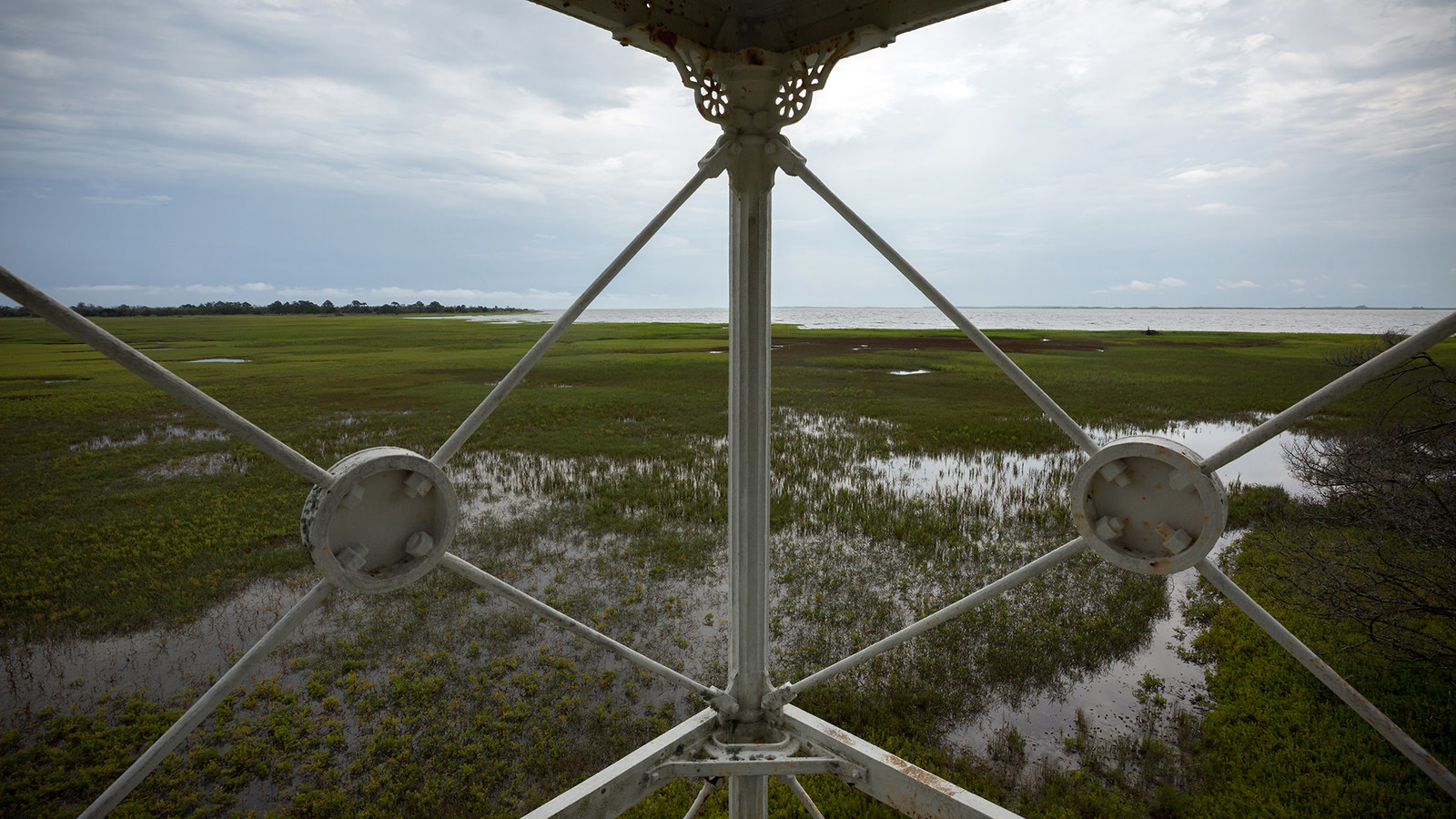 A sign that greets visitors in the last black enclave, Hog Hammock, says the population is 70 though that figure has already dropped by nearly half; some say it's as low as 29. Every year brings new departures from death, taxes, and unemployment. Last month, the man who tended the graves at Behavior Cemetery was himself buried there under the live oaks and pines. Grovner said he isn't sure how much longer the descendants can hold out, and when they're gone, so too is one of the most extraordinary places in American history.
"Unless something changes, I give it 40 years," Grovner said. "After that, we'll all just be visitors."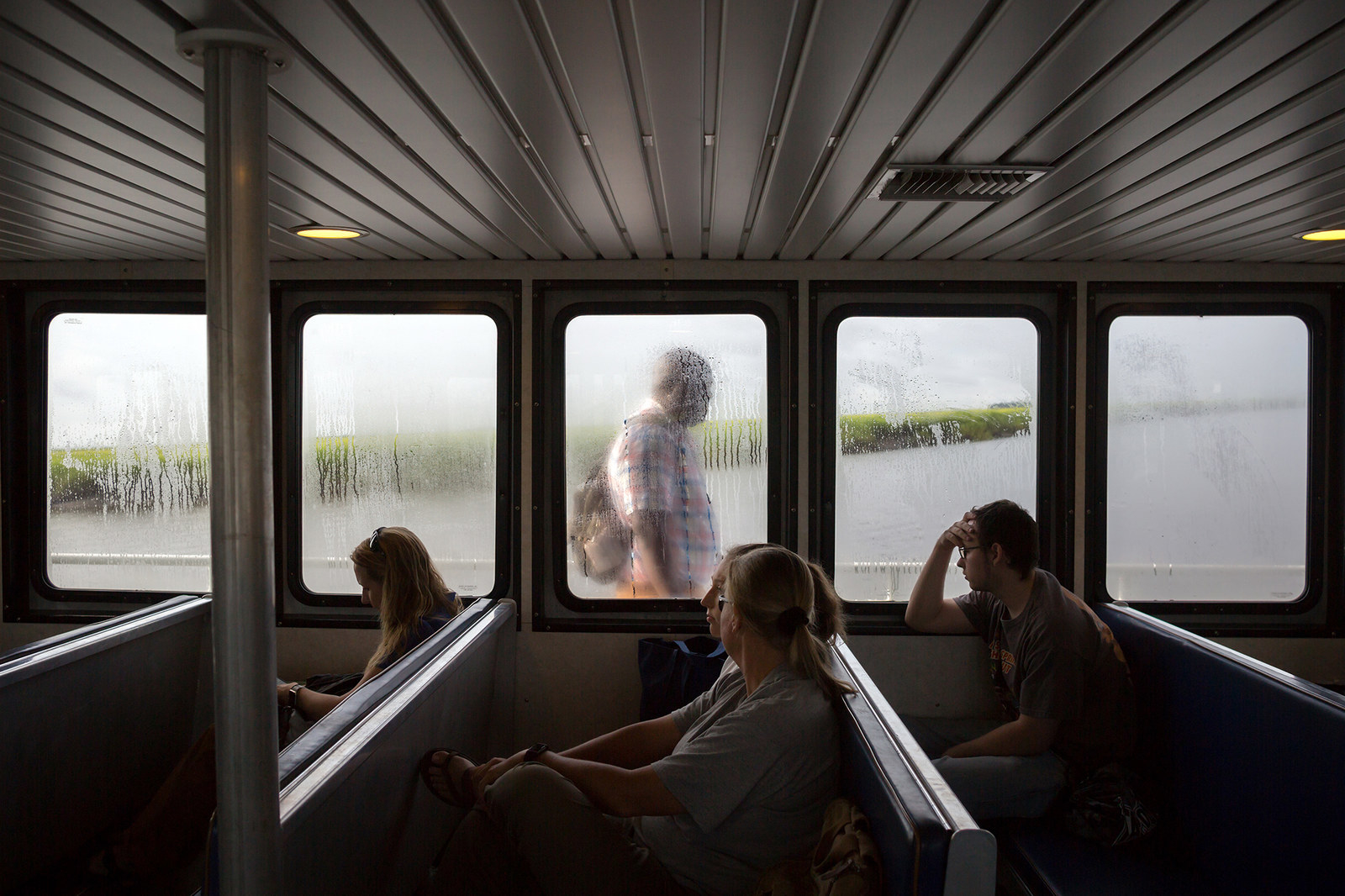 The ferry to Sapelo Island is called the Katie Underwood in honor of a descendant who for decades served as the island's midwife. It's run by the state, which owns about 97% of the island and manages it through the Georgia Department of Natural Resources. Roughly a third of the island is a protected reserve where scientists study Southern bald eagles, peregrine falcons, sea turtles, and other creatures that live in the salt marshes. Another research center, run by the University of Georgia, sits on 1,500 acres on the south end of the island, near the opulent mansion Reynolds built on the foundation of the original plantation owner's estate.

That leaves about 3% of the island for descendants and the outsiders who've bought plots; the lawsuit characterizes the sales as "land grabs" that preyed upon older or vulnerable black residents. The same families who pooled their money after emancipation to buy acreages are now clustered in Hog Hammock, a district of about 430 acres. Descendants once owned it all; today they have fewer than 200 acres, said 52-year-old Reginald Hall, one of the most outspoken voices from Sapelo.
"Once you displace families, once you steal the land, the memory is gone."
The community's unique origin story – slaves turned landowners who preserved African and Islamic traditions on a forgotten island – is overshadowed by the modern-day fight to survive.
"By the turn of the 19th century, we owned more than 5,000 acres as Muslims in America. We owned a quarter of the land on the island," Hall said. "But mine is not always the story of legacy. Mine is the story of today; mine is the story of the impending doom of this historical place. Once you displace families, once you steal the land, the memory is gone."
Hall's fiery activism to protect the island has earned him detractors, including some descendants who disagree with his tactics. He balks at paying the ferry fee, $25 a year for islanders, on principle. He's filed more than 50 Georgia Open Records Act requests since January, seeking documents showing the history of land ownership in Raccoon Bluff, a historically black enclave that now has just a single residence, with white owners. One time, after a week of sifting through public records related to Sapelo, Hall sent more than 100,000 documents to his attorney in big Rubbermaid tubs sealed with tape.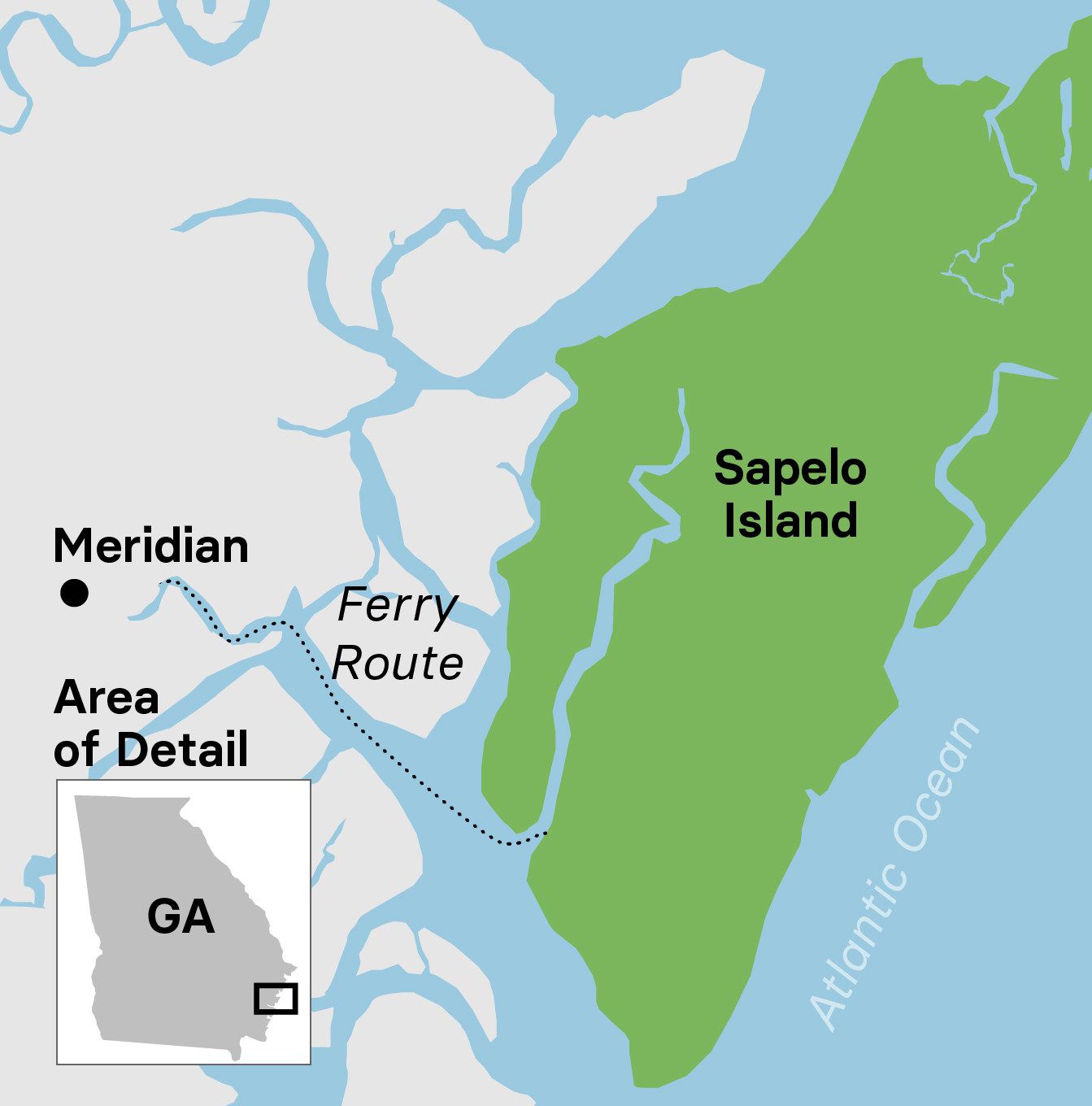 "At first they took me as Angry Black Man, but then I came back in 2011 with public policy compliance laws and their violations," Hall said of county officials.
Officials with the state of Georgia, McIntosh County, and the Department of Natural Resources all declined to comment because of the pending lawsuits. Adam Poppell III, the McIntosh County attorney, first agreed to an interview but then stopped replying to messages.
On Sapelo, as descendants note in their lawsuit, there are no medical facilities, no police, no curbside trash collection, and no school, despite millions of dollars in federal funds that are directed to McIntosh County each year. The plaintiffs in the suit are listed by name, followed in many cases by ailments and disabilities, underlining the hardships faced by an aging community with no emergency care and limited ferry service. In 2011, a 15-year-old boy driving on the island lost control and crashed, ending up pinned between the vehicle and a tree. Islanders said they had to drive to the scene and illuminate it with headlights from their trucks so the emergency helicopter could land. The teen was pronounced dead at the hospital.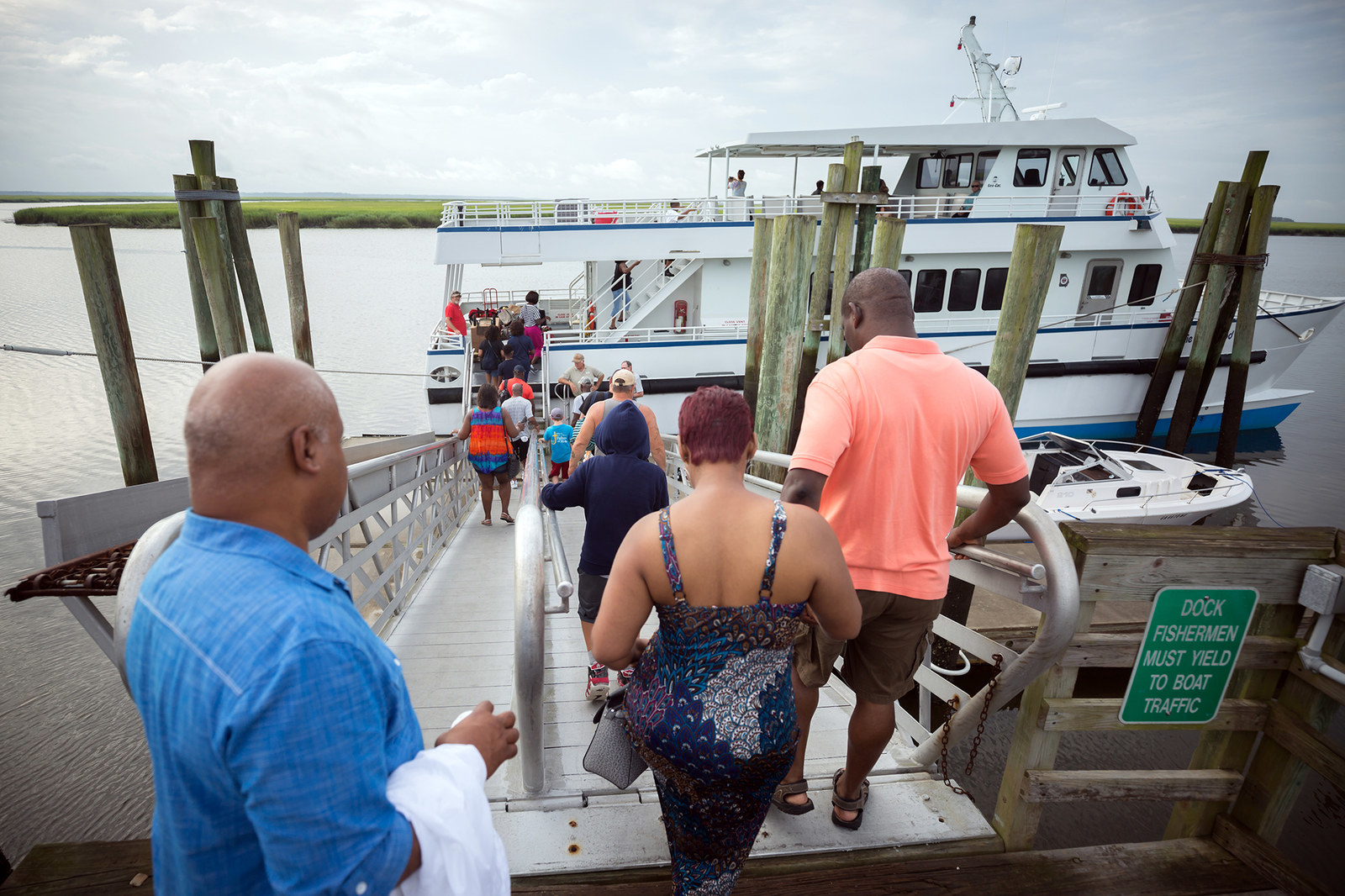 The few kids who still live on the island take the ferry and then a bus every day to attend class on the mainland; they typically learn to hunt, fish, and drive before they're 10. They hang out at the island's library, a trailer where Wi-Fi connects them to the outside world. The sole restaurant, Lula's Kitchen, only opens for big events. At the one-room post office, a sign touts the arrival of Sapelo's first ATM. A nonprofit to promote island culture sits shuttered. The only sign of life at the building is a garden of red peas, a local crop that's cooked with rice and served on special occasions.
The center of Sapelo society is the Graball Country Store, where locals buy cold drinks and tourists can pick up a Hog Hammock T-shirt or tea made from a plant the descendants call "Life Everlasting" because of its healing properties. Every Wednesday after sundown, the back of the store turns into a bar, the only nightlife. But it's not a place where singles can meet a partner — pretty much everyone on the island is related, their genealogy going all the way back to Bilali Muhammad's many daughters; the most famous descendant is NFL star Allen Bailey of the Kansas City Chiefs, who bought a piece of land last year. Elders said they understand why their kids leave in search of work or romance, but it still terrifies them; inside the island's cocoon, children are protected from outside ills such as racist cops and mass shootings.
"You never needed a babysitter," said Yvonne Grovner, J.R.'s mother, a mainlander who married a descendant. "Everyone looked after everyone else. You don't find too many places like Sapelo, with safety, and peace and quiet."
There used to be an unspoken agreement among the descendants that they'd sell to one another, keeping the land black-owned, but financial hardship, rising taxes, and the developers' courting of islanders have frayed that tradition. Now, families quarrel over survival strategies, with pressures coming from all sides.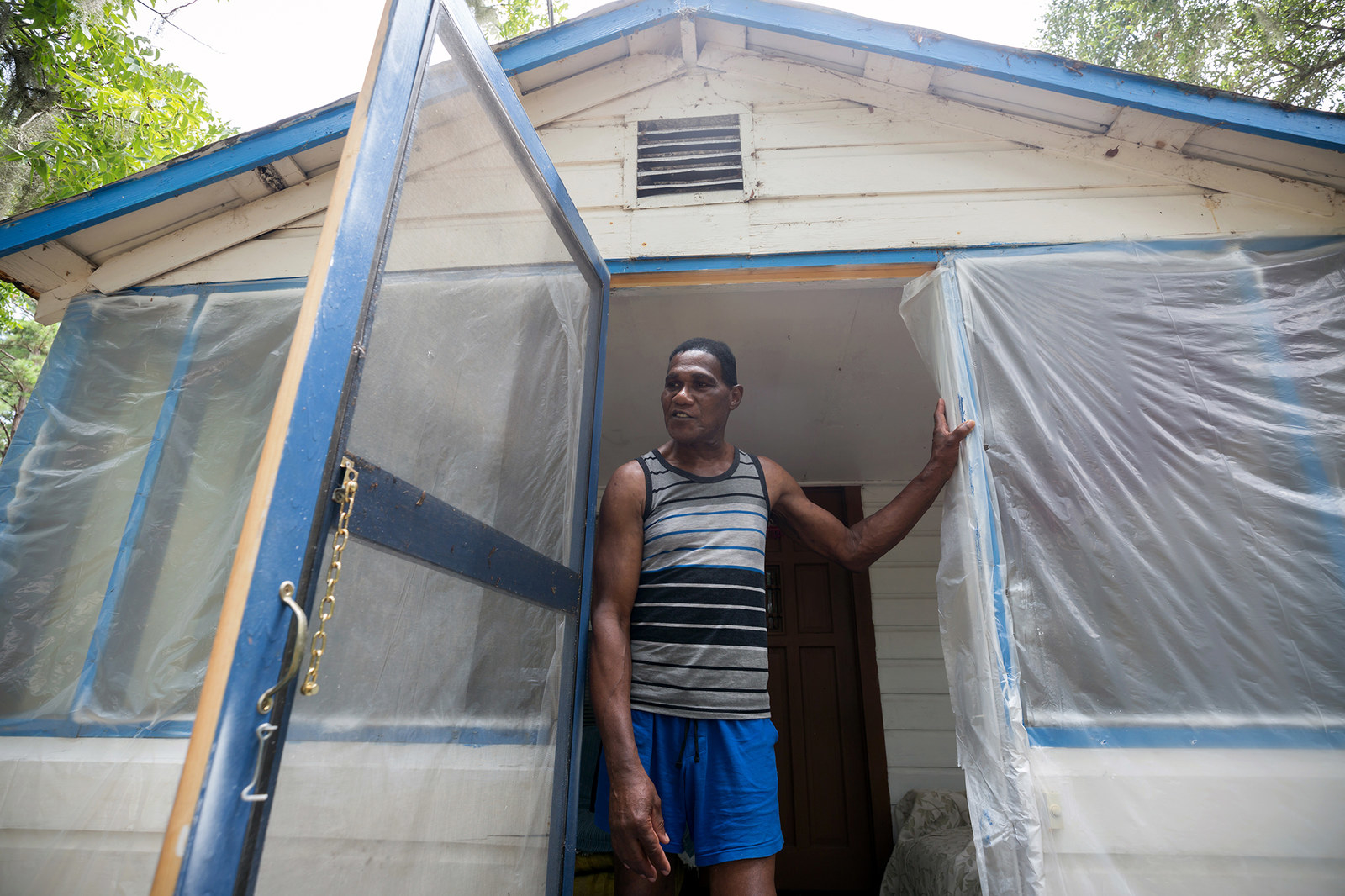 Stephen Wilson, a descendant who returned to Sapelo after many years in Boston, said he's thought about selling some of the 8.4 acres he owns jointly with his siblings. His daughters are grown and live outside of Georgia, and he said they don't seem interested in keeping ties to the island. The money the developers dangle sure is sweet, he said, but the new vacation homes give him pause.
"Someone's going to come and put a quarter-million-dollar home next to my home, which is worth about $50,000? That'll raise my taxes," Wilson said. "It's just cutting your own throat."
Wilson said a neighbor of his owns a half-acre and got a tax bill for $2,000 even without a house on the plot. And Wilson is still incensed about the dramatic tax spike he fought a few years ago. He said he'd dropped by the post office one day, sweaty and exhausted after mowing all morning, and found a tax bill for exponentially more than he'd ever paid. Oh, no, no, no, he thought. He immediately ran home, spruced up, and hopped the ferry to the tax office to protest.
"A friend of mine told me, 'Steve, you cannot fight the state,'" Wilson said. "I told him, 'Do you think Obama would be in the White House if Martin Luther King didn't fight for us?' You fight. You might not win, but you can't let it go easily."
The people at the tax office couldn't help him adjust his rate, Wilson said, but they encouraged him to register for a public forum to air his grievances. Wilson showed up at the appointed time and gave a half-hour speech on the effects of higher taxes on the descendants. Wilson argued that taxes were intended to pay for services you have and services that are coming, but on Sapelo, "we don't have anything and nothing's coming." He said the commissioners thanked him and said they'd call with their response.
"They didn't ever call me back, but they sent me a letter and they lowered my taxes like you wouldn't believe," Wilson said with a grin. "You see? I'm a fighter."
"If it's gone, if there's not a place where this culture is preserved, the history is going to float away that much faster."
At the time Wilson was describing, in 2012, taxes shot up more than 1,000% on some properties in Hog Hammock, said Reed Colfax, a Washington-based attorney for many descendants. Families sued, and a settlement rolled back the hikes and froze rates until 2017. The county didn't raise taxes this year, but it could at any time now that the settlement has expired. The civil rights lawsuit, Colfax said, is about getting enough basic services to grow the island's economy, a backup plan for survival in case taxes surge again.
"We're talking about a case that implicates many, many decades of history on that island to understand what's happening today," Colfax said.
But the civil rights track is taking years, and time isn't on the side of Sapelo residents. Colfax said several plaintiffs have died since the initial filings five years ago, losses that reverberate beyond coastal Georgia.
"It's a significant part of our history that very, very few people in our country have heard about," he said. "If it's gone, if there's not a place where this culture is preserved, the history is going to float away that much faster. There won't be a place for people to visit, to learn about, to actually talk to descendants."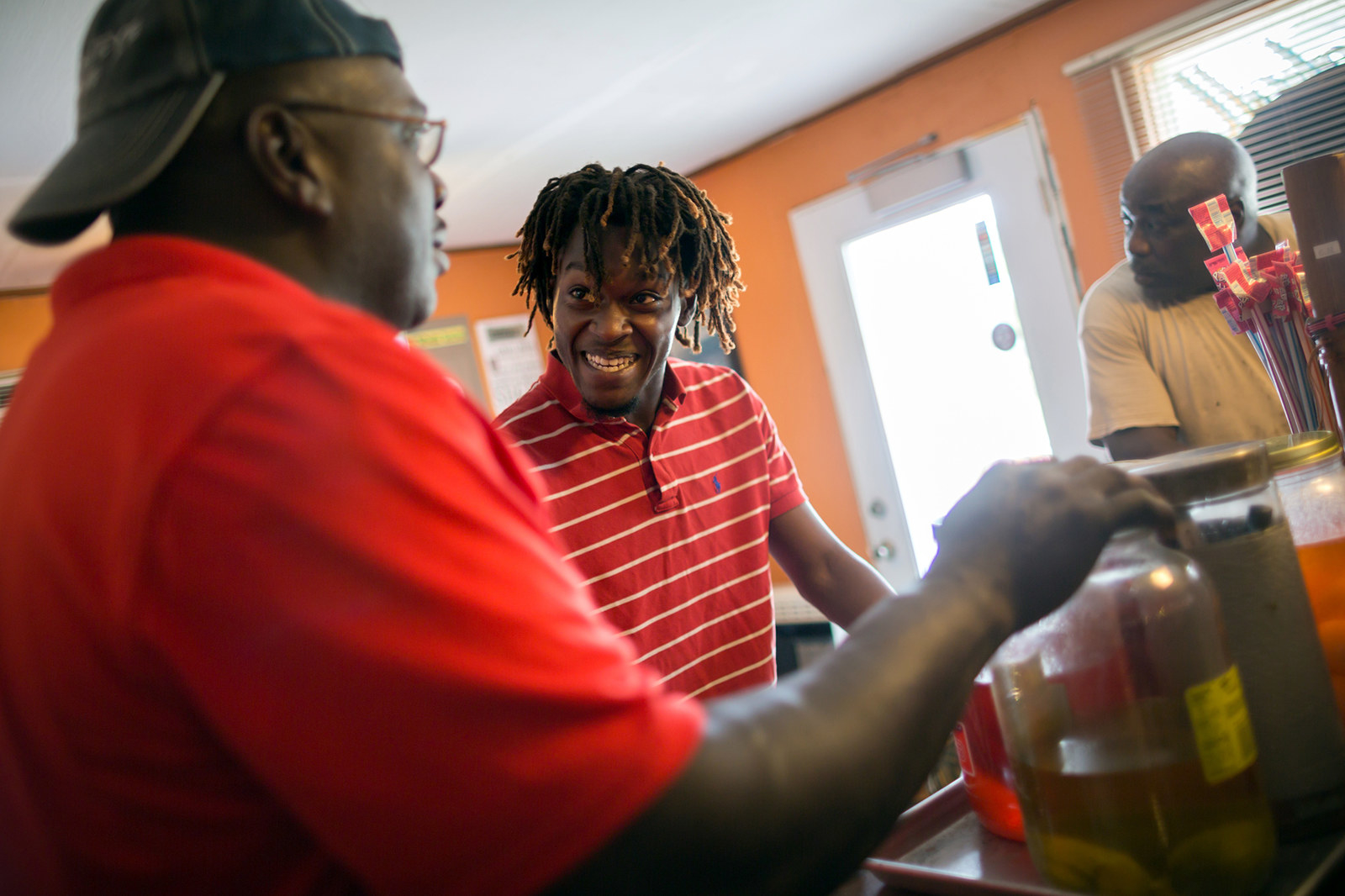 Many land-owning islanders come and go, unable to stay year-round because of the lack of basic services. Grovner is on Sapelo most of the week, though he also owns a house and a farm on the mainland. He runs Sapelo Sights, the tour company BuzzFeed News used for this visit, and serves on the county's historic preservation board. Grovner has grown disillusioned with preservation work, however, because he said the county routinely sides with builders who push the limits with projects that exceed the 1,400-square-foot maximum for residences. On a drive around the island, Grovner pointed out a few homes with unfinished lofts on top — an old trick, he said, to get around the restrictions.

"You tell me this is just 1,400 square feet," Grovner said, pointing to one large home with a kayak and dune buggy out front. "And this one right there? You tell me that's just 1,400. No way in the world. Or this one — we voted against it on the preservation board but the county inspector overruled us."
At one construction site, the island's main contractor, Stephen Mitchell, a white man in jean shorts and a red shirt, was supervising the building of a vacation home for a family from Rhode Island. He reluctantly answered a few questions about the development, which he said began around 2007 but has spiked in recent years as more people hear about the unspoiled island with an ocean view. He said he's built at least half a dozen houses so far and has bids out for that many more. When asked whether he gets pushback from the descendants about all the construction, he nodded toward Grovner.
"J.R. isn't giving me too much trouble these days," Mitchell said with a chuckle. "I'm doing my job, that's all I'm doing."
Mitchell said he loves every inch of the island — the wildlife, the serenity, the people. But wasn't his work threatening all those things that make Sapelo special? He sees it that way sometimes, Mitchell conceded, but he also has a family to feed.
"If I don't do it, somebody else will," he said with a sigh. "That's just the way it is."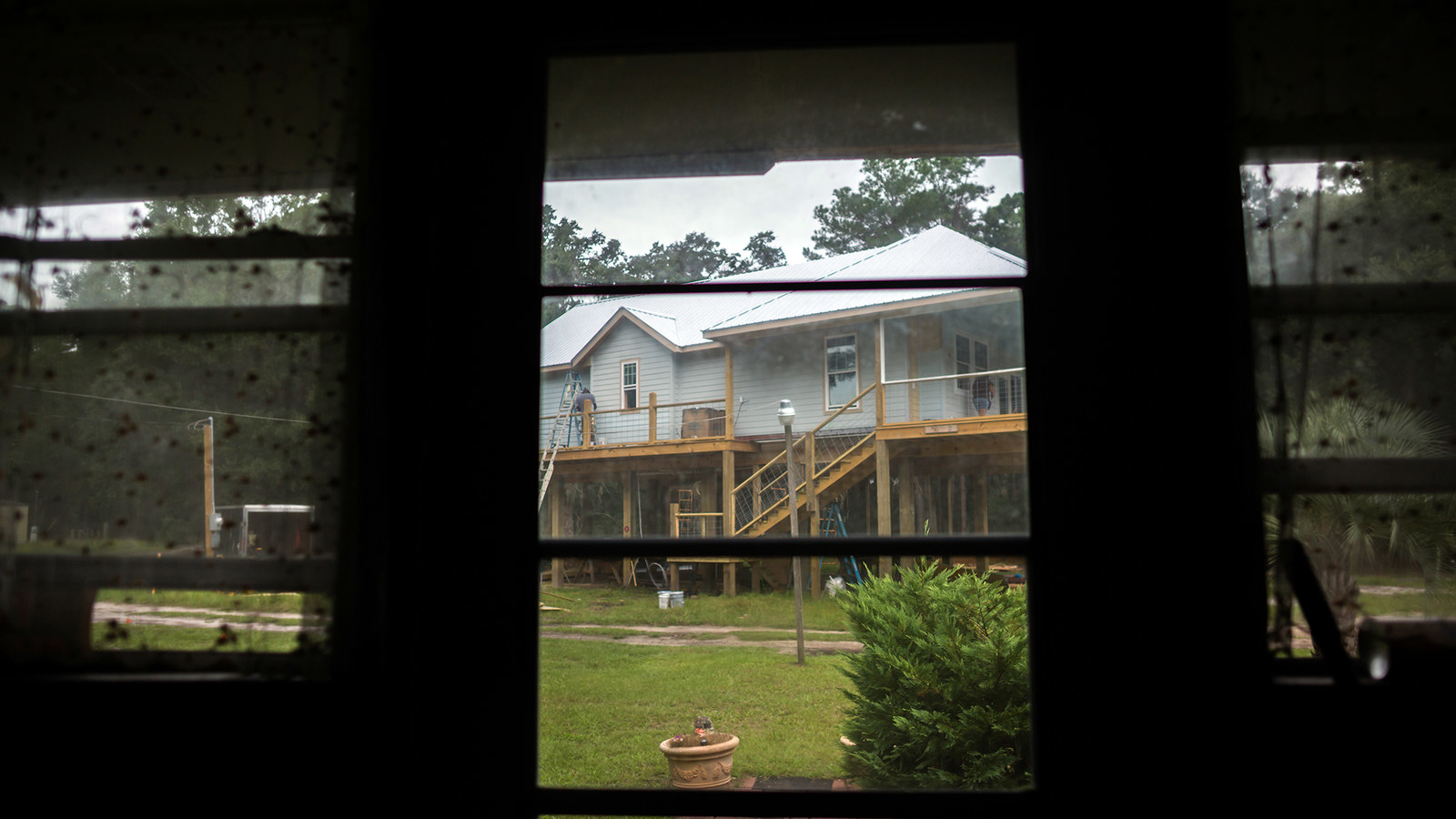 Grovner pulled into the driveway to his cousin Marvin's family home, a modest blue one-story with neatly trimmed bushes and a septic pump outside. It was surrounded on all sides by vacation houses that hadn't been there a decade ago; one directly across from the front door was still under construction, with Mitchell's workers painting and hammering under the sun.
"This is it. This is our problem. When they tax this house here, they're going to up the taxes on Marvin's dad's house," Grovner said, making a squeezing gesture.
Earlier at the general store, his cousin Marvin Grovner, who at 21 is among the youngest residents on the island, had talked about his uneasiness with the new buildings encircling the place where he grew up. He remembered playing all over the open land around his parents' house, with zero concern for property lines or running into anybody who wasn't kin.
"All that's been cut down to a minimum," Marvin said. "My parents are just hoping they're going to be nice neighbors — that's their main concern. It doesn't matter that they're white as long as they're here for a good reason. But if they're trying to push us out, that's different."
The new faces on Sapelo are fodder for gossip among the descendants, who keep close track of the arrivals. They tell stories about lawyers who chipped in to buy a timeshare together, a cigar-smoking bigwig from out of state, the families whose dune buggies rip up the island's plants. A few of the vacation homes are listed on Airbnb, advertising "a quiet cottage on a secluded island" or "Weekend at Bernie's!" One reviewer praised the scenery but added, "the locals are not super welcoming."
The lack of jobs on or around Sapelo means that some islanders, including Marvin, have worked in construction with Mitchell's crews, essentially forced into hastening the demise of their centuries-old community. These days, however, Marvin can't find steady work and is itching to leave. He's saving up to get off Sapelo, out of Georgia altogether, and see the world. He said the elders urging him to stay don't understand the loneliness of growing up in a dying enclave, of watching classmates on the mainland hang out after school when you have to run to the dock to make the last ferry home.
"They think it's better to be on the island because you can't get into trouble; bad things don't happen to you," Marvin said. "But you can't be scared like that. You have to go, adventure, see different things."
Still, he said, there's nowhere else he'd like to end up when his traveling days are over. He dreams of coming back to teach his children to hunt the wild cows and boars that roam the island, and to fish with his grandchildren like he did with his grandfather.
"I don't want that to be taken from them," Marvin said. "Then they won't know where they came from. It'll just be stories."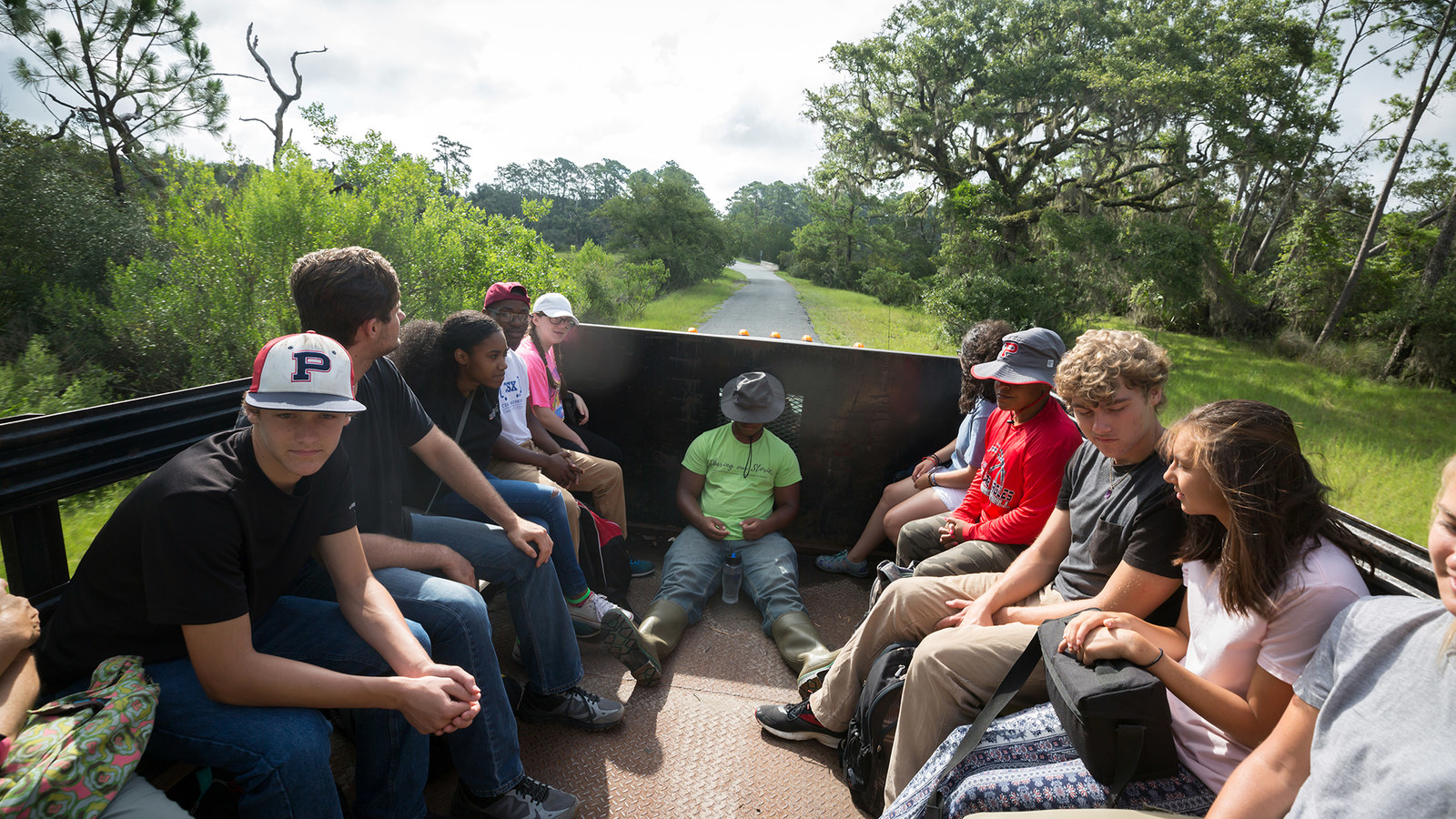 One blazing day on Sapelo, a dozen high school students from Putnam County, a poor, rural part of Central Georgia, sat in the back of a flatbed pickup with dragonflies swirling around their faces. Their eyes were closed as they marked a moment of reflection before stepping onto the ground of Chocolate Plantation, a site on the north end of the island where the ruins of slave cabins offer clues to life at the time of Bilali Muhammad.

The students were there with historian Christopher Lawton, through a partnership with his nonprofit Georgia Virtual History Project, the school district, and the Willson Center for Humanities and Arts at the University of Georgia. Lawton, who studies slavery and the antebellum South, told the teens that in all his research of plantation life, no place has haunted him like Chocolate. A framed photo of the cabins hangs outside his bedroom. He said he thinks about the plantation "at least twice a day."
"Sometimes the hardest places, the most broken stuff, is where the most incredible things grow," Lawton told the students. "If we wanted a nice and easy trip, we could've gone to Six Flags. This is about digging into yourselves."
As the number of descendants falls, historians and preservationists are racing to record the stories of Sapelo and introduce them to a wider, younger audience, a mission that took on urgency with the death last year of Cornelia Bailey, a descendant known as a storyteller and a repository of island history. Oral histories and memoirs and plays and documentaries (including one commissioned by Walmart) have appeared in recent years. The island inspired the name of Sapelo Square, a website for news and commentary about black Muslims. The same week BuzzFeed News visited, a University of Connecticut team was there conducting research for an opera.
Lawton has come to Sapelo for years, but this was his first trip without the friendship and guidance of Bailey, or "Ms. Cornelia" as she was known. He wanted to teach the students about a little-explored link between Sapelo and where they're from: Putnam County, the birthplace of writer and folklorist Joel Chandler Harris, who popularized the Brer Rabbit character in his Uncle Remus series. In one volume, Lawton said, Chandler recounted a story that was unmistakably based on Bilali Muhammad, suggesting that the enslaved Muslim's reputation was such that it spread along the coast even in a time of harsh subjugation.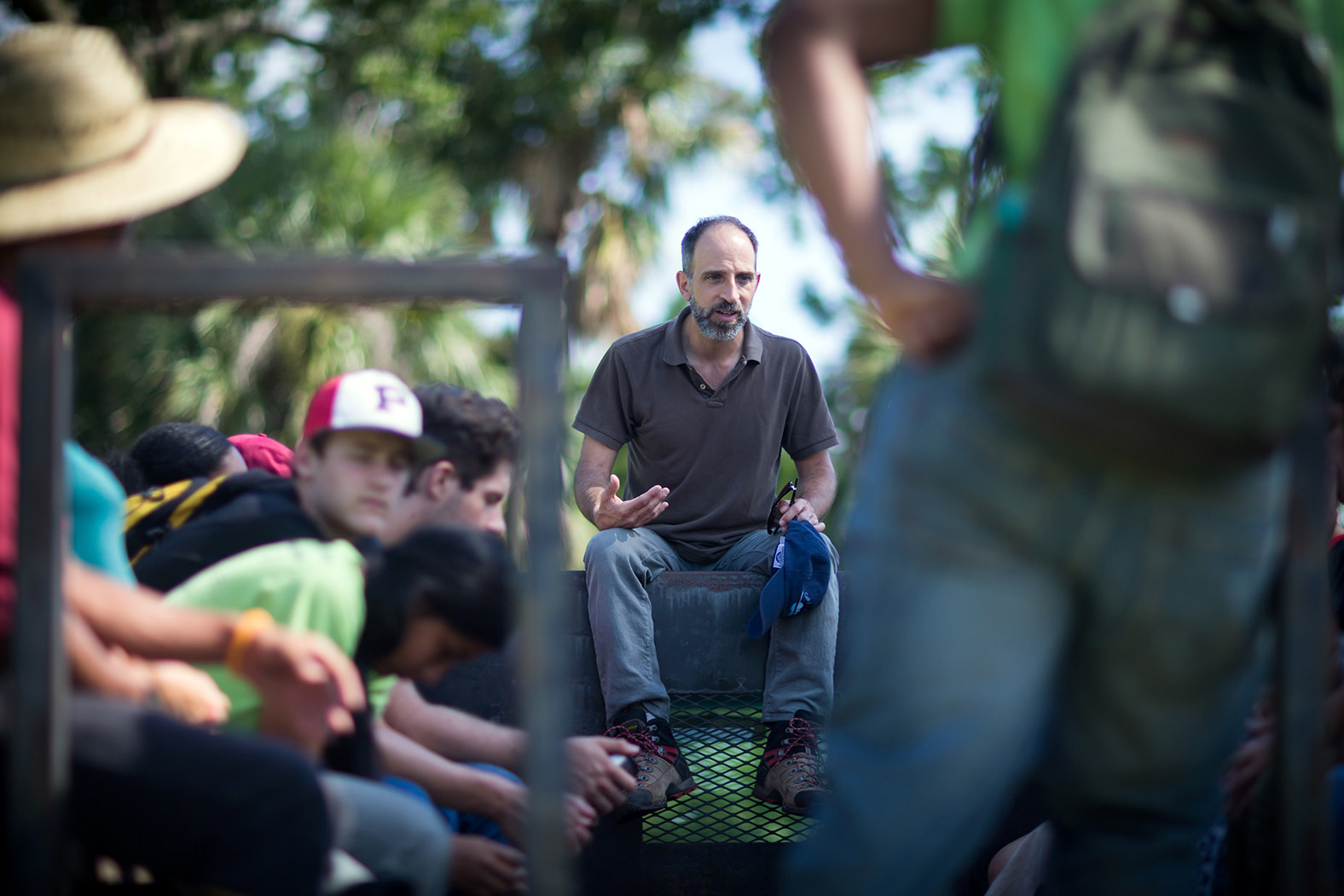 "There is this web of connectivity, even this undercurrent of Islam in America, and it kind of got blotted out of the mainstream narrative that we wanted to tell in the early 20th century," Lawton said.
The day before visiting, the students read about and discussed Bilali Muhammad through a course packet that included interviews with descendants, historians' findings from ledgers and bills of sale, and correspondence from visitors to Sapelo in the slavery era. While some details are in dispute, historians agree that Muhammad's life was exceptional; one biographer in 1940 dubbed him "probably the most remarkable slave who ever lived on the Georgia coast."
According to Lawton's teaching materials, Muhammad was a literate Muslim born in West Africa and captured there when he was no older than 15. He was taken first to the Caribbean, a common stop for the brutal practice of "seasoning" Africans in preparation for a life of enslavement in the United States. In the Bahamas, Muhammad married a woman named Phoebe and fathered many children (the exact number is unknown, though islanders count 12 sons and seven daughters). He was forced to serve as rider, or overseer, on plantations there, an experience that probably made him attractive when a wealthy young man from Georgia, Thomas Spalding, went looking for slave labor for his newly purchased 4,000-acre plantation on Sapelo Island.
"All this happened, even though it kind of seems like a story from a book."
Spalding purchased Muhammad, Phoebe, and several of their children around 1802 — a rare arrangement at a time when enslaved families typically were broken up and sold separately. The family was brought to Sapelo, Lawton wrote, "where Bilali spent the remaining half-century of his life forced to build, oversee, and protect Spalding's vast island empire."
Even while enslaved on Sapelo, wrote historian Michael Gomez of New York University, Muhammad and his family "practiced daily prayer rituals using beads and mats, observed dietary taboos, and exhibited other behaviors consistent with Islam." In descendants' oral histories, Phoebe is said to have worn a loose veil and Muhammad was described as very tall, with small features and "coal black" skin. He lived well into his eighties and is believed to have been buried with his Qur'an and prayer rug, though his grave hasn't been located.
For historians, the most thrilling evidence of Muhammad's life is known as "the Bilali Document," pages of parchment with writing in broken Arabic, enclosed in deerskin from Sapelo. Scholars have determined that the document, now held by the University of Georgia and loaned this summer to the Smithsonian in Washington, is Muhammad's rehashing of Islamic legal treatises that were taught in West Africa at the time of his boyhood. The inference is that Muhammad's faith endured through capture, Middle Passage, "seasoning" in the Caribbean, and a life in bondage under at least two plantation owners.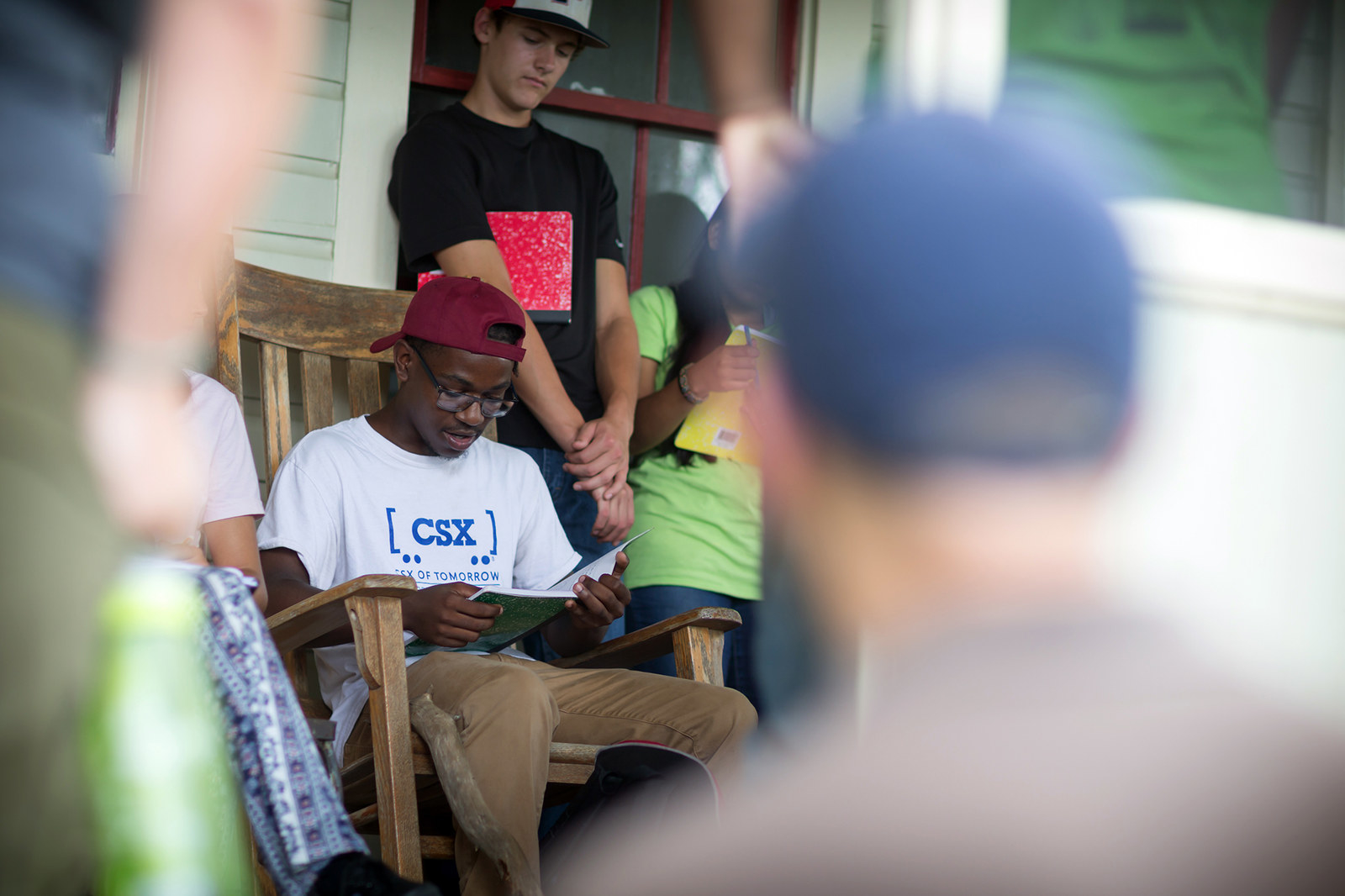 That's the part that gets Hannah Lanier, 16, a white student from Putnam County. She said she couldn't stop thinking about the strength of character it took for Muhammad to retain his belief in God despite "everything he was going through."
"All this happened. Now we acknowledge it. We can't go back and change it, and..." Lanier's voice cracked and she turned away to gulp back sobs. "It's just, it's a lot," she said.
Lanier was comforted by two classmates, 18-year-old Alex Olive, who's black, and 16-year-old Angie Monroy, a Latina. It was Lanier's first trip to the island, but the other two had come before and had gotten to hear stories directly from Bailey, "Ms. Cornelia," who drilled into them the importance of preservation.
"That's why I like coming here. All this happened, even though it kind of seems like a story from a book," Olive said. "When you come here, you see the places where they lived, where they walked. It makes it real."
"Yeah, but the history here is disappearing, and that's something that shouldn't happen," Monroy said. "When I walk through here and think about how the slaves lived, I could hear the kids laughing, crying. I got the chills. Like Ms. Cornelia said, there will be changes and we have to accept them, and life goes on. But we're talking about a history marked here on the land, and it's sad to see that changing." ●