In Illinois, a mother's heartache over her daughter's autism led to a nonprofit that helps Muslims with disabilities. Out of Michigan, an activist network pushes Muslims across the nation to address racial injustices. And in California, a Muslim civic institute has trained more than 100 rising leaders.
Those three projects emerged in recent years as part of a boom in Muslim-led nonprofit work that counters ideas of Islam as foreign and dangerous. And all of them are connected by an invisible thread: Pillars Fund.
The Chicago-based charitable fund, whose name honors the five pillars of Islam, started seven years ago when a handful of wealthy American Muslims pooled their money and quietly began giving solely to nonprofit groups in the United States — no mosques, no overseas charities. Today, Pillars is emerging as a powerful, behind-the-scenes engine of Muslim activism, a secret weapon in the war against the multimillion-dollar "Islamophobia" industry.
Pillars donors rarely speak publicly about the fund; it's unknown outside philanthropy circles, and that's how they prefer it, out of privacy concerns as well as cultural traditions that frown on showy giving. In Pillars' early years, nobody was sure it would even work, given all the potential pitfalls. There's already a wariness about where charity dollars go, an issue seen most recently in questions about how the Red Cross and other agencies would handle donations to Texans dealing with the aftermath of Hurricane Harvey. When Muslims are involved in fundraising, however, that general wariness kicks into overdrive.
But the urgency of this moment, with anti-Muslim attacks on the rise and a demonstrated bias against Islam from the White House, is nudging Pillars into the spotlight.
In interviews with BuzzFeed News in Chicago and Washington, DC, Pillars officials spoke in depth for the first time about the fund's mission and the many hurdles to harnessing US Muslim wealth.
For starters, Pillars is vulnerable to the same hostile climate it's trying to change, with outsized scrutiny of its operations and smear campaigns against associates such as Women's March co-chair Linda Sarsour, an outspoken civil rights activist who's on the Pillars advisory board and who co-founded a Pillars grantee, MPower Change, an online Muslim organizing platform. Sarsour has faced right-wing attacks, including death threats and terrorist labels, for years based on her pro-Palestinian stances and charged social media posts.
If Pillars' success continues, philanthropy experts say, it's poised to become the first national Muslim community foundation, akin to Catholic Charities or Jewish Federation. Any missteps, however, could have a chilling effect on US Muslims' ability to raise money or find big foundation partners for projects that guard civil liberties and promote community service.
The high stakes of this gamble mean sleepless nights for Pillars co-founder and Executive Director Kashif Shaikh, the son of Pakistani immigrants who left his steady job as a program officer with the billion-dollar Robert R. McCormick Foundation last year to work full-time for the fund. But there's also what he calls "unbridled optimism" — a rarity among American Muslims these days — about the role he hopes Pillars will play in changing the national conversation about Islam.
"Muslims are so beaten down right now and it's kind of like, 'Am I welcome here? Am I really welcome here?'" Shaikh said. "And in those moments, you need to create your own spaces."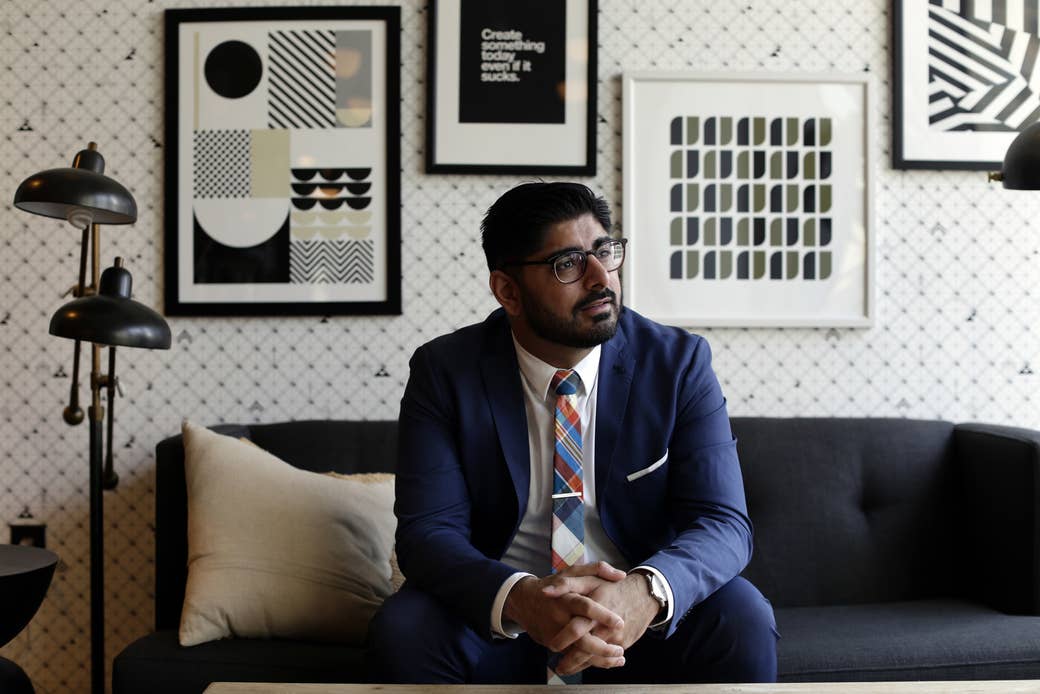 In the early 2000s, a few wealthy US Muslims bonded over the lack of ways to donate to causes that weren't either tied to a mosque or for overseas aid. They brainstormed ways to contribute to projects at home, but the timing wasn't ideal for big dreams about Muslim philanthropy.

Communities were still reeling from the devastating effect on such work after the government's post-9/11 crackdown on Islamic charities, while anti-Muslim campaigns increasingly influenced national politics and mainstream public opinion.
Founding members realized they had to be more calculating in where they directed their dollars if they wanted to act as a counterweight.
All that set the stage for Pillars Fund, which began in 2010 from the shared vision of a group of friends who came together in auspicious circumstances.
At the time, Shaikh was a program officer at the venerated McCormick Foundation, so he had the skills and connections. Five wealthy Muslims who were disenchanted with old charity models had the money. And then there was Rami Nashashibi, a Palestinian-American nonprofit head who'd risen to national prominence after two decades of serving Chicago's most vulnerable residents; he brought experience, and some PR advice.
"I'm their Flavor Flav. They need a hype man," Nashashibi said with a grin at the office of his nonprofit in the struggling Chicago Lawn neighborhood. "Pillars is one of the best-kept secrets, but it's quickly becoming not a secret."
Every year since its inception, Pillars Funds has inched closer to giving out a million dollars; this year, the fund is expected to award around $700,000, Shaikh said. That's a good start, donors said, but they know it's still a drop in the bucket compared to the deep coffers and political connections of anti-Muslim movements that specialize in squashing Muslim organizing. Dozens of anti-Muslim groups had access to more than $200 million in funding between 2008 and 2013, according to a study last year by the advocacy group Council on American–Islamic Relations and the University of California, Berkeley's Center for Race and Gender. That money has been used to intervene in mosque-building projects, meddle in how Islam is taught in US schools, influence policymakers, and smear Muslim organizers.
It doesn't take much to land on the anti-Muslim industry's radar; just being a Muslim public figure is enough. Prominent Muslims such as longtime Hillary Clinton aide Huma Abedin and Minnesota lawmaker Keith Ellison, the first Muslim elected to Congress, have been painted as undercover extremists or Muslim Brotherhood operatives.
Under the guise of defending "national security," anti-Muslim groups monitor Muslim activists, waiting for the slightest slip-up, the most tenuous connection to a controversial figure. Avoiding those traps, Shaikh said, means operating 24/7 "at the highest levels, pristine levels."
"If one of our grantees makes a dumb comment, in a normal world, that wouldn't matter. You're not going to fold an entire organization," he said. "But we have to operate with that added layer of threat."
"If one of our grantees makes a dumb comment, in a normal world, that wouldn't matter. But we have to operate with that added layer of threat."
Pillars found a bodyguard of sorts in the Chicago Community Trust, a $2.5 billion foundation that funds hundreds of nonprofits in the Chicago area. Terry Mazany, president and CEO of the trust, said sheltering Pillars Fund was mutually beneficial: He was looking for Muslim-focused projects to round out a diverse portfolio, and Pillars needed "a protective shield" in a political climate where Muslim enterprise is scrutinized.
With Pillars housed at the trust, donors could make checks to the Chicago Community Trust and rest assured they wouldn't get linked to any Muslim group that might become controversial. Non-Muslim charities don't work that way, and nobody involved thinks it's fair that a third party has to step in because of unfounded suspicions and alarmism. But, as Mazany put it, "is there really another path?"
The trust helped Pillars in other ways too, exposing the fledgling fund to big foundations that were looking for "safe" ways to support Muslim causes. More than money, Mazany said, Pillars now enjoys "a seat at the table, a presence, and a voice."
As word of the launch spread among wealthy Muslim circles, checks poured into Pillars, with the fund growing at a rate Mazany found astonishing for a newly formed group with a niche focus.
"Typically, when I see these types of funds, checks that'll come into those are maybe $500 to $1,000. Here, donations into Pillars come in at $25,000 increments," Mazany said, chuckling. "It's just extraordinary. It's not typical."
The first five contributors each ponied up $25,000 or more. Seven years later, Pillars boasts two dozen donors, mainly Muslims with South Asian and Arab roots who made their fortunes in the finance, tech, and medical fields. There are individuals, couples, families. Shaikh said the average donor age is 45. Some donors don't have seven-figure incomes, yet they still give the same amount as the millionaires.
"The scale of giving in our community is extraordinary," said a Pillars founder, a hedge-fund manager of South Asian descent who asked not to be named out of security concerns. "It's very different from my hedge-fund friends, who make $10 million a year and they think they're a hero if they give $25,000. It's like, 'I need to be acknowledged, kiss my ass,' when $25,000 is not even a day's pay for them.
"The giving culture in our community is really, really strong," he said. "That's a function of the religious component, but it's also, like, 'I get it, nobody else is going to do it.'"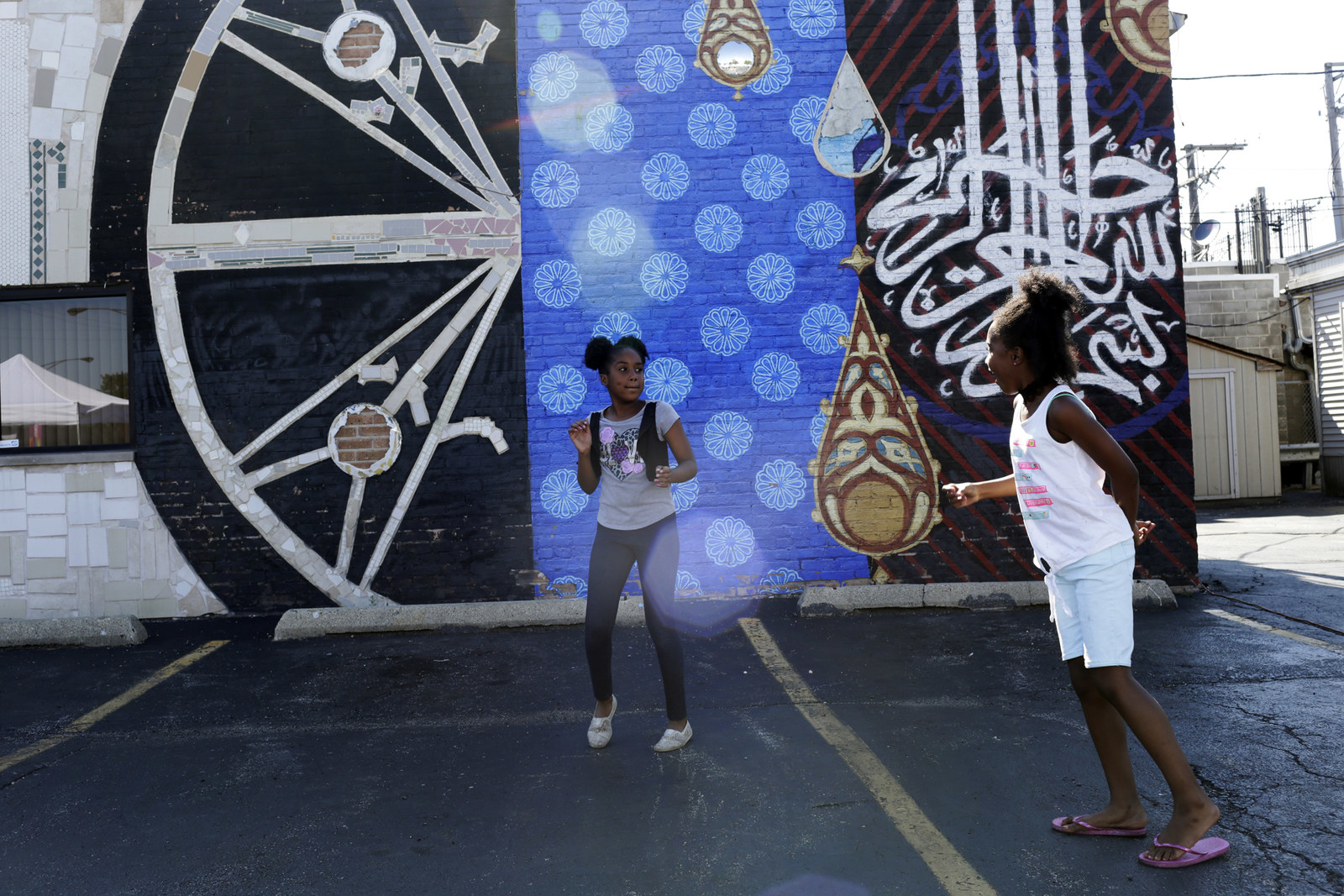 2016 was the Pillars Fund's biggest yet, with a million dollars in outside funds and a flurry of invitations coming in as big-money foundations scrambled to "do something" about the rise of President Donald Trump and his anti-Muslim, anti-immigrant policies. Donors across the country wanted to give to groups fighting Trump's message, but they had few inroads into US Muslim civil society and were skittish given the suspicions swirling about charities linked to Islam.

It was time for Pillars to step up its game.
"Responding to the moment has to be a commitment to the next 10, 15 years," Nashashibi said. "And that's where Pillars recognized we need to ratchet up very quickly. We need to go from playing in minor leagues to really being a big-league contender because the moment is now."
Shaikh, who'd managed Pillars on a volunteer basis alongside his day job at McCormick, decided the time was right to become a full-time, salaried Pillars executive. Pillars also became independent of the Chicago Trust, though, in a sign of the times, Pillars will continue housing its fund at the trust, an extra layer of protection Shaikh said wouldn't be necessary "in a perfect world."
"We need to go from playing in minor leagues to really being a big-league contender because the moment is now."
To kick off Shaikh's new role, he and the hedge-fund manager embarked on a whirlwind week of introductory meetings with big foundations they hoped to cultivate as partners for Pillars. Shaikh said they felt like traveling salesmen, two brown guys in suits showing up at the overwhelmingly white offices of the country's richest philanthropies.
The duo paused in the lobby of the New York Community Trust and gazed at a wall of black-and-white portraits of the fund's founders from the early 1900s. Shaikh said that's when he understood what was on the other side of the risky work in getting Pillars off the ground.
"We're looking at these pictures and it hits us: They were us at one point," he said. "That was the moment I realized we're not playing for the next couple of years. We're playing so that a hundred years from now institutions like Pillars will be just one of many carrying out the values ascribed by our faith."
In the next two years, Pillars will branch out from grant making with a program to train five emerging Muslim leaders across the country in First Amendment principles and interfaith work through the Religious Freedom Center of the Newseum Institute. Similar partnerships with other organizations are in the works.
Some Muslims have criticized Pillars for playing it so safe that it's reinforcing anti-Muslim stereotypes.
Kalia Abiade, who as director of programs is a key gatekeeper at Pillars, said the selection of grantees isn't just about finding unique, well-run nonprofits, but gauging how the organizations fit together as a whole, a showcase of the most groundbreaking Muslim initiatives in the nation.
While there are some baseline requirements for grant applicants, much of the selection process is subjective, invariably leading to some grumbling about who gets grants and who doesn't. For example, Pillars doesn't fund mosques and hasn't given money to leading Muslim advocacy groups such as CAIR, a choice some Muslims criticize as a case of Pillars playing it so safe that it's reinforcing anti-Muslim stereotypes.
Pillars officials say there's no policy against funding CAIR chapters, but stressed that the application process is competitive. They receive hundreds of applications and typically pick just 15, some of them perennials and others one-time grantees.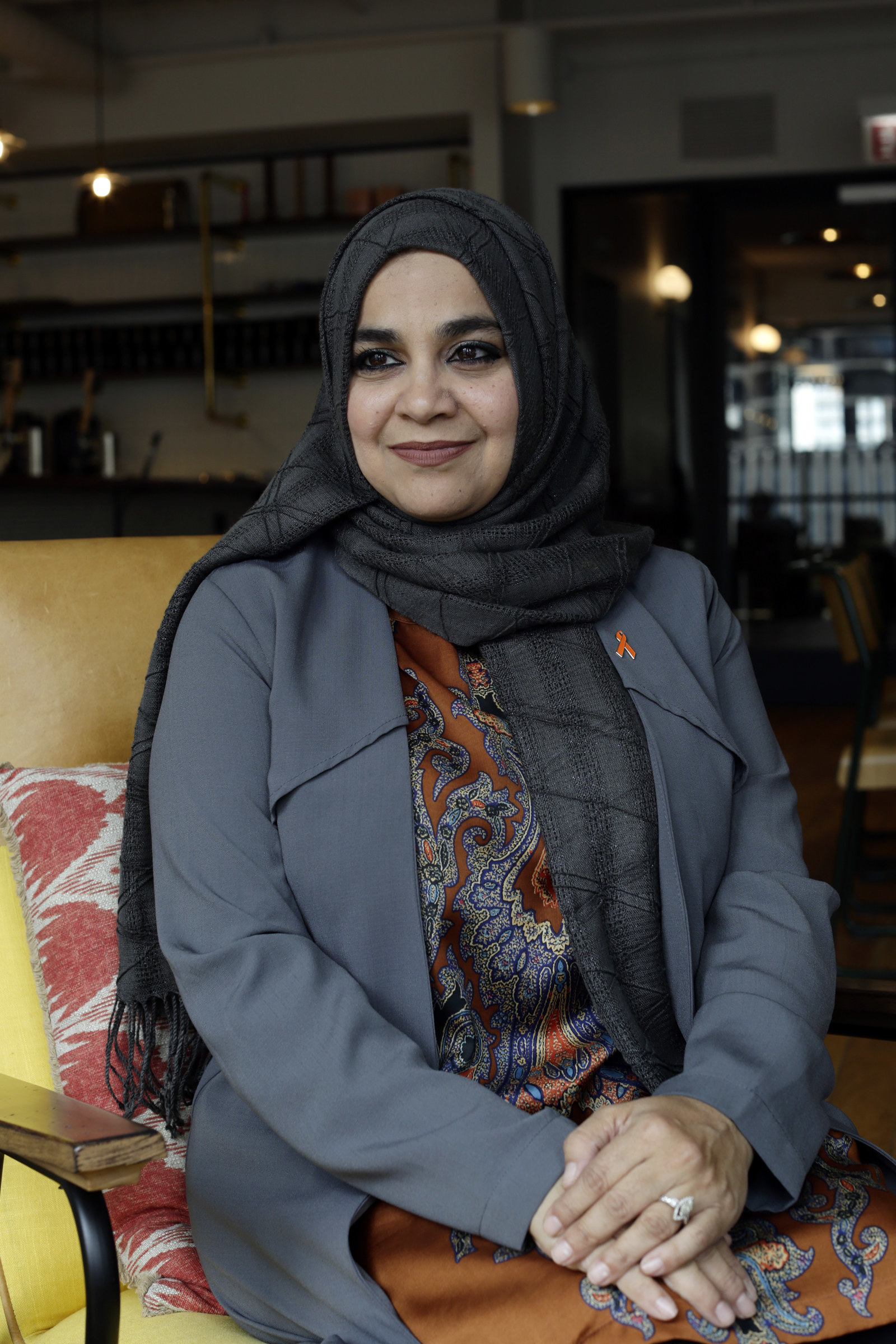 There are strictly service-oriented grantees such as Muhsen, which provides Braille Qur'ans and sign language interpretation to make mosques more accessible to Muslims with disabilities. There are grantees devoted to the study of US Muslims, such as the Institute for Social Policy and Understanding, a polling house and research center. And there are grantees that tackle Islam's role in pop culture, such as Halal in the Family, a web series about a fictional Muslim family developed by comedian Aasif Mandvi of The Daily Show.
To Pillars, the groups are doing valuable work in their own right, but are even more effective when viewed as a portfolio, a mosaic of the many ways Muslims contribute to their communities.
"One of the first things we did was sit down and look at these groups, which do great work year after year, and ask the bigger question: What is it that they all do together?" Abiade said. "What is the change we're trying to create?"
Dilara Sayeed, an educator and tech startup founder, and her husband, Yousuf, a physician, are in their third year as Pillars donors. The Chicago-based couple typically give to mosques, public radio, and disease research, Sayeed said, but they were drawn to the idea of supporting causes that directly confront the vilification of Islam and Muslims.

Sayeed and her husband especially liked Pillars grantee Unity Productions Foundation, a Virginia-based nonprofit that advises Hollywood on writing nuanced storylines and avoiding stereotyping in projects involving Islam or Muslims. The approach, she said, seemed fresher and more proactive than just issuing statements against offensive projects once they're already public.
"The long game for Pillars is not so much fighting a narrative that's out there, but promoting and sharing our own," Sayeed said. "American Muslims today, yes, we can talk about the negativity and understand its deep impact on how people are thinking about American Muslims, but we can also focus on the amazing things American Muslims are doing and have been doing for years."
"The long game for Pillars is not so much fighting a narrative that's out there, but promoting and sharing our own."
The history of Muslim philanthropy in the United States stretches back centuries, to the arrival of enslaved African Muslims who found ways to fulfill the Islamic tenet of charitable giving, known as zakat, despite the harsh conditions of plantation life.
One example shared by the Smithsonian National Museum of African American History and Culture tells how some enslaved Muslim women would tuck away tiny portions of their rice rations, which they'd later mix with honey and cook into treats they'd give to others. These saraka cakes, historians say, derive from the Islamic concept of sadaqa, or charity.
"Despite the fact that these women were enslaved, they acted on the impetus of faith. It's an amazing story of how long-standing American Muslim giving has been in the United States," said Shariq Siddiqui, an American Muslim lawyer and academic who's written extensively about US Muslim charity.
Siddiqui heads the Center on American Muslim Philanthropy, an Indiana-based nonprofit that was created in 2014 and has since launched an academic journal, a book series, and a symposium to keep up with the sector's growth. He said the rise in interest comes from wealthy American-born Muslims who don't necessarily share their immigrant parents' close ties to charities in ancestral countries.
Though other Muslim donor clubs are springing up, Siddiqui said, none so far has matched Pillars in terms of size and staying power. The biggest test, he said, will be whether Pillars can continue its growth and amass enough wealth to force meaningful changes in how Muslims are perceived. The results will have ripple effects, whether Pillars soars or falters.
"It's such an important experiment in our community," Siddiqui said. "If there's a scandal, a problem, it's not just that Pillars will fail, but that such initiatives will be pushed back. And we need more Pillars, not fewer." ●