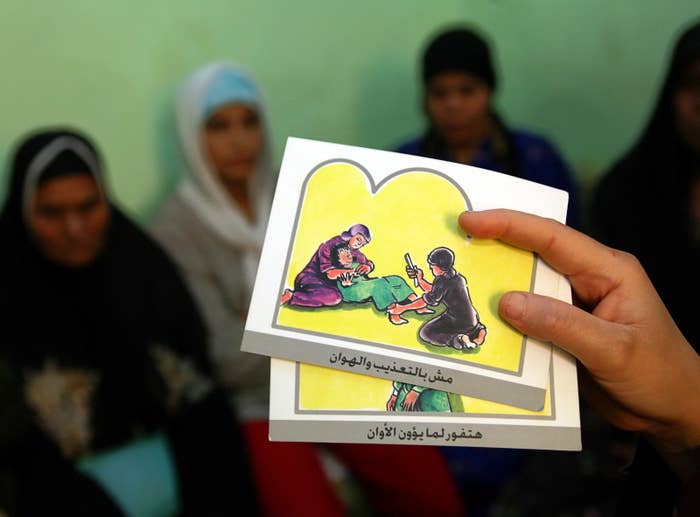 A "special" girls' trip is what a 7-year-old in Minnesota expected when she and another girl were whisked to Michigan by their mothers in February 2017.
Once there, the girls were told they'd be seeing a doctor, though it was unclear why; "our tummies hurt," one of them told an FBI interviewer. But at a clinic just outside of Detroit, there was no treatment for a tummy ache. Instead, according to a federal criminal complaint, each girl was placed on an examining table with her legs apart as a doctor sliced into her genitals in accordance with ritual cutting practiced by the Dawoodi Bohra, a small subset of Shiite Islam.
The first girl said she felt "pinched" during what she described as a procedure to "get the germs out." The second, also 7 years old, said she "got a shot, and that it hurt really bad and she screamed," court papers say. Afterward, she could barely walk and felt pain down to her ankles. When she drew a picture of the room for authorities, she used an X to mark "blood on the examining table."
Both girls said they were told to keep what had happened a secret. Later, one of them realized she'd left behind a winter glove.
Within months, the two from Minnesota, along with seven other girls, were at the center of a landmark prosecution: the US government's first federal case over female genital mutilation, the partial or total removal of external female genitalia for nonmedical reasons. But a judge's surprise ruling on Nov. 20 that dismissed most of the case has upended activists' hopes that this case would be a symbolic victory in their efforts to wipe out FGM, as the practice is known. More than 200 million women and girls globally have undergone cutting, which can leave traumatic memories and lead to serious health complications.
US District Judge Bernard Friedman's ruling was a shock considering the powerful evidence collected by prosecutors. Court-ordered medical exams confirmed that both girls had parts of their genitalia altered or removed. Agents executing a search warrant at the Michigan doctor's office turned up the missing glove, with the girl's first name written on it. Phone records showed communications between the girls' families and the clinic, and cameras showed the girls arriving at it and then leaving. Friedman himself called FGM "despicable" in his ruling.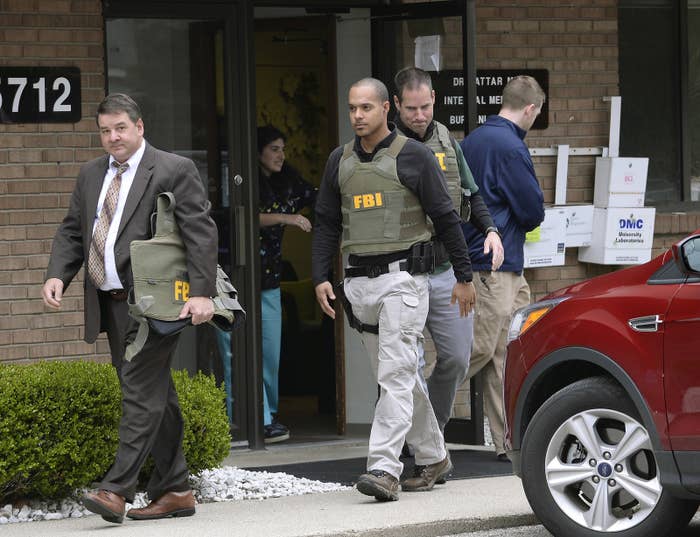 But he concluded that the 1996 federal law against FGM is unconstitutional and treads on states' rights. He wrote that Congress "overstepped its bounds" because states — not the federal government — are responsible for regulating "local criminal activity." As a result, charges were dropped against the lead defendant, Michigan doctor Jumana Nagarwala, as well as another doctor, Fakhruddin Attar, his wife, Farida Attar, and five other residents of Michigan and Minnesota accused of involvement.
Nagarwala still faces charges of conspiring to travel with intent to engage in illicit sexual conduct and conspiring to obstruct an official proceeding. She has denied wrongdoing and argues that she was prosecuted under a law Congress passed without careful examination. Attorneys for Nagarwala and other defendants made public statements praising Friedman's ruling. Federal prosecutors say they're reviewing the decision and will decide whether to appeal.
When they learned the judge had all but dismissed the case, women who've undergone cutting called one another in tears. "Shameful" and "disheartening" were common reactions posted in anti-FGM forums. The ruling also brought a fresh round of right-wing pundits using FGM for broad-brush smears against Muslims and immigrants, frustrating activists who want to make it clear they're fighting an ancient practice that spans cultures and religions.
"It was a shock and it was heartbreaking, but I feel like sometimes when you have that negative reaction, it can energize people. We saw that with the Trump election," said Mariya Taher, who underwent genital cutting at age 7 on a family trip to India, a practice known as "vacation cutting." Like the Minnesota girls, Taher, who was born and lives in the US, had no idea what was about to happen to her. She is now executive director of Sahiyo, a nonprofit collective started by Bohra women seeking to end FGM worldwide.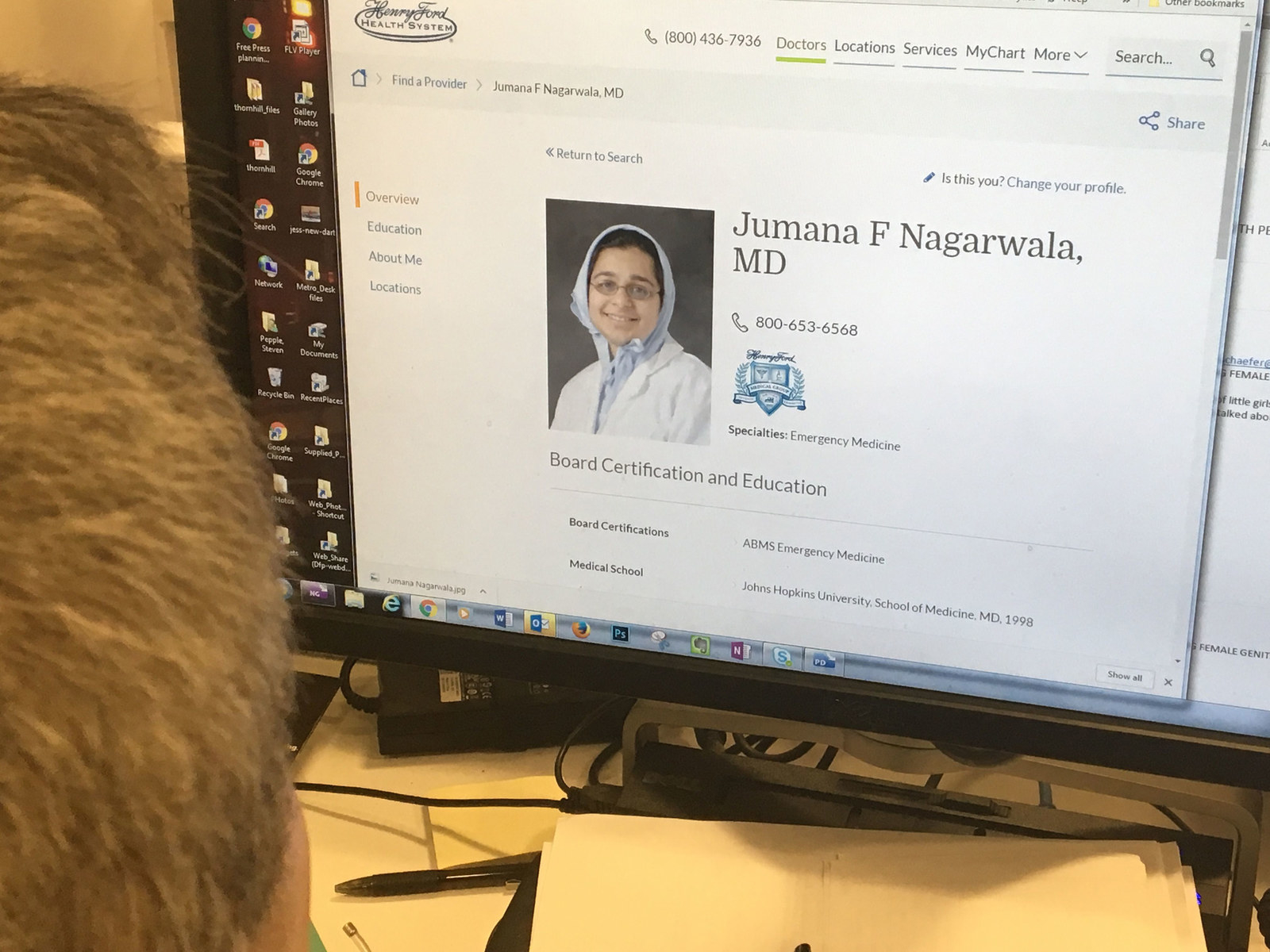 For the past several days, activists have been brainstorming how to harness their collective outrage into a revamped campaign. One focus is renewed lobbying for state-level protections in the absence of a federal law: 27 states already have anti-FGM laws, and some of them, including Michigan's, were adopted after the Detroit case made headlines. They're sharing the reactions of women who describe themselves as "survivors" of FGM, and raising funds for nonprofits working against genital cutting. A few are calling on support from the first two Muslim women elected to Congress — Ilhan Omar of Minnesota and Rashida Tlaib of Michigan, whose states are involved in the Detroit case. (So far, neither has addressed the case.)
The Detroit case focuses on nine girls: the two from Minnesota, three from Illinois, and four from Michigan, including one who was given ground-up Valium mixed into liquid Tylenol during the ordeal, according to court papers. But prosecutors allege that up to 100 girls may have been cut by Nagarwala over 12 years.
Members of the Dawoodi Bohra sect practice female circumcision, a religious rite they say amounts to a "nick." That description doesn't capture the harrowing accounts in the court papers. One of the girls from Minnesota told an FBI interviewer that she remembered taking off her clothes and being placed on a table at the doctor's office. A court-ordered medical exam found an incision and a small tear on her genitals.
She said her parents "told her that the procedure is a secret and that she is not supposed to talk about it." Three mothers, including the two from Minnesota, were among the codefendants whose charges were dismissed with last week's ruling. Several child-protection petitions were filed in connection with the case, and in some cases children were briefly removed from their homes but it's unclear whether they were allowed to remain with their parents as the criminal case works its way through court.
The United Nations, major Islamic organizations, and human rights groups condemn FGM in all its forms, and the practice is illegal in at least 30 countries. In the United States, more than two dozen states have laws criminalizing FGM, but not all of them explicitly prohibit transporting a child to another state that doesn't forbid FGM, which allegedly occurred in the Michigan case. Some legal experts say such measures are superfluous; genital cutting can be prosecuted under existing assault and child abuse laws.
But, activists say, ritual cutting cases slip through the cracks because of a lack of public awareness in the US about the practice.
For those and other reasons, they're still pushing for a federal law even as they turn their attention to bolstering state legislation. Activists expect an appeal, counting on a stronger case that addresses the judge's jurisdictional concerns. In his ruling, he said there was insufficient evidence to support the argument that the transport of girls over state lines had made the case a federal matter.
"I had a lot of conversations with a lot of people, many of them in tears, and I said, 'Look, they're not condoning FGM. It's not a free-for-all to practice FGM. This was a technicality'," said Shelby Quast, director of the Americas office for Equality Now, an international advocacy group for women's and girls' rights. She attended court in the Detroit case and believes there's a strong case for appeal, perhaps even the chance of it winding up before the Supreme Court.
Though optimistic about the appeal, activists fear that the ruling could have a chilling effect on their campaign to end the custom.
"The communities that practice it a lot were celebrating and seeing it as a vindication of their position," said FGM survivor Aissata M.B. Camara, who campaigns against ritual cutting through her New York–based nonprofit, the There Is No Limit Foundation. "Part of our job now is just to remind them that this not an endorsement of FGM," Camara said. "This does not mean that now it's legal in your state. It is still a human rights violation, it's still a crime, and by global standards, it's wrong."
In his ruling, the judge remarked on the small number of girls involved, finding it an insufficient number to claim an "interstate market" that falls under federal jurisdiction.
"There is no evidence that FGM is a commercial activity, and there is no evidence that anyone beyond the mothers of the nine girls alleged in the third superseding indictment is in the market for this 'service,'" the judge wrote.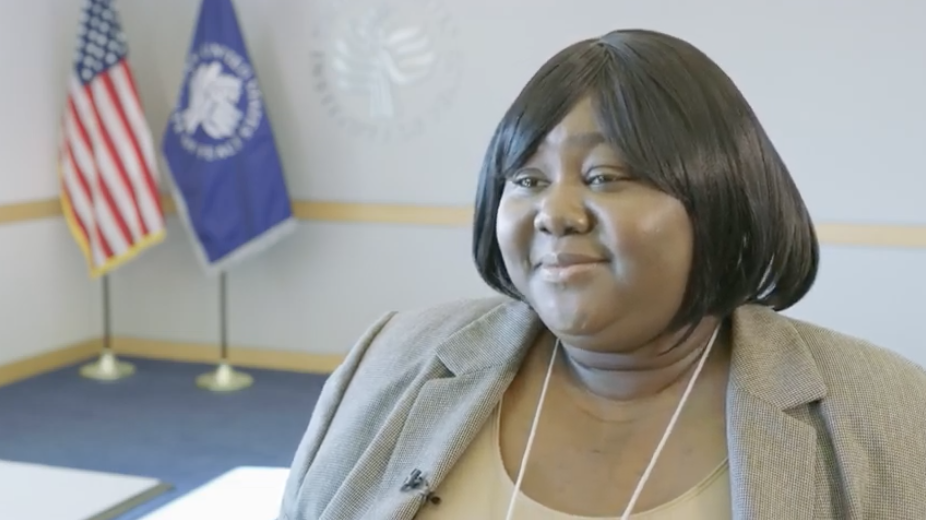 For activists, the lack of good data is a central problem in trying to get policymakers and advocacy groups to treat FGM as a serious problem in the United States. Various data collection projects are underway, but the findings haven't been released. The most-cited figure, from a 2016 report from the Centers for Disease Control and Prevention, said more than half a million women and girls in the US were at risk for cutting — a statistic that didn't come from an actual count but was arrived at by extrapolation based on immigration patterns from countries where FGM is practiced.
The fuzziness of the 500,000 figure — which many activists suspect is an undercount — gives room for right-wing groups to hype the threat and FGM apologists to play it down, each side using the lack of hard numbers to boost their argument. The Justice Department has included the disputed statistics in reports playing up threats posed by immigrants.
Quast said if the Detroit case is appealed, Equality Now will file a reworked amicus brief that addresses the numbers question and spells out how the issue goes beyond nine girls. The case before the judge, Quast said, "is just the tip of the iceberg."
"The fact that we don't have really good data in this country is not a reason to assume it's not there," Quast said. "That's certainly not reason to strike down a federal law that has broad reach to tens of thousands of girls at risk."