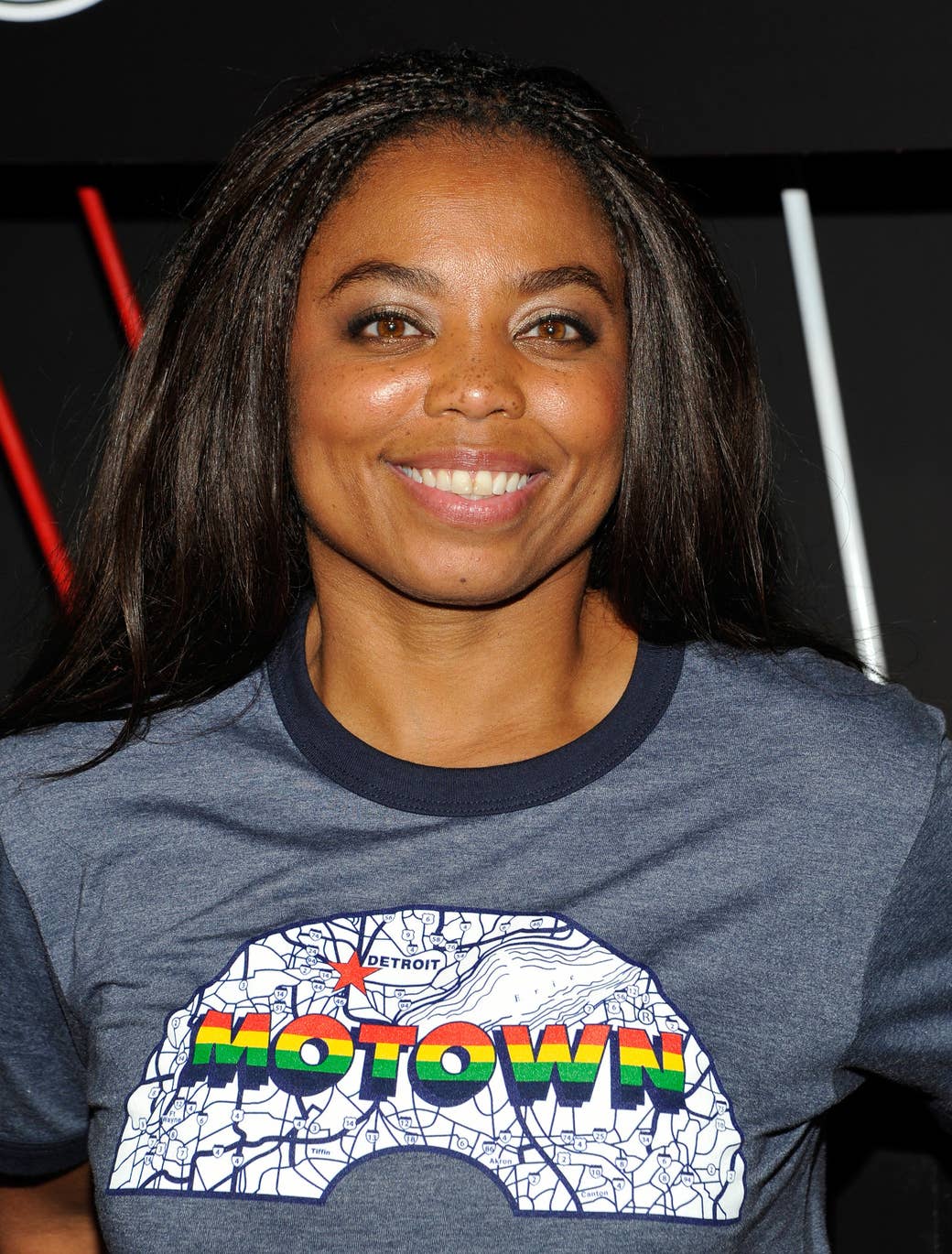 The brilliant and sprawling ESPN 30 for 30 Documentary O.J.: Made In America ended with attorney Carl Douglas ruminating on the concluding scene: O.J. Simpson being sentenced for a Las Vegas armed robbery in 2007 — 12 years after being acquitted of the murders of Nicole Brown and Ronald Goldman. The judge — somewhat surprisingly — sentenced Simpson to 33 years in prison, a punishment seen by some as far too harsh for the crime. Douglas spoke about what he called "the fifth quarter," in reference to his high school football team. The team was bad, but full of good fighters. They would lose most games, but told opposing teams that it didn't matter, because they would win in the fifth quarter. The fifth quarter, Douglas explained, was the fight in the parking lot after the game. It was about a negotiation of stakes — no matter how much a victory means to you, there is always someone or something waiting to take back some part of you that feels victorious.

Jemele Hill is currently suspended from her post at ESPN for two weeks. The suspension comes after she tweeted some mild commentary in response to some followers suggesting the idea of boycotting the Dallas Cowboys after Cowboys owner Jerry Jones insisted that any player who doesn't stand for the anthem wouldn't be allowed to play in the game. Hill has been in this predicament before, though some may not remember. In 2008, during the NBA playoffs, Hill was working as a columnist and occasional television contributor for ESPN. She was suspended for a week when — in a column about her struggles to root for the Boston Celtics — she mentioned Adolf Hitler. Hill wrote: "Rooting for the Celtics is like saying Hitler was a victim. It's like hoping Gorbachev would get to the blinking red button before Reagan. Deserving or not, I still hate the Celtics."
That section was edited out very shortly after the column was published, and Hill issued an apology. Still, she found herself suspended from the website for a week by the network. ESPN's statement about Hill then was condescending, almost parentally scolding: "She has been relieved of her responsibilities for a period of time to reflect on the impact of her words," the network said.
A few months later, while doing college football coverage on television, former Notre Dame football coach and then-ESPN analyst Lou Holtz weighed in on University of Michigan's embattled football coach at the time, Rich Rodriguez. "You know, Hitler was a great leader too," Holtz said in response to a quip about Rodriguez being beloved by players despite Michigan's poor record. It seemed — given what happened to Hill just three months prior — that Holtz would also find himself suspended, taken off the air to reflect on the impact of his words. Holtz wasn't suspended, though he released a three-line apology (compared to a paragraph from Hill). For some, this was a small but somewhat forgettable moment in the early ESPN career of Jemele Hill.
But now, it's an important reminder of how precedent can be set early. Targets don't always appear overnight. They are sometimes drawn on slowly, over the course of several years, by someone who wants you to always remember that they are not afraid to make an example out of you when the time comes. It is a precious limbo; you're not disposable, but you're not important enough to fight for either.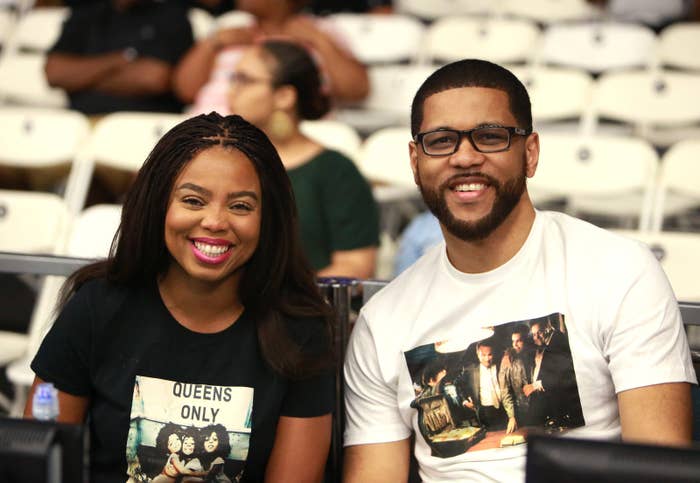 A lot has been said about what it must be like to traverse the media landscape as not only a black person, but as a black woman. By any account, Jemele Hill has paid more than enough of her dues, and has certainly paid more than some of her direct peers. Just at ESPN alone, Hill has been a contributor in various ways for over a decade, joining the "Worldwide Leader" in 2006 and working her way into a starring role on the network, due in part to her unique ability to opine in a direct fashion that cuts straight to the heart of a matter. Even before the age of Twitter, Hill's plain-speaking opinions laced with metaphor and biting humor made her perfect for what the platform would become.
Sometimes, the fifth quarter takes place the same night of a game in a parking lot, sometimes it takes place 12 years after an acquittal, sometimes it takes place one month after you describe the president as a white supremacist. But the decision to win in the fifth quarter by those with the power is always made well before they actually mete out the consequences.

It is a precious limbo; you're not disposable, but you're not important enough to fight for either.

On Sept. 11, Jemele Hill tweeted, among other things: "Donald Trump is a white supremacist who has largely surrounded himself w/ other white supremacists." Her tweet started a firestorm of criticism which peaked with White House press secretary Sarah Huckabee Sanders weighing in and suggesting that Hill should be fired for her tweets. The White House getting involved, of course, put ESPN in a difficult position: The network couldn't fire or suspend Hill on the heels of the suggestion from Sanders, if for no other reason than because the optics would look bad. It would seem like the president himself was the controlling arm of ESPN, dictating its disciplinary actions. ESPN presumably hired Hill and kept her employed for her opinions — many of which skew beyond sports. After her Sept. 11 tweets, ESPN issued a statement which said that Hill was made aware that her actions were wrong. So one can assume that it was only a matter of time before Hill expressed an opinion that could be used as a vehicle for her punishment, sometime down the road, when the stakes appeared to be lower.
On Sept. 15, Donald Trump tweeted that ESPN should apologize on behalf of Hill. He has since fixated on demanding NFL players stand for the national anthem, centering his views around the song and respect for the flag. This was, it seemed, an attempt to rile up his base, some of them long fed up with what they saw as spoiled athletes complaining. In less than a month's time, the NFL world found itself in a culture war.
Some of it was performative: players and owners kneeling before the anthem and then standing during it in a show of "solidarity" which seemed to be moving toward nothing. This was a failure in that such actions angered those who revered the flag and those who believed in the initial mode of protest. At the center of this was ESPN, who dissected these events while Trump supporters, still fired up from Trump's anger at Hill and ESPN, demanded ESPN stick to sports. An eventual suspension of Jemele Hill, still a daily target for Trump supporters on Twitter, thus made sense as a way to temporarily appease the masses. ESPN would get its fifth quarter, and were powerful enough to get its win, brief as it might be.
The network hired Hill for her ability to cut to the red meat of issues, and for the fact that she rarely backs down. That this is what she is being punished for speaks heavily to the power dynamic at play; diversity makes for a good showing, but the optics of diversity come apart if respect for a person can go away the moment they are caught in between dueling powers. Like a network and a president, for example.
And so, it is because of ESPN's social media guidelines that Jemele Hill is currently suspended. Her tweets were comparatively benign, and — in comparison to some of Hill's other worthwhile takes — not particularly alarming. In response to a follower tweeting at her about Dallas Cowboys owner Jerry Jones, Hill wrote: "If you strongly reject what Jerry Jones said, the key is his advertisers. Don't place the burden squarely on the players." She offered a similar sentiment when someone followed up by tweeting a list of the Cowboys' advertisers at her. And when another person tweeted at her about the difficulty of getting people in Dallas to boycott the Cowboys, Hill responded, "Or, how about not patronizing the advertisers who support the Cowboys? You can watch and do that, right?" She went on to mention black and brown Cowboys fans and how the Cowboys might be impacted if those fans turned their backs on them, and then, finally, tweeted that she was not encouraging a boycott of the NFL, and instead dissecting an unfair directive being issued at players in Dallas. The exchange was what Hill does best, beginning directly at the heart of an issue, and then working her way out.

Hill has been here before with ESPN and almost certainly knows the internal workings of these moments better than any of us. Hill is also a visible black woman who speaks her opinions on the internet, and so she is also acutely aware (or made aware daily) of the people who would prefer she be silenced. In explaining this, she is frank: on the ESPN show Mike & Mike last year, Hill stressed that women don't own online harassment, but was clear in saying "We all get some of it to varying degrees. But for me, I'm dealing with it from a standpoint of both gender and race. On any given day, I'm both told to go back to the kitchen and go back to Africa." And yet, what is triumphant about Hill is that she has never wavered from the path she's made for herself, or what she's built her career on. She didn't do it in 2008, she didn't do it after Sept. 11 of this year, and when she returns to ESPN, I don't imagine she'll do it then.
In the early promotional commercials for Jemele Hill's 6 p.m. SportsCenter show with Michael Smith — dubbed "The Six" — Hill and Smith played on a number of black pop culture tropes: Smith danced like "Hotline Bling" Drake, both hosts worked in dance moves to "It Takes Two," they dapped elaborately, and they even re-created A Different World's opening credits. It seemed like the kind of exciting and refreshing thing that black people in media had been asking for: giving talented black voices creative control over their own block of time. But, in the vast machinery of ESPN, it was mostly a performance. The aesthetics of a culture can be currency, until the people inside of that culture begin to speak freely about the world outside of it — until the dance and the daps die down, and those in power realize that they signed on to deal with a whole and complete person.

Hanif Abdurraqib is a poet, writer, and cultural critic from Columbus, Ohio. His first collection of poems, The Crown Ain't Worth Much, was released by Button Poetry in 2016. His first essay collection, They Can't Kill Us Until They Kill Us, is forthcoming from Two Dollar Radio in November.