U.S. Maintains Control Over Internet Governance For A Bit Longer
Fears of a Russian-Chinese-Iranian internet takeover have subsided as Congress and the web's governing body begin to see eye to eye.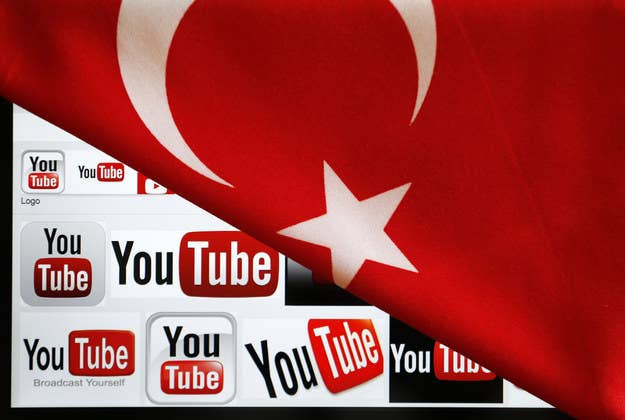 What would the internet look like if countries like Russia, China, and Iran claimed influence over the web's domain name system? American policymakers don't want to find out.
Since 1988, internet domain oversight power has rested in the hands of the U.S. Commerce Department. Through contracts with the Internet Corporation for Assigned Names and Numbers (ICANN) — the nonprofit group that manages the technical infrastructure of the internet — the department has acted as a network steward, maintaining authority over the management of domain names and internet addresses.
But since the early days of ICANN, the internet was envisioned as a space free from the inclinations and interventions of nation-states, including the United States. That vision included plans for the Commerce Department's stewardship role to be transferred to an international, multi-stakeholder group this fall. But now those plans have been delayed.
Lawrence Strickling, a top official with the Commerce Department, announced on Monday that the agency's contract with ICANN would be renewed for one year, pushing back the transfer of power to a privatized, non-governmental group under the corporation.
"It has become increasingly apparent over the last few months that the community needs time to complete its work, have the plan reviewed by the U.S. government and then implement it if it is approved," Strickling said in a blog post.
Last spring, when Strickling first announced the outline of a transition plan, he insisted that ICANN maintain the security and stability of the domain name system and preserve the openness of the internet. But critics in Congress feared that antagonistic foreign governments might interfere. In June, the House of Representatives passed legislation that would give Congress a review period in which to evaluate any approved transition proposal.
Even with the past criticisms of Congress, the delay does not come as a surprise. Both Strickling and Fadi Chehade, ICANN's president, indicated this summer that completing and executing the transition plans would not be done in time. But the delay has been described as a matter of process, a reasoned review to iron out the kinks, and not a reactionary maneuver to avoid an internet swayed by nefarious governments.
"After factoring in time for public comment, U.S. government evaluation and implementation of the proposals, the community estimated it could take until at least September 2016 to complete this process," Strickling said in explaining the delay.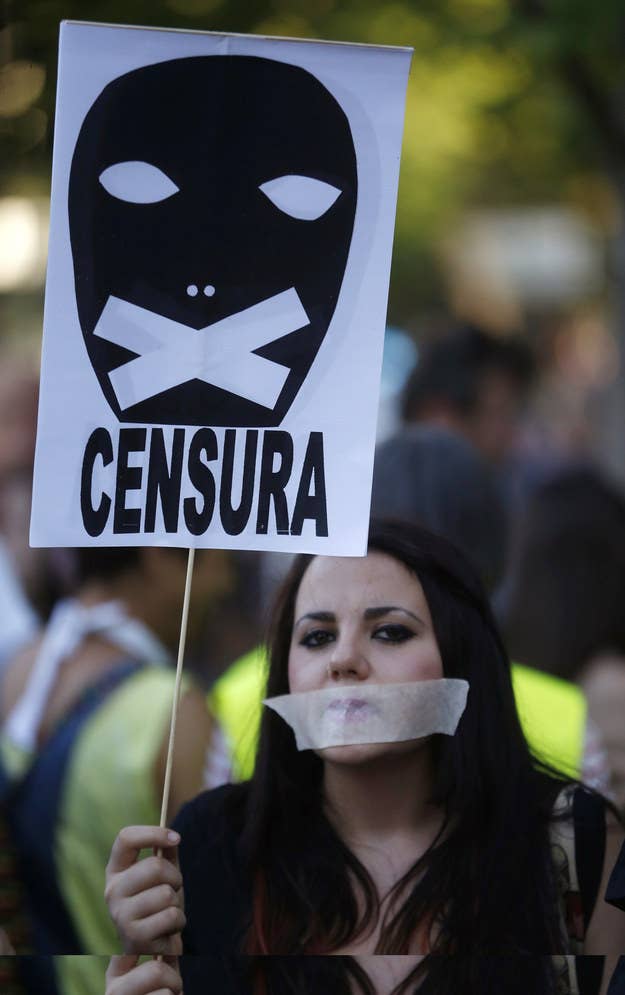 Christopher Mondini, ICANN's vice president of stakeholder engagement, told BuzzFeed News that much of the talk about a loss of internet sovereignty, of a grand geopolitical struggle being played out through ICANN, is headline-grabbing rhetoric.
While things like government filtering, blocking and traffic monitoring occur in many parts of the world, these practices operate on a more surface-layer part of the web, not the naming system ICANN manages, Mondini said. The same applies to criminal activity on the web, from spam to cyber attacks to human trafficking.
ICANN's role concerns operations that allow global networks to communicate with each other, not actual content, he added.
"Whenever you see a headline that talks about giving up control of the internet or countries taking over the internet, it doesn't really compute," he said.
However, according to Daniel Castro, vice president of the Information Technology and Innovation Foundation, holding oversight power of the domain name system grants the U.S. useful leverage in negotiating global internet policies. That power can also be used to pressure ICANN to abide by its stated principles of being unfettered by corrupt state and corporate interests, he said.
"Some countries want to see more censorship online," Castro told BuzzFeed News. "They want to see more control over who can be online, what they can say. And they see the United States stepping down as an opportunity for them have the internet more to their vision of what it should be."
For Mondini, ICANN's multi-stakeholder system of governance, as well as its focus on transparency and deliberation, has won over a skeptical Capitol Hill. And for critics abroad who view America's stewardship as an unfair arrangement, the eventual transfer of power will signal to the world that the U.S. is committed to an internet unchecked by government control, he said.
"Letting go of this contract is a very easy way for the U.S. government to really let go of nothing tangible, and yet convince the world that it really stands by what it said all along, which is that the internet belongs to everyone, it's a shared global platform," he said.
Over the course of several hearings, lawmakers have seen ICANN address many of their concerns stemming from a lack of accountability and the possible undue influence of foreign governments.
"This is an important step," Rep. Fred Upton, chairman of the House Energy and Commerce Committee, said in a joint statement with Reps. Greg Walden and John Shimkus on Monday. "The administration is recognizing, as it should, that it is more important to get this issue right than it is to simply get it done."
The trio of Republican lawmakers have come to view the Commerce Department and ICANN as willing partners on internet governance.
"We appreciate the administration's efforts and look forward to working with them, and the global internet community, to get this done right," they said in the statement.
Mondini emphasized that anybody with any interest in the internet can comment on ICANN's governance and accountability proposals, which are open to public feedback through mid-September. After forming a consensus document, ICANN will come to a final resolution in October at their next public meeting in Dublin.
Congress is expected to evaluate the final transition plan by the beginning of 2016.