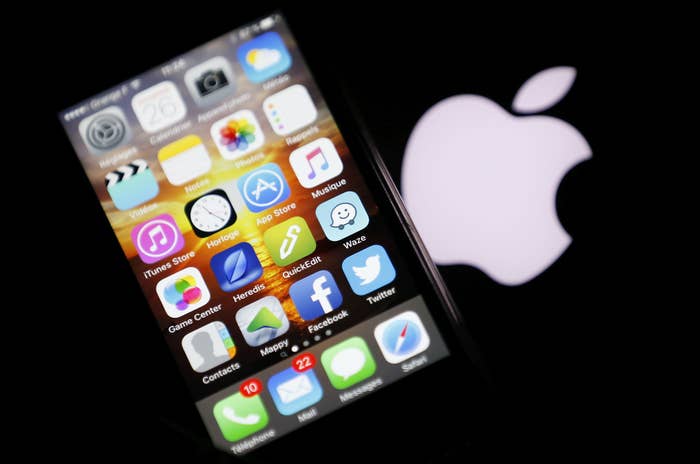 The United Nations special rapporteur for freedom of expression, David Kaye, will support Apple in the company's legal dispute against the FBI, BuzzFeed News has learned.

"Secure communications are fundamental to the exercise of freedom of opinion and expression in the digital age," Kaye wrote in a friend-of-the-court brief obtained by BuzzFeed News.
Kaye — who is responsible for monitoring free speech issues around the world, including the speech rights of individuals, vulnerable communities, journalists, and political dissidents — highlighted the benefits of encryption from a human rights perspective.
"Encryption and anonymity, separately or together, create a zone of privacy to protect opinion and belief," he wrote in the amicus brief to Judge Sheri Pym. "Where States impose unlawful censorship through filtering and other technologies, the use of encryption and anonymity may empower individuals to circumvent barriers and access information and ideas without the intrusion of authorities."
Pym recently ordered Apple to help the FBI break into an encrypted iPhone belonging to one of the San Bernardino terrorists, who, along with his wife, killed 14 people last year. The iPhone remains locked and inaccessible. But the FBI suspects the device may hold valuable information — pointing federal investigators to possible co-conspirators.
The FBI has asked Apple to create new software that would bypass and disable several security features on the iPhone. Apple, however, has argued that by creating new FBI-sanctioned software, the security of every iPhone and many of its consumers would be jeopardized.
Kaye, in defending Apple's position, is joined by many of Apple's business rivals in Silicon Valley, which have also pledged to back the iPhone maker in court.
Kaye also sent Pym a report on encryption and free expression that he presented to the U.N.'s Human Rights Council last year. In it, he acknowledged the concerns voiced by law enforcement officials: that secure communications offer terrorists and criminals a means to conspire outside the reach of the law. "At the same," the report states, "law enforcement often uses the same tools to ensure their own operational security in undercover operations, while members of vulnerable groups may use the tools to ensure their privacy in the face of harassment."
The U.N. encryption report stated that law enforcement and counterterrorism agencies have a broad array of alternative tools to work around encryption, including wiretapping, geolocation, data-mining, and physical surveillance.
Referring back to Apple and San Bernardino, Kaye cast doubt on the FBI's position in the case and noted that it is not clear if federal investigators have sought the technical expertise of other U.S. government agencies.
"Given that the Government has multiple, alternative technical and operational measures to conduct this investigation," he wrote, "it is unclear that the Government's motion to compel Apple to create software to enable access to this iPhone is necessary for this particular investigation."
Below, Kaye's letter in full.