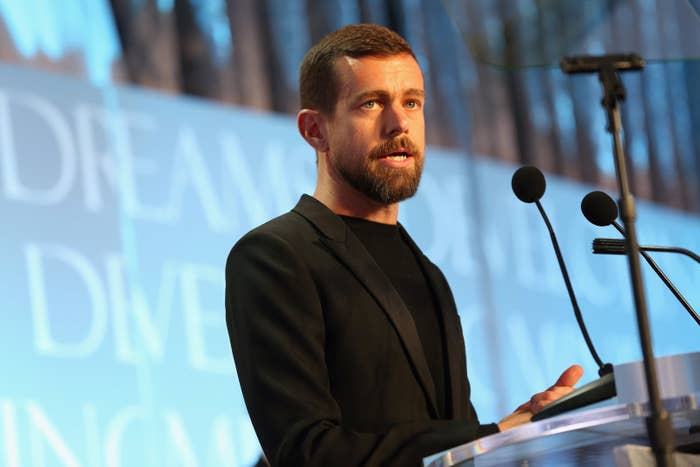 Employees at Twitter have raised $530,000 to support relief efforts following President Trump's controversial immigration order, according to Twitter employees who spoke with BuzzFeed News. That figure was matched by the company's Executive Chair Omid Kordestani and CEO Jack Dorsey, the employees said, citing a company-wide email sent Wednesday evening. The total $1.59 million will be donated to the ACLU.
Reached for comment, Twitter confirmed the amounts.
"The Executive Order's humanitarian and economic impact is real and upsetting," Dorsey said on Twitter over the weekend. "We benefit from what refugees and immigrants bring to the U.S."
Several other tech industry leaders have criticized the president's order, including Tim Cook, Brian Chesky, and Travis Kalanick, who is an economic adviser to Trump.
Elon Musk, another member of the president's Strategic and Policy Forum, said he would consult his fellow business leaders and propose amendments to the immigration order when the group meets with the president on Friday.
Amazon and Expedia filed sworn statements earlier this week in support of a Washington state lawsuit against the Trump administration's travel ban. Amazon CEO Jeff Bezos told his staff that the company will explore additional legal options, as did Apple's Cook.