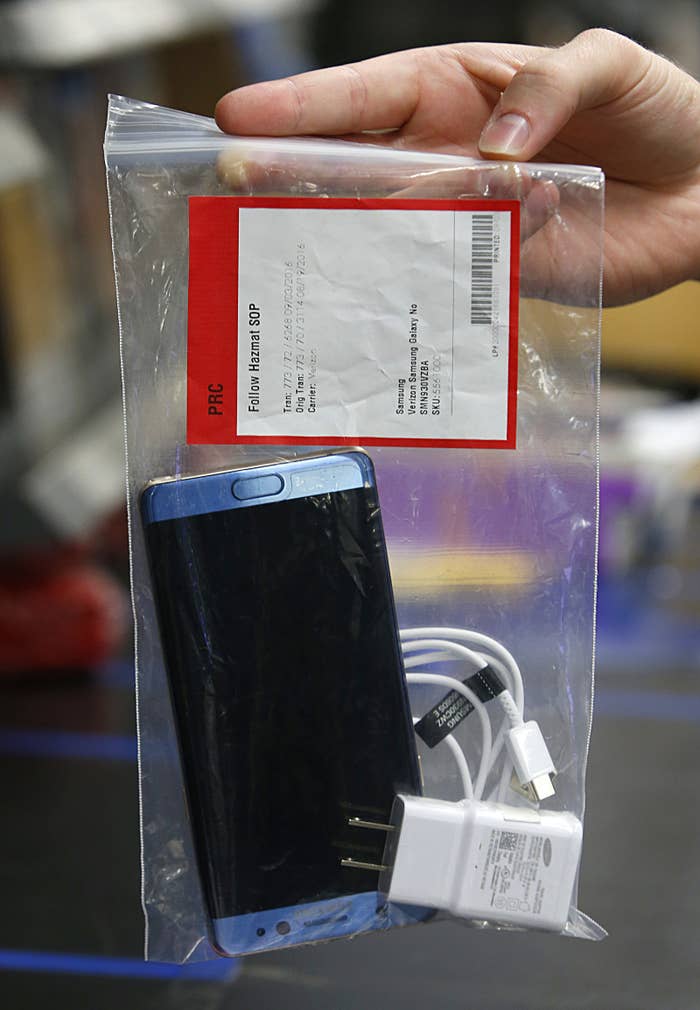 In an effort to rebuild a badly tarnished reputation after numerous Galaxy Note 7 devices caught fire, Samsung offered an explanation Monday after a months long investigation: a battery design flaw, and later, faulty welding in replacement phones that were meant to stem the damage of the recall.
The design of the Note 7 as well as its manufacturing and assembly led to deformations of the phone's battery, Samsung found. Poor production quality in replacement devices sent to customers after the initial recall was also an issue. Samsung cited uneven welding and missing insulation tape as part of a web of contributing factors that led to Note 7 "failures."
"For the last several months, together with independent industry expert organizations, we conducted thorough investigation to find cause to the Galaxy Note7 incidents." DJ Koh, president of Samsung's mobile communications business, said during a press conference Monday. "Today, more than ever, we are committed to earning the trust of our customers through innovation that redefines what is possible in safety, and as a gateway to unlimited possibilities and incredible new experiences."

By the end of the third quarter last year, Samsung's wide ranging recall led to a loss of $25 billion in market share. But its fourth quarter profits for 2016 grew by 50% compared to 2015, due in part to the growth of its semiconductor division.
Samsung said that the investigation, which attempted to replicate the explosive incidents reported by customers, involved 200,000 devices and more than 30,000 batteries. The company has developed a new quality assurance program and says it has undertaken "extraordinary measures" to improve safety standards.
Samsung first announced a global recall of Note 7 devices in September last year. Soon after, the U.S. Consumer Product Safety Commission formally announced a recall and advised Americans customers to immediately power down their devices. A month later, the Federal Aviation Administration issued an emergency order banning all Samsung Galaxy Note7 devices from air travel in the United States. According to the company, of the more than 3 million Note 7's sold, 96% percent of those devices have been returned.