For Christmas, A Drone Registration Program
Drone owners will have to provide their name, address, and email, along with a $5 fee to the federal government.
Just in time for Christmas, when it's estimated hundreds of thousands of drones will be unwrapped and let loose, the Federal Aviation Administration announced a mandatory registration program Monday.
The FAA will require owners of small unmanned aircraft weighing between half a pound and 55 pounds to register their name, address, and email through an online form. Owners who have flown their drones in the past will have until Feb. 19, 2016, to sign up, while people who purchased their aircraft after Dec. 21, 2015, will have to register before their first flight. The registration includes a $5 fee, but the FAA will waive the cost for the first 30 days of the process.
After owners give the FAA their information, the online system will generate a unique certificate and identification number that drone operators will be required to mark on every aircraft they own.
"Registration gives us the opportunity to educate these new airspace users before they fly," said FAA administrator Michael Huerta in a statement. The requirement, he believes, will give drone operators a chance to learn airspace rules and come to understand "they are accountable to the public for flying responsibly."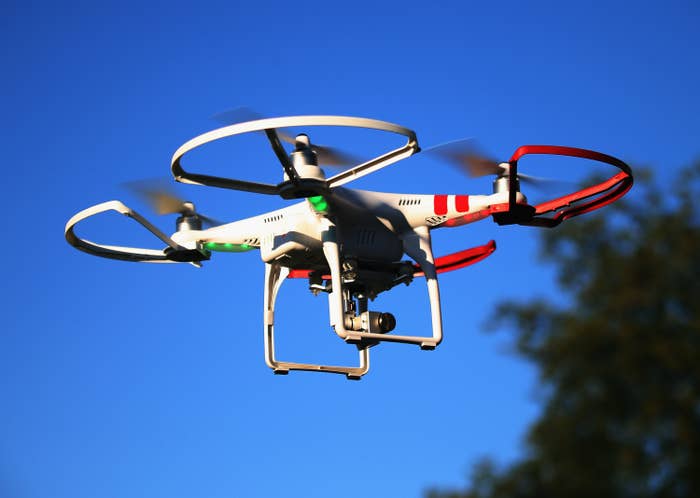 While FAA officials have said that their goal isn't to punish drone operators, failure to register an aircraft can carry civil penalties up to $27,500. Criminal violations can lead to fines of up to $250,000 and three years in prison.
Because the database will serve as a law-enforcement tool that connects aircraft to their operators, transportation officials and police departments hope to curb risky, law-infringing flights and better enforce airspace rules. While an FAA registration requirement already exists for manned aircraft, the drone registry was established to a provide a "streamlined and user-friendly" process for the budding market of recreational drones, according to the FAA's registration rule documents.
The registration process is the product of a special FAA task force that included representatives from Amazon, GoPro, and Walmart, convened to offer recommendations to the Transportation Department. One notable departure from the group's proposal is the $5 registration fee. The task force recommended free registration, in order to avoid financial burdens for recreational operators. According to the FAA's registration rule documents, the registry is projected to cost the government and registrants $56 million through 2020.
"Make no mistake," said Transportation Secretary Anthony Foxx, "unmanned aircraft enthusiast are aviators, and with that title comes a great deal of responsibility."