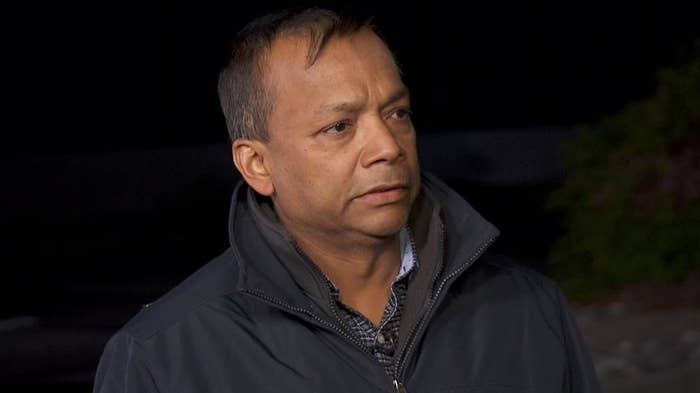 As Apple and the FBI tangle over encryption in courtrooms and Congress, one family who nearly lost a loved one during the mass shooting in San Bernardino is speaking up.
Salihin Kondoker, the husband of Anies Kondoker, who was shot three times but survived the attack, has filed a friend-of-the-court brief in the Apple vs. FBI legal dispute — on Apple's behalf. In an impassioned letter to Judge Sheri Pym, Salihin says he doubts there's useful information on the confiscated iPhone, and worries that what the government is demanding of Apple will invite rampant government surveillance.
"In my opinion it is unlikely there is any valuable information on this phone," Salihin wrote in the letter, which was obtained by BuzzFeed News.
"This was a work phone. My wife also had an iPhone issued by the County and she did not use it for any personal communication," Salihin continued. "San Bernardino is one of the largest counties in the country. They can track the phone on GPS in case they needed to determine where people were. Second, both the iCloud account and carrier account were controlled by the county so they could track any communications. This was common knowledge among my wife and other employees.
"Why then would someone store vital contacts related to an attack on a phone they knew the county had access to? They destroyed their personal phones after the attack. And I believe they did that for a reason."
Submitted to Pym on Monday morning, Salihin's letter explains that his support of Apple follows some initial frustration and confusion over what's at stake.
"When I first learned Apple was opposing the order I was frustrated that it would be yet another roadblock. But as I read more about their case, I have come to understand their fight is for something much bigger than one phone," he wrote.
Salihin said he shares Apple's fear that the security-suppressing software the government has asked the company to create will be used against innocent people.
"I support Apple and the decision they have made," Salihin wrote.
His letter also speaks to concerns about the iPhone's value to the investigation — concerns apparently shared by those leading it. In an essay published last week, FBI Director James Comey appeared to concede that the device might not contain useful information.
"Maybe the phone holds the clue to finding more terrorists," Comey wrote. "Maybe it doesn't. But we can't look the survivors in the eye, or ourselves in the mirror, if we don't follow this lead."
In an interview with NPR, San Bernardino Police Chief Jarrod Burguan also expressed doubt that the confiscated iPhone holds within it information valuable to the FBI investigation.
"I'll be honest with you, I think that there is a reasonably good chance that there is nothing of any value on the phone," he said. "This is an effort to leave no stone unturned in the investigation."
Below, Salihin Kondoker's letter in full.