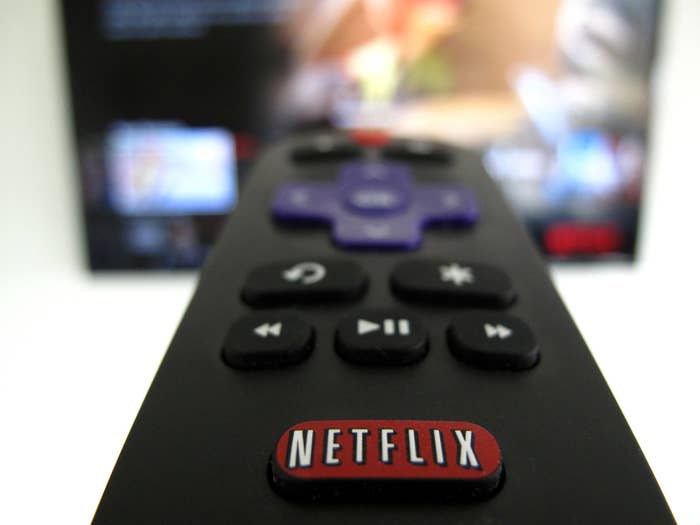 Industry representatives for many of the biggest companies in tech met Tuesday with Ajit Pai, the head of the Federal Communications Commission, to express vigorous support for net neutrality rules — the Obama-era regulations that require internet providers to treat all web traffic equally. But just last week, Pai huddled with telecom trade groups to discuss his plan to undo net neutrality, which may be announced as soon as this month.
Top officials from the Internet Association, a trade organization that represents Google, Facebook, Amazon, and Netflix, among others, urged Pai to keep and enforce existing open internet rules. "The internet industry is uniform in its belief that net neutrality preserves the consumer experience, competition, and innovation online," the group's officials said, according to a summary of the meeting filed with the FCC.
The Internet Association also told the FCC chair that, according to their own preliminary economic research, net neutrality rules did not negatively impact broadband investment, which contradicts claims from the telecom industry that the regulations would stymie innovation.

The FCC declined to comment.
While Internet Association President and CEO Michael Beckerman and General Counsel Abigail Slater voiced their support for current net neutrality regulations — with the FCC as the enforcer of them — they said their main priority is upholding meaningful open internet rules.
"Consumers want and need their internet experience preserved and protected, regardless of the legal or regulatory mechanism," the officials said. "While [the Internet Association] continues its work to protect consumers by maintaining existing FCC rules, its primary focus is on the end result — meaningful net neutrality rules that withstand the test of time."
The statement appears to leave open the possibility that Silicon Valley may support some alternative version of the net neutrality rules, as long as they adhere to key tenets of the old ones.

Among a list of "first principles," which seem to signal what aspects of net neutrality Silicon Valley is most determined to defend, the Internet Association stated that net neutrality rules must prohibit internet fast lanes or "prioritized access", that unreasonable interconnection tolls on over-the-top streaming services should not be used, and that the rules should apply to both mobile and fixed, in-home connections.

The power dynamics in Washington have changed since the open internet rules were passed in 2015. Under a new, Republican-dominated government, some in the tech industry fear that Pai's still-unofficial proposal to dismantle net neutrality will compel Silicon Valley and their allies in Congress to accept a watered-down version of the rules. "Maybe this is a way for the FCC to push the tech community towards coming to a legislative compromise," said Evan Engstrom, the executive director of Engine, a policy and advocacy group for startups.
But Engstrom told BuzzFeed News that if a proposal to undercut net neutrality does materialize, Americans should expect massive pushback from the tech world and the broader internet community, who stand to lose platforms for free expression and economic access to customers.
Netflix and Facebook declined to comment for this story; Google and Amazon did not respond to requests for comment.