The Obama Administration Is Trying To Get Low-Income Americans Online
A pilot program in 27 cities will connect hundreds of thousands of low income Americans to the web.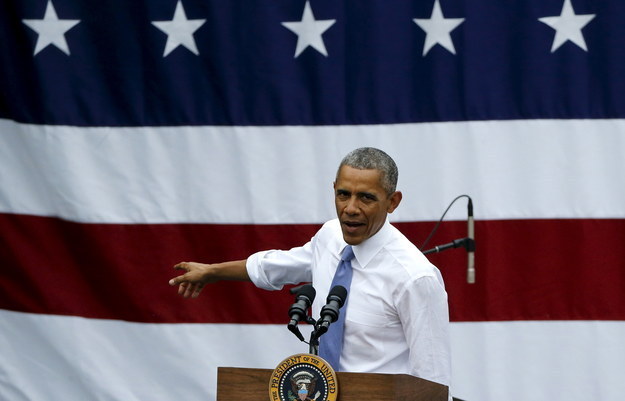 The Obama Administration unveiled a new program on Wednesday to bring internet access to hundreds of thousands of low-income Americans, a segment of the population increasingly left behind as digital technology rushes forward.
The pilot program, ConnectHome, is launching in 27 cities across the country as well as the the Choctaw Nation of Oklahoma, connecting 275,000 publicly assisted households and nearly 200,000 children.
"For too many communities, high-speed broadband internet is either unaffordable or simply unavailable," Tom Kalil, a deputy director for the White House office of Science and Technology Policy, said in a call with reporters. According to Kalil, less than half of the poorest quintile of American homes have access to the web — a startling figure that contributes to what's known as the "homework gap," the disparity between young students who can complete online assignments at home and those who cannot.
The project is a joint effort between the U.S. Department of Housing and Urban Development, various city officials, and eight internet service providers — including Google Fiber, Sprint, and Cox — which will be contributing free or low-cost broadband access. Other businesses in the public-private partnership, like GitHub and Best Buy, will offer computer training and digital literacy programs.
One of the goals of ConnectHome is to equip traditionally marginalized communities with the skills to get jobs in IT, a sector that's desperate for new hires as the traditional college pipeline isn't satisfying recruitment needs. "In the country there's 5 million jobs open right now, and half a million of those jobs are in the tech sector," said U.S. Chief Technology Officer Megan Smith. Smith said these openings are in a wide variety of industries, scattered throughout the country. And perhaps more importantly, the IT positions pay 50% more than the average private sector job, making them a crucial mechanism for "pulling people into the middle class," she said.
Obama's efforts to expand web access amplify those of the Federal Communications Commission. In a speech last month, FCC Chair Tom Wheeler compared the rollout of high-speed broadband to the sprawling rail-lines and telegraph networks that transformed American society. The Commission also recently voted to consider a proposal that would extend broadband subsidies to the poor.