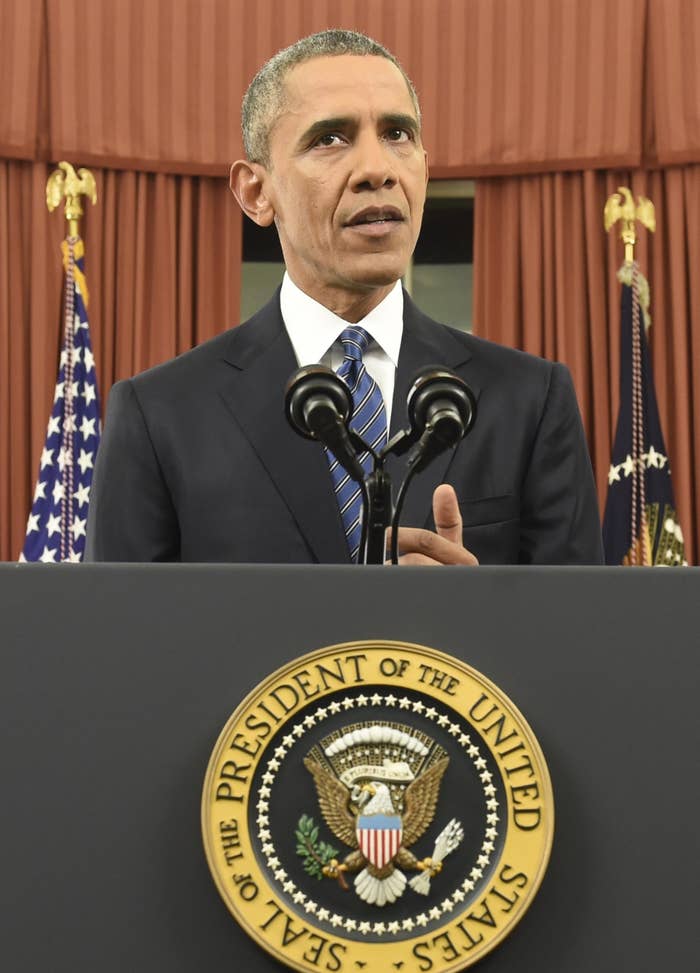 In response to a September petition backed by Twitter, Reddit, and the ACLU that received more than 100,000 signatures in less than a month, the White House reiterated its support for strong encryption. And while it noted that the conversation about encryption is part of a broader discussion about the fight against terrorism, it did stress that the president wants to know what you think.
Renewed fears over terror attacks after Paris and San Bernardino have reignited a turbulent, two-year-long policy debate pitting law enforcement chiefs against tech industry executives over the mass adoption of robust encryption tools on consumer devices.
The conversation about encryption, two of the president's top tech advisers wrote Tuesday, "is also a broader conversation about what we, as a nation, can do to fight terrorism as it evolves online." Administration officials will meet with the creators of the petition this week, according to the White House statement, and have asked the public to chime in. "We want to hear from as many voices as we can."
For the Electronic Frontier Foundation, the civil society group that created the petition, the White House's response was not the one they hoped for. The administration "acknowledged the importance of the conversation but offered no conclusions," said Rainey Retiman, EFF's director of activism. If the administration wants to know what interested parties think about encryption, Reitman told BuzzFeed News, it should refer to the original petition. The signatories called for the president to unequivocally oppose encryption "backdoors" and privileged government access into encrypted devices. "We are ready for leadership from Obama on this issue," she said.
The president is not alone in asking for more crypto discussions, however. Earlier this week, lawmakers from both parties called for special panels to study the issue. The chair of the Homeland Security Committee in the House of Representatives, Michael McCaul, said he would draft legislation that would create a commission to research thorny tech policy issues, including encryption. Harry Reid, the Democratic leader in the Senate, said his party would push a series of proposals to combat ISIS and domestic terrorists, one of which would "identify how encryption technology is used and how to make sure that our national security needs and technology policies are not working at cross-purposes."
What's noteworthy about all three efforts is that no specific policy proposal has been advanced. In October, the Obama administration decided against proposing new laws restricting the kinds of encryption products offered by American tech companies. But during a congressional hearing Wednesday, FBI Director James Comey called on Silicon Valley to reconsider protecting their devices and services with strong encryption, in which only intended recipients can read digital messages. "I would very much like to get to a world where if a judge issues an order, companies are able to comply with it," he said. "Either to unlock a device or to provide the communications between terrorists or between drug dealers or kidnappers."
For Reitman, the FBI's invitation to alter consumer encryption is a form of intimidation. "Government pressure is government pressure even if it doesn't come in the form of a law." The statements of U.S. officials, she said, reveal an unrealistic desire to roll back time to when encryption was less widespread. "You can't just tell people it would be more convenient for law enforcement to not have locks on your doors. People expect locks on their doors."