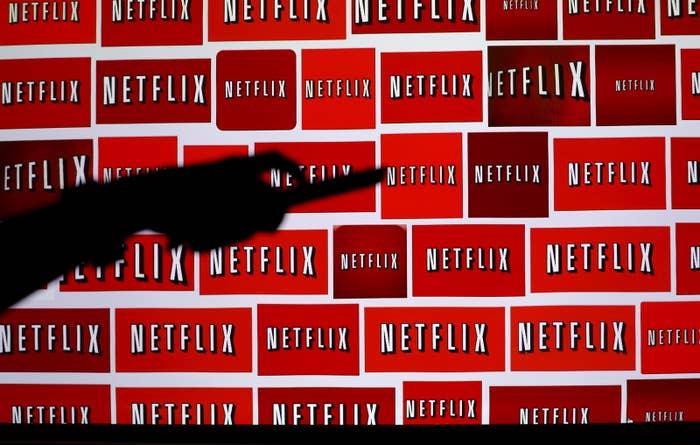 Comcast customers will soon be able to watch Netflix's video library through their cable boxes.
In a deal that signals a cooling of public tensions between the popular streaming service and the cable giant, the two companies have agreed to include a Netflix app as part of Comcast's cable TV platform, X1. Re/code first reported news of the partnership.
The companies told BuzzFeed News in a statement: "Comcast and Netflix have reached an agreement to incorporate Netflix into X1, providing seamless access to the great content offered by both companies. We have much work to do before the service will be available to consumers later this year. We'll provide more details at that time."
The deal follows a series of intense battles between Netflix and Comcast in recent years. The two feuded over network neutrality and how to manage internet traffic, and Netflix opposed Comcast's proposed merger with Timer Warner Cable, a plan that eventually collapsed under government scrutiny.
Netflix will come to Comcast customers' cable boxes within the next five months, marking the streaming service's largest deal yet with a pay-TV provider. The arrangement will bundle Netflix into Comcast's cable menus, offering the company exposure to Comcast's pay-TV audience. More importantly, the deal will give cable customers an easier way to access Netflix's programming — but they'll still have to pay for a Netflix subscription.
Still, "not having to switch HDMI ports is a very big deal," Richard Greenfield, an analyst at BTIG, told BuzzFeed News. "Just like you choose NBC, you'll be able to choose Netflix, and so the ease of use is a meaningful step forward for consumers."
And for Comcast, Greenfield said the deal may help promote the company's broadband service. "If you want to increase broadband consumption, what better way to do it than high quality HD or 4K video — which is Netflix."
Netflix and Comcast's deal also comes as federal regulators and TV providers debate a proposed overhaul of the set-top box market. Tom Wheeler, the chair of the Federal Communications Commission, is pushing for a plan that would allow tech firms and startups to design their own cable boxes or software to compete with those offered by companies like Comcast and Time Warner.
Unsurprisingly, cable and satellite providers, including Comcast and AT&T, don't like this plan. They contend that streaming devices offered by Roku, Amazon, and Apple are already driving innovation and competition within the cable box market, and point to a shifting TV landscape in which consumers prefer an ecosystem of streaming services and apps.
Instead, industry players are proposing a different approach: They too want to ditch cumbersome set-top boxes, and instead let consumers watch pay TV on a wide range of devices. They propose offering consumers cable TV apps, although they would be made by the cable providers themselves and not by third parties.
While the Comcast-Netflix deal is not directly related to the FCC proposal, it may be a sign that cable providers are becoming more open to competition and are willing to evolve to meet their customers' preferences.